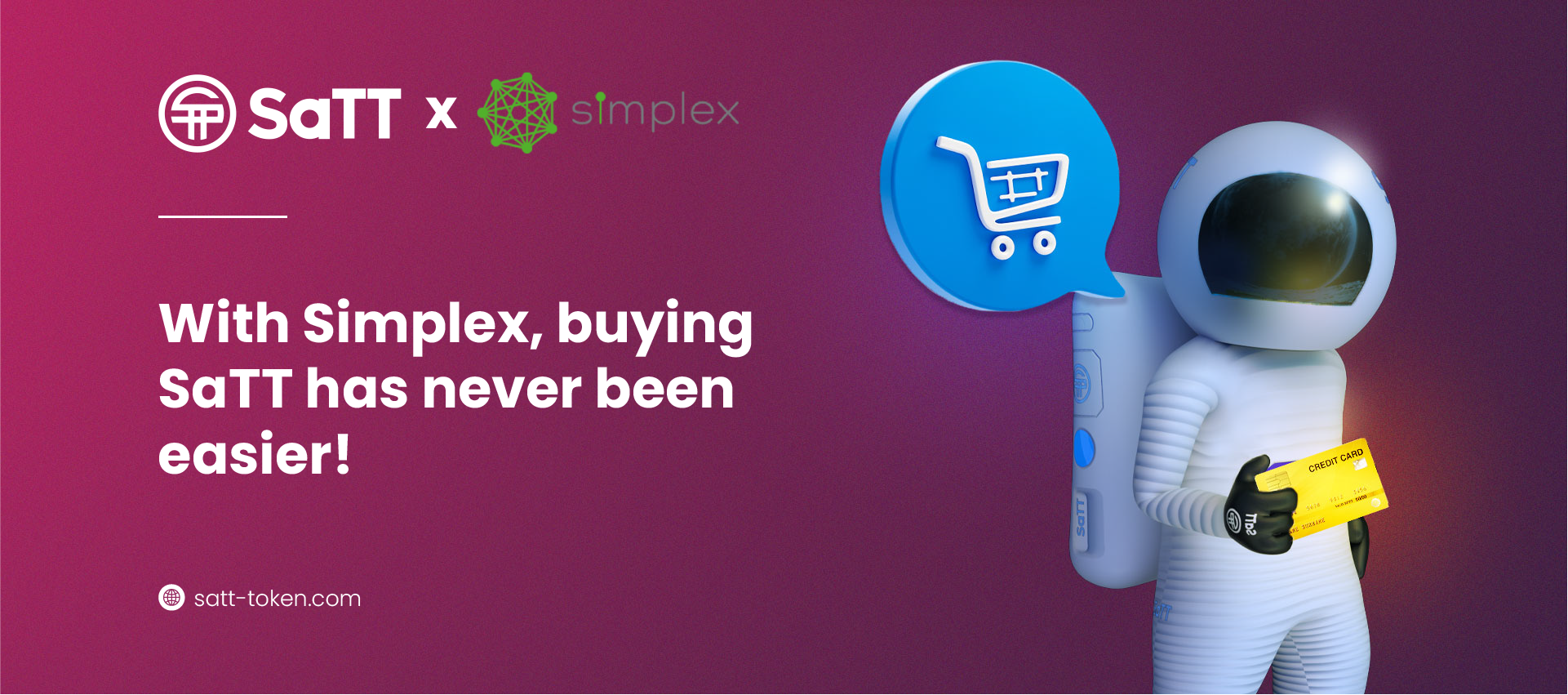 With Simplex, buying SaTT has never been easier!
One of the biggest problems with cryptocurrencies is undoubtedly their difficulty of purchase. When we say difficult purchase, it also means complicated adoption.
How do we make SaTT the advertising token if it is only easily accessible to the insiders of the crypto world? By simplifying its purchase! It is with this objective that we have integrated Simplex to our website, and the results are clear: buying SaTT has never been so easy!
SaTT, finally accessible to all!
For those who don't know, Simplex is a payment solution that allows you to easily buy your favorite cryptocurrencies directly by credit card.
Today, SaTT joins the long list of tokens supported by Simplex, allowing everyone to buy it via credit card directly from our website or Simplex website.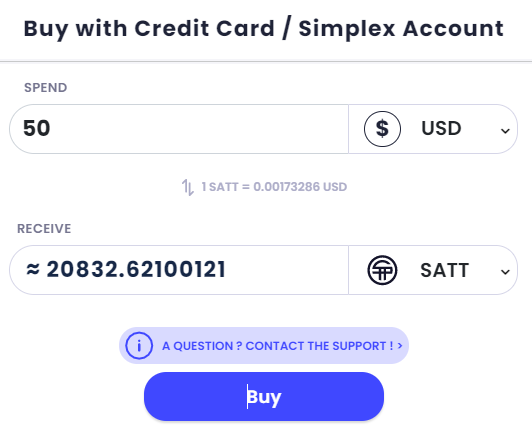 In order to guarantee the best rate, the liquidity used for the purchase is the SATT/USDT pair of Bittrex exchange, on which we are listed since November 4th.
With the integration of Simplex and the recent implementation of its new smart contracts, SaTT continues to shape the path of blockchain advertising. As 2021 came to a close with a wealth of accomplishments, 2022 is already shaping up to be full of new developments.