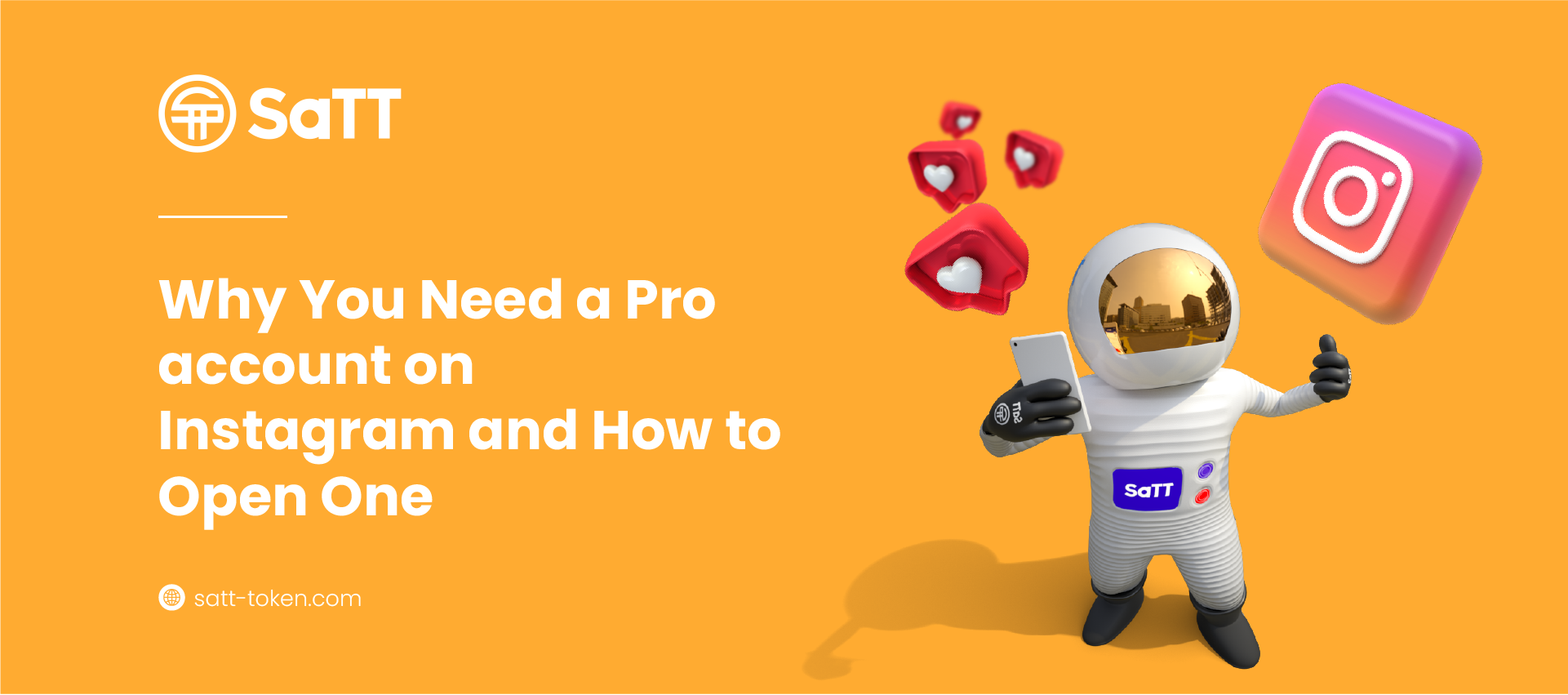 Why You Need a Pro account on Instagram and How to Open One
We'll soon be rolling out new oracles on our platform. Instagram will be the first one, and you'll need a pro account to participate in SaTT campaigns.
In this article, we take you through what pro account means, how it differs with personal account type, advantages and disadvantages, tips to help you decide which one is right for you, and a step-by-step tutorial to create one.
In the last few years, nothing has taught us the need to adapt or adjust our lives and the way we do things like social media. When Instagram launched a few years back, both personal and business accounts had a similar profile format- a basic bio and your Instagram feed, and nothing fancy. However, a lot has changed and today we have a pro account on Instagram that has redefined social marketing for professionals or business people.
So, are you using the right Instagram account type based on your goals? Do you want to know which account type offers the right features that fulfill your marketing needs?
Personal Account vs. Pro Account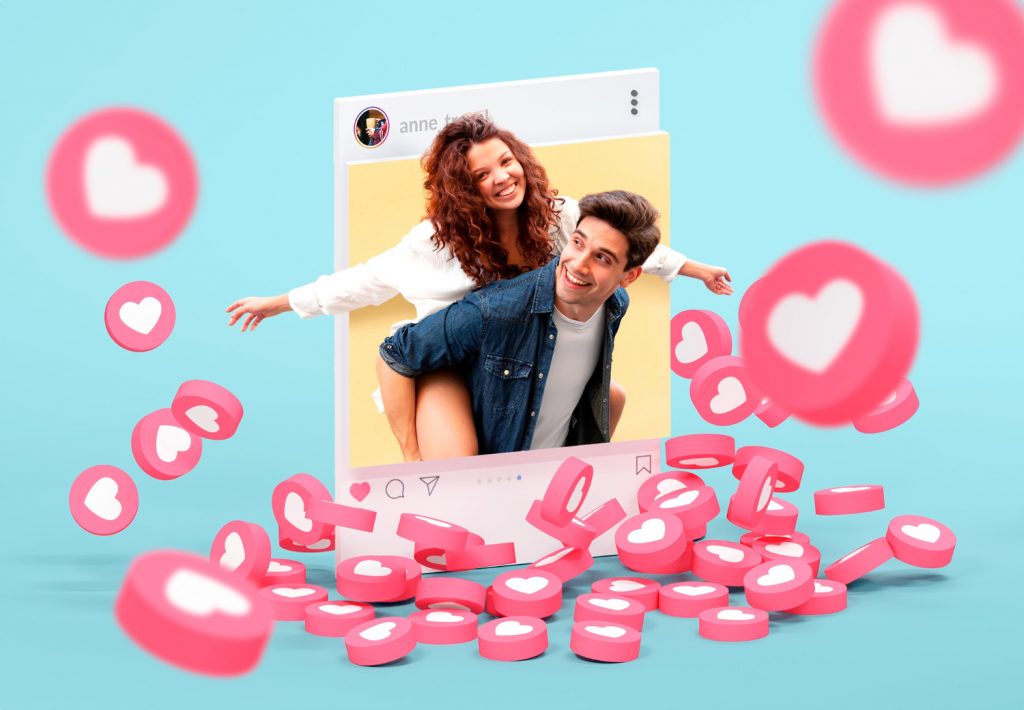 As an Instagram user, you're given 3 account type options (organized into two categories) to choose from: personal and pro account.
But before we discuss what a pro account is, let's briefly discuss what a personal account is all about and what makes it limiting for a professional or a business owner.
The personal account type is the basic account for personal use. This type of account has neither analytics nor API access. This account type is limited to basic features, therefore, you cannot enjoy advanced features such as scheduling posts, using Facebook Creator Studio to manage Instagram, or getting third-party access to analytics. Further, contact buttons, gift cards or delivery stickers, or the swipe-up function in stories are not available to a personal account type user.
The inability to use the above features is highly limiting to a business owner or a professional.
Nonetheless, a personal account still has some benefits (though not associated with business or professional work). Yes, a personal account is the only account that you can make private to limit your content to followers only, something that's not possible with a pro account. Additionally, personal accounts have access to all music options in Reels and Stories.
In summary, a basic personal account lets you post content and view other Instagram profiles.
What Is a Pro Account on Instagram?
Pro accounts on Instagram come in two categories:
Business Account- best for business owners, retailers, brands, organizations, service providers, and freelancers.
Creator Account- best for influencers, artists, content creators, public figures, and celebrities.
As earlier stated, an Instagram pro account is public, hence anyone on Instagram can see it. This is a great advantage for it allows you to reach new audiences to expand your brand awareness.
Advantages of an Instagram Pro Account
So why should you create an Instagram pro account?
An Instagram pro account gives you access to more features to help you manage your business. These tools will help you increase interaction with your audience and monitor your content performance.
As a business or brand looking to create a following on Instagram, you need to be strategic with the type of account you create. With the features that a pro account has, you will achieve more with a business account.
The first advantage you will get is that you're taken more seriously with a pro account. Using a pro account puts you above the rest as you're able to do more like a professional with cutting-edge features. For example, you add more information and a quick contact butting gives your business a more professional look.
Here are some important features of an Instagram pro account that will help you grow your business or trade.
Access to insights via analytics
Data analytics is one of the most important things for any business. It helps businesses optimize their performance. A company that can access data analytics is able to make better business decisions and help analyze customer trends and satisfaction. The result is better products and services for clients.
Analytics has become an essential part of digital marketing strategy. An Instagram pro account offers this important feature, which enables you to measure your performance in all areas of your digital marketing initiatives.
From the above images, you can clearly see and monitor your reach, impressions, and interactions for a specific period (in this case from March 26 to April 1, 2021).
In summary, Instagram analytics will give you insights into metrics such as:
Audience reach and impressions
Audience demographic
Total followers
Content interactions.
Ability to boost posts
Audience engagement is a powerful tool when you want to endear your business to your audience. With the ability to boost posts, you can increase your audience reach, hence interacting with them more.
Instagram ads will allow you to select a target audience and set a budget that fits your financial plan. Throughout the promotion, Instagram will give you access to the results so that you monitor your performance and ad spend. Through this, you can adjust your ad accordingly, based on what you want to achieve.
Ability to add links to your Instagram Stories
Instagram has all along been criticized for not allowing people to directly link with external blog posts and landing pages. This gap, however, has been filled by "link in bio" and tools designed to collect all your recent or important links on one Instagram- accessible page. Things are even better for accounts with more than 10,000 followers because they can gain access to swipe-up links within Instagram Stories (only for Instagram business profiles).
Well, it may take you some time to reach 10,000 followers on Instagram. However, with a good strategy, you can achieve this feat and enjoy the benefits of linking content in your Instagram Stories. This is a great way to highlight your latest content, highlight short-term deals or resurface timely content and products in line with what's currently trending.
Use paid ads
Instagram promoted posts are created by Facebook's ads manager. This means that your Instagram business profile must be attached to your Facebook Page to allow you to create ad campaigns. This will help you generate leads and increase conversions. Additionally, you can reach the 10,000 followers threshold more quickly, which will give you more tools to promote your business. Instagram ads are one way of achieving these faster as they will help you overcome barriers to audience reach.
Easily schedule your posts
This is one of the best features of a pro-Instagram account. As a pro account holder, you can create content and schedule them to automatically post instead of having to manually post. Scheduling your posts ahead of time is a sure way of saving time and energy on posting content on your account.
Enhanced Instagram shopping
A pro-Instagram account enables you to turn your feeds into an online shop by tagging products in your posts. Add to the ability to make your posts and photos shopper-friendly is a great way to open an entirely new revenue stream for your products or brand. Instagram is responsible for significant sales numbers as studies show that 46% of users purchase after seeing a product on Instagram. This is why it makes more sense to use this feature in a pro account.
How to Get a Professional Account on Instagram
You now know the benefits of a pro account on Instagram and are ready to switch to an Instagram Business account?
Note that anyone can switch to a professional account on Instagram.
In this section, we walk you through the process of creating a pro account on Instagram.
Step 1: Go to your Instagram account settings and change your account type
Log into your Instagram account and check what type of account you have. First, go to your profile and tap on the 3-line button in the upper-right corner. Tap Settings and scroll down to the account options to get started.
Step 2: Switch to Instagram professional account
At the bottom section of the above image are "Switch Account Type" and "Add New Professional Account."
Tap the "Switch Account Type" and the option to choose the account you want will appear.
Step 3: Select a Business account
Among the options provided, choose a Business Account, which will allow you to enjoy the benefits of a business account as discussed earlier in this article, including getting more impressions, widening your reach, and enjoying insights via Instagram analytics among others.
Choosing the type of Instagram account you need should be down to what you want to achieve. If you're using Instagram for business, you will need to weigh the pros and cons of each account type and choose which suits you best. The most important thing is to consider features on offer on each account type, such as analytics, scheduling, music, privacy, and creator studio. An Instagram Creator account is more suitable for influencers who want to partner with other businesses.
Lastly, you may have heard some claims that Instagram business accounts have some penalties such as limited reach. This is not true as Instagram aims to ensure user engagement is top-notch to add value to each other in all sectors or spheres of life.