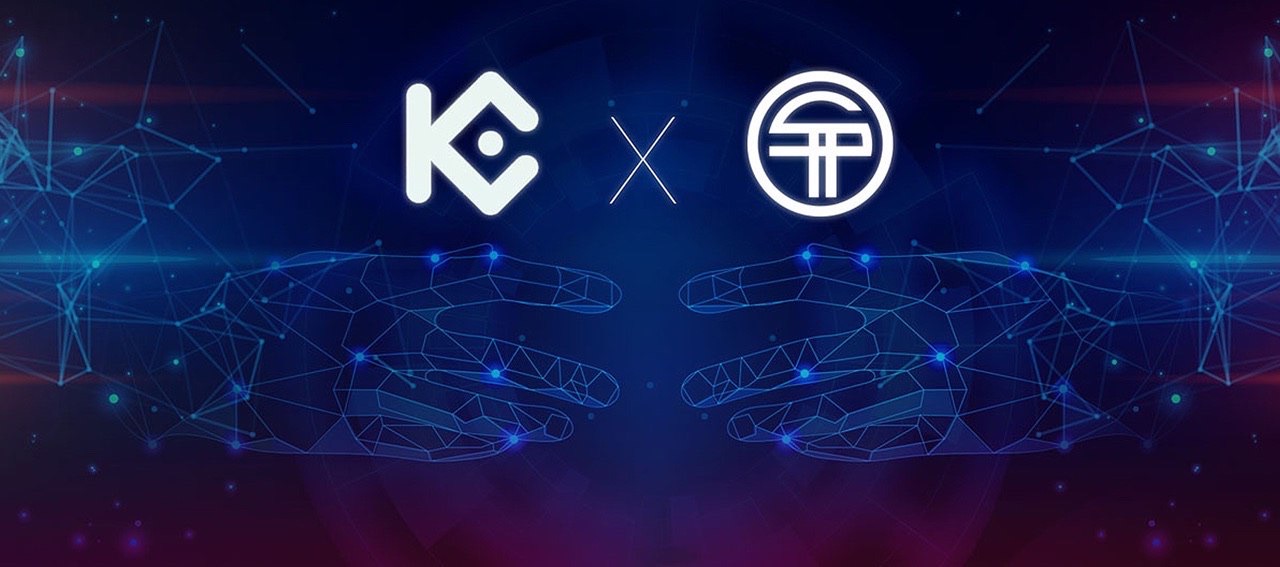 WHATEVER HAPPENED WITH KUCOIN???
Sep 24, 2020 Update: Our dispute with KuCoin has been resolved as they have refunded us fully as initially agreed. At the same time they have also arranged for deposit withdrawals for our token holders who have made trading deposits on KuCoin. Kindly be reminded to complete all withdrawals by 18:00 on Oct 1, 2020 (UTC+8).
We are glad that this matter has been resolved. Once again we thank our community for your support! Currently BW Exchange is open for SATT/USDT trading as will ProBit Exchange tomorrow.  SaTT to the moon! 🚀
**********************
Over here at SaTT we were all over the moon when we had SEVEN exchanges lined up for our token listing. It was the fruit of months and months of hard work.
We happily announced the first two last Friday, KuCoin and Uniswap: 
https://cointelegraph.com/press-releases/satt-announces-listing-on-leading-crypto-exchanges-kucoin-and-uniswap
Announced the third exchange BW.com yesterday:
https://bitcoinist.com/satt-smart-advertising-token-third-exchange-listing/
And today, we announced our fourth exchange:
https://news.bitcoin.com/smart-advertising-token-satt-reveals-probit-as-next-exchange-listing
As our community, you have been with us through our journey as we worked hard to achieve all the different milestones on our roadmap. Listing our token for trading was definitely one that we were very much looking forward to.
When KuCoin took down the announcement for our listing today, it was a major blow to us. Why? Because as most of you know, getting listed on the better exchanges is a long and arduous process, one that we labored through because that is our commitment to you. 
Let's look at the KuCoin listing process:
https://support.kucoin.plus/hc/en-us/articles/360003229494-How-to-List-a-Coin-on-KuCoin
SaTT has passed ALL 8 stages of the KuCoin listing process
Submit Application: PASSED

Requirements: PASSED

Info Providing: PASSED

KYC: PASSED

Listing Date Confirmation: PASSED

Contract Signing and Payment: DONE

Testing: PASSED

PR announcement, SNS posts (Listing Alive): PASSED 
How is it that, after the ENTIRE listing process has been completed, KuCoin cancels the deposit openings?
The reason that KuCoin gave us was this: 
SaTT Smart Contract audit has some low risk issues. 
Which makes baloney sense to us because low risk means low risk. In fact, our security audit by premiere security company John Wick gave us a PASS and issued us our security audit certificate and report which we are happy to share with you:
https://johnwick.io/verify/7bf7b1d437d6cac16434941c121919b7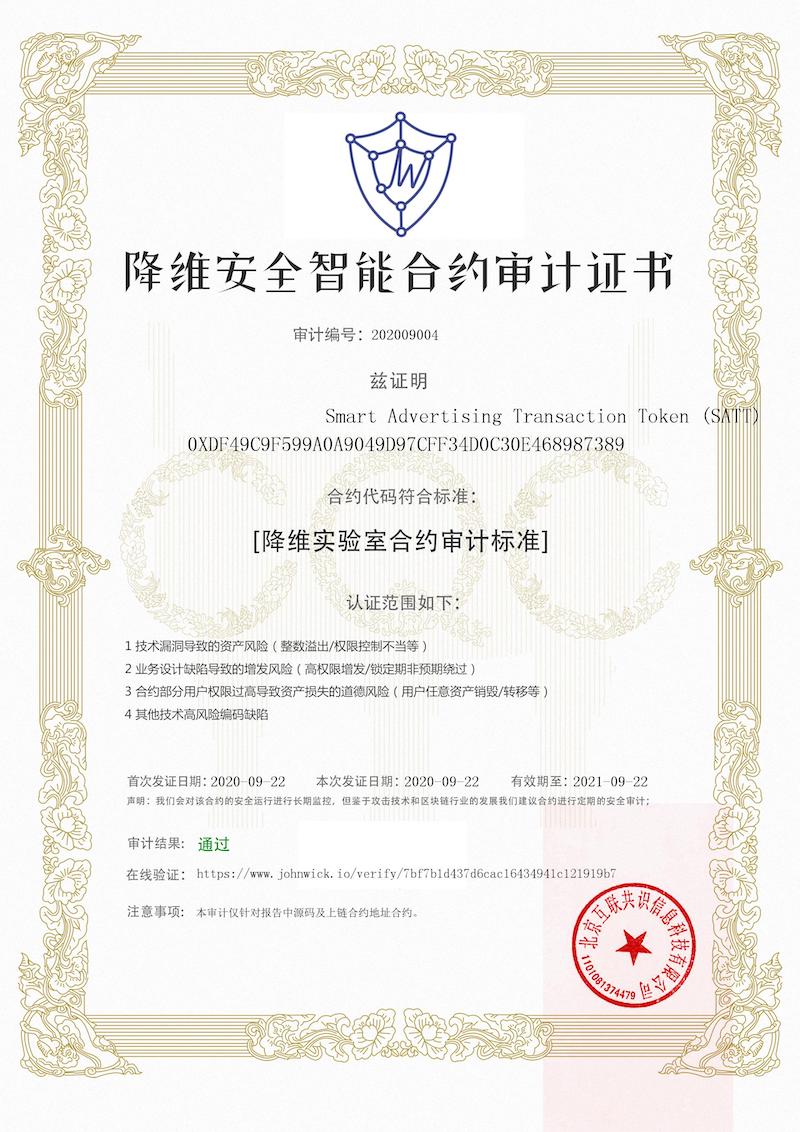 See the Chinese words in green? 通过 means PASS in Chinese!
Here are more details: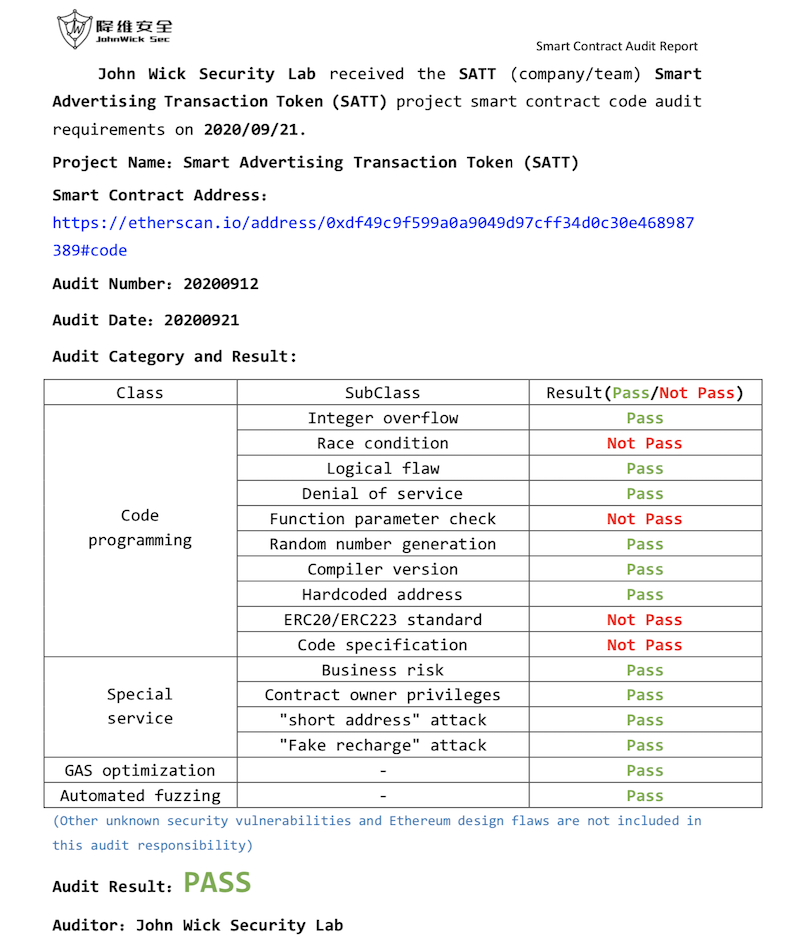 We simply cannot understand the logic behind KuCoin's actions. What is the logic behind their compliance standards. If we passed our security audit why would low risk issues be a problem?
We had to find out. And this is what we discovered.
Currently KuCoin has several projects on their trading platform with low to mid to high security issues.
For example here is one:
https://blog.openzeppelin.com/compound-audit/?fbclid=IwAR2N3-LUFRvPqMsFYWn_Cyb3PoPUDbXYE9U_smIhJLnSx5PMOGhfEjR8KI8
There is a staggeringly high total of 40 security threats (2 high, 8 medium and 30 low -risk).
Yet it is trading on KuCoin.
Compare that to our report, where ONLY low risk threats were detected. We will be linking our full pdf report here soon.
We are completely baffled by what KuCoin's standards are. 
Just last week, their CEO referred to SaTT as a "crypto hidden gem". https://finance.yahoo.com/news/satt-smart-advertising-token-announces-043400772.html
Made announcements to their community about our listing:
I mean, we were already done with Step 8 of their listing process, IT WAS COMPLETE!!!
If they had a problem with the low risk threats in our security audit, this was Step 7. We've passed Step 8. Why are they backtracking now???
After a heated debate with KuCoin just now, after pointing out all their missteps in this matter, they actually said they would give us a 100% refund. We said we would be fine with the matter if that was the case.
Of the listing fee, 80% was paid in USDT and 20% in SATT. 
We sent them our ETH address in good faith and guess what?
They shortchanged 35% of the USDT refund and withheld 30% of the SATT token payment portion. It seems that the KuCoin team had no problem appropriating the USDT funds and keeping a stash of SATT tokens for themselves.
Where is the JUSTICE in this???