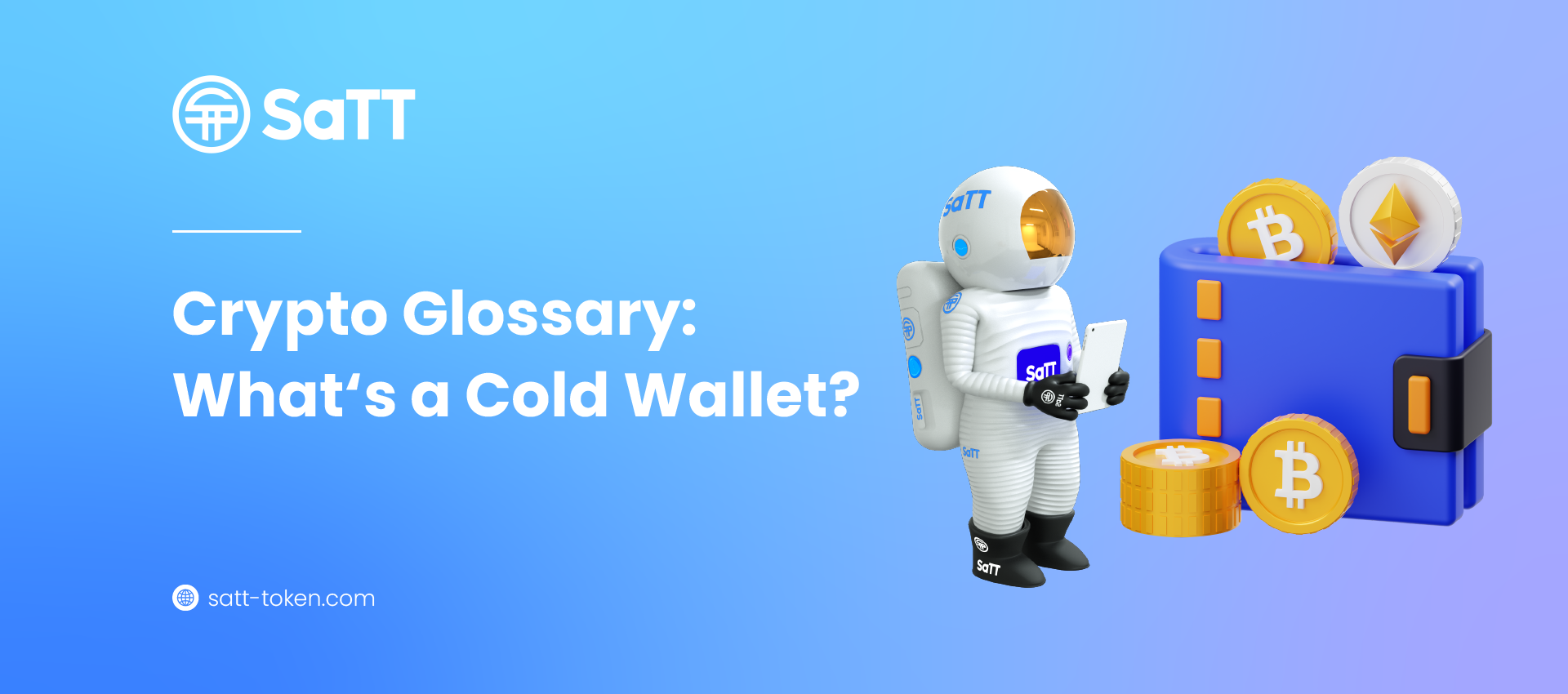 What is a Cold Wallet? Crypto Glossary Week #17
The world of cryptocurrencies has gotten larger and more popular since the creation of Bitcoin in 2009. Along with an increasing number of tokens and investors, there has been a growth in the use and acceptability of virtual currencies. However, with the rise in popularity has come an increase in the number of thefts, frauds, and hackers. Because there is no regulatory structure for virtual currencies, owners who are victims of fraud or theft typically have no recourse. The investor is usually responsible for keeping cryptos secure. Users must determine how to keep their tokens in the safest, most secure manner while still allowing them to be accessed. Let's see, what is a Cold Wallet?
So, the question is where should your cryptos be stored? One of the safest storage options is a cold storage wallet. Find out what a cold wallet is and how to keep your cryptocurrencies safe using some of the most prevalent options.
What is a cold wallet?
Cold wallets are cold storage solutions for private keys without being connected to the Internet. This conservation is a security measure that reduces the attack surface and therefore the risk of theft by computer hacking.
Cold storage is the ideal solution for securing cryptographic assets and is recommended for keeping large sums of cryptocurrency. Some exchanges, like Coinbase or Crypto.com, which are prime targets for hackers, routinely use this method to keep their users' funds. Any device that is constantly offline can serve as a cold wallet, but two kinds of wallets seem to have some popularity: hardware wallets and paper wallets.
What is the process of cold storage?
All cryptocurrency storage relies on protecting your crypto's keys. Unless you're in the middle of a transaction, your keys are stored in cold storage.
A public key and a private key are two types of keys used in cryptocurrencies. During transactions, the public key identifies the unique crypto wallet. The private key is a code that permits the wallet's owner to have access to the cryptocurrency stored in the wallet. The private key is generated with a mnemonic phrase, given at the wallet creation.
Let's pretend you have a hardware wallet as an illustration of how cold storage works. You must first link it to your computer in order to utilize it. You then select the option to receive cryptocurrency, which generates an address. Send your cryptocurrency to this address to keep it safe in your cold wallet. All cryptocurrency storage relies on protecting your crypto's keys. Your keys are stored offline using cold storage throughout the transaction procedure.
This is a similar method to moving coins from your cold wallet to another address. Connect your computer to the cold wallet, enter the address, and transmit your cryptocurrency.
What type of cold wallet should you choose?
A cold wallet can be any device that is continuously offline, however, two types of wallets seem to be popular: hardware wallets and paper wallets.
The hardware wallet
Also called cryptocurrency hardware wallets, this type of device is used both to store and generate private keys. Its main advantage is to be completely isolated from the web, while having the possibility of carrying out offline transactions. The hardware wallet is currently the most secure storage solution for cryptocurrencies.
Source: https://www.ledger.com/
The paper wallet
The paper wallet is an extremely simple means of storage. It is a sheet of paper showing a private key and the storage address that it allows to open. This sensitive data is printed using a device that has no (or no longer) any connection to the web. Unlike a hardware wallet, the paper wallet is single-use: it does not allow transactions to be signed. In fact, it is primarily used to give a specific amount of cryptocurrency to a person who does not yet have a wallet.
You are the only responsible for the management of your cryptocurrencies. Choosing a reliable and secure wallet is essential, and for this, a cold wallet is ideal.
Each type of wallet has its uses. Knowing all of these categories will allow you to determine which one best suits your needs.
Since you are the only one responsible for your crypto-assets, it is advisable to play the card of caution and to use multiple wallets if necessary.