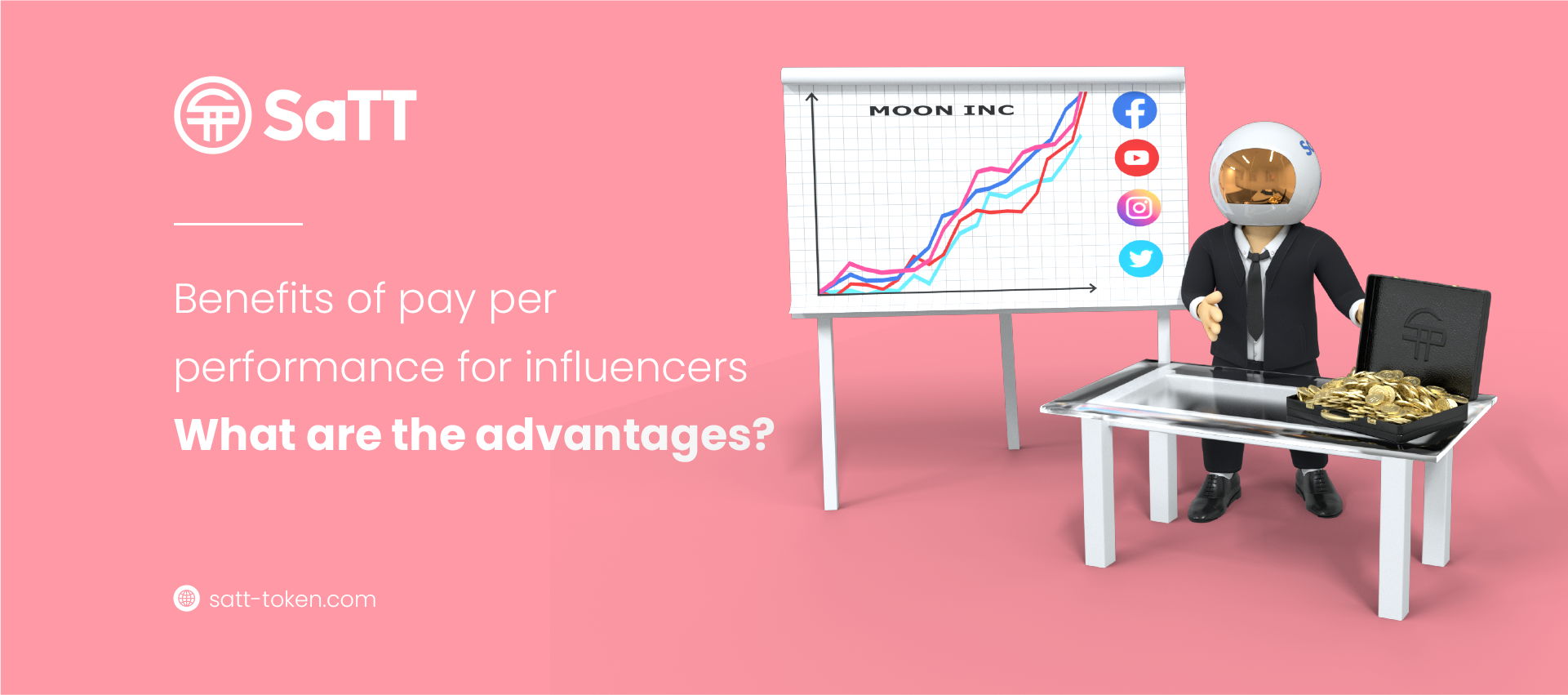 What are the advantages of paying influencers per performance?
Since its inception, influencer marketing has constantly evolved. It was initially based on the in-kind compensation model, which quickly became outdated. The principle of fixed payment came next, allowing influencers to be paid based on the amount of work performed. Today, technology enables brands to access a wealth of data. This allows them to analyze each influence campaign and its impact. This awareness is behind a new influence strategy: pay per performance. For now, this innovative and promising model seems to satisfy advertisers, creators, and their followers. Let's take a look at the various types of compensation in influencer marketing and the advantages of pay per performance for influencers.
Various types of compensation for influencers
Fixed payment
Fixed payment is based primarily on the influencer's popularity. A macro-influencer—someone who has over 100,000 followers—will generally be paid more than a nano-influencer who has a few hundred followers.
An influencer can be paid for creating content that promotes a brand's products or services. Within this system, each collaboration is defined by a contract specifying the type of content to be created and the number of posts to be produced over a specified time frame. The partnership between the brand and its ambassador can take the form of a blog post, a YouTube video, or a series of photos on Instagram. It can be a one-time collaboration or a long-term commitment.
If the influencer has a blog or YouTube channel, brands can opt to purchase advertising space. This gives the brand advertising space on the influencer's website or social network for increased visibility. In this case, compensation is linked to the ad's format, its positioning, and the period it will be displayed.
Finally, it is not unusual to see influencers posting sponsored content. This means that they post on their blog or social networks to promote a brand, a destination, or an event to their followers. The fee for a sponsorship is generally based on the size of each community.
Pay per performance for influencers
Unlike fixed payment, pay per performance is not based on a specific action, but rather on the results generated by that action. Today's technology lets brands accurately analyze community members' behavior. So, brands no longer choose their influencers based solely on how many followers they have. They also look at the engagement rate (likes, comments, shares), the scope of the campaign (single post, video creation, series of stories), and the number of impressions, the clicks, and the conversion rate.
Already popular in the US, this approach seems to have found its place within French influencer marketing. This performance-based strategy is also found in affiliate marketing. When an influencer promotes a brand by sharing a discount code or affiliate link with their followers, they get paid based on the conversion rate. This means that they will receive a commission (previously established with the advertiser) on the generated sales.
When pay per performance is well optimized, it has many advantages for advertisers, influencers, and their followers. If a partnership is in line with the niche that brings the community together, it is sure to convert a maximum of followers.
Advantages of pay per performance
Advantages of pay per performance for advertisers
By paying their influencers based on performance, brands take little risk while opening themselves up to excellent results. Unlike with the fixed payment system, a collaboration that generates very few revenues will cost the partner brand little or nothing. On the other hand, a quality partnership can be extremely profitable for both the advertiser and the influencer.
Pay per performance is made possible by tracking and data collection. This lets brands access, analyze, and adapt to key metrics. Advertisers can use these numbers to accurately track the user journey of each follower, which helps them determine the type of influencer who will be the most likely to showcase their offer. This transparency helps brands optimize their influencer campaigns and compare them to other marketing strategies so they can improve them.
Advantages of pay per performance for influencers
First of all, payment per performance values influencers' work. Content creators have a job that is still not well known and face many prejudices. The proportional relationship established between the results obtained and the earnings received allows nano- and micro-influencers to generate more income. This is a boon for enthusiastic creators who will finally see their efforts rewarded.
Beyond the financial aspect, this practice also allows influencers to plan for the medium and long term. When they choose quality influencers over quantity, brands are more likely to develop long-term collaborations. In response to such a commitment, most creators associate themselves with brands whose values they share. They enjoy producing quality work, which they are much prouder to promote to their community.
Performance-based influencer marketing has as many advantages for advertisers as it does for influencers. This strategy carries little financial risk and is likely to have excellent payoffs. The better
The different remuneration types at SaTT
The DApp SaTT offers different campaign types. Indeed, Ad Pools can be configured in both remuneration methods. Each of the payment options has its own properties and allows the advertiser a multitude of options making it easier to target communities.
Payment per publication
This method of remuneration, as explained previously, remunerates influencers according to their community. Advertisers can set up tiers to "categorize" influencers. A macro-influencer and a nano-influencer can therefore each be paid at the level of their community within the same campaign.
Example :
Pay for performance
The second mode of compensation offered by SaTT is pay for performance. Thus, each influencer can be paid according to his views, likes and shares. In order to limit cheating, SaTT has set up a first option, which can be activated: the Reach Max.
Example:
Performance-based influencer marketing has as many advantages for advertisers as for influencers. This strategy carries little financial risk and is likely to have excellent payoffs. The better-planned collaboration is, the more satisfying the results will be for everyone involved. This strategy emphasizes quality over quantity and is also beneficial for followers in the most committed communities. Still relatively unknown in France, pay for performance reverses the current trend and demystifies the influence world. This is a chance to valorize this oft-maligned activity, which is struggling to be recognized as a profession.