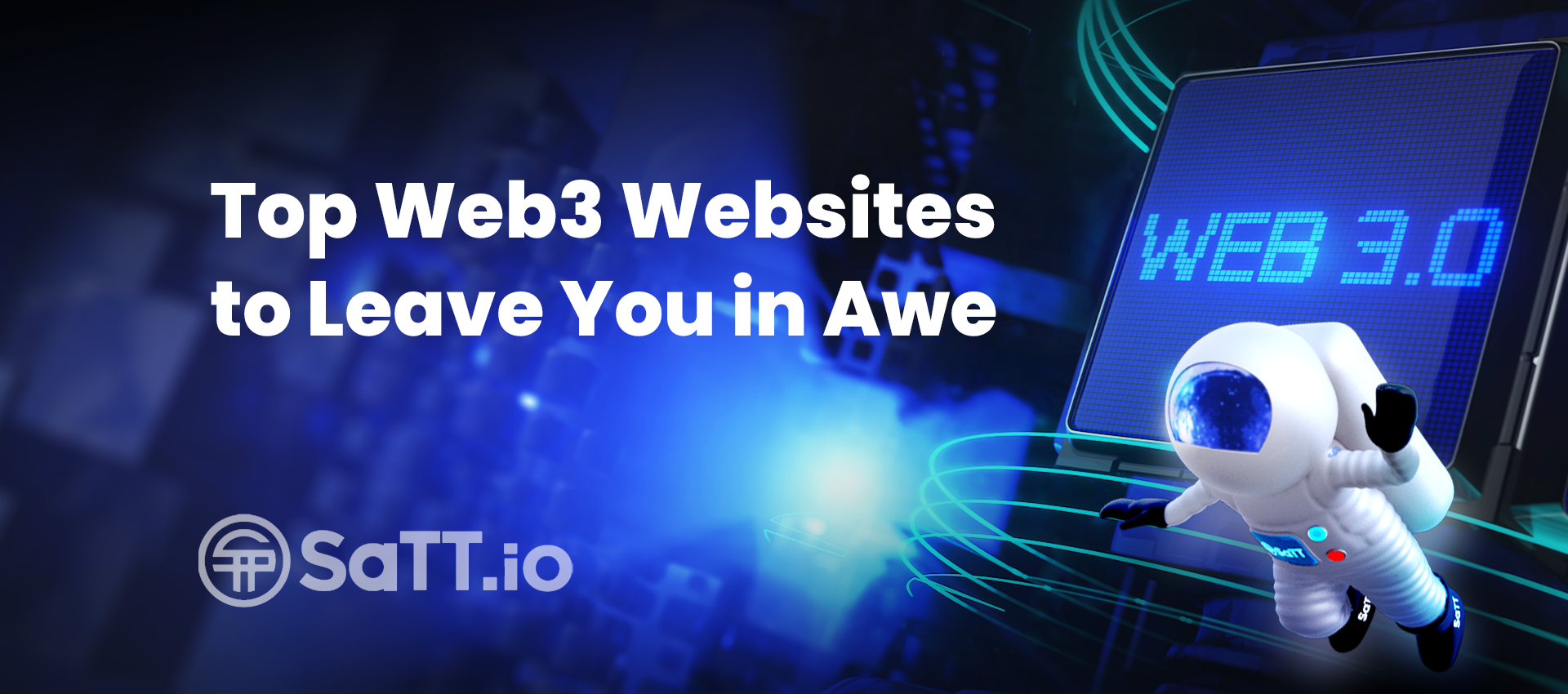 Top Web3 Websites to Leave You in Awe
Web3 has revolutionized the world of crypto over the last decade. Yet, some Web3 websites have sparked more attention than others.
Some of the top Web3 websites have been enlisted in the article ahead.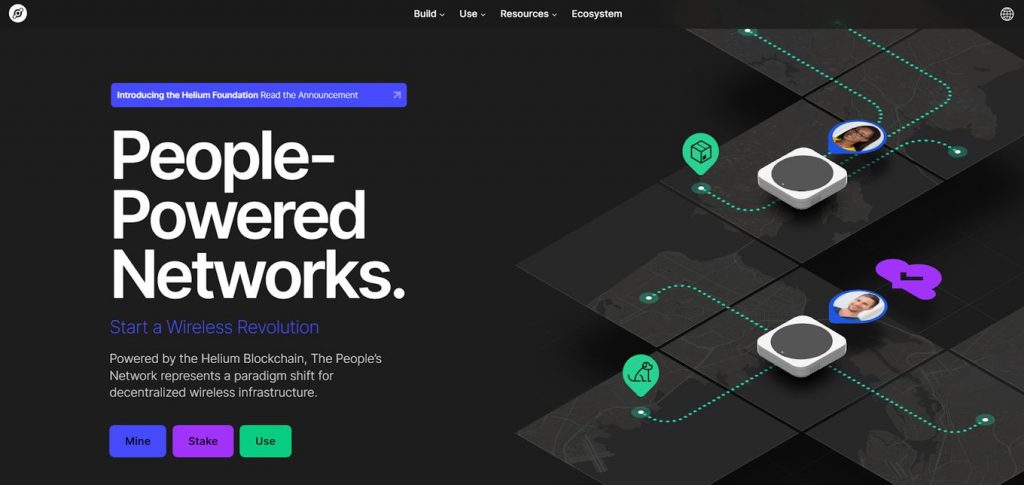 Web3: How Does it Work?
Ethereum co-founder Dr. Gavin Wood created the Web3 Foundation in 2017. It has since grown to include over 50 contributors from around the world. Alongside Ethereum, Web3 has also involved itself in other projects such as Polkadot.
Now, before learning about the top Web3 sites, here are some of the most notable Web3 projects:
Top Web3 Projects Out There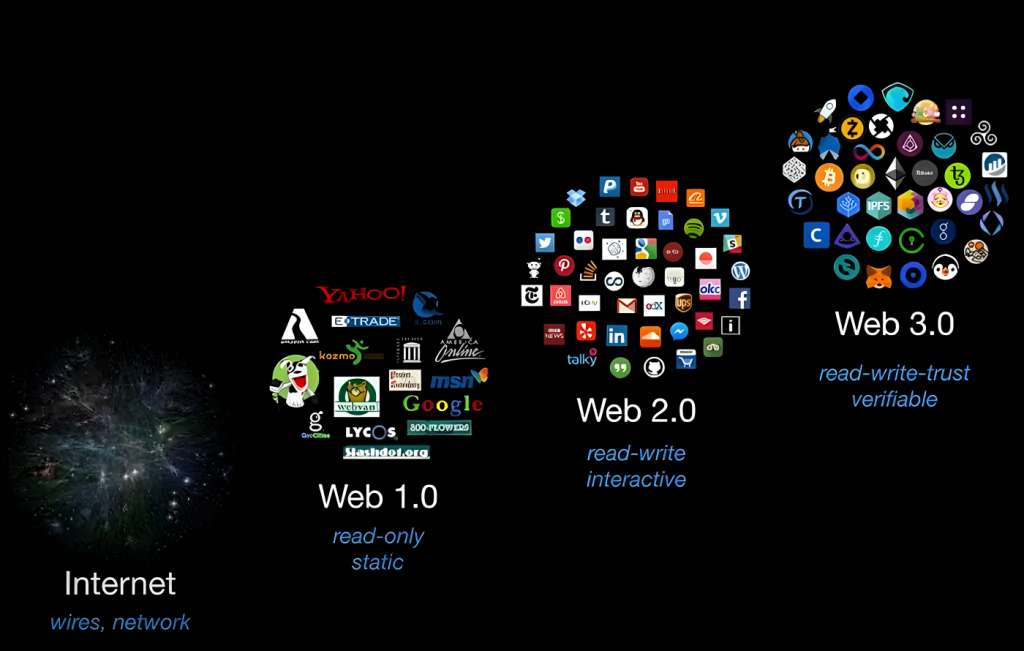 Web3 is a new frontier for the Internet that is taking place in the blockchain space. Web3 projects are decentralized, open-source, and peer-to-peer.
These Web3 projects have the potential to change how we interact with the Internet.
Ethereum
Ethereum is a platform that is completely decentralized. Ethereum makes use of different smart contracts. It also enables developers to create their own decentralized applications. It has its own token called Ether as well. Ether is shareable or tradeable on cryptocurrency exchanges such as Coinbase or Binance.
IPFS
IPFS is a peer-to-peer protocol. It provides an alternative to HTTP for sharing files online. These files can be sharable without requiring centralized servers or domain names. It also allows sharing files without limiting access to content based on location.
SaTT
SaTT, or Smart Advertising Transaction Token, is another notable project. SaTT has been taking over the world of Web3. The Web3 project is focused on providing individuals with the ability to earn. Individuals can earn based on their tweets, posts, or more!
Best Web3 Websites: Web 3.0 Websites Examples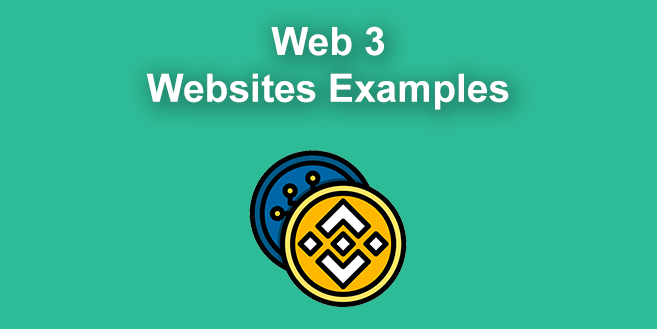 Atlas.Work
Stating off with our list of Web3 websites, we have Atlas.Work. It is one of the platforms that connects businesses with freelancers. It also connects remote workers for all kinds of projects that need completion. It provides a wide range of services, from customer service to marketing and more.
This platform is one of the quickest growing platforms worldwide. It gives companies access to qualified freelancers at an affordable rate. It also gives freelancers access to high-quality projects via the Internet.
Atlas.Work is one of the Web3 websites that connects freelancers with businesses. The platform is designed to be easy to use. It helps freelancers find the best jobs for them. Moreover, it also allows businesses to hire the best freelancers for their projects.
The Atlas.Work platform has a range of features, making it one of the top Web3 websites.
Steemit
Next on our list of Web3 websites, we have Steemit. Steemit is a social media platform where users can post content and get paid for it. On Steemit, content creators get paid for generating and posting content.
Users earn Steem Power and Steem Dollars by creating or curating high-quality content. These tokens can then be converted to Bitcoin or fiat currency through an exchange.
Steemit is a social media platform where users can post content and get paid for it. It was created by Ned Scott and Dan Larimer, who are also the founders of BitShares. Users can earn money by posting their original content on the site. Users can also get upvotes from other users in exchange for their work. The more upvotes they get, the more they earn.
Steemit's goal is to create a decentralized version of Reddit, with one difference. Instead of only receiving "karma points" from other users, you actually receive money. You can then withdraw them for other cryptocurrencies, such as Bitcoin or Ethereum.
D.Tube
Another mention on our list of Web 3.0 websites examples is D.Tube. D.Tube is a video-sharing platform created by the company Dotemirates. It was launched in September 2017. It is currently available in English, French, Spanish, German, Russian, and Turkish.
D.Tube has a few advantages over YouTube. It is not blocked in China or Iran and is not as censored as YouTube. Plus, it does not have any adverts, and it allows uploading videos of unlimited length. D.Tube is a decentralized video platform. It aims to offer alternatives to YouTube and other centralized platforms. It uses peer-to-peer technology, meaning that users can upload videos with ease.
The team behind Steemit made this platform. Steemit is a blockchain-based social media platform. Steemit allows users rewards with cryptocurrency for their content contributions. D.Tube's creators believe it will be able to provide more privacy. D.Tube also believes that it will allow for more censorship resistance.
Audius
Audius is a decentralized platform. It is designed to provide music creators with the best conditions for their work. This includes a lot of things, the most significant of which is a fair and transparent revenue model.
The Audius team believes that to help musicians get the most out of their creativity. It works to create an ecosystem where they can control every aspect of their career. From recording and mixing to distribution and promotion, Audius can help musicians out. It gives artists the opportunity to do everything themselves or partner with companies.
Filecoin
To add to our list of Web3 websites, we have Filecoin. It is a blockchain-based decentralized storage network. It is a peer-to-peer network that provides storage services to different clients.
Filecoin was created by Protocol Labs. Protocol Labs is a company based in San Francisco and funded by venture capital. Filecoin is an open-source project that has been released on Github. It has been used as the basis for many other projects.
Filecoin is one of the very first blockchain-based storage network. It has no centralized points of control or failure. Instead, it relies on a global mesh network of data centers.
PancakeSwap
To conclude our list of Web3 websites, we have Pancake Swap. PancakeSwap is a decentralized crypto exchange platform. It provides the best user experience for traders. It has been designed with the aim of making cryptocurrency trading more accessible.
PancakeSwap is a new crypto exchange platform that allows users to trade cryptocurrencies. It also enables users to get rewarded for it. The exchange was launched in November 2018. It has received an overwhelming amount of positive feedback from the community.
PancakeSwap has an intuitive interface, which makes it one of the most distinctive Web3 websites of all time. This means that traders can execute their trades on the platform. Additionally, it is easy to use for beginners who are new to crypto trading.
Conclusion
Web3 is a decentralized web that is not controlled by any one entity. Web3 enables self-sovereign digital identities and near-instant payments. It also gives users the ability to build decentralized applications.
With that said, the different Web3 websites are also operatable by a globally distributed community of open-source software developers. These Web 3.0 websites examples are sure to help you out if you're looking to start your own site as well.
Join the crypto hype today and invest in a project that you consider to be adequate and profitable.