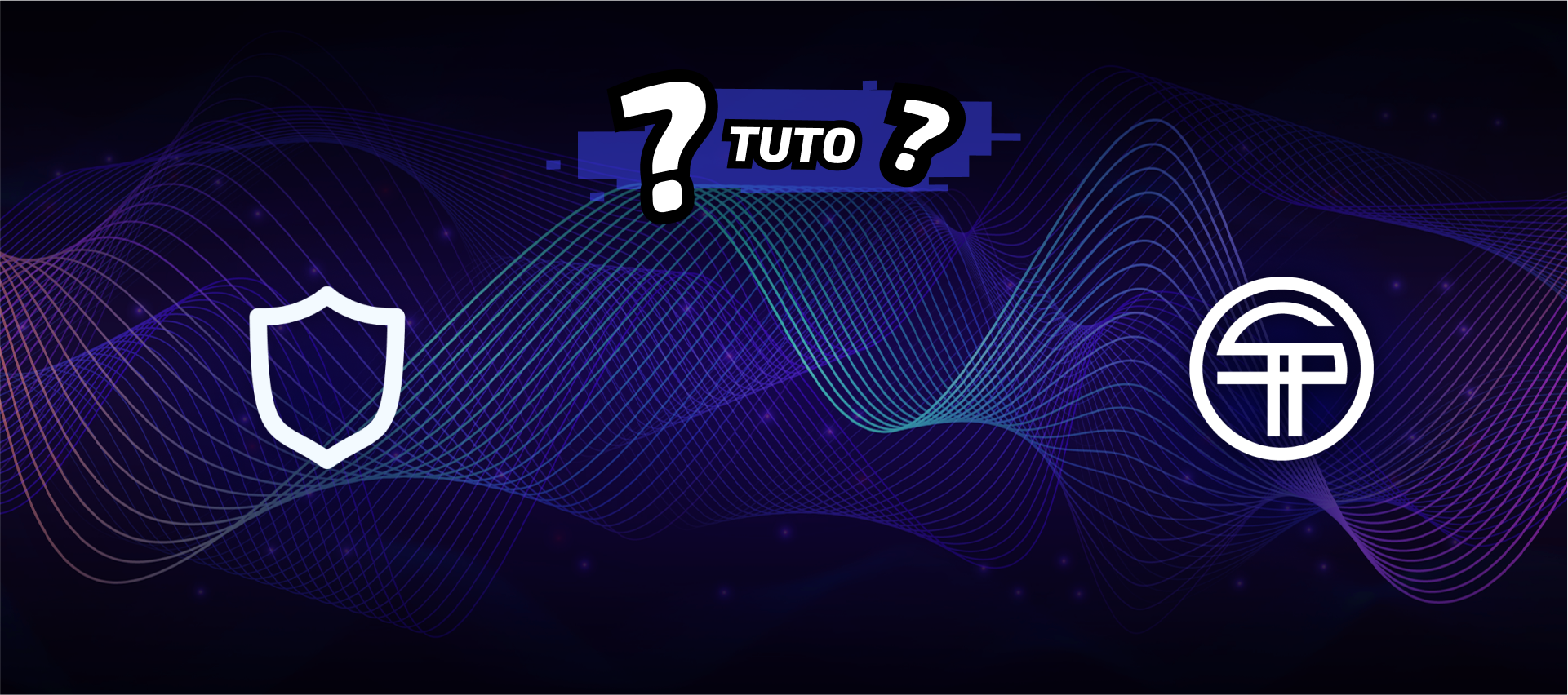 Tutorial: Download Trust Wallet and export your SaTT ERC20 wallet
Tutorial: Download Trust Wallet and export your SaTT ERC20 wallet
Introduction
Trust Wallet, acquired in 2018 by Binance, is a wallet that allows you to manage several crypto-currencies, such as Bitcoin, Ethereum, or even BNB.
In addition to being a wallet, Trust Wallet is also a browser which gives you the possibility to interact with decentralized applications (dApp) from your internet browser.
We cannot be held responsible for any errors on your part.
Disclaimer: Before buying, betting, or trading, make sure you understand what you are doing. Take a close look at your investment goals, level of experience, and risk appetite. Only trade funds you can afford to lose!
Trust Wallet is however only available on mobile.
We present you through this tutorial the different steps to:
→ Download the application on your smartphone
→ Export your keystore.json from your smartphone
→ Configure Trust Wallet (SaTT ERC20)
This tutorial is carried out via an iPhone.
Glossary:
KEYSTORE.JSON :
This is a file containing an encrypted version of your private key. This allows full access to your wallet and should NEVER be shared.
Step 1: Download the app to your mobile
To make sure you're downloading the right app and not the corrupt one, follow the steps in this tutorial !
Go to Trust Wallet.
Click on the store corresponding to your mobile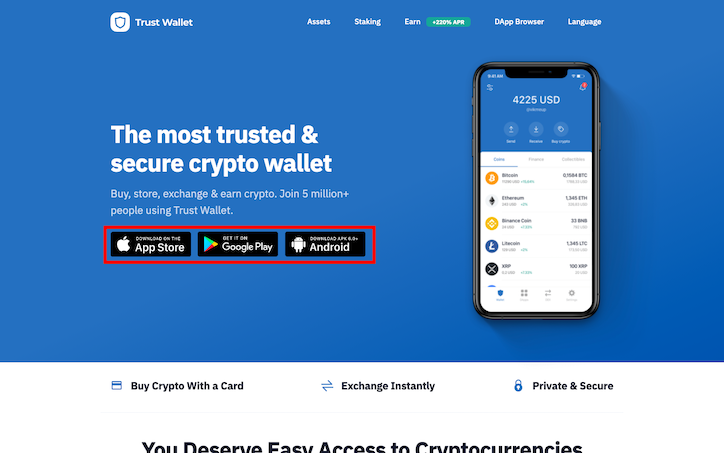 Download the application directly via the button corresponding to your Store.
Open the application
Click on "I already have a wallet".
Then check the box and click on [Continue].
Step 2: Export your keystore.json file from your smartphone
To correctly configure Trust Wallet on your smartphone, you must first download your keystore.json from your SaTT account.
Connect to

your

SaTT

account

Click

on the

3 horizontal dots

located at the top right

Click

on your profile
Click

on "

Wallet Security

"

Click

on the tab

[Export]

In the field "

Password

", enter your transaction password (you can read

our blog article

regarding the transaction password)
Click

on

[Export]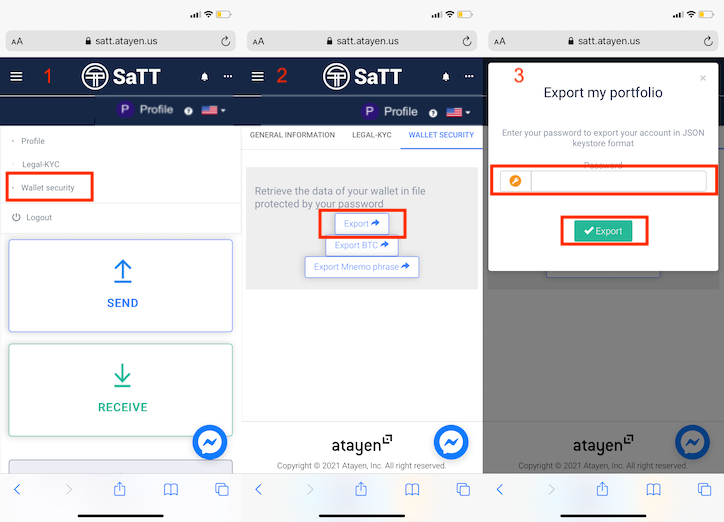 Congratulations , your keystore.json is downloaded.
Open your file and copy all of the displayed text.
Step 3: Configure Trust Wallet (SaTT ERC20)
Go to your Trust Wallet application.
Click

on Ethereum

Click

on the tab

[Keystore]
a. Paste the code of your previously copied keystore.json
b. Insert your transaction password


c. For convenience, we recommend that you write "

SaTT ERC20"
d. Click

on

[Import]
Your SaTT ERC20 wallet is exported to Trust Wallet.