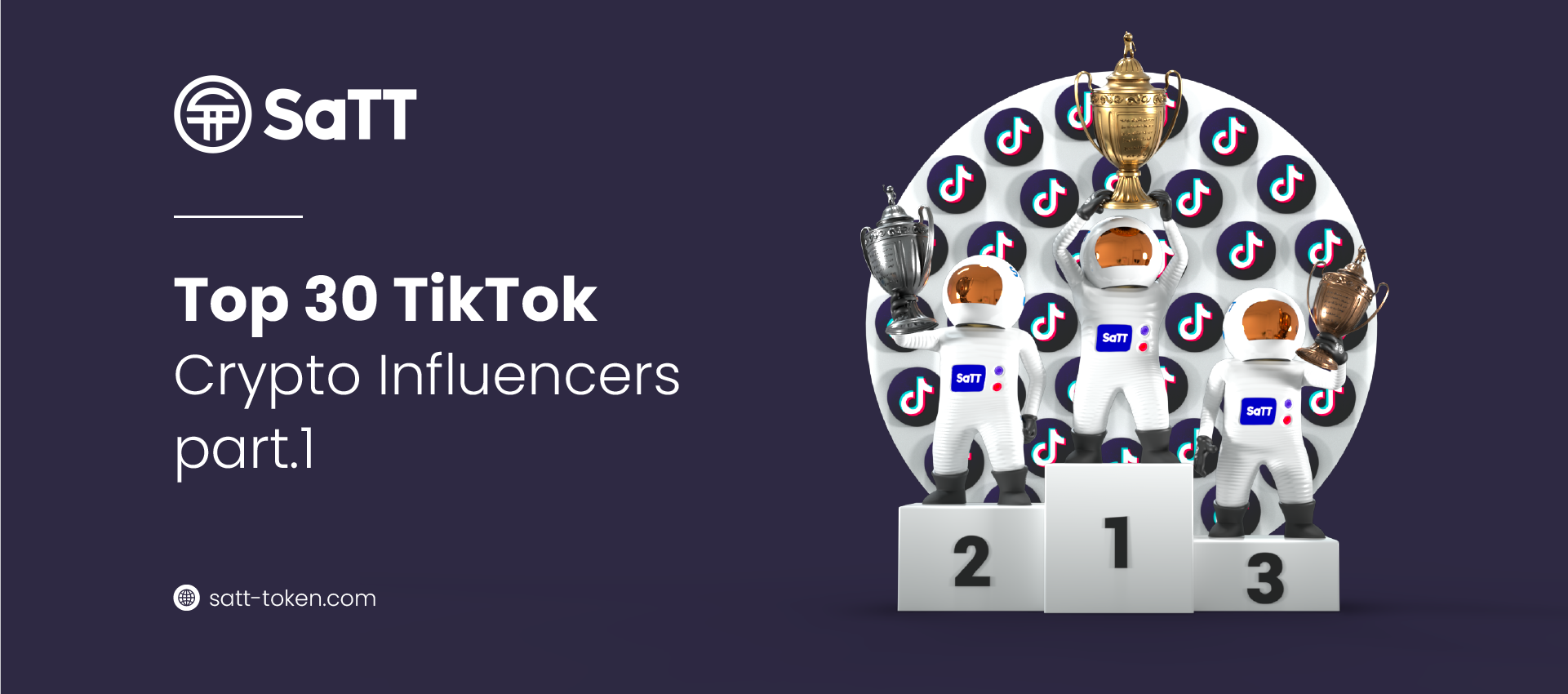 Top 30 Crypto Influencers on TikTok (part 1)
TikTok's popularity has been booming recently. Its unique algorithm has been successfully suggesting content to millions of people around the globe, paving the way for plenty of new and creative ways to share ideas.
The crypto sphere hasn't been left out either, and since there are hundreds of influencers focusing on this topic on other social media channels, it's no surprise there are many of them on TikTok as well.
A word of advice — TikTok constantly updates its rules and regulations. At one point, it started taking down certain videos about cryptocurrencies, even though most of them are educational and helpful to many users. Therefore, if any of the TikTok crypto influencers mentioned below aren't available on TikTok anymore, make sure to look for them on different social media.
Without further ado, let's briefly overview the best crypto influencers currently on TikTok.
Cryptolioltd
Cryptolioltd is a TikTok influencer who shares his opinions and thoughts about certain cryptos and the crypto market. He also has plenty of educational TikToks and sometimes covers popular industry news.
Cryptoboiss
Even though they have more than 150K followers on TikTok, Crypto Bois have only a couple of videos on their account. Still, they are quite useful, offering an overview of popular cryptocurrencies, price predictions, speculations, and more.
Matt.mortimer
Mat Mortimer is a crypto investor and an FX trader, so these two are the main topics he covers in his TikTok videos. You'll find plenty of predictions, discussions, and useful opinions on his channel.
Crypto_michael
Crypto_michael's full name is Michael Monten. He has been a BTC investor since 2014 and a trader since 2018. He is only 22 years old, and you'll find plenty of useful content on his TikTok.
Cryptogiants
CryptoGiants is a relatively new TikTok account with just over a thousand followers. It features a couple of interesting price prediction videos. Moreover, the channel discusses the financial freedom cryptocurrencies can provide.
Modern_market
Modern_market has all kinds of useful crypto content. It covers plenty of new investment opportunities, crypto news, NFTs, and more. You can also find this user on Telegram and Instagram.
Blueedgecrypto
Blue Edge Crypto is a part of Blue Edge Financial, a popular platform offering useful tools and information for cryptocurrency users. Its TikTok features practical content that helps you understand how the market works.
The_aaronbennett
Aaron Bennett is a crypto enthusiast with more than 46K followers on TikTok. He usually shares all kinds of interesting coins and opportunities. His content is educational, entertaining, and humorous.
Cryptoentrepreneur
Cryptoentrepreneur doesn't actually share any educational content. Most of the videos you'll find on this TikTok are excerpts from the posts of notable crypto personalities, like Elon Musk. Still, it's worth hearing what they have to say.
CoinBureau
Described as a "crypto deadly duo," CoinBureau features two experienced educators who share plenty of useful stuff for crypto traders and enthusiasts. CoinBureau is also pretty influential on YouTube, with more than 1.4 million subscribers.
CryptoWeatherMan
CryptoWeatherMan is an analyst who provides insightful forecasts, analyses, and more about popular cryptocurrencies. Apart from his 118K TikTok followers, he also has a wide community on Discord.
Final Thoughts
If you want to learn about the latest cryptocurrencies or crypto-related news and hear different opinions on the industry, following the 30 TikTok accounts is a good start. Of course, we encourage you to research crypto TikTokers further and find the ones that suit your taste.