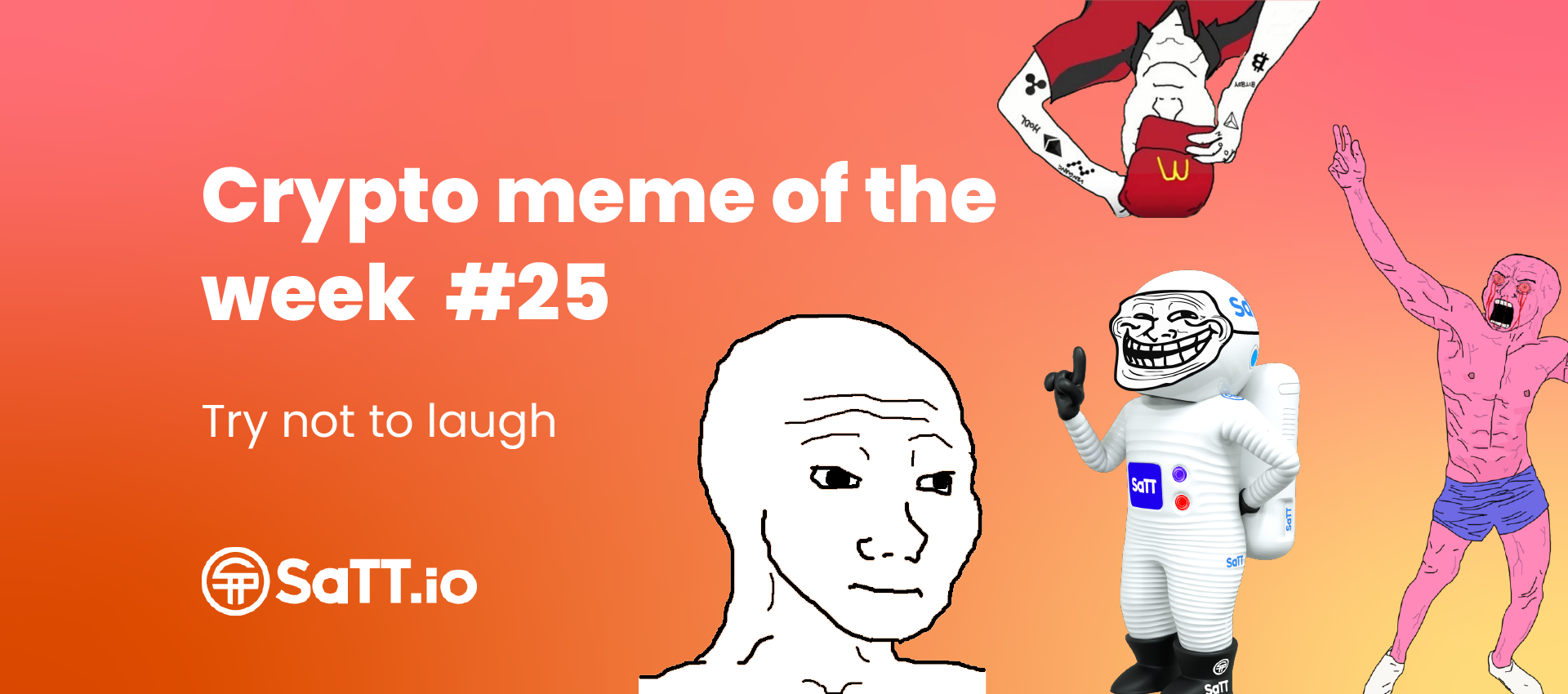 This Week's Crypto Meme Is Sure to Make You Laugh
The Cryptosphere can be pretty serious, but that doesn't mean it's not funny! Each week, we round up the best (and worst) memes from around the world of cryptocurrency and blockchain, so you can see what's been making us chuckle as we research the latest headlines and track industry developments. This week, we've got an awesome meme to share with you, so read on to enjoy some virtual chuckles!
The cryptocurrency market began to see a little dip at the start of June this year, which caused investors in cryptocurrencies to get alarmed. Regrettably, it escalated into a full-blown tantrum. We are almost into the middle of the year, yet many people have not yet recovered. Because of this, there have been innumerable memes created that portray both hope and sadness.
Crypto Meme Of The Week
While there are many memes that have surfaced on the face of 9gag and other humor-related platforms, the Crypto Meme of the week award goes to:
But, to tell you the truth, dealing in cryptocurrencies isn't everyone's cup of tea, and not everyone can handle them. Crypto traders have seen countless ups and downs in the market since they invested their life's savings in the form of either mining those currencies or trading them. Some of the traders have been able to get control of the situation by channeling their frustration and anguish into the creation of memes and the sharing of chuckles. The majority of traders, on the other hand, are frustrated by the spike going up and down.
People Shared Their Views On The Meme
The meme shared above clearly states what it's like when a person has invested their money in Cryptocurrencies. Many 9gagians have shared the meme on their personal profiles, and they had their laughs, but no one knew that the meme could go viral in a matter of hours, as almost 400 people have up-voted the meme while another sixty have shared their views regarding the meme online. Let's have a look at their quick, crispy, and quirky replies.
Joemorino0078 said: According to what I've learned, our first concern should be regarding STDs. My impression is that most individuals choose to disregard them in some way.
Simple_dutchman added: guys can't get men pregnant; therefore, OP is safe. (This is our personal favorite, tbh.) This turned many heads, and many other fellow memers jumped on the bandwagon and shared their replies.
King Unicorn didn't agree with the meme and was quite angry about it. He shared that although it is a nice joke, this is just ridiculous propaganda about pulling out. Pre ejaculation could get women pregnant, either. He faced severe backlash from the crypto community about the comment that he posted, and quite frankly, it offended some too.
FuaaaakBrah shared his thoughts on the matter and said: If you acquired some extreme low cap junk that won't even exist within the next year or two, then you don't need to get out; all you need to do is wait. You don't need to sell. Since its inception, Bitcoin has been declared "dead" more than four hundred times. Therefore, you should investigate the number of times the market has gone down and the reasons why this time is not any different, and you shouldn't let it worry you. I attempted to trade and time the market, but none of those things were successful for me. As a result, I am now just buying, holding, and staking, and I am only doing fine. Especially at this point, when it's beginning to fall. I buy DCA with all of the money that I don't need, and I even skipped taking a summer vacation this year so that I could use the money to buy DCA instead. The future version of myself will be grateful to the current me.
For more news and updates, make sure to bookmark our site, and don't forget to share the crypto meme of the week with your friends. Happy Trading!