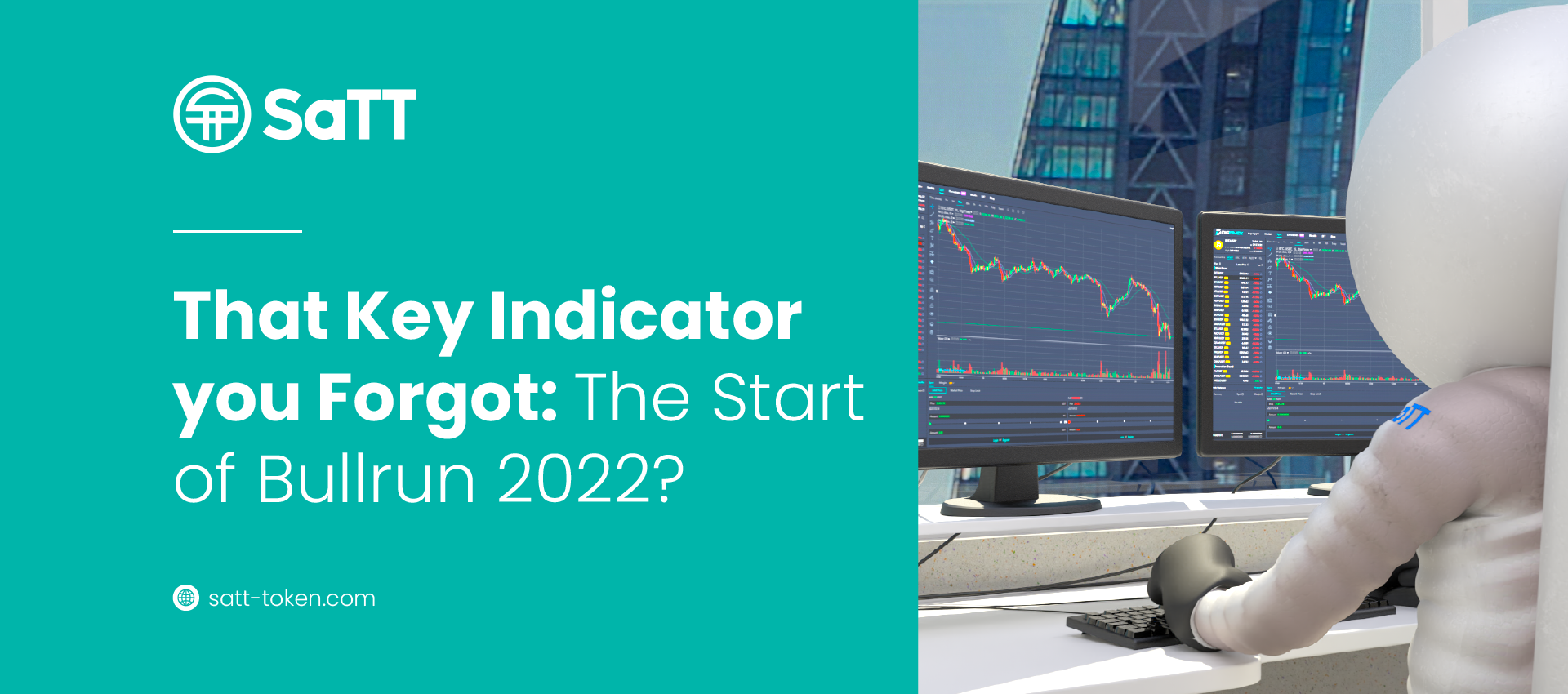 That key indicator you forgot: the start of bullrun 2022?
It's been a year now that Bitcoin's price has fluctuated between $32,000 and $68,000, and we're still struggling to determine if it will finally resume its TO THE MOON run!
French Article: https://satt-token.com/blog/fr/2022/03/31/cet-indicateur-cle-que-vous-avez-oublie–le-debut-du-bullrun-2022
The "Fear & Greed Index"
This indicator, the Fear & Greed index is based on 6 data points, related to general human sentiment: volatility, market momentum/volume, social networks, user surveys, the dominance of Bitcoin in the market, as well as Google Trends related to Bitcoin.
The Fear & Greed Index has always proven itself to the trading community. It varies very little and often rests either below the 50 mark or above it.
We can see on this graph that it touched 3 times the 50, to finally exceed them. And this is not negligible. Are we back in a bullish period? It's time to do your analysis!