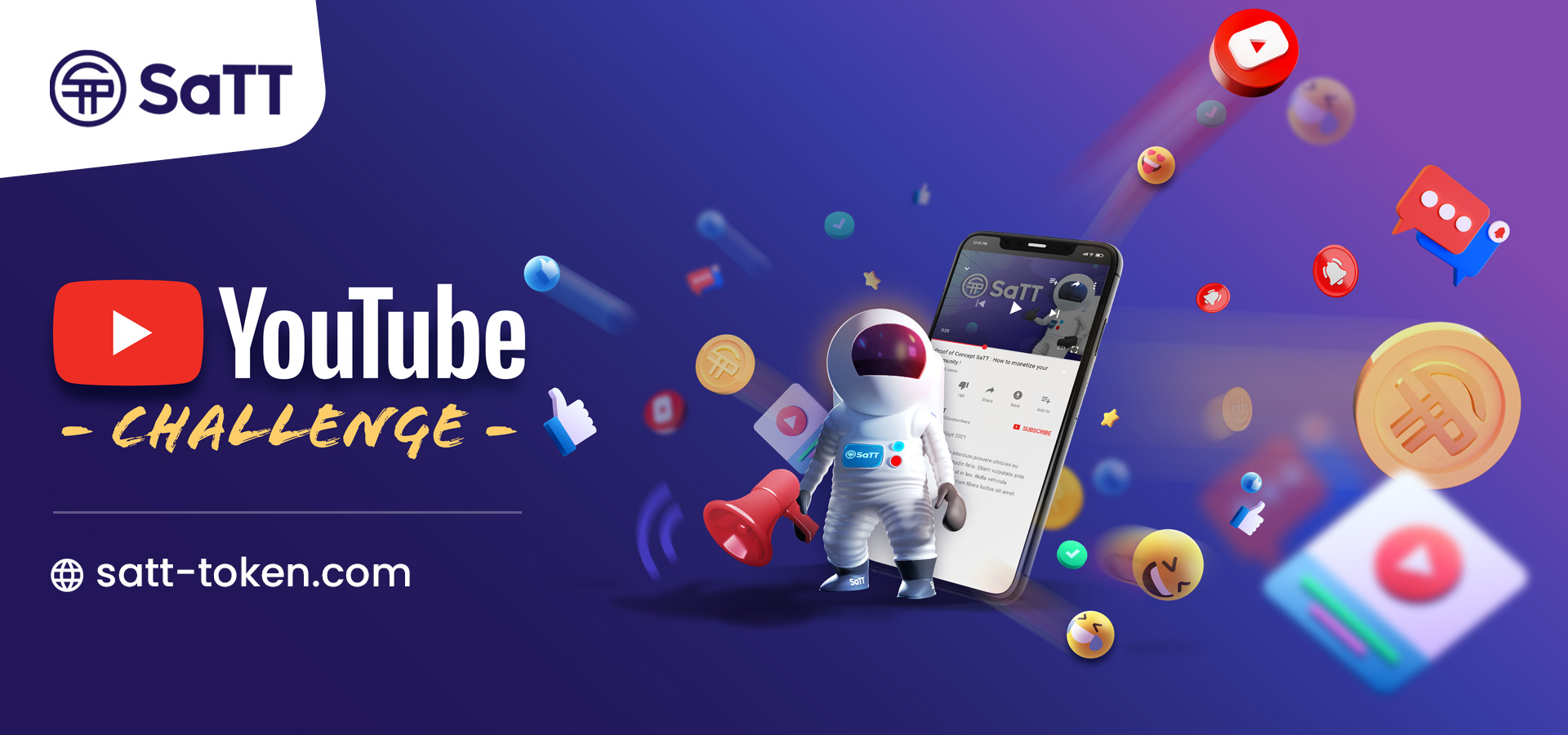 Social Network Monetization Platform SaTT is Unveiled After a $7.1M ICO
Aix en Provence, FRANCE – September 21, 2021 – The global app developer Atayen, Inc. has recently announced the launch of SaTT (Smart Advertising Transaction Token), a digital token that's on track to revolutionize modern advertising by leveraging the blockchain ecosystem.
By introducing the concept of advertising pools, or Ad Pools, in conjunction with social network farming, SaTT enables brands and organizations to reward creators with greater transparency.
To showcase proof-of-concept for the technology, Atayen is offering the first Ad Pool on YouTube for interested early adopters, entitled Proof Of Concept: YouTube Challenge. Throughout the process, Crypto YouTubers can discover the advantages of SaTT firsthand and earn the cryptocurrencies SaTT with their YouTube channels.
Currently, Atayen's first Ad Pool includes 100M SaTT and is seeking to spark 5M views. To achieve this milestone, creators must achieve performance-based benchmarks set By the company.
Upon launching, content creators can automatically earn SaTT through Post Farming, where they are required to reach specific views, likes, or retweets. Once the requirements are met, the SaTT exchange can take place and the balance will be transferred. Throughout the process, the "middleman" governing social media advertising exchanges is effectively omitted.
Ad Pool is an advertising offering created by a brand in the form of an escrow account on the blockchain and which can be solicited by a content creator based on the performance of a publication.For more information regarding the SaTT platform, visit https://satt-token.us/