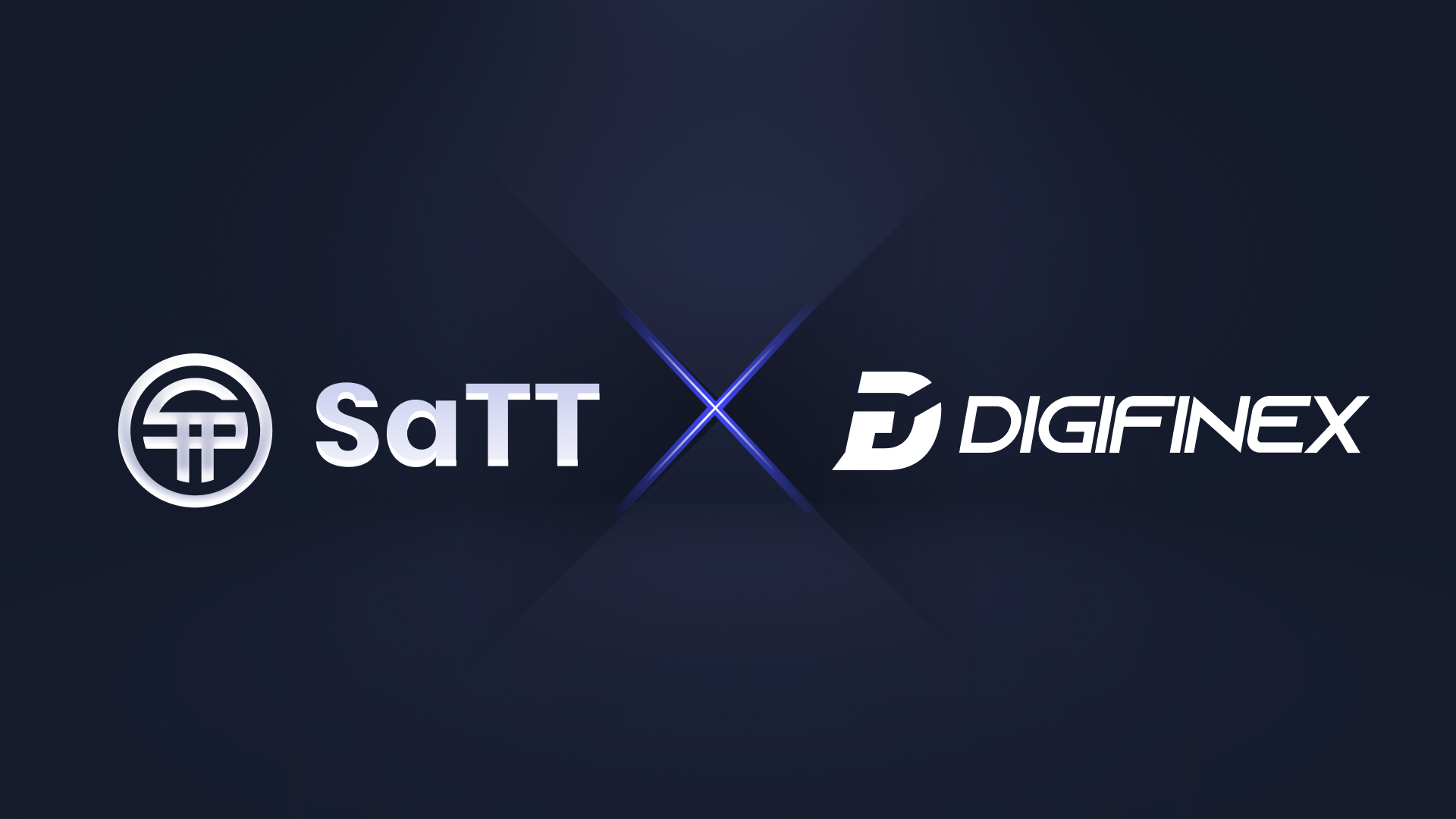 Smart Advertising Transaction Token SaTT Goes Live On DigiFinex Exchange
The month of June has been packed with high-quality development within the SaTT ecosystem as we remain focused on delivering a disruptive blockchain-powered advertising solution. In the past days/weeks, SaTT has been on a winning streak of onboarding multiple crypto exchanges: from listing on HitBTC exchange to Bitcoin.com exchange, we are wrapping the second quarter of the year with yet another listing.
We are proud to announce the listing of SaTT on DigiFinex, one of the mammoth Asian exchanges that serve customers on a global scale, boasting over 4 million users with over $4 billion daily trading volume.
SATT has opened trading on DigiFinex at 17:00 (GMT+8) on Jun 23 with the SATT/USDT trading pair. In partnership with DigiFinex, SaTT is organizing a trading competition. All users who deposit and trade SATT tokens on DigiFinex between 22 June to 28 June, 17:00 (GMT+8) will partake in sharing $20,000 worth of SATT tokens.
Based in Hong Kong, DigiFinex presence across Asia makes it the preferred and trusted exchange for most Asian crypto traders. By onboarding SATT token, we are bound to tap into the fast-growing crypto communities domiciled in Asia. This also opens an avenue for us to expand our product offerings to a wider audience.
From the first day we set out on this journey, it has been clear to us that we are here for the long haul and will continue building our path to the top despite the current market condition. Our mission remains the same: to create a disruptive advertising product that everyone can use on a global scale. All these are testament to all the project developments that have taken place within the SaTT ecosystem since we debuted.
Discover SaTT and What We Have Been Building.
Conceived out of the need to decentralize the global advertising landscape, SaTT is a blockchain-based advertising project currently running on a dual chain: the Ethereum blockchain and the Binance Smart Chain (BSC). SATT token is the native cryptocurrency token that powers the SaTT ecosystem DApp and a medium through which all transactions are completed within the platform.
Last year, SaTT integrated its decentralized advertising solution with the top social media platforms including Facebook, Instagram, Youtube, and Twitter. Allowing advertisers to promote their products and services through influential marketing strategies.
With the help of decentralized smart contract oracle, SaTT connects advertisers to publishers (social media influencers) together, allowing publishers to create content via these social media channels and in turn get paid for their effort based on the level of engagement derived (number of views, shares, likes, comments of the publication).
The next frontier of development for SaTT is a Proof of Concept(POC) of our innovative solution through real influencer integration. An event that is positioned to bring to light all we have been building. No doubt that this will pull the needed interest across the advertising landscape.
Trade With DigiFinex, One Of Asian's Finest!
DigiFinex is a global digital asset management platform headquartered in Hong Kong. Their presence across Asia makes them the preferred trading platform of more than 4 million users across the globe. The trading platform boasts of over 231 listed crypto assets with about 342 trading pairs.
All crypto assets listed on DigiFinex are handpicked by the exchange, which makes the listing process very competitive. This further reinforces our commitment to getting SATT listed only on reputable, well-recognized exchanges. The SaTT community will enjoy low trading and withdrawal fees while trading SATT on the Hong Kong-based exchange.