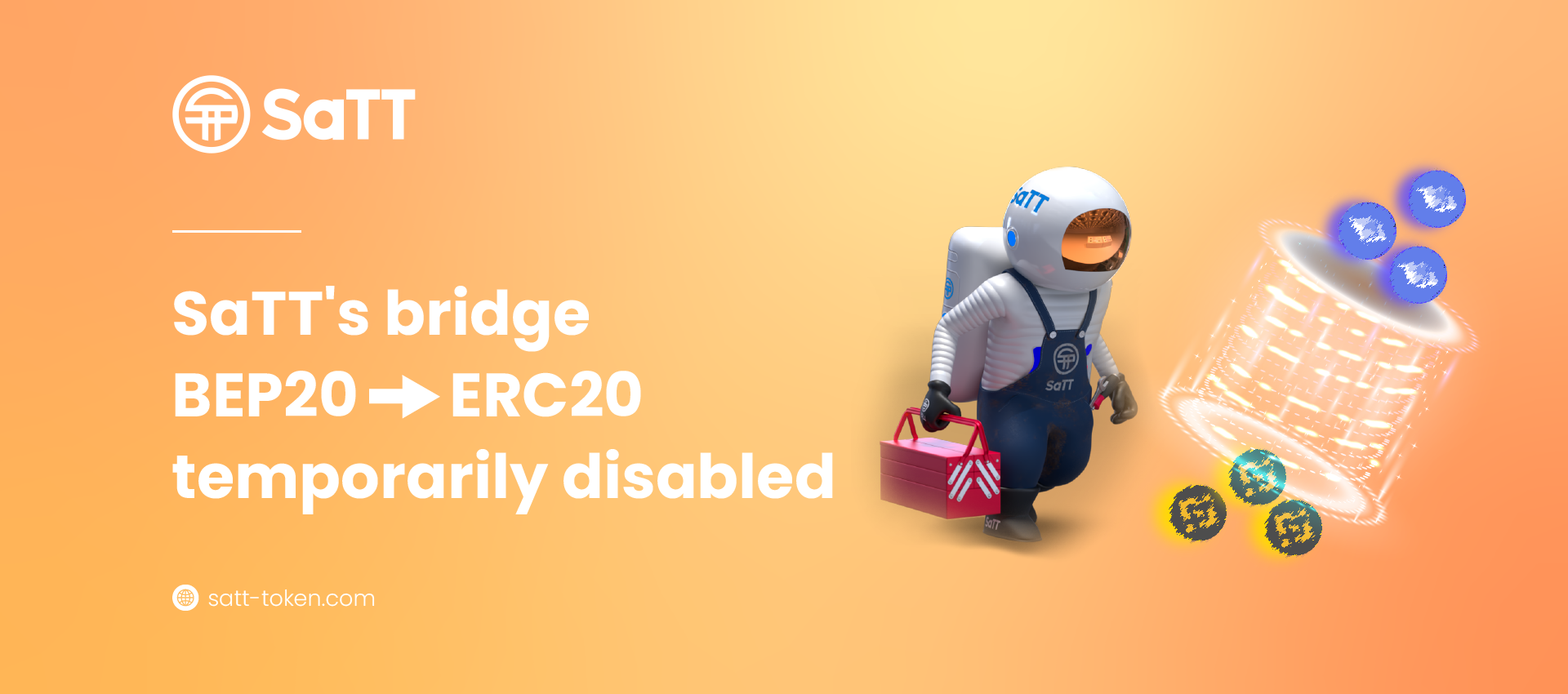 SaTT's bridge BEP20→ERC20 temporarily disabled
As you may have noticed, the SaTT Bridge is no longer available on https://dapp.satt.io/wallet. We are temporarily stopping it in order to offer you an option to improve its stability and scalability.
While waiting for the new solution to be implemented, we have decided to leave the bridge functional, only in one direction: ERC20 to BEP20
Bridge address in one direction ERC20 to BEP20:
0x655371C0622cACc22732E872a68034f38E04d6e5
The new solution is already in development and will be announced very soon.