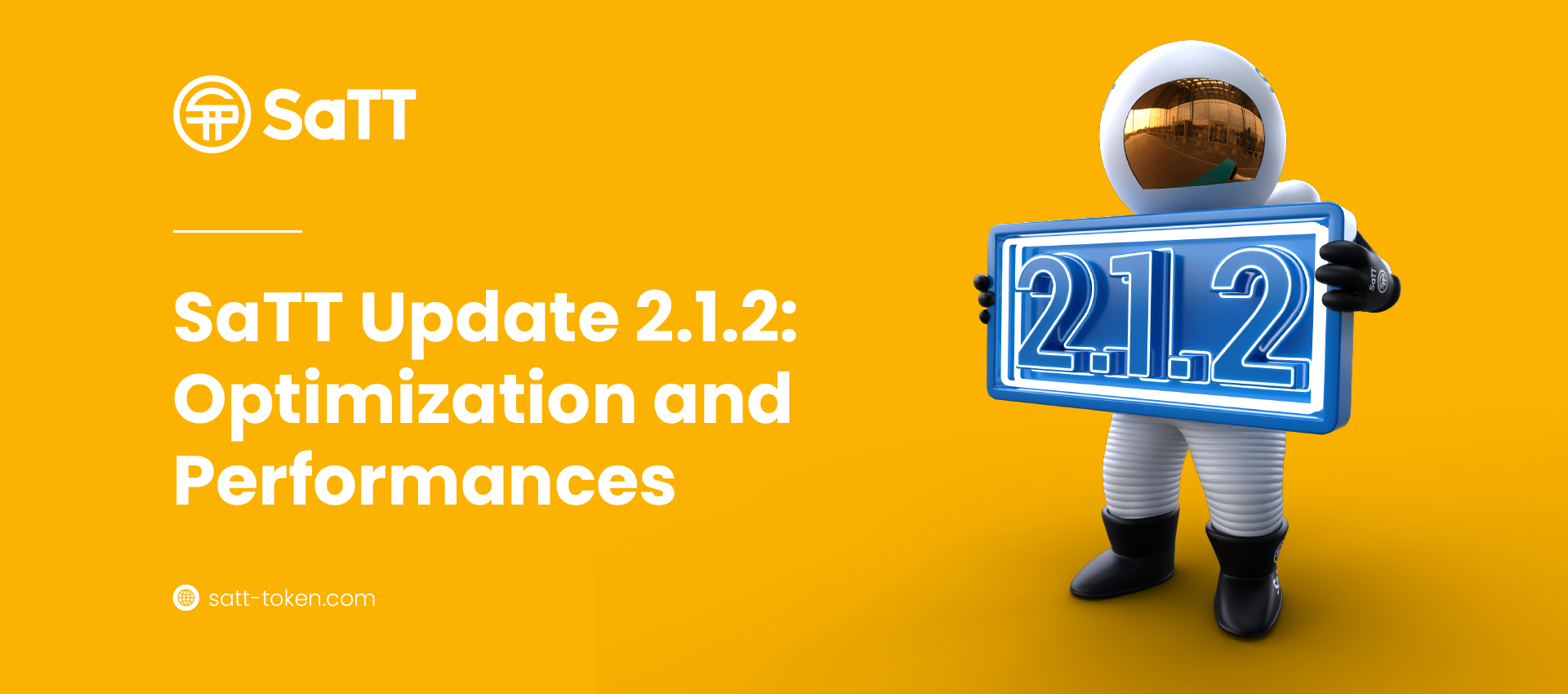 SaTT Update 2.1.2: Optimization and Performances
SaTT platform Update 2.1.2 is an important step forward. Indeed, it includes a lot of improvements regarding performance, optimization, as well as respect for best development practices. It is this update that allows our development team to propel the project into Open Source.
French Article: https://satt-token.com/blog/fr/2022/03/29/satt-update-2-1-2-optimisation-et-performances/
If you want to contribute to open source, earn rewards, information is here: https://satt-token.com/blog/2022/03/17/satt-announces-the-open-source-release-of -its-social-media-monetization-software/
The user experience is also more polished. We want anyone to be able to use the SaTT app. We don't want any user to be left behind because of compatibility issues. That's why we are constantly improving the design with your feedback.
We present these improvements in detail, as well as some new features that will be deployed in the coming weeks.
Backend development
Application of Angular Universal best practices
Refactoring and performance improvements
Share a campaign link with a preview (coming soon)
Update to Angular 12 (coming soon)
Frontend development
Improved adaptive design, the content uses the entire space
Ad Pools Campaigns:

Ability to create a list of missions
Differentiation of mobile and desktop campaigns covers
General improvements to text fields
Possibility to link an account directly from participation
Improved display of Ad Pools

New page: Token Info (coming soon)
Visuals of the new version
This new version, standardized and stabilized, allows us today to have a more precise vision of our medium-long term objectives. Reflection and addition of new features, optimizations, and corrections to the existing features… Accompanied by the public and open-source posting of our DApp on GitHub, this new update will allow the SaTT to take its place in E-marketing.
To contribute to the project and earn rewards, it's here: https://satt-token.com/blog/2022/03/17/satt-announces-the-open-source-release-of -its-social-media-monetization-software/