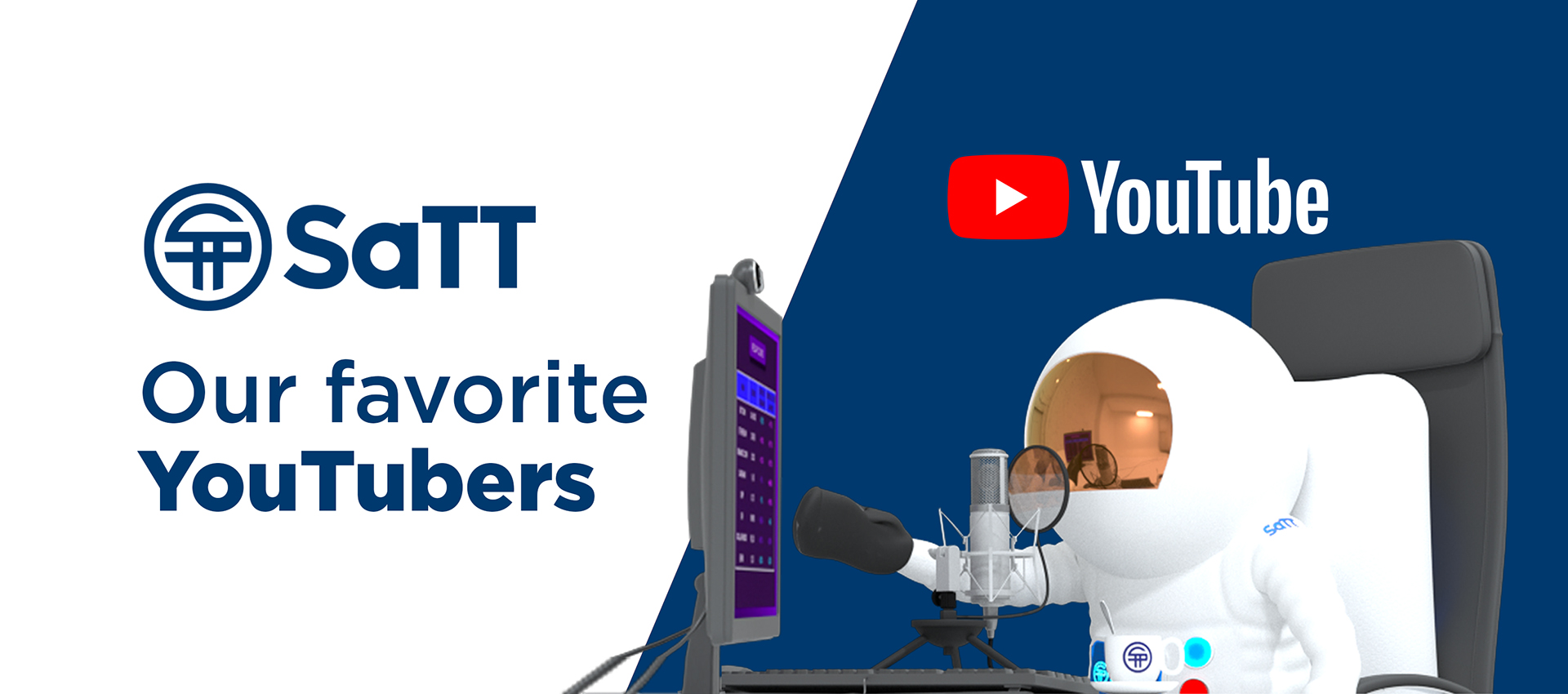 SaTT, Our Favorite YouTubers
SaTT, Our Favorite YouTubers
SaTT, the advertising cryptocurrency, has selected three YouTubers for you. Indeed, YouTubers are one of our main targets. Our smart contracts, Ethereum and Binance Smart Chain, allow you to farm cryptocurrency with your content. Our DApp will open its doors in version 1.0 very soon. For the occasion, the YouTube oracle that we have chosen to start the opening, before Twitter, Facebook, Instagram, and many others, which we will add as and when future updates.
To best inform our French-speaking community on the subject of cryptocurrency, we have selected three YouTubers whom we trust. Check out their videos to teach you more about vocabulary, security, speculation, trading methods, and the technology projects surrounding us.
Altcoin Daily
Crypto News is every day with Altcoin Daily
VoskCoin
Learn more about mining with VoskCoin
Crypto Banter
Discover how institutions are trading crypto with Crypto Banter
At SaTT our ambition has always been to educate our community in the use of cryptocurrency. So we have chosen these YouTubers that we recommend to you. We will share their content with you frequently on our social networks, so follow us!
And you? Who are your favorite YouTubers? Tell us on our networks!