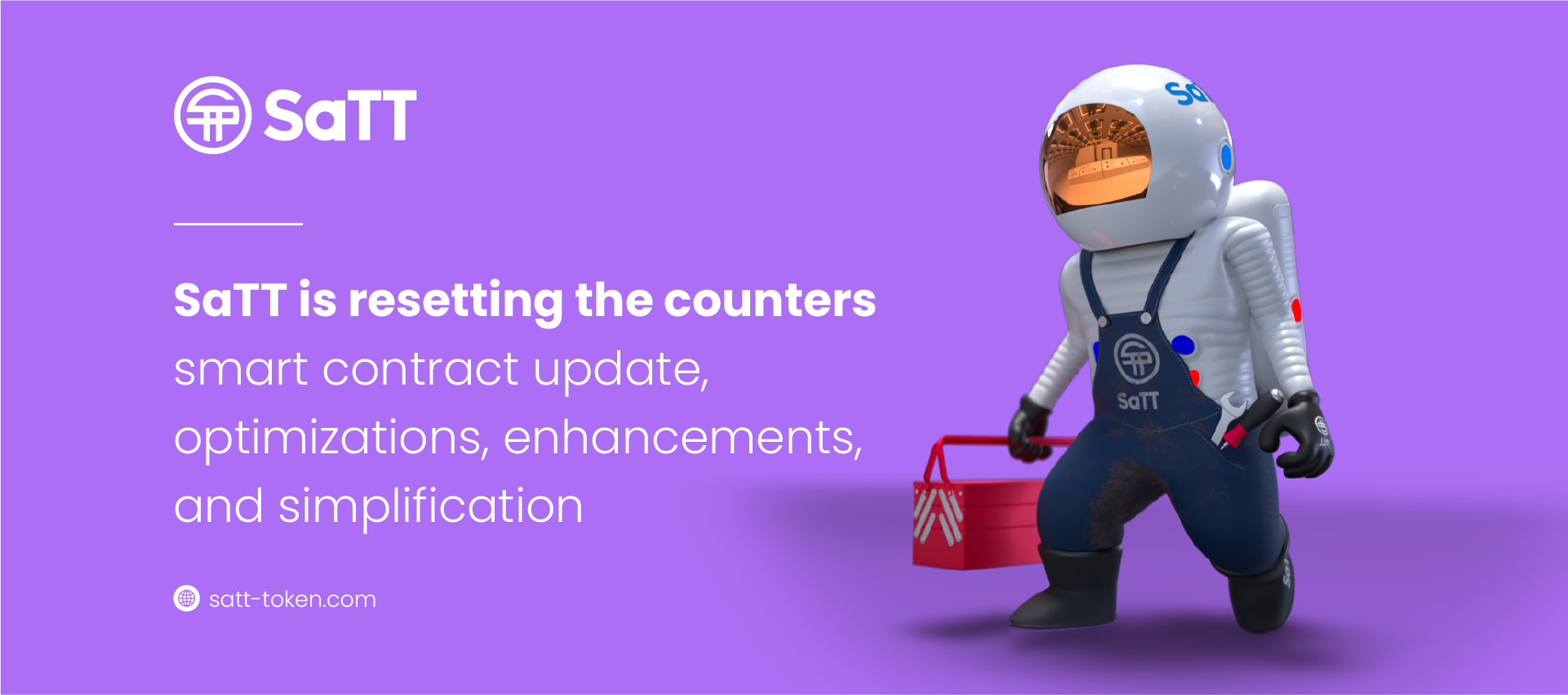 SaTT is resetting the counters: smart contract update, optimizations, enhancements, and simplification
SaTT is taking advantage of the end of 2021 to publish a new update. This new version will facilitate the implementation of future improvements. Open source, oracles management, The Graph …
Here is the list of the latest advances.
Smart contract update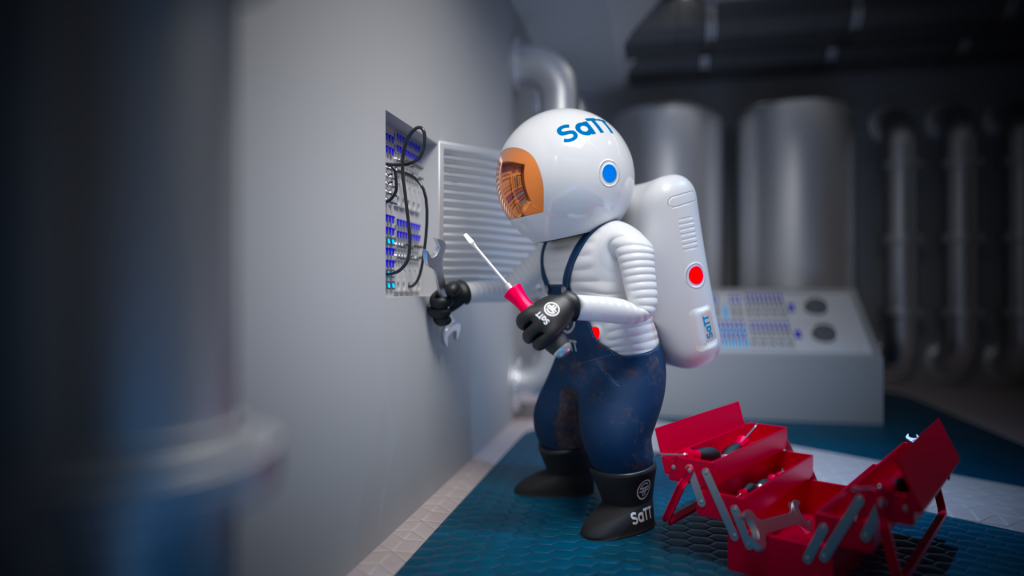 This update fundamentally changes the way the SaTT ecosystem is designed. It will now be possible to add new social networks more quickly and easily without having to reset the current Ad Pools! Click here to learn more.
Enhanced interface: Public Ad Pools and top bar menu
The entire interface has been revamped. The menu has been moved to the top to leave more room for the main content. Compatibility is optimized for all types of screens.
Access to this interface is now public, so you no longer need to log in to view Ad Pool details. However, you will still need to log in to confirm participation.
Advertiser space
Until now, the SaTT team has focused on developing and optimizing the part of the site intended for content creators. Many enhancements are in the works and will be added over time.
The first one concerns Smart Contract, which has been updated to be able to accept or refuse several links on the platform with a single click. Previously, the advertiser could only confirm one link at a time.
Simplex: Now you can buy SaTT with a credit card
We want to make it as easy as possible to use our platform. To make it accessible to a large number of users, not all of whom have experience with cryptocurrency, we have decided to sell SaTT through the platform. Thanks to our partnership with Simplex, you can buy SaTT BEP20 in just a few clicks through the wallet interface. The most popular cryptocurrencies are also available for purchase.
Implementation of The Graph
We will use The Graph to make it faster and easier to access campaign data. This step forward greatly optimizes back-end development. We'll talk more about it in an upcoming article.
The New Ad Pools: Farm with SaTT
Updating the smart contract forces the Ad Pools to be reset. On the occasion of this reset, the team prepared a series of new SaTT Ad Pools.
We start this AdPools new series with a simple, easy to participate, first AdPool.
To earn $SaTT, share our homepage, an article of our blog, or a press article about SaTT.
So go ahead, check the available Ad Pools and try post farming now.