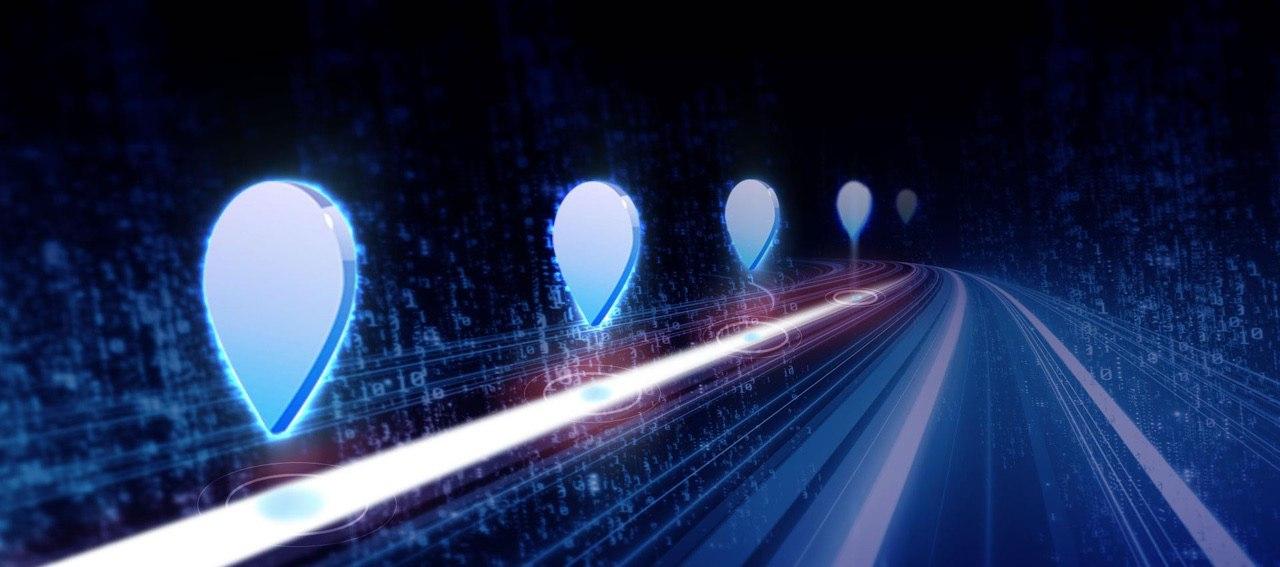 SaTT is en route to being Open Source!
First of all: a very big Thank You to all!
Thanks to YOU, the SaTT community, we now have the means to make SaTT a success – by being the crypto of advertising, the crypto of influencers! 
We will continue to follow our roadmap as explained in our white paper. With our recent ICO success, we can now expect to expand our team of talents, create a durable structure for the project and fulfill our objectives in a well-paced, timely manner.
We have been pleasantly surprised at the huge community interest in the project – some of you going so far as to volunteer to help us think, design and operate SaTT. It is a great pleasure to work with an active community like you to improve the SaTT project.
It has always been clear to us that a blockchain project, decentralized by definition, cannot be constrained by a centralized environment. This is why after much consulting amongst our team, advisors and associates, we have decided that SaTT is ready to be an open source project! 
A project that can benefit from community contributions and exceed our vision and know-how, establishing itself as a universal reference. We therefore offer you today the first draft of our roadmap which aims to switch our wallet and our advertising platform to open source mode (license review in progress) within 6 months to a year. 
The roadmap also includes a timeline for business development challenges, namely bringing together brands, influencers and a community of developers.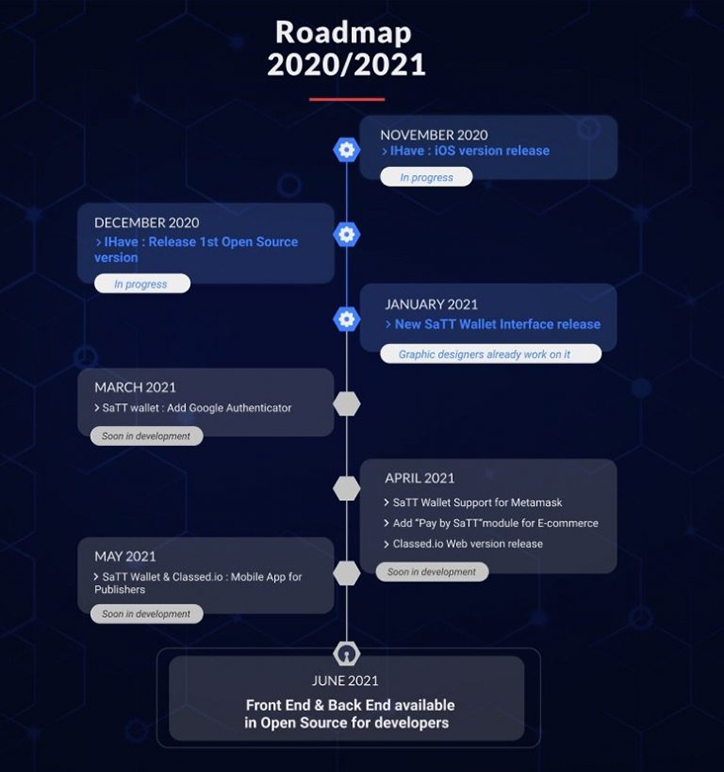 October 2020
SaTTv
SaTTv has been established as a centralized version of SaTT, for use on the platform without paying gas fees, apart from deposits and withdrawals.
The objective is to develop the commercialization of SaTT while waiting for a more stable and cheaper version of ethereum or the choice for a more efficient blockchain.
Lost password insurance
Establishment of a password insurance to cover the losses of crowd sale participants who accidentally forgot their password.
IHave app for iOS 
The Android version is already available, the iOS version has been completed and will be available shortly.
We are already inviting Android users to test the application and give us their feedback so that we can develop a product that best meets users' expectations.
November 2020 
Proof of concept BC Association
Real, large-scale testing campaign on the blockchain niche. The goal is to introduce the practical use case of the SaTT smart contract and platform to an informed public.
December 2020
API "Buy & Sell SaTT" Wallet
Installation of a direct sales system for SaTT on the platform. Two solutions are being considered:
The first consists of the use of an API on the exchange platforms offering SaTT. We would then carry out the buy and sell orders in the backend.

The other solution is to create a liquidity pool like Uniswap, in order to allow users to easily buy and sell SaTT without leaving the platform.
When Moon Challenge
Send SaTT "to The moon" and earn cryptos – fun for moonboys!
Opening of the IHave code 
Very first code to become open-source, that of the IHave Android and iOS application, a turnkey wallet. 
January 2021
Onboarding Influencers to the Wallet
Addition of an influencer registration process which will identify, score and certify their account/s. This task is part of the objective of bringing together the community of opinion leaders around SaTT.
Open Source Oracles Code
Opening of the code of existing oracles (Facebook, Youtube, Twitter and Instagram). 
Oracle Bounty Challenge
Creation and activation of a fund aiming to bring together a community of developers around the challenges of oracle creation. The goal is to be able to quickly provide a directory of oracles that gives access to statistics from a maximum number of platforms. 
Added verification of authorized domains using an API Key
Additional security step: only registered domains will be able to execute API requests thanks to the registration and verification of the domains used and the delivery of a unique key to authenticate their requests. 
February 2021
IHave v1.2
Switching from hosted mode to using a local key. 
UX campaign upgrade
Integration of a new interface for the SaTT wallet in order to facilitate the use of the platform.
March 2021
Opening the Front End code 
Providing the developer community with the front end of the SaTT platform so that they can participate in its development. 
IHave v2.0 
Allow the listing of new cryptos to the wallet to meet user needs. 
Google Authenticator integration
Integration of 2-step authentication into the Wallet with the Google Authenticator app. Once the account is linked to the application, it generates a security token requested at connection. This token is regenerated every 30 seconds, thus  strengthening the security of the account considerably. 
Store App V2
Our Store App application from the iFrame Apps suite ievolves to be more intuitive and easy to use. 
April 2021
Wallet API V2
Integration of onboarding the new interface, a new means of authentication and account security… then opening the code to the community of developers! 
Integration of MetaMask connect
Added connection to Wallet with MetaMask extension. 
Classed.io V1
Site allowing the ranking of influencers according to their area of ​​influence and their level of fame. Currently the site ranks users of our Facebook applications. In the long term, it should be able to suggest relevant influencers to a brand in order to promote their products and services. 
Influencers application 
Creation of an application dedicated to influencers to manage their campaigns, their content creations and their ranking classed.io 
May 2021
3Xchange liquidity pool 
Implementation of a Uniswap-type system on our decentralized exchange.
PayBySaTT Modules  
Creation of PayBySaTT modules for e-commerce CMS Magento, PrestaShop, WordPress and Store App, in order to integrate payment by SaTT into online stores. 
June 2021
Open source backend
Opening of the Wallet and Campaign's back-end code. 
 And finally,  
SaTT en route to Open Source mode, SaTT to the Moon! 
Still have more questions? Please reach out to our English Telegram group!