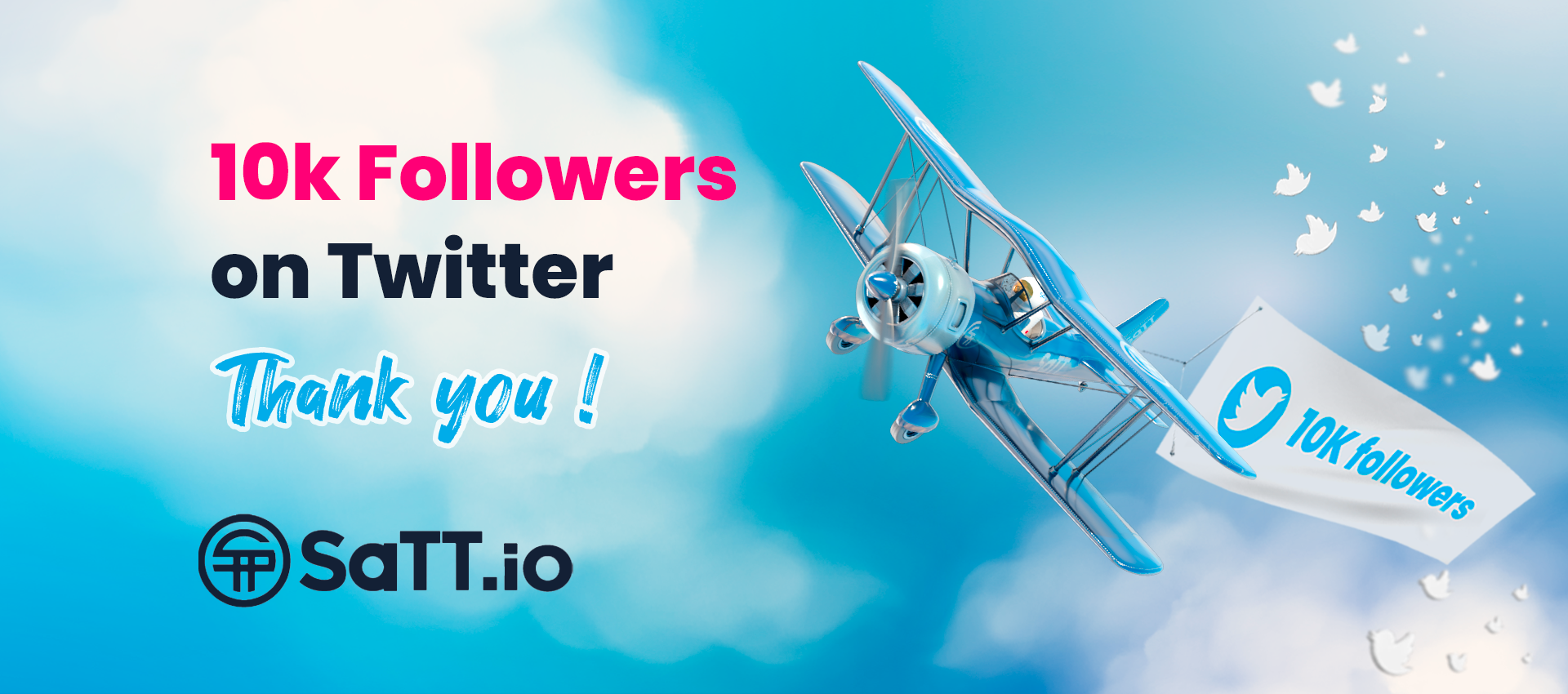 10k followers reached on Twitter: Thank you
‍
Twitter has become one of the most popular social media platforms in recent years. With more than 313 million monthly active users, it's safe to say that Twitter is here to stay. Whether you're a small or a big crypto project who wants to grow their audience, there are many benefits of following and contributing to Twitter. We know that staying up-to-date with all the latest news and trends can be challenging, especially when you have so many other things going on in your startup. However, by following us on Twitter, you can easily keep tabs on the latest trends about SaTT and the future of the Post2Earn revolution.
With your trust, we've reached 10 000 followers on Twitter

Since we started posting on Twitter back in 2018, we have grown to over 10 000 followers on Twitter yesterday. That's 10 000 people we're able to connect with everyday by sharing the latest news about the Post2Earn revolution, the trending crypto topics, and hottest SaTT stories. We would like to thank everyone who believed in the project and helped us reach this goal.
Here are some insights about how we played the game along for the last month:

By following us, you'll be able to stay up-to-date with all the latest happenings in the crypto world. We use Twitter to engage in discussions about Post2earn and SocialFi, so you'll be able to interact with us by liking and commenting on our tweets.
Our other social media channels are evolving too

As time goes on, we're also evolving our other social media channels. We have a Facebook page with over 10 500 likes, a LinkedIn business page with over 1845 followers, a Telegram channel with 3 737 members, an Instagram page with over 500 followers and a YouTube channel with over 690 subscribers. We also have a GitHub account that's still growing, which currently has less than 100 followers. But we want to make our social media presence even more engaging and interactive than it already is. With our Facebook and Instagram pages, we've already started to share stories to engage our followers and get them involved. Here are some Facebook Insights that showcase the improvements of our social media strategy: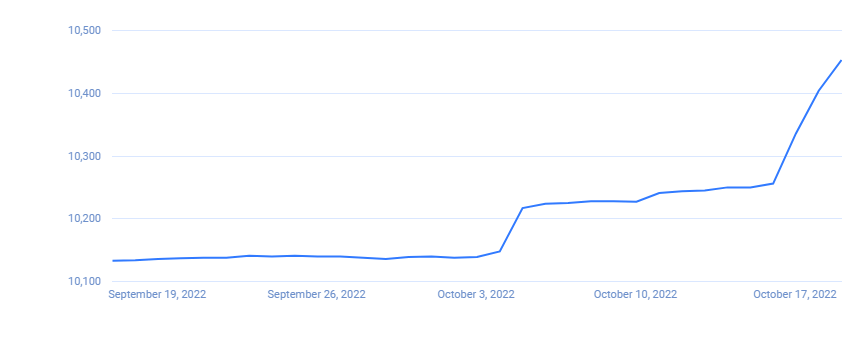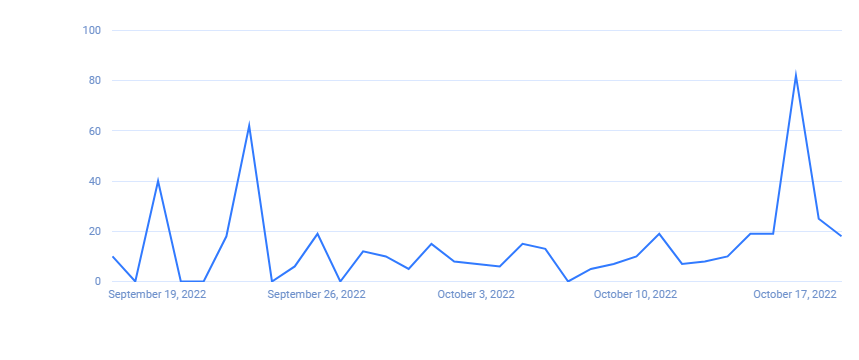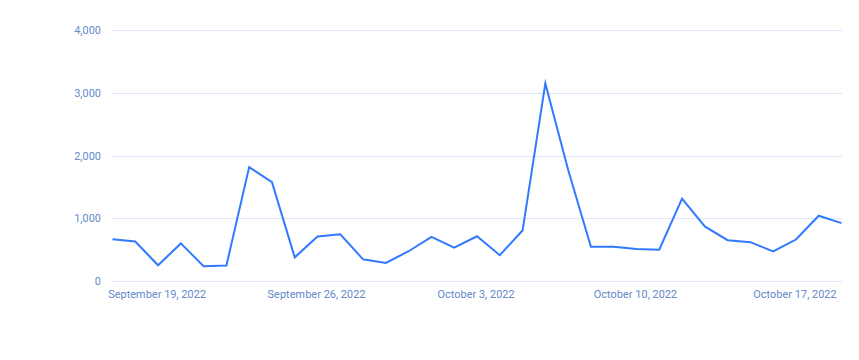 We started using social media analytics tools to measure performance

One way that we like to measure the performance of our social media channels is by using social media analytics tools. By knowing how many followers we have on each account and how often people are engaging with our posts, we can make better decisions on what to post in the future. For example, we know that we have the most engagement on Twitter, so we use it to drive more traffic to our website. In addition to social media analytics tools, we also use a social media planning tool. This allows us to plan out our social media posts for the entire month and schedule them in advance.
We subscribed to a new social media planning tool

We decided that it's time for us to use a new social media planning tool to help us stay organized and on top of our posts. That's why we decided to subscribe to MeetEdgar, which is a social media management platform. With this tool, we can easily schedule and manage all of our social media accounts in one place. We can also track the performance of each post and see which ones are receiving the most engagement. By using Meetedgar, we're able to post multiple times per day, which helps us reach even more people. We can also use it to discover trending hashtags and see what people are talking about online.
Conclusion
As you can see, there are many reasons why you should follow us on Twitter. Our posts are engaging, informative, and will help you stay up-to-date with everything that's happening in the SocialFi and the Post2Earn revolution. We hope that you'll consider following us on Twitter and other social media channels: Facebook, Instagram, LinkedIn & Telegram.