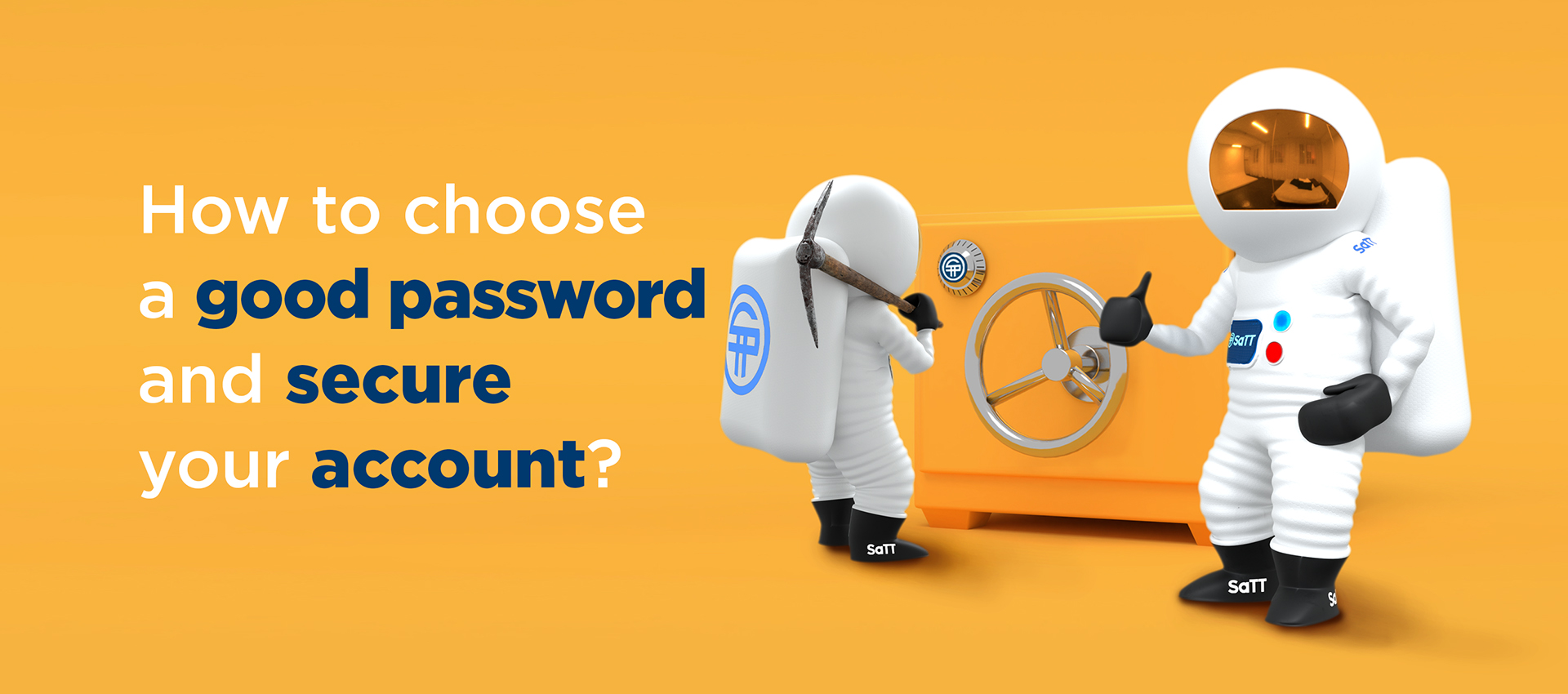 How to choose a password and secure your account?
French Version: https://satt-token.com/blog/fr/2021/08/05/comment-bien-choisir-un-mot-de-passe-et-securiser-son-compte/
Like any technological field, the world of cryptocurrency is highly coveted by hackers, fraudsters and scammers of all kinds. In decentralization, you are the bank. Only you have your keys, passwords, private keys, etc. You will have to be careful and trust only yourself if you want to keep your funds. There is no insurance, no turning back when you make a mistake.
How to keep my password in a safe place?
What risks of piracy can I suffer?
How do I choose my password correctly?
We answer all your questions about passwords.
Why keep your transaction password safe?
For most blockchain wallets the transaction password is not stored, in any place you are the only holder!
This is why it is important to store it in a safe place, to which only you know the access!
This password is often neither renewable nor retrievable.
How to keep my password in a safe place?
Warning: At first, we do not recommend using a Dashlane type password manager, those present on your browsers or your smartphones. Indeed, there is a risk of overwriting your transaction password, because managers are not used to managing multiple passwords for a single site, which is possible in DApps.
The best solution is: in your memory, in your cerebral cortex. 🧠 This solution has a negative point, if you forget it, you will never find it again. With more than ten characters, upper case, lower case, numbers and special characters, it is best to use a mnemonic to remember and construct it (Example: "_IL0$tmYP4s$w0rd_").
For cryptography enthusiasts, you can build yourself an encrypted space with a highly secure key. You will be able to place in this space whatever you want to protect. Some tutorials are available on the internet.
If you have a long-term view, you can always burn your password into metal and bury it somewhere.
What risks of piracy can I suffer?
If you've followed our advice, there is only one way to hack your account: steal the keystore.json, and do a bruteforce password attack.
A bruteforce attack involves trying all possible combinations in the shortest possible time. How to resist it? Choose a strong password!
How to choose the right transaction password?
To avoid a "bruteforce" attack, there is only one solution!
The longer your transaction password is and contains different types of characters, the more difficult your wallet will be to hack, or even tamper with.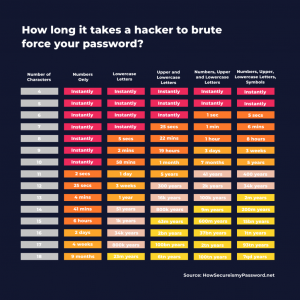 Construction of a highly secure transaction password:
→ 8 to 18 characters,
→ Include numbers,
→ upper and lower case letters,
→ special characters,
→ Do not include your username.
Here are some examples:
u.9aQ9Bq5> v4.H! W
i% 2 + N_hH5mD67} Ex
g / s8) 4W3D9mX. ~ Qa
8@PU.7h [Hvcb & E65
-Fa8Y / 6A4P9? Wj * z
If you don't have d 'ideas, we invite you to search "Password Generator" on Google. You will find your happiness.
From now on, you should understand:
→ the importance of creating a secure password
→ the importance of keeping a password safe