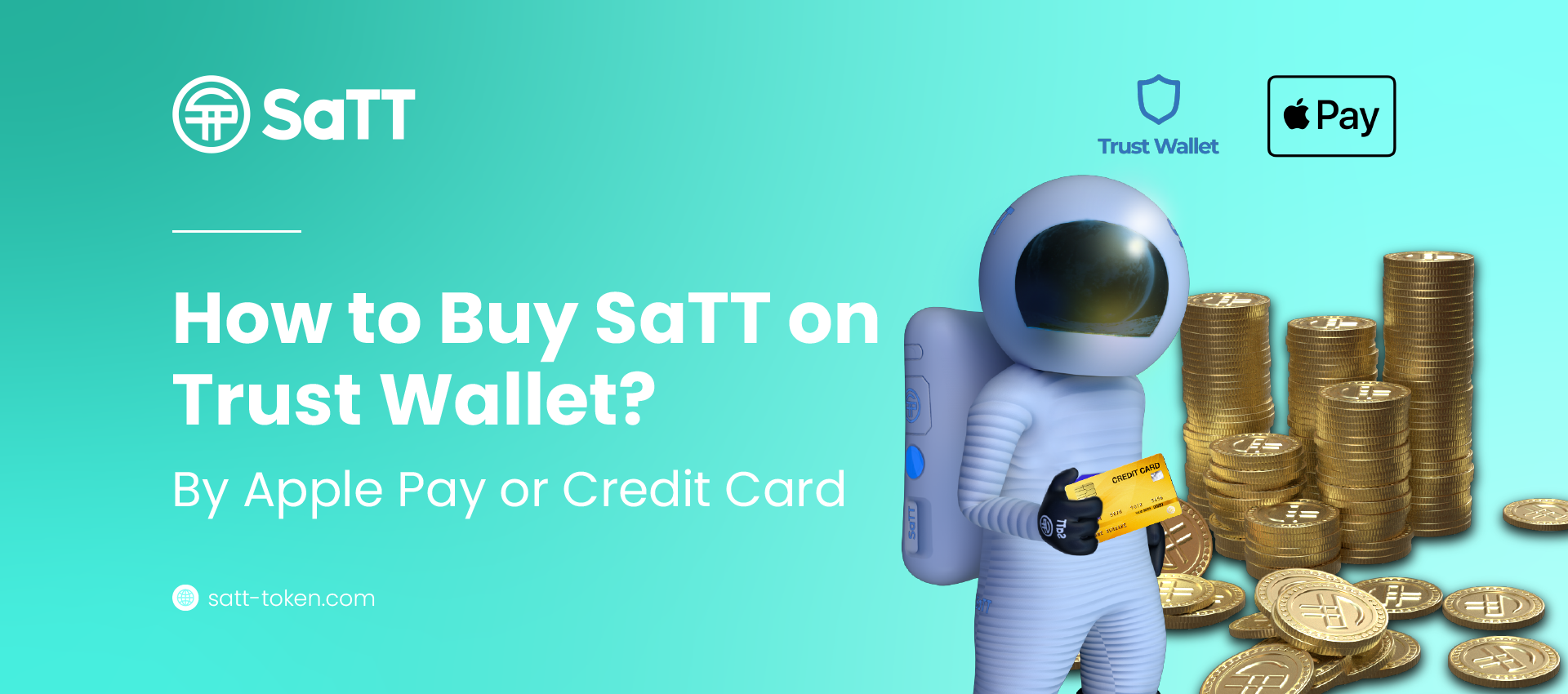 How to buy SaTT with Apple Pay or a Credit Card on Trust Wallet?
You've heard about SaTT the currency of influencers and you want to join the adventure, but you've never bought cryptocurrencies? No problem, we will explain to you how to make a purchase directly from Trust Wallet thanks to Simplex.
First of all, to be able to buy SaTT on Trust Wallet, you will need a wallet on … Trust Wallet of course! Don't worry, it's only a few steps. If you already have a wallet on Trust Wallet, go directly to step 7.
Create your Trust Wallet
Download the Trust Wallet application according to your platform.
Create a new wallet
Accept the Terms and Conditions of Use
Trust Wallet will give you a series of 12 words. Please write these down in the order shown on a piece of paper and keep it! (Note: loss of these words will result in the loss of all your funds in case of problems)
Put the 12 words back in the correct order to continue.
Congratulations! Your wallet is now ready to receive SaTT.
Buy your SaTTs by blue card or Apple Pay
Click on "Buy" on the home page
Type "SaTT" in the search bar
Select "BEP20" to buy SaTT on the Binance blockchain.
Enter the dollar amount you want to buy (at least $50).
Click the "Next" button.
Enter your payment information.
Click the "Next" button.
Wait for your SaTT to arrive.
Congratulations, you are now a proud member of the SaTT advertising revolution!