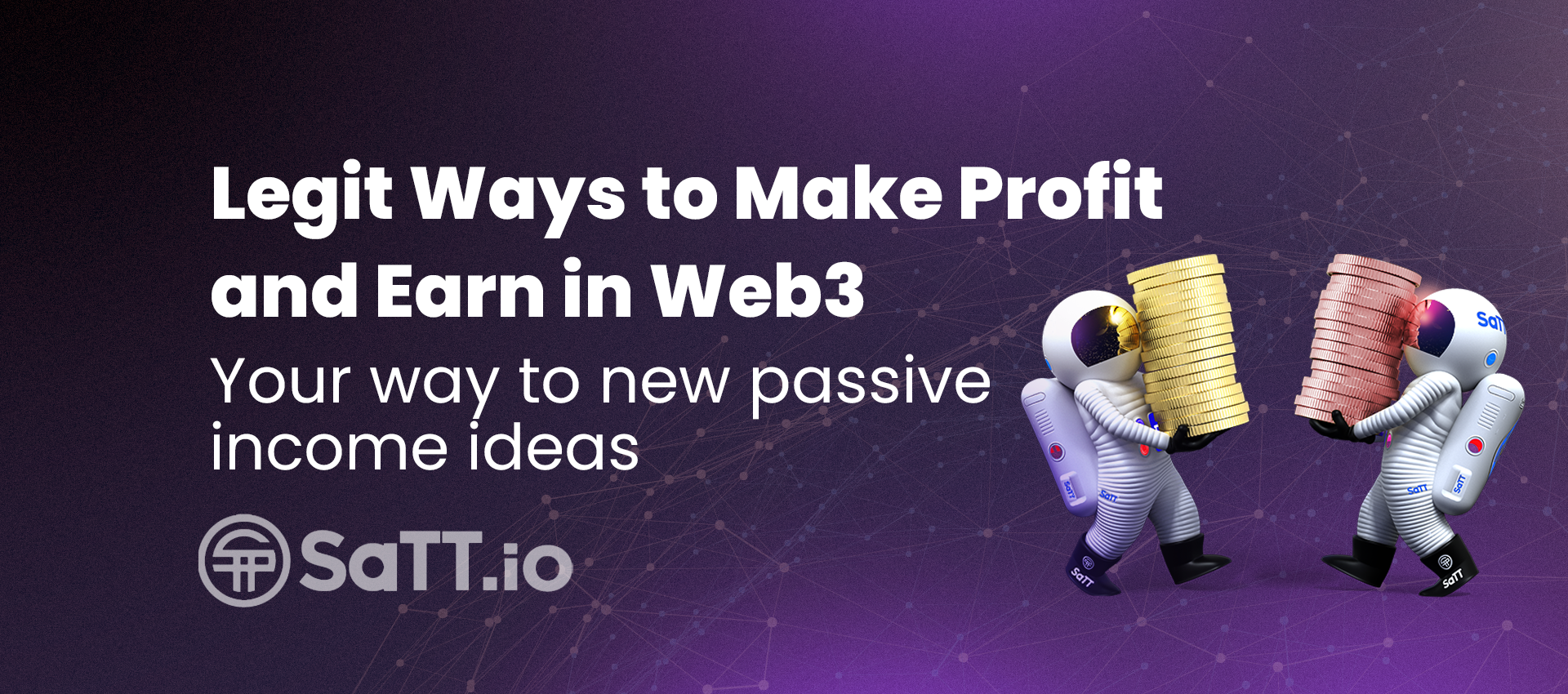 Legit Ways to Make Profit and Earn in Web3
Passive income can be amazing since it allows you to earn money without putting in a constant amount of work. Web3 has made this possible. You can earn in Web3 and make a decent income that can benefit you in the long run.
For starters, you can farm money on social media using Web3 and SaTT. SaTT is an advertising token available for sale on PancakeSwap. This token allows you to earn based on your tweets, posts, or videos.
But, before that, what is Web3, and how exactly can you earn in Web3? Keep reading to find out more about the legit ways to make profit with Web3.
What Exactly is Web3?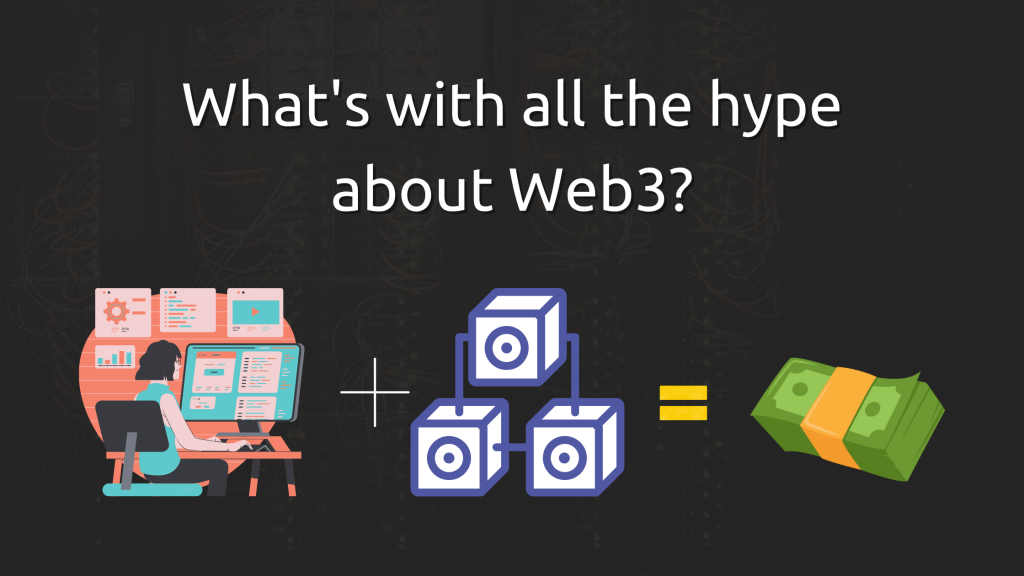 Web3 is a decentralized web that includes the internet. It also extends it with peer-to-peer protocols. It is a network of networks that make up the internet. Web3 is not only an idea. It is a set of protocols to provide decentralized solutions for all kinds of problems. You can even earn money in Web3. Passive income Web3 is achievable, provided that you put your mind to it.
These protocols are designed to create a secure way for people to share information. You don't have to rely on centralized servers or services, either. It can be difficult to understand Web3 because it's so different from what we're used to. But it has the potential to change everything about how we use the internet.
Web3 is a term that has been used to describe many different things. But most people agree that it's a reference to a future of a decentralized internet. Web3 is not only about decentralizing web services like social media. But even better, you can earn in Web3. It's also about decentralizing data without relying on centralized APIs.
Passive Income Ideas: Earn in Web3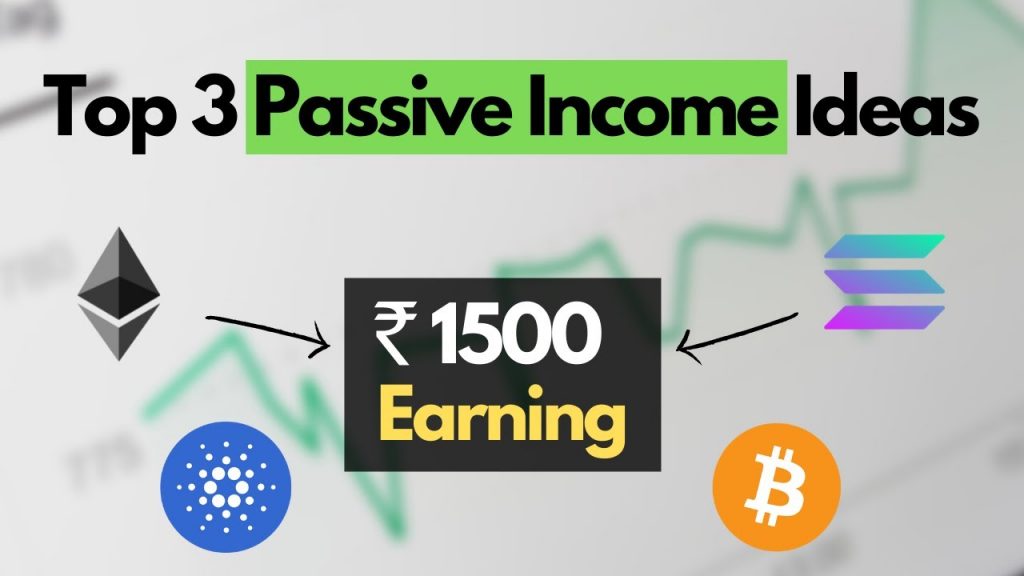 Passive income is the holy grail of making money. It's the idea that you can make a fortune without having to work for it. It's a tempting idea and one that many people are trying to achieve. The primary issue is that most people simply don't want to learn how to start their personal stream of passive income.
In the article ahead, I will share with you some ideas on how you can create your own passive income stream and be able to earn in Web3.
The internet is a powerful tool for generating passive income. Web3 is an emerging technology that has the power to disrupt the existing internet. Web3 is a 3rd generation of the internet, and it will enable new ways to interact with data in a decentralized manner without any intermediaries.
The internet has created countless opportunities for entrepreneurs to start their own businesses. It has brought to light the essence of passive income Web3. In this way, if you are looking for passive income ideas and earn money too, here are some of the most legit ways to make profit with Web3:
Play to Earn Games
With Web3, you can launch your own games. These games will reward players with your custom token. These tokens can then be exchanged for actual money if they meet any intrinsic value.
As of right now, there are various games, such as Axie Infinity, that allow users to play games and be able to win tokens and or different collectibles when they win a match. In this way, you can earn in Web3 through Play to Earn games.
Post to Earn
Do you know that you can make money by posting on social media? With SaTT, you can get rewarded in Crypto for spreading a word and sharing what you love. All you have to do is to post a message on your favorite social media platform: Twitter, Facebook, LinkedIn, TikTok, Instagram and more. What are you waiting to join the Post2Ean revolution? Become part of the SocialFi journey and start farming your social media!
Creating NFTs or Launching Your Own Crypto Coin
You can create your very own ecosystem in Web3 without an added level of hassle. But you will still need to put in the work so that people know more about your ideation and are intrigued by it. Your NFTs can gain considerable value if they are appealing or allow for an exclusive community to be created.
Selling Data
If you're looking to indulge in passive income Web3, a resourceful idea may be to use your own data to your advantage. Although most companies tend to exploit your data for free, Web3 provides you the ability to be the master of your own data.
In this way, you can sell your own data to companies and make use of the art of passive income Web3.
How to Make Money with Web3?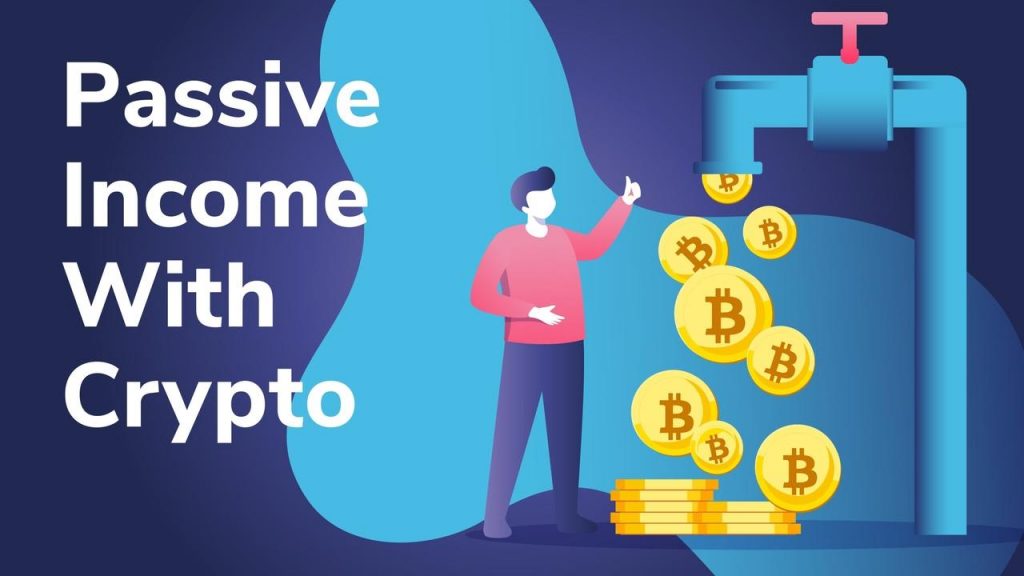 Web3 is a platform for monetizing digital content. It uses a cryptocurrency called the Basic Attention Token (BAT) as its currency. Web3 is one of the easiest ways to make money online. All you need to do is upload your content and get paid in the form of different tokens. You can also sell your own tokens if you have any or buy them from exchanges like Binance or Coinbase.
Web3 also allowed users the ability to decide how they spend their time online through a decentralized advertising system. This system rewards users with tokens for their attention while protecting privacy.
Nowadays, many people are turning to cryptocurrencies to make money and get ahead. With web3, you can monetize your content through different channels. You can use blockchain-based platforms like Brave to monetize your content for free. You can also use a cryptocurrency called Basic Attention Token (BAT), which is backed by the attention economy.
Can You Make Money by Integrating Social Media with Web3?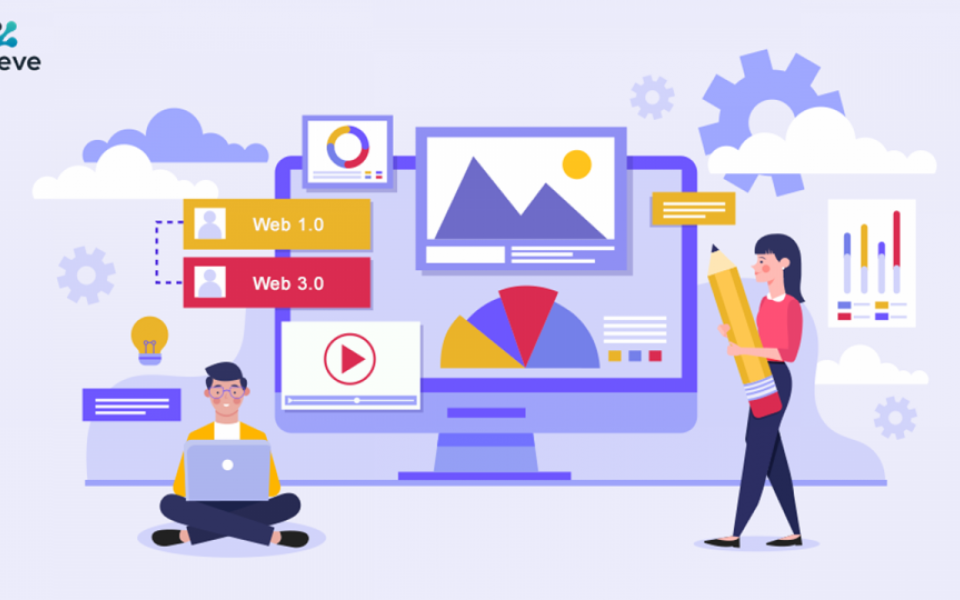 Social media and web3 are two of the most important platforms in the world today. The integration of these two platforms has a lot of benefits for both parties, but it also brings about some difficulties.
The integration of social media and Web3 has been a hot topic for the last few years. The problem with this integration is that it is not always clear how to monetize it.
Integrating social media with Web3 is one of the most legit ways to make profit with Web3.
There are many benefits to integrating social media with Web3, but there are also challenges involved. One of the benefits is that you can create a community on your website that can be used as a source for content ideas. Another benefit is that you can use your website to generate leads for other products and services.
Conclusion
Web3 is a decentralized web that will provide many benefits for the future. It is the next generation of the internet and will be more secure and free from censorship. In this way, it has made the entire process of earning passive income easier than it has ever been.
With that being stated, being able to earn in Web3 is accessible to people regardless of what gadget they use, be it a phone or a laptop. You can also earn in Web3 if you use the opportunity right. Start farming your social media today and reap the rewards in this digital age using SaTT.