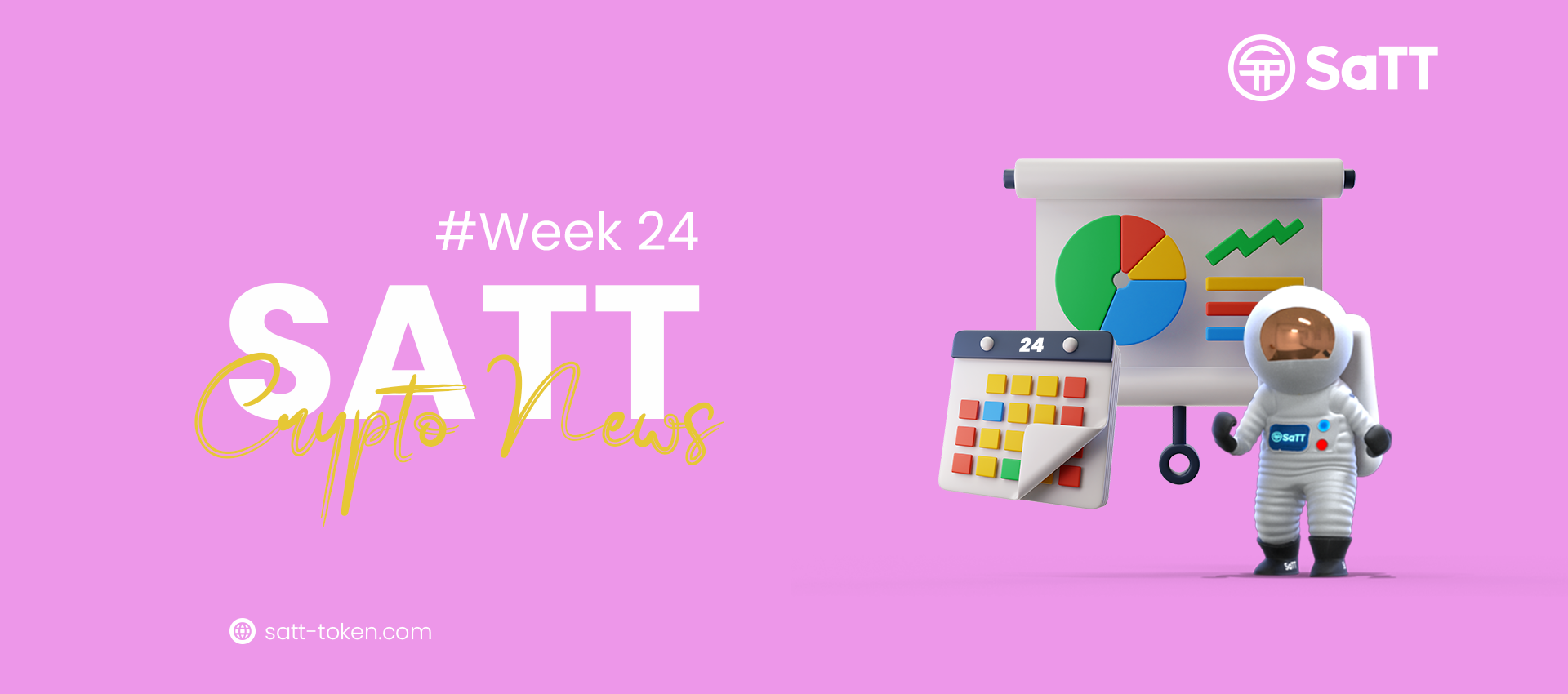 Crypto News Week #24 – BNB : Under the SEC Microscope!
BNB under SEC's radar, Jack Dorsey's Web5, ETH oversold, Mastercard dives deep into NFT, SaTT integrates new payment methods: These and more in this week's Crypto News.
Top Crypto News Headlines Of The Week
Binance's BNB is under SEC's regulatory radar as they investigate the procedures leading to its ICO. Watch out for Crypto New
We are not even done with Web3.0, here we are talking about Web5.0. Jack Dorsey is reportedly building 'Web5' powered by Bitcoin.
More pain looms as the Ethereum price enters the 'oversold' zone for the first time since November 2018.
Top Stories Of The Week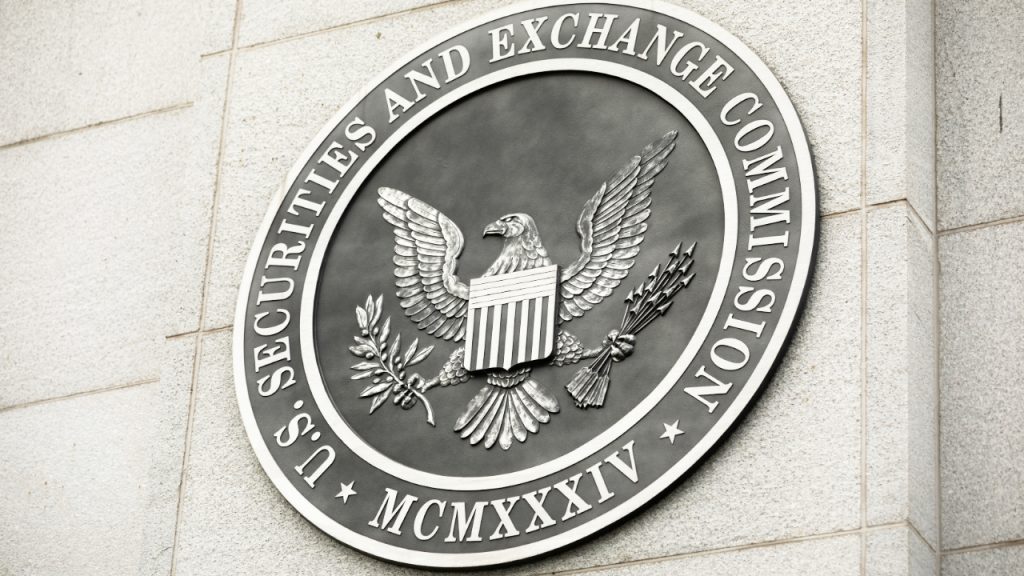 SEC created ripples on a crypto news networ with thisa aonnon the card Securities and Exchange Commission (SEC) is looking into whether Binance's BNB coin constituted security when it was sold in 2017.
The SEC has opened an investigation into the BNB coin, according to Bloomberg. The US Securities and Exchange Commission is investigating whether the sale of the exchange's BNB token during a 2017 initial coin offering constituted an unregistered sale of securities.
Gary Gensler, the chairman of the Securities and Exchange Commission, has expressed concern that platforms may be hosting tokens that could be classified as securities, but his comments have focused more on holding exchanges accountable for hosting unregistered securities than going after projects themselves, as previous SEC regimes did during the ICO boom.
In recent months, a number of US regulators have scrutinized Binance.
The SEC is also apparently looking into Binance.US, the exchange's US subsidiary. This becomes it a s see if it is properly distinguished from its worldwide version. The Internal Revenue Service and the Department of Justice are investigating Binance to learn more about its operations, and the Commodity Futures Trading Commission (CFTC) is investigating whether Binance allows US residents to trade on its platform.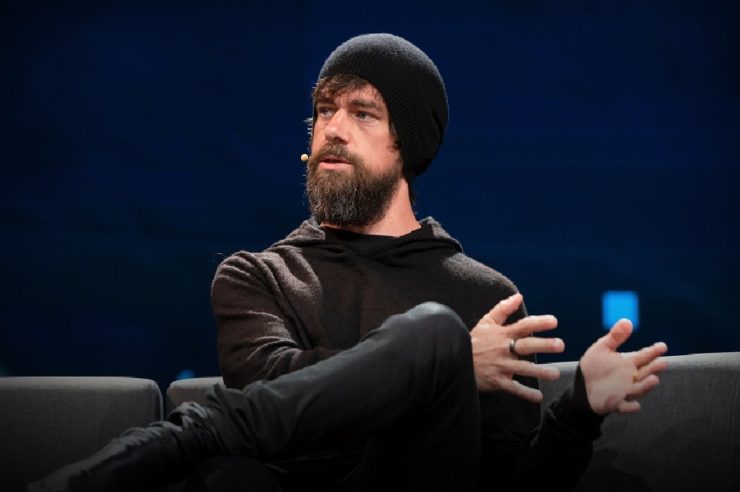 TBD, a Block subsidiary, has unveiled intentions to create a new decentralized web built on Bitcoin (BTC), confirming founder Jack Dorsey's confidence that the world's largest blockchain network will play a significant part in the internet's growth.
Since stepping down as CEO of Twitter in November 2021, Dorsey has explored a number of Bitcoin-related projects. According to crypto news sources, the most recent of which is named "Web5".
Web5 is envisioned as an identity-based system that only uses one blockchain: Bitcoin. Whereas Web3 uses blockchain technology and tokenization to decentralize the internet, Web5 is envisioned as an identity-based system that only uses one blockchain: Bitcoin. In a series of tweets, Twitter user Namcios deconstructed the Web5 idea, describing how multiple software components work together to improve the user's experience and allow decentralized identity management.
What is Web 5?
According to Namcios, Web5 utilizes ION, which they describe as an "open, public and permissionless DID network that runs atop the Bitcoin blockchain."
DIDs are decentralized identifiers that enable "verifiable, decentralized digital identity," according to the Web3 Foundation.
According to TBD's prototype documentation, Web5 is essentially a decentralized web platform, or DWP, that allows developers to construct decentralized web apps using DIDs and decentralized nodes. Web5 will also contain a monetary network based on Bitcoin, echoing Dorsey's prediction that the digital asset would one day become the internet's native currency.
This Week's Market Sentiment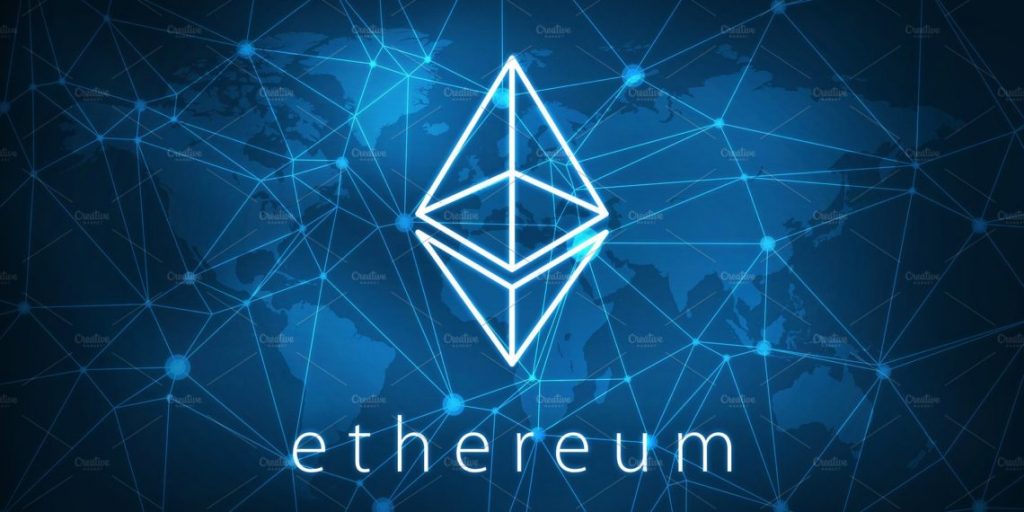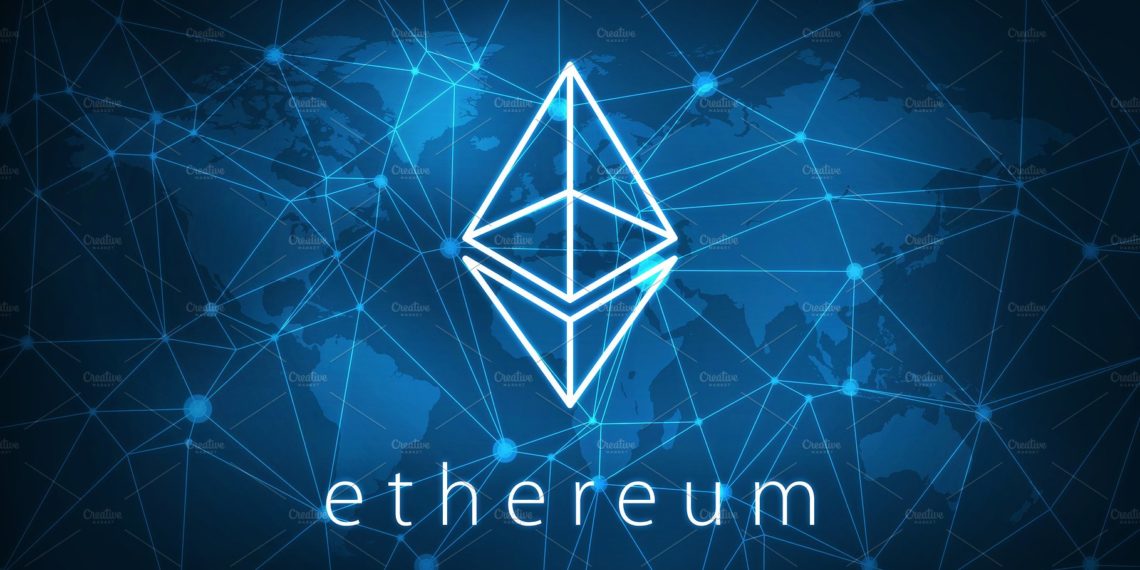 According to its weekly relative strength index, Ethereum's native cryptocurrency Ether (ETH) reached "oversold" territory on June 12 for the first time since November 2018. (RSI).
When the RSI indicator falls below 30, traditional analysts consider an item to be oversold. They also perceive the decline as an opportunity to "buy the dip," believing that an oversold signal will suggest a trend reversal. The previous oversold rating for Ether emerged in the week ending Nov. 12, 2018, and was followed by a 400 percent price rebound. While previous performance is no guarantee of future results, the recent RSI dip below 30 suggests Ether might have a similar—if not identical—upside retracement in the future.
Let's say ETH records an oversold rebound. The immediate objective for the ETH/USD pair would then be to recapture its 200-week exponential moving average (200-week EMA; the blue wave) as support at $1,620. If it does, bulls may target the 50-week EMA (the red wave) over $2,700, which is about 100 percent higher than today's price.
Ethereum's Downward Trend to Continue
If not, Ether's downturn might resume, with $1,120 being the next objective, which coincides with the token's 0.782 Fib line.
A flurry of adverse headwinds, ranging from continuously increasing inflation to a traditional technical signal with a downward tilt, appear to be opposing the RSI-based positive forecast.
In particular, Ether's price has dropped by more than 20% in the previous six days, with most of the losses occurring after June 10, when the US Labor Department revealed that May inflation hit 8.6%, the highest level since December 1981.
Investors are worried that a stronger consumer price index (CPI) may push the Federal Reserve to raise interest rates more aggressively while shrinking its $9 trillion balance sheet. Stocks, Bitcoin (BTC), and Ethereum (ETH) all suffered as a result of this reduced interest for risky assets.
Mainstream Adoption Of The Week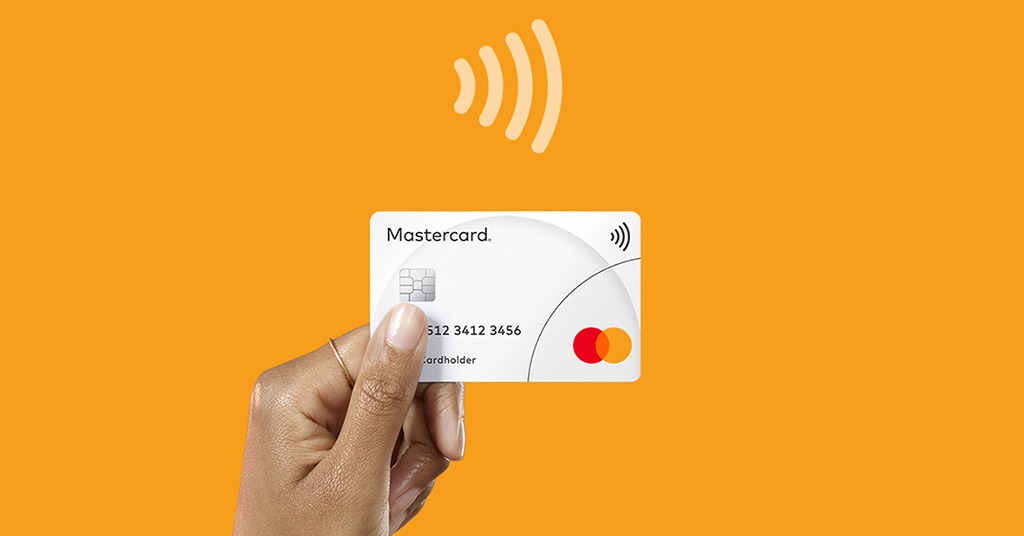 Mastercard has revealed intentions to utilize card payments to expand access to the non-fungible token (NFT) market. Raj Dhamodharan, an executive vice president of the firm, claimed it has worked with Immutable X, Candy Digital, The Sandbox, Mintable, Spring, Nifty Gateway, and MoonPay to facilitate NFT commerce in a blog post published on June 9.
"We're working with these companies to allow people to use their Mastercard cards for NFTs purchases, whether that's on one of these companies' marketplaces or using their crypto services," he said.
Currently, getting an NFT from a marketplace like OpenSea entails funding a crypto wallet and paying in a token like ETH or SOL. However, this is beginning to change.
Coinbase and Mastercard Collaboration
Coinbase and Mastercard have already collaborated to allow cash payments on Mastercard's newly established NFT platform. After purchasing a CryptoPunk late last year, Visa is also keeping a close eye on the NFT industry. Since January, MoonPay has also provided an NFT payment solution to its partners.
According to Dhamodharan's blog post, a recent Mastercard poll of more than 35,000 consumers in 40 countries indicated that 45 percent of respondents had purchased or were considering purchasing an NFT, and almost half desired additional payment option flexibility.
"Overall, these integrations are designed to make crypto more accessible and help the NFT ecosystem keep growing, innovating, and bringing in more fans," he said.
Exclusive From SaTT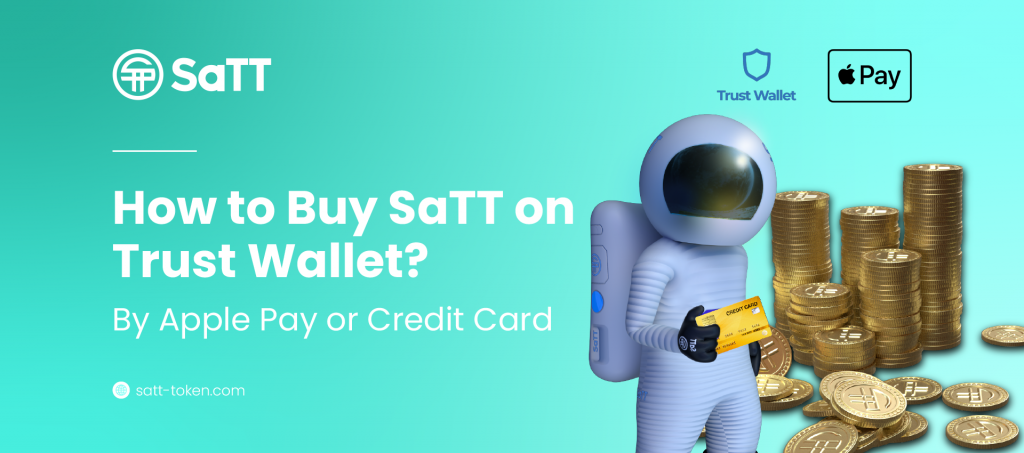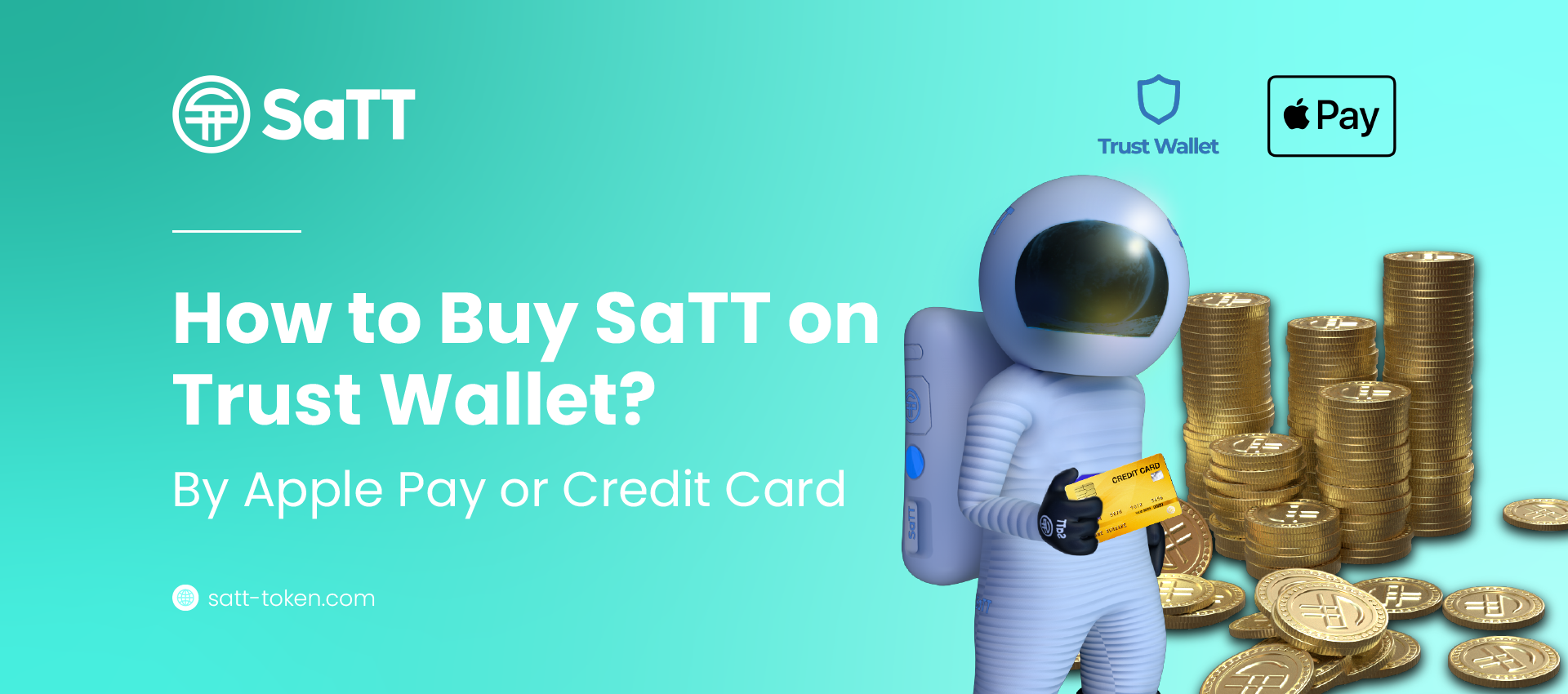 Chances are that you must have heard of SaTT, the influencer currency. Probably want to get involved, but you've never purchased a cryptocurrency before? No problem; we'll show you how to use Simplex to make a purchase from Trust Wallet.
First and foremost, in order to purchase SaTT on Trust Wallet, you must have a Trust Wallet. It's only a few steps, so don't be concerned. If you already have a Trust Wallet wallet, skip to step 7.
Few steps to take:
Create your Trust Wallet
Download the Trust Wallet application according to your platform: Android or iOS.
Create a new wallet
Accept the Terms and Conditions of Use
Trust Wallet will give you a series of 12 words. Please write these down in the order shown on a piece of paper and keep it! (Note: loss of these words will result in the loss of all your funds in case of problems)
Put the 12 words back in the correct order to continue.
Congratulations! Your wallet is now ready to receive SaTT.
Buy your SaTTs by blue card or Apple Pay
Click on "Buy" on the home page
Type "SaTT" in the search bar 
Select "BEP20" to buy SaTT on the Binance blockchain.
Enter the dollar amount you want to buy (at least $50).
Click the "Next" button.
Enter your payment information.
Click the "Next" button.
Wait for your SaTT to arrive.
For a video demonstration of the above steps, kindly check this link
This Week's Crypto Meme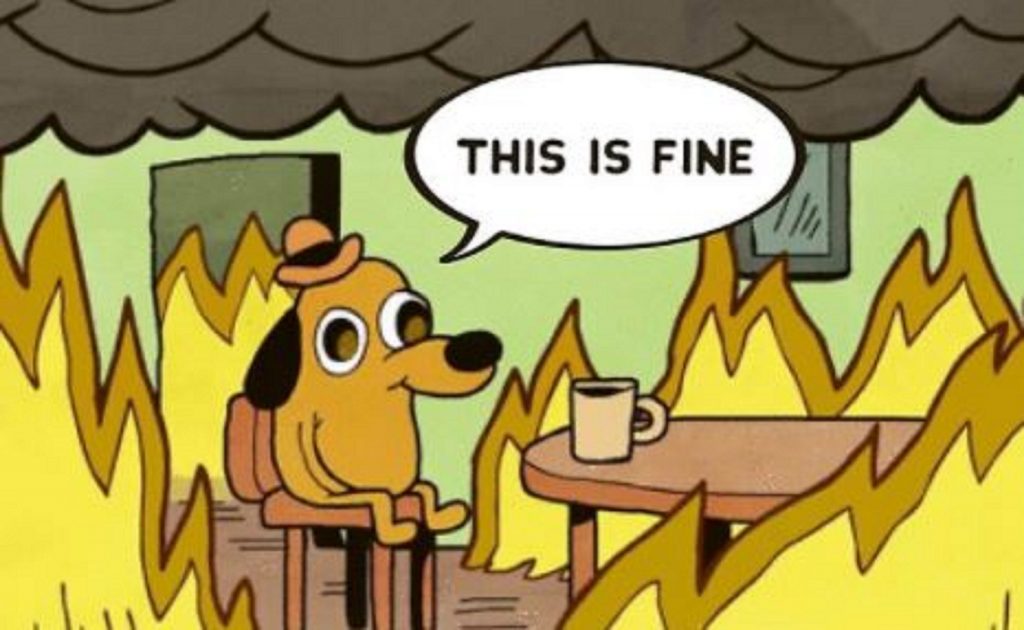 We hope you enjoyed this week's edition of crypto news. For a peek at our previous edition of crypto news & blockchain news, click here.