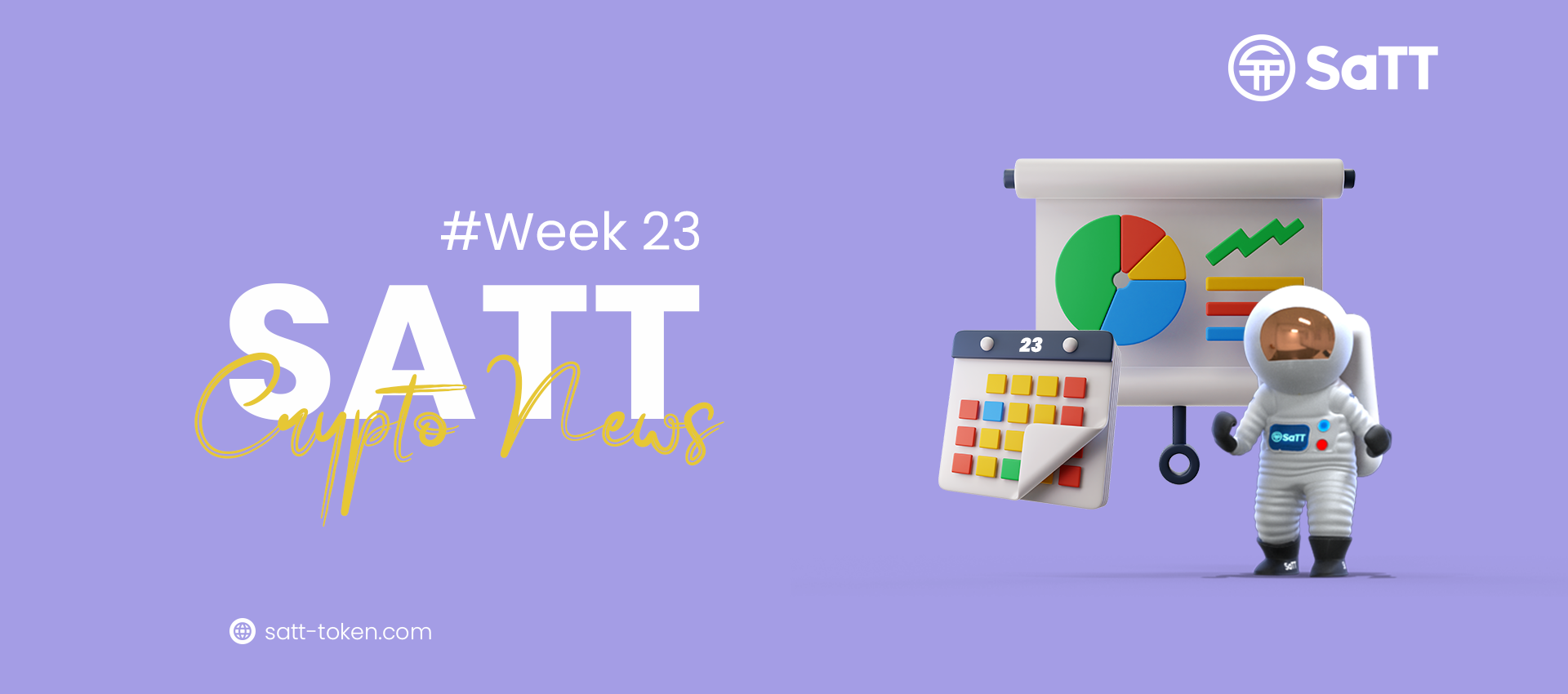 Crypto News Week #23 – Binance Labs to raise 500M in funds via outside capital
BAYC Discord exploited, Binance Lab welcomes external fund partners, Ethereum's Merge not priced in yet, MoneyGram partners Stellar: These and more in this week's Crypto News.
Top Crypto News Headlines Of The Week
Bored Ape Yacht NFT remains the favorite target for hackers, as it suffers the second attack in 3 months resulting in 200 ETH in NFT thefts.
An ETH rally to 2.6k seems imminent as speculators weigh in on the upcoming Ethereum Merge.
For the first time ever, Binance Lab opens its door to welcome external fund partners in a $500m raise.
Top Stories Of The Week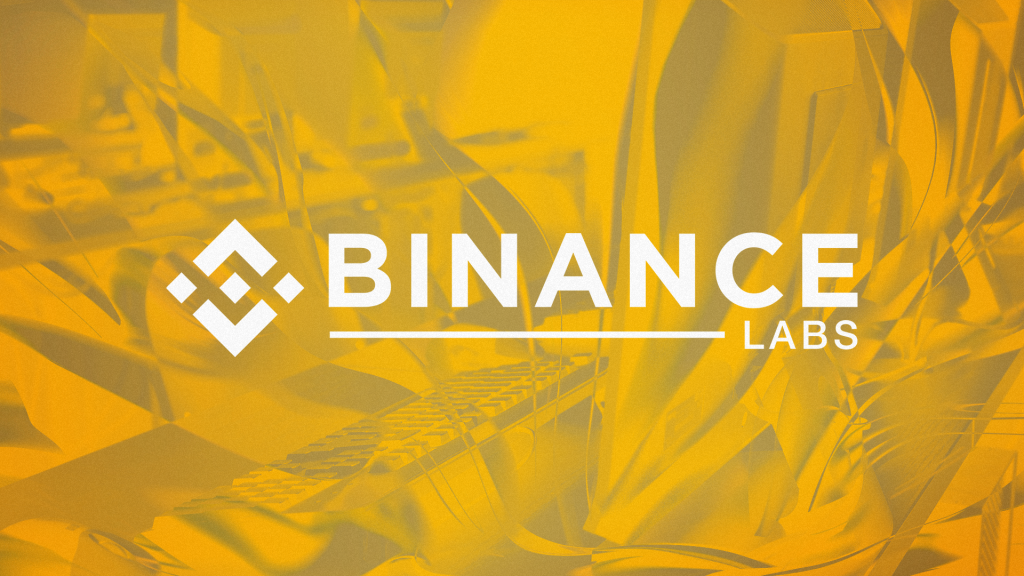 Binance is once again in the spotlight of crypto news. Binance Labs, the crypto exchange's venture financing and incubator arm has raised a new $500 million fund to support web3 startups. DST Global Partners, Breyer Capital, and undisclosed private equity firms, family offices, and companies are among the fund's limited partners, according to Binance Labs. Moreover according to trusted sources, this is the company's first externally raised fund.
Even as crypto values plummet, Binance Labs' new fund represents a vote of confidence among crypto-focused venture capital firms. Andreessen Horowitz (a16z) announced a $4.5 billion crypto fund last week, making it the industry's largest to date. Ling Zhang and Wayne Fu, two former Binance executives, recently announced a $100 million fund called Old Fashion Research.
Binance Labs was founded in 2018 with the goal of investing in Binance's own funds. Incidentally, to date, the firm has invested in over 100 startups, including Sky Mavis, the creator of Axie Infinity, StepN, a move-to-earn startup, 1inch, a decentralized exchange aggregator, and CertiK, a blockchain audit firm.
Support for Future Entrepreneurs
Binance Labs will continue to support entrepreneurs aimed at growing crypto adoption with the new fund. Incubation, early-stage development, and late-stage growth are three stages in which the firm is interested in investing.
Binance Labs also conducts an early-stage startup incubation program, which is presently supporting its fourth batch of 14 startups. However, the firm intends to fund both token and equity rounds for early-stage investments.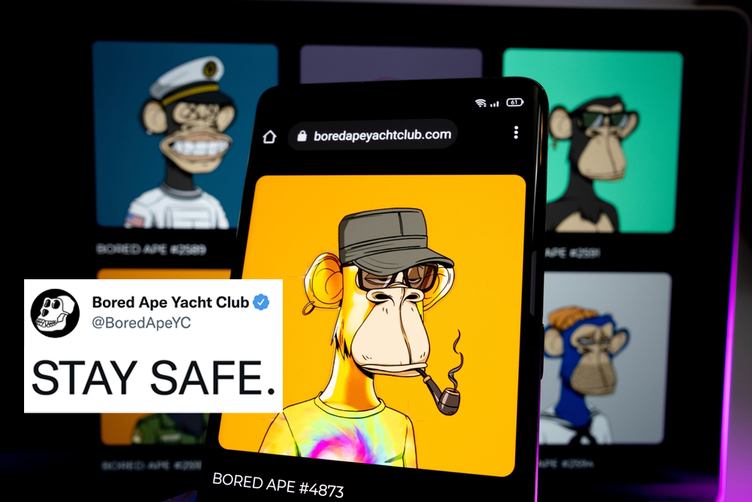 Bored Ape Yacht Club (BAYC), a well-known non-fungible token (NFT) project, said on Saturday afternoon that its Discord servers had been hacked, resulting in the theft of 200 ETH ($357,000) worth of NFTs from users.
A project community manager's Discord account appears to have been hacked, according to screenshots uploaded by a Twitter user with the handle OKHotshot, implying that fraudsters may have carried out a phishing attack.
"We are still investigating, but if you were impacted, email us at discord@yugalabs.io," the BAYC team wrote on Twitter more than 11 hours following the incident, adding a reminder that the project does not offer surprise mints or giveaways. Yuga Labs' co-founder Gordon Goner tweeted shortly after: "Discord isn't working for web3 communities. We need a better platform that puts security first."
BAYC Instagram Hack in April
Over the previous year, BAYC has been a hotspot for hackers and snipers. This is as a result of being one of the most expensive NFT collections on the market. The project's Instagram account was hacked in April, resulting in the theft of 91 NFTs valued at least $2.8 million from users. After that, a bogus update was sent regarding a LAND airdrop where people needed to connect their wallets to claim it.
In addition, owing to an OpenSea UX issues early this year, many Bored Ape owners saw their holdings sniped well below market value.
Since the project's 153 ETH peak in late April, Bored Ape floor prices have been steadily declining. Not only has the floor price been influenced by shifting market conditions, but so has the number of sales.
This Week's Market Sentiment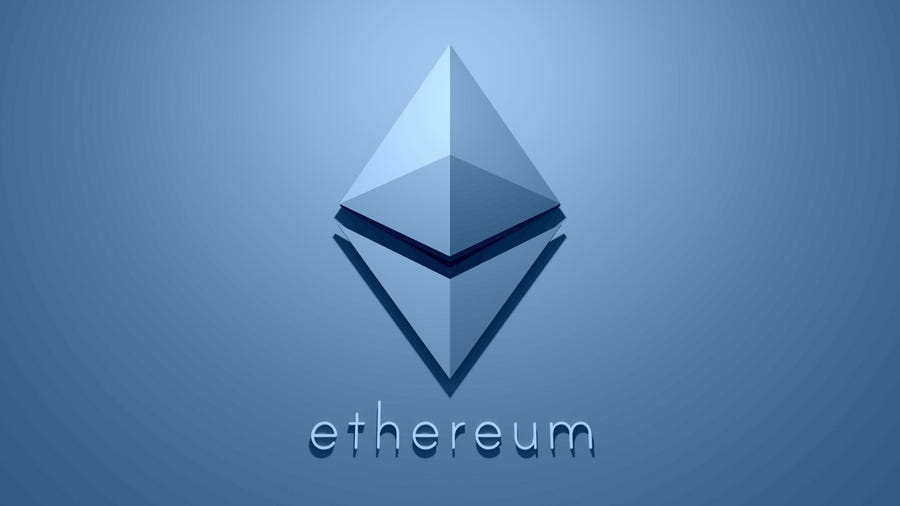 Ethereum (ETH) core developer Tim Beiko stated in a tweet on May 30 that the much-anticipated Ropsten testnet launch of the Merge from proof-of-work to proof-of-stake will take place "around June 8 or thereabouts."
Despite the surprising encouraging statement, Ether's price has remained basically steady. On May 30, there was a 10% spike, but the gains were reversed between May 31 and June 2. It's extremely likely that the Merge, which is set to take place in August, hasn't yet been priced in, giving traders and investors a head start.
The impending Merge event is one of Ethereum's most pivotal in its history. It's unusual to see the world's second most valuable cryptocurrency still trading below 200-day lows, more than 60% below its all-time high.
The position of the relative strength index and the composite index is maybe the most crucial and relevant data for Ether.
Relative Strength in Index
The weekly relative strength index is still bullish, but it is just over the ultimate oversold threshold of 40. Since the week of March 18, 2019, the current figure of 42.15 is the lowest.
Similarly, the composite index is near a record low. Connie Brown created the composite index, which is just the RSI with a momentum indicator. Because it's an unbounded oscillator, it can detect divergences that the RSI can't. The weekly composite index value is at its lowest since the week of March 26, 2018, and is the third-lowest in Ethereum's history.
The high oversold readings on the Ether weekly chart, as well as the increase in outflows and decrease in inflows, may provide Ethereum investors and traders with a compelling reason to be positive in the near future. Any prospective bullish reaction, on the other hand, would most certainly be rapid and sudden and will be restricted to the $2,600 volume point of control in 2022.
Mainstream Adoption Of The Week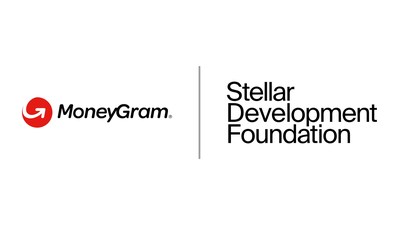 MoneyGram International, one of the world's leading cross-border transfer companies, has teamed up with the Stellar blockchain. Together they aim to develop a stablecoin-based money transfer platform. As a result, users of Stellar wallets in the future will be able to send Circle's USD Coin (USDC) to recipients. Moreover, those recipients will then be able to cash them out for fiat currency via the MoneyGram network. Thus completing a full cycle from crypto to fiat. This news has created ripples across major crypto news networks installing confidence in the crypto space.
"We're trying to be a bridge from the crypto world to the fiat world," MoneyGram CEO Alex Holmes said in an interview.
MoneyGram is also in negotiations with third-party firms in El Salvador to provide digital wallets in addition to the government-backed Chivo wallets. This was launched last year when the country made Bitcoin (BTC) legal tender. As a result, MoneyGram would be able to compete for BTC transfers if it struck an agreement with one of these firms.
"If a country like El Salvador is going to make Bitcoin seamless with US dollars in-country, I think that consumers, through MoneyGram, should be able to transfer Bitcoin to El Salvador or transfer dollars and convert them to Bitcoin," Holmes told Bloomberg. "If that's where the world is going, let's participate in that world, and let's see how we can help fulfill that opportunity."
Exclusive From SaTT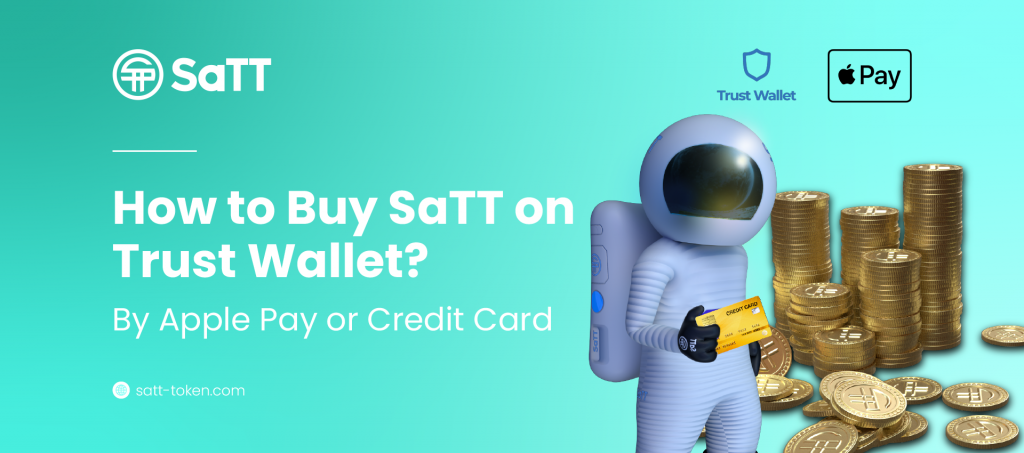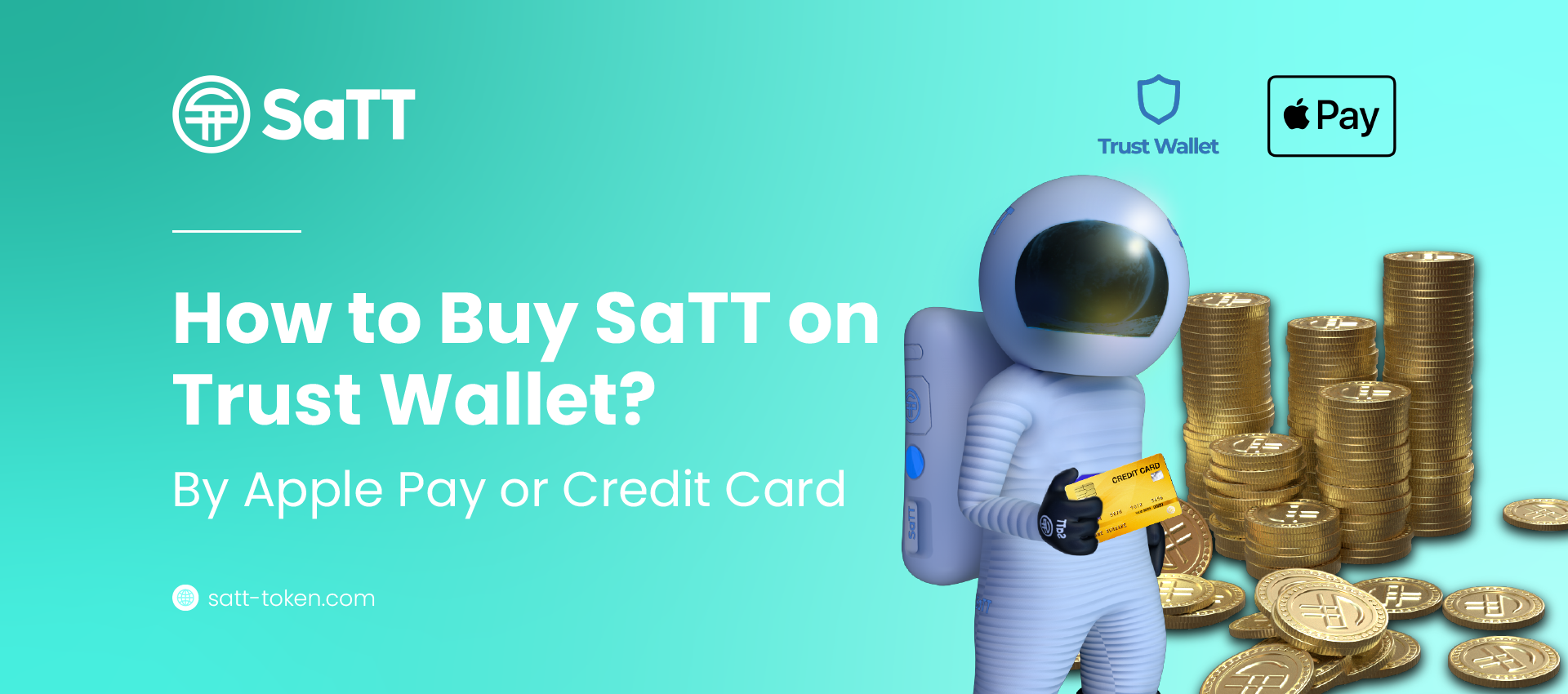 Chances are that you must have heard of SaTT, the influencer currency. Probably want to get involved, but you've never purchased a cryptocurrency before? No problem; we'll show you how to use Simplex to make a purchase from Trust Wallet.
First and foremost, in order to purchase SaTT on Trust Wallet, you must have a Trust Wallet. It's only a few steps, so don't be concerned. If you already have a Trust Wallet wallet, skip to step 7.
Few steps to take:
Create your Trust Wallet
Download the Trust Wallet application according to your platform: Android or iOS.
Create a new wallet
Accept the Terms and Conditions of Use
Trust Wallet will give you a series of 12 words. Please write these down in the order shown on a piece of paper and keep it! (Note: loss of these words will result in the loss of all your funds in case of problems)
Put the 12 words back in the correct order to continue.
Congratulations! Your wallet is now ready to receive SaTT.
Buy your SaTTs by blue card or Apple Pay
Click on "Buy" on the home page
Type "SaTT" in the search bar
Select "BEP20" to buy SaTT on the Binance blockchain.
Enter the dollar amount you want to buy (at least $50).
Click the "Next" button.
Enter your payment information.
Click the "Next" button.
Wait for your SaTT to arrive.
For a video demonstration of the above steps, kindly check this link
This Week's Crypto Meme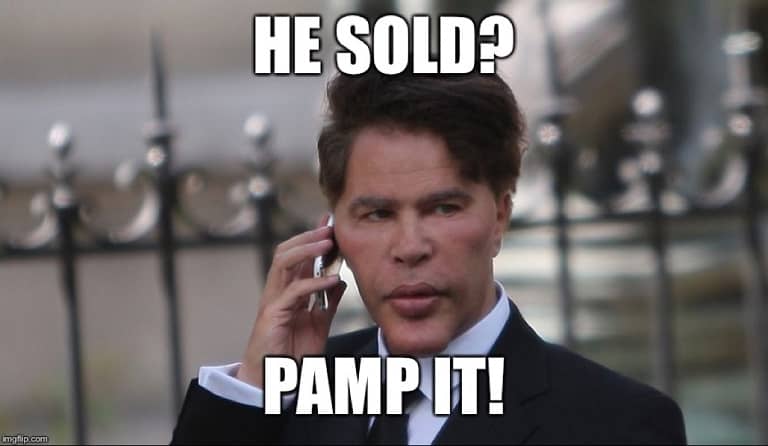 We hope you enjoyed this week's edition of crypto news. For a peek at our previous edition of crypto news & blockchain news, click here.