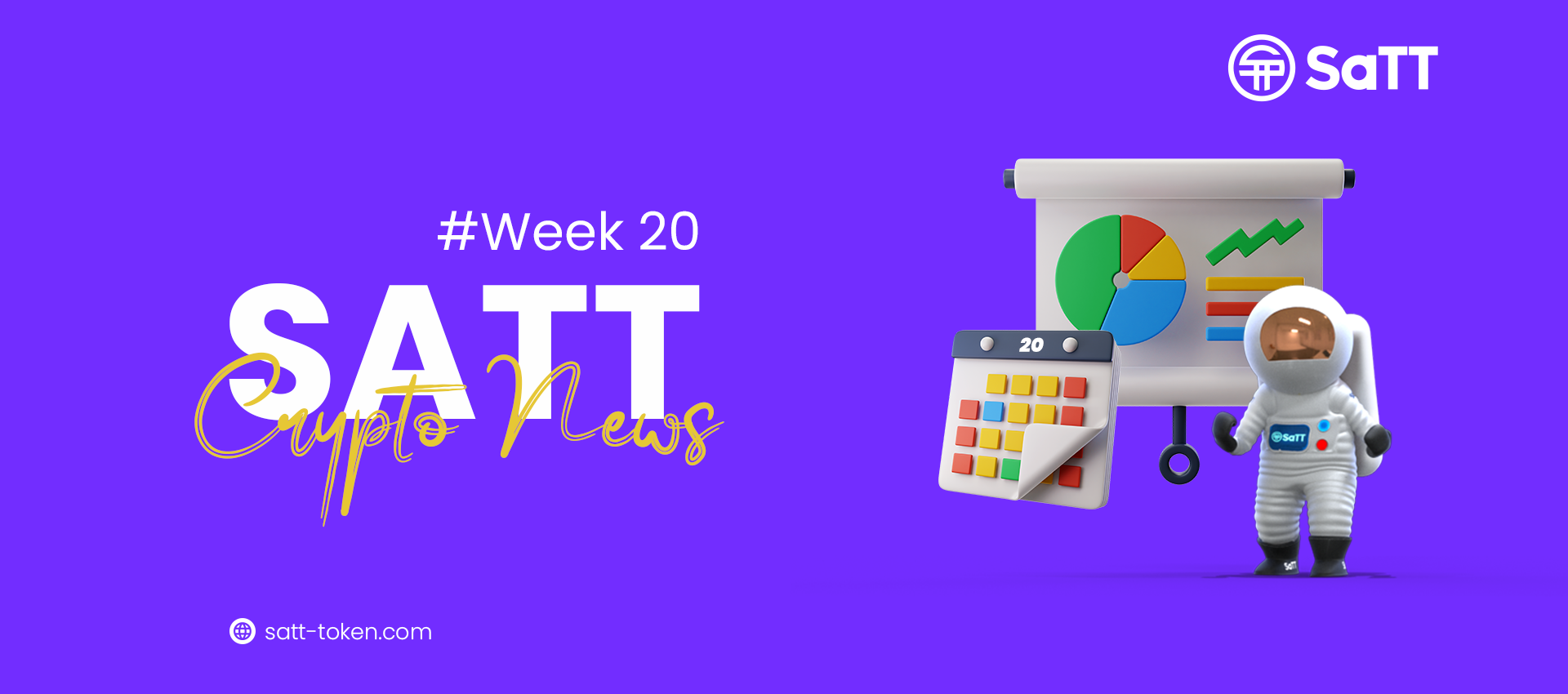 Crypto News Week #20 – Meta to Integrate NFTs on Instagram
Analysts draw speculations on Bitcoin, Instagram to integrate NFTs, Elon's Twitter bid on hold, Shanghai weights in on Bitcoin: These and more in this week's Crypto News.
Top Headlines Of The Week
The mainstream adoption of NFT is not slowing down anytime soon as Meta starts testing digital collectibles on Instagram.
Deal or no deal? Elon Musk says Twitter bid 'on hold' pending details on fake accounts.
A silver lining for Bitcoin as Shanghai court affirms that Bitcoin is virtual property, subject to property rights.
Top Stories Of The Week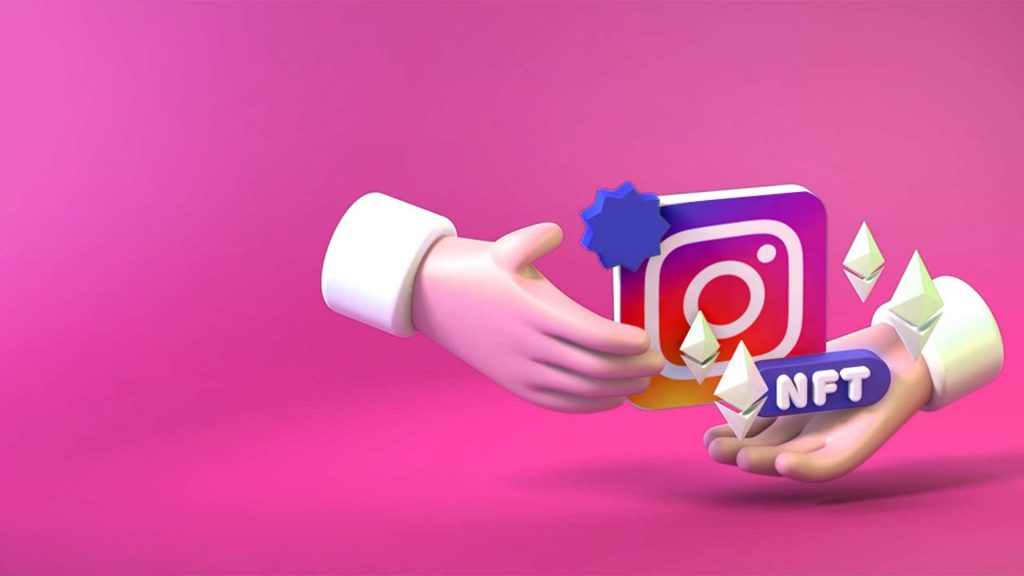 According to CEO Mark Zuckerberg, Meta will begin testing digital collectibles and NFTs on a small number of Instagram users this week. NFTs will be available as profile pictures for a small set of Instagram creators and collectors in the United States, similar to what other social media platforms like Twitter have done in recent months.
According to the business, users in the test group will be able to publish NFTs for free by integrating their third-party digital wallets in-app. The NFTs will receive a distinctive "shimmer" surrounding the shot, giving credit to both the inventor and the owner.
According to trusted sources, Ethereum and Polygon are among the blockchains supported, with Flo wand Solana set to debut soon. Rainbow, MetaMask, and Trust Wallet are among the third-party wallets that will be compatible with the platform.
"Soon, we will roll out digital collectibles on Facebook, and will also soon allow people to display and share their digital collectibles as AR stickers in Instagram Stories, bringing the benefits of this technology to even more creators and collectors," said a rep from the company to The Block.
Neither Zuckerberg nor Meta representatives could say when Facebook will have such functions. Through Spark AR, a free studio that allows corporations and private individuals to develop their own filters, creators will soon be able to deploy augmented reality NFTs on Instagram Stories. According to the Meta CEO, this step will allow creators to install digital art in actual rooms and locations.
Meta will enable NFTs from Ethereum, Polygon, and Solana, according to the article. The news of the forthcoming pilot was originally broken by CoinDesk.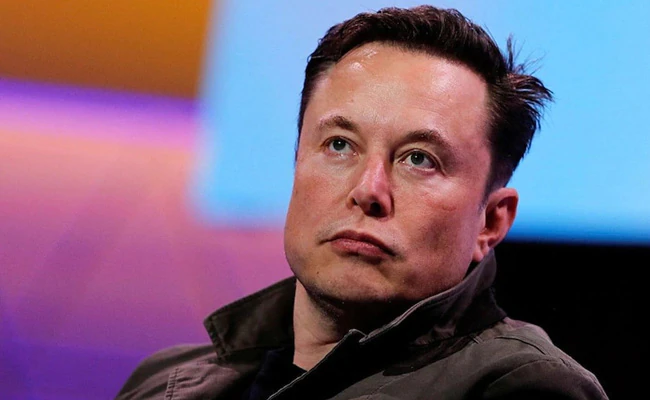 Elon Musk has put his planned takeover of Twitter on ice until the social media platform can provide more information on its false accounts. On Friday, Musk tweeted from his verified account, "Twitter deal currently on hold seeking details supporting computation that spam/fake accounts do actually comprise fewer than 5% of users."
Tesla CEO Elon Musk, who has over 90 million Twitter followers, recently published a link to a Reuters. There he estimates the bogus or spam accounts account for less than 5% of Twitter's monetizable daily active users.
Twitter's "average monetizable daily active usage" for the first quarter was 229 million, up 15.9% over the year-ago quarter, according to the company's earnings statement earlier this month. This figure represents the number of daily users who consume advertising on the network, or the number of daily users from whom Twitter may profit.
Market reacts to Elon Musk Decision
According to MarketWatch statistics, Twitter shares plunged as far as 6.76 percent in pre-market trade on the news. On the other hand, Tesla jumped as much as 5.27 percent. According to commentators, musk may have a good influence on the app in terms of spambots. This he also addressed in a news release when his offer was accepted.
"I also want to make Twitter better than ever by enhancing the product with new features, making the algorithms open source to increase trust, defeating the spambots, and authenticating all humans. Twitter has tremendous potential – I look forward to working with the company and the community of users to unlock it."
This Week's Market Sentiment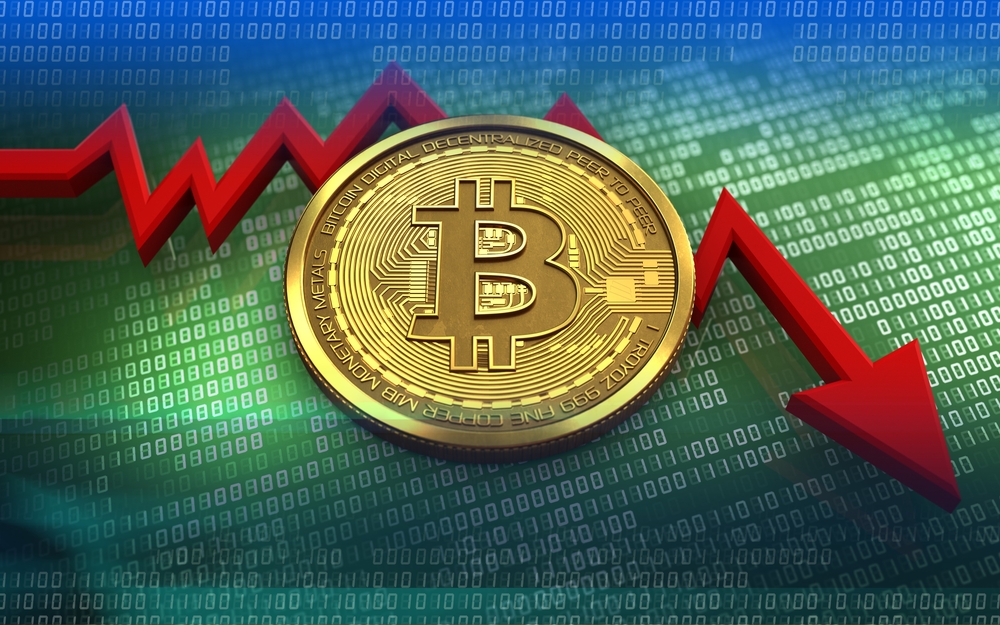 Bitcoin is on the verge of another collapse according to crypto news sources. BTC/USD failed to consolidate $30,000 as support on the Wall Street open on May 16, according to TradingView data. At clinching a record sixth straight red weekly candle, the pair has experienced additional losses after the weekly closure at $31,300.
the Luna Foundation Guard (LFG) stated that it had sold virtually all of its BTC reserves during last week's Terra (LUNA) and TerraUSD catastrophe. Yet according to crypto news sources, the projected absence of future selling failed to improve market sentiment.
"Coming days going to be very important IMO. Keep these levels, grind higher from here," popular trader Phoenix summarized in a Twitter post on the day.
Phoenix is far from alone in anticipating a drop to levels below last week's bottom of slightly under $24,000. Rekt Capital, a fellow trader and analyst, agreed that $20,000 may be a target if present levels fail to hold and buyers fail to materialize.
He went on to say that last week's activity might have already established a new trading range for Bitcoin, with the macro range low at $28,800 serving as the ceiling. "If this turns out to be the case, Macro Range Low could flip into resistance to again reject price to lower levels," he explained.
Bitcoin Predictions by Various Sources
Meanwhile, some, including Cointelegraph writer Michaal van de Poppe, were cautiously enthusiastic about the short-term possibilities. "Not sure whether we'll be getting that test going around $28.4K, but this is a scenario where I'd be looking at," he told Twitter followers.
"Crucial bullish breaker is $30.2K. Overall, expecting continuation towards $32.8K for Bitcoin."
On the macro front, the situation remained largely unchanged from recent weeks, with equities under pressure and the US currency strengthening. The US dollar index (DXY) touched 105 on May 13 and was attempting to revisit that level as of May 16, when it was rejected.
The S&P 500 was down 0.65% on the day, while the Nasdaq 100 lost 1.3%. Twitter stock has once again made news, underperforming tech stocks and trading at a lower price than before Elon Musk disclosed his 9 percent equity stake and takeover bid. There were parallels to be drawn with the dotcom bubble, according to Bloomberg Intelligence's chief commodity strategist Mike McGlone.
"#Cryptos vs. #StockMarket: $1 Trillion Wipeout vs. $20T – Crypto assets were top performers in the past decade, and the trend is accelerating in the 2020s. The internet bubble that burst in 2000 was a reminder that nascent technologies/assets are synonymous with volatility"
Mainstream Adoption Of The Week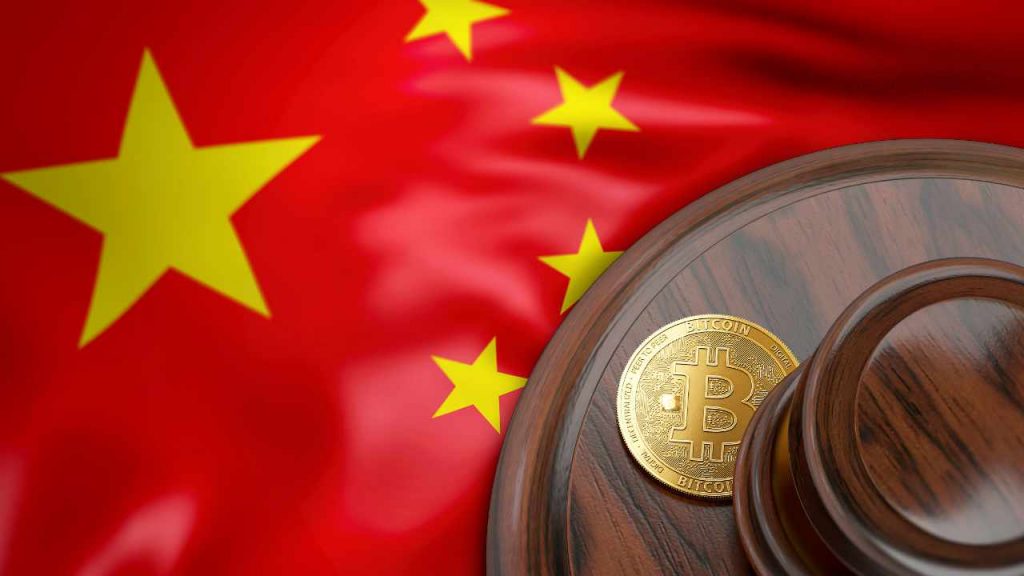 China is at the forefront of crypto news again due to an ongoing lawsuit involving BTC. Bitcoin is subject to property rights rules and regulations, according to a document released by the Shanghai High People's Court. It was issued in connection with a case filed in a district court in October 2020 to recover a 1 Bitcoin loan (BTC). Bitcoin was recognized by the lower court as having value, scarcity, and disposability. Thus making it subject to property rights and satisfying the criteria of virtual property.
Shanghai Baoshan District People's Court found in favor of plaintiff Cheng Mou, ordering defendant Shi Moumou to return the Bitcoin, according to the Sina website. The matter was returned to the court when the defendant failed to do so. Mediation took place in May 2021. All parties agreed that the defendant would make compensation at a discount from the value of the Bitcoin at the time of the loan since the defendant no longer had control of the Bitcoin.
Since Bitcoin trading is prohibited in China, no current value for the lent Bitcoin could be determined. The issue was further complicated by the inability of court investigative and enforcement officials to inquire about the virtual property.
According to crypto news from 2017, China began cracking down on cryptocurrency trade and intensified its operations. The government has been systematically disconnecting bitcoin miners from the electricity grid, as well as KV against cryptocurrency marketplaces. Since then, it has shifted its focus to "NFT-related unlawful financial operations."
At the same time, China has become the first country in the world to introduce a central bank digital currency (CBDC). Despite COVID-19 regulations, the digital yuan received its first broad deployment during the Beijing Winter Olympics.
Exclusive From SaTT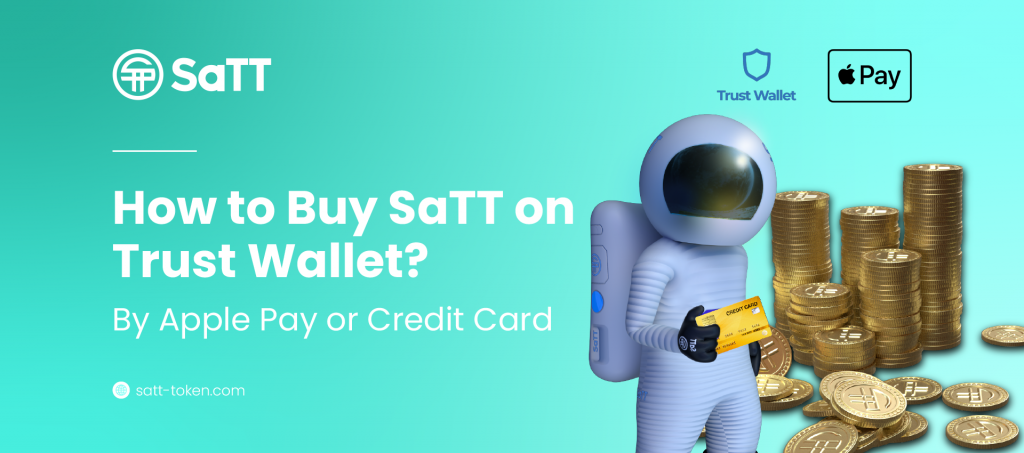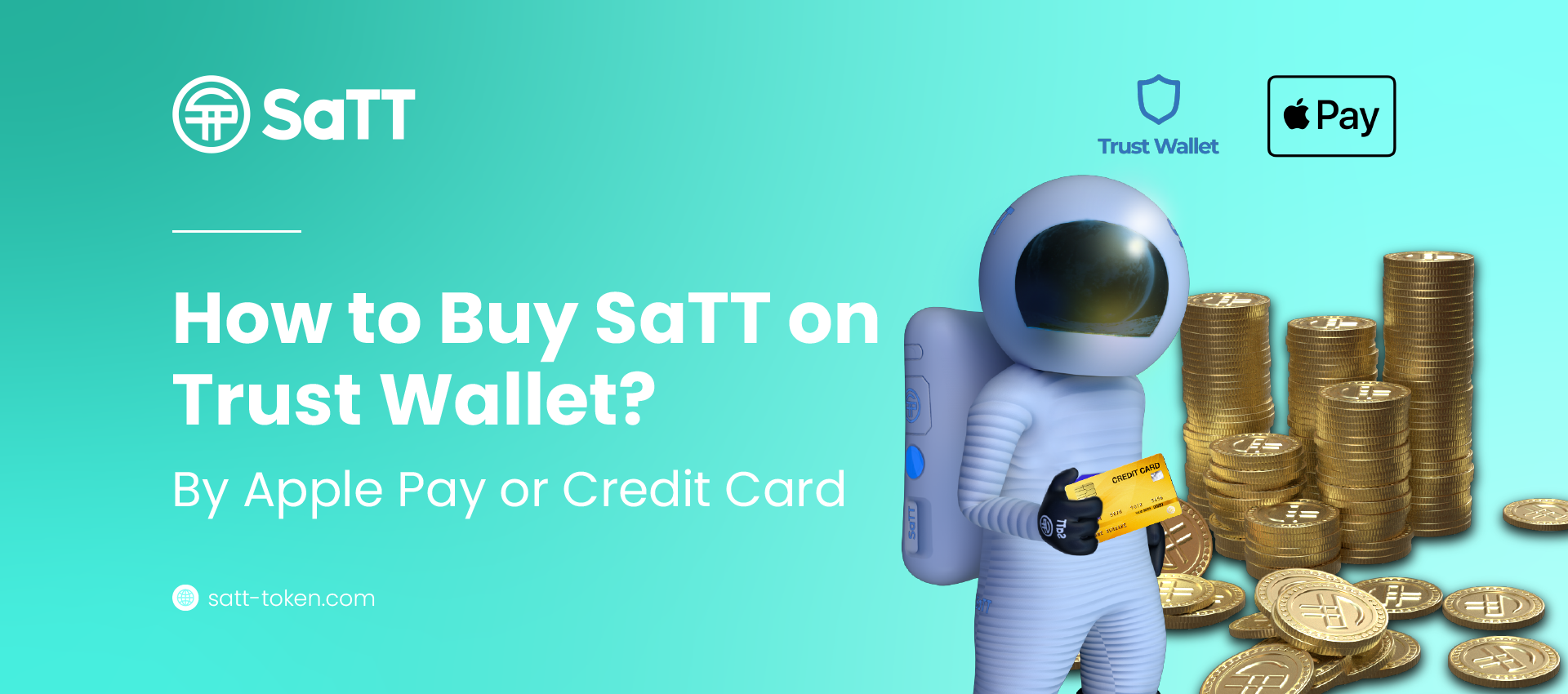 Chances are that you must have heard of SaTT, the influencer currency, and want to get involved, but you've never purchased a cryptocurrency before? No problem; we'll show you how to use Simplex to make a purchase from Trust Wallet.
First and foremost, in order to purchase SaTT on Trust Wallet, you must have a Trust Wallet. It's only a few steps, so don't be concerned. If you already have a Trust Wallet wallet, skip to step 7.
Few steps to take:
Create your Trust Wallet
Download the Trust Wallet application according to your platform: Android or iOS.
Create a new wallet
Accept the Terms and Conditions of Use
Trust Wallet will give you a series of 12 words. Please write these down in the order shown on a piece of paper and keep it! (Note: loss of these words will result in the loss of all your funds in case of problems)
Put the 12 words back in the correct order to continue.
Congratulations! Your wallet is now ready to receive SaTT.
Buy your SaTTs by blue card or Apple Pay
Click on "Buy" on the home page
Type "SaTT" in the search bar
Select "BEP20" to buy SaTT on the Binance blockchain.
Enter the dollar amount you want to buy (at least $50).
Click the "Next" button.
Enter your payment information.
Click the "Next" button.
Wait for your SaTT to arrive.
For a video demonstration of the above steps, kindly check this link
This Week's Crypto Meme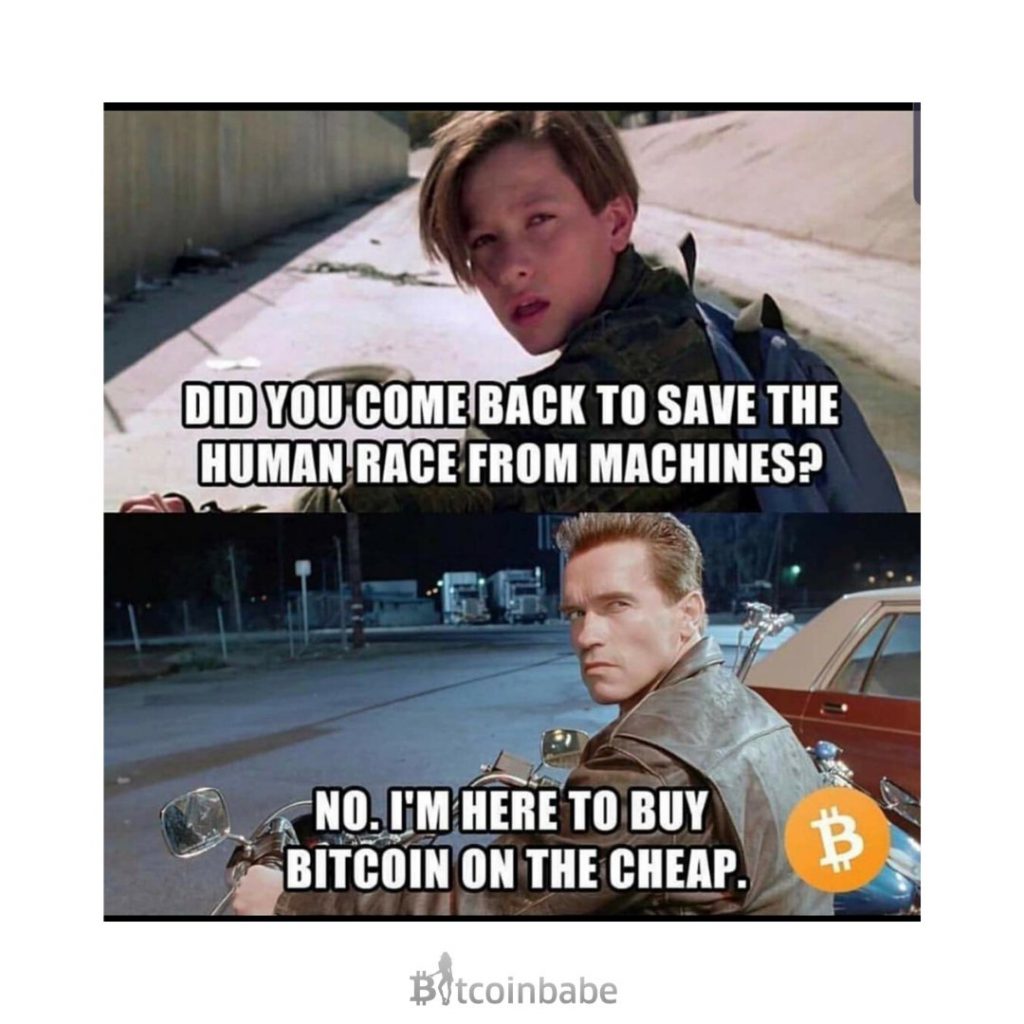 We hope you enjoyed this week's edition of crypto news. For a peek at our previous edition of crypto news & blockchain news, click here.