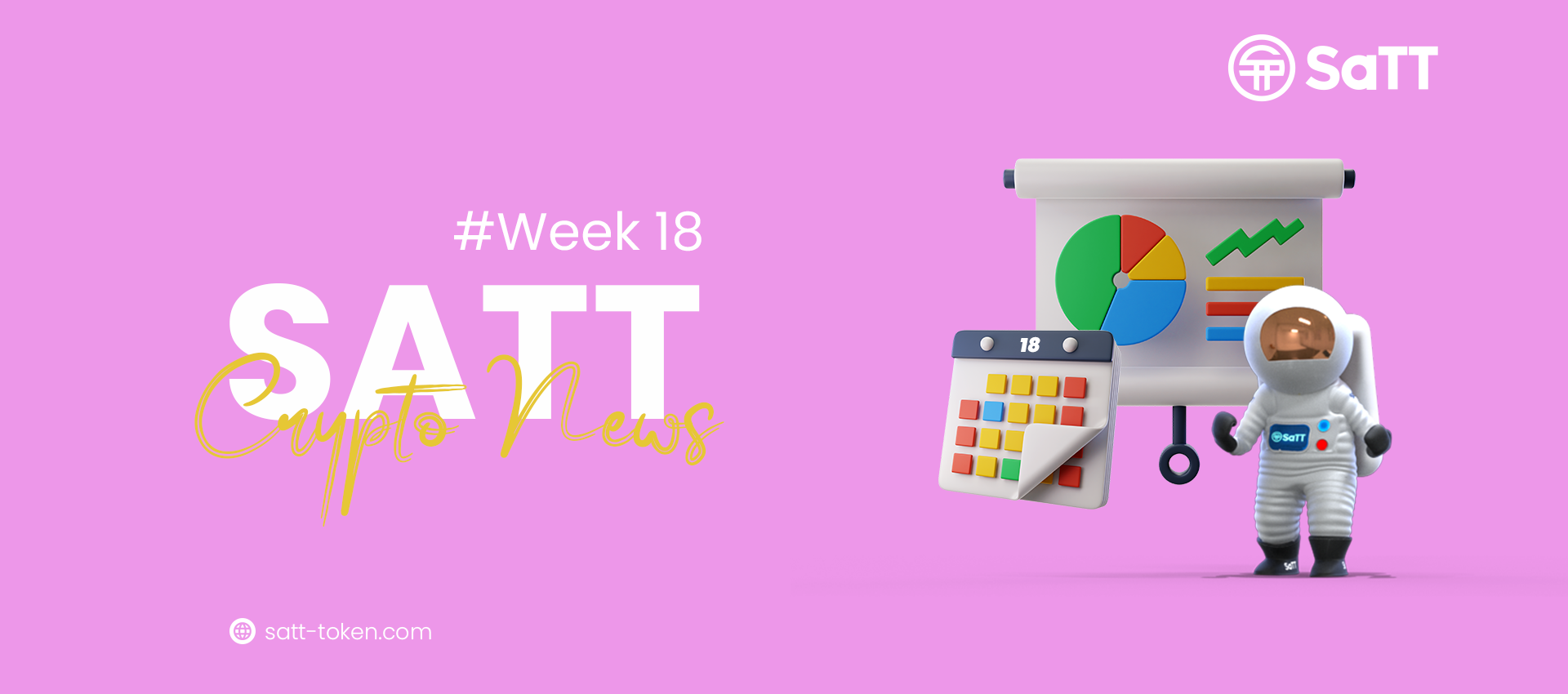 Crypto News Week #18 – Meta Launches Metavere Physical Store
RariCapital DeFi hack, Meta launches metaverse physical store, Bitcoin hash rate at ATH, Binance extends Russian sanctions: These and more in this week's Crypto News.
Top Headlines Of The Week
DeFi hack doesn't seem to be slowing down as hackers steal $80 million from Rari Capital Fuse lending pools
The global sanction against the Russian oligarch takes a new turn as Binance closes accounts of individuals with links to the Russian government
Facebook's parent company, Meta, will open a physical metaverse-themed store in the San Francisco Bay Area.
Top Stories Of The Week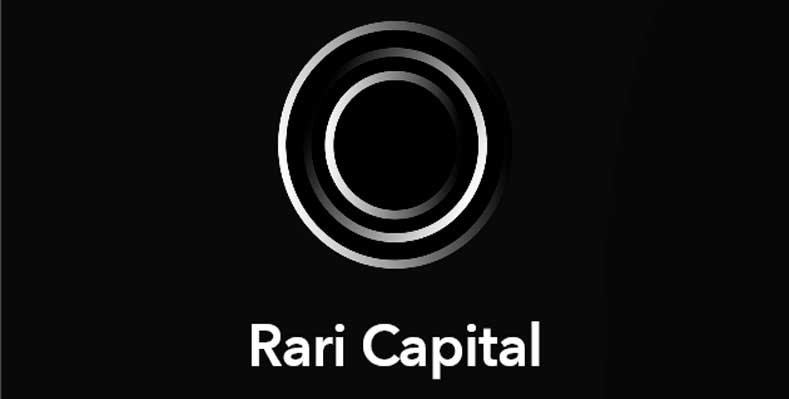 Rari Capital, a DeFi platform steals the spotlight among this week's crypto news. The company was hacked for over $80 million in crypto assets held in its Fuse lending pools.
According to Smart Contract audit firm BlockSec, the anonymous hacker stole from Rari Capital's Fuse platform, which allows DeFi developers to construct their own loan marketplaces. According to the security firm, the exploit was made possible via a reentrancy flaw in the protocol's smart contract.
Fei Protocol, a development company that maintains a decentralized US dollar-pegged stablecoin called Fei USD, was one of those who lost funds in the attack. The Fei Protocol team runs Fuse's lending markets, where users may deposit cash for an annual yield and borrow in FEI stablecoin.
Fei Protocol revealed the massive hack in a Twitter post, asking the hacker to return the payments in exchange for a $10 million prize.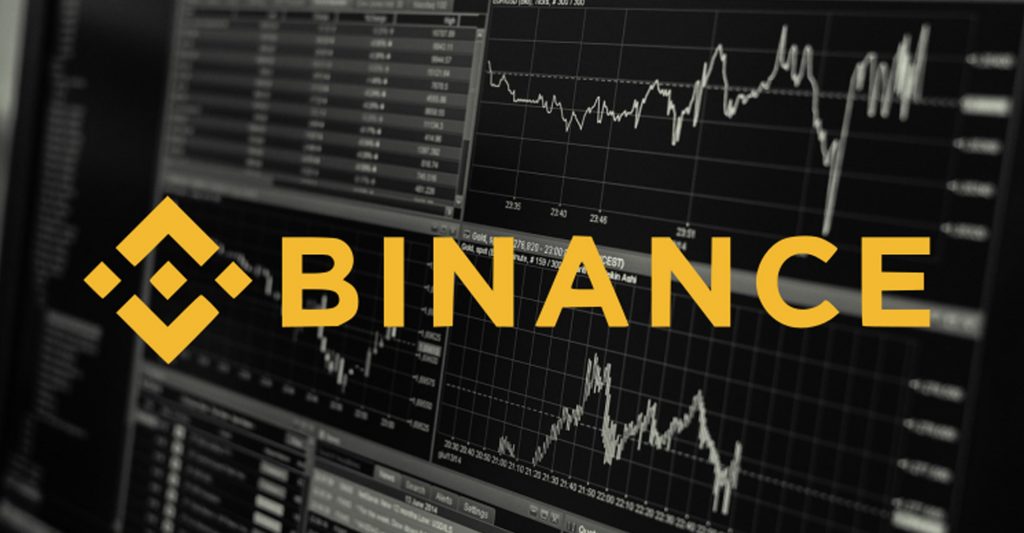 Following last week's news that the exchange was limiting services in the country, Binance revealed on Thursday that it has closed many accounts affiliated with families of Russian officials since the start of the war with Ukraine.
Since Russia's invasion of Ukraine in February, both the stepdaughter of Russian Foreign Minister Sergei Lavrov and the daughter of President Vladimir Putin's spokesman, Dmitry Peskov, have had their accounts restricted, according to Binance's head of sanctions.
The son of Konstantin Malofeev, a Russian tycoon who was indicted by the US Department of Justice for breaking US sanctions, has also been barred by Binance, as the exchange continues to look for users with ties to sanctioned persons.
According to Bloomberg, the first accounts were banned on March 3, and Malofeev's son's account was closed this week after he was added to the US Treasury's Russia-related designations on April 20.
According to Bloomberg, none of the people affected responded to requests for comment.
This Week's Market Sentiment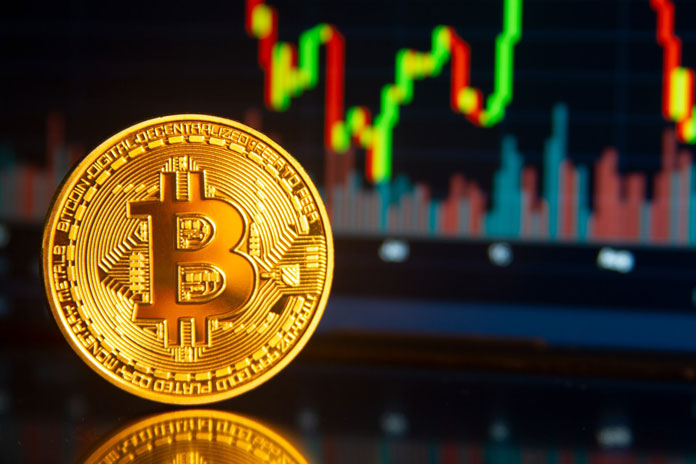 Bitcoin's network congestion is yet again a topic for crypto news fans. The Bitcoin network set a new all-time high network difficulty for the second time this month in April, climbing from 28.587 trillion to 29.794 trillion, reaffirming its status as the most robust blockchain network against attacks.
To successfully mine a Bitcoin (BTC) block, more network difficulty is required, which prevents bad actors from taking over the network and altering transactions, commonly known as double-spending.
Since August 1, 2021, Bitcoin's network difficulty has been on a nearly year-long upward trend, according to statistics from Blockchain.com. Prior to that, between May and July 2021, the BTC network difficulty dropped approximately 45.5 percent, from 25.046 trillion to 13.673 trillion, prompting worries about the network's vulnerability at the time.
Further demonstrating Bitcoin's resilience to 51 percent attacks, the Bitcoin network hash rate reached a new high of 258 EH/s on April 28. By the end of the month, the network hash rate had dropped to around 220 EH/s, with no apparent influence on the BTC network difficulty.
The month of April also saw one of the lowest average transaction fees on the Bitcoin network — the cost of sending BTC — ever. On April 18, the average BTC transaction cost fell below $1.039 for the first time in two years, after peaking at $62.788 in April 2021.
While Bitcoin miners continue to hunt for the final 2 million BTC in circulation, the network is on track to set a new all-time high in terms of overall security and pricing.
Mainstream Adoption Of The Week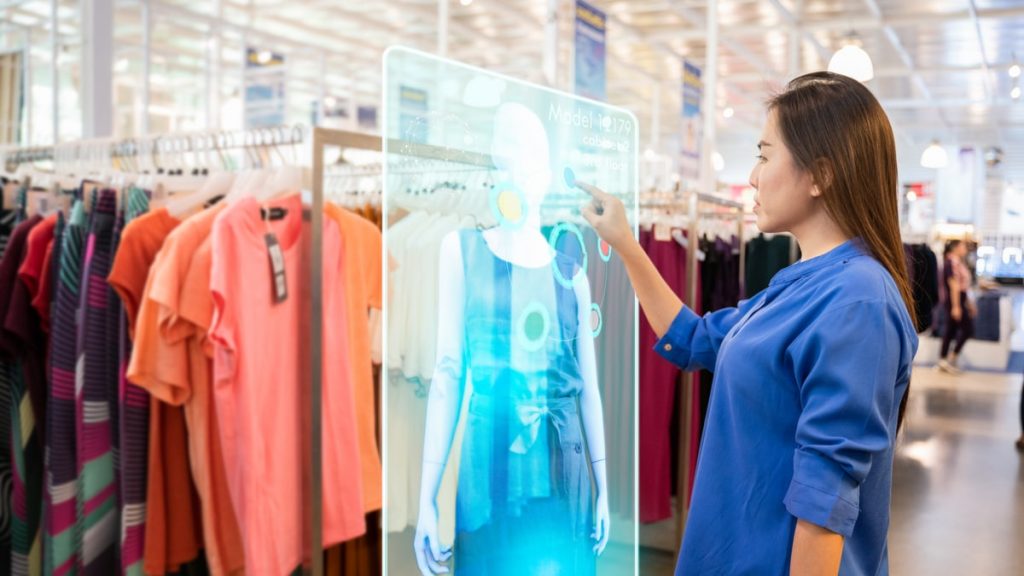 The parent company of social networking giant Facebook, Meta will construct a retail store in the San Francisco Peninsula that will sell virtual reality devices.
Meta said on Monday that a retail location in Burlingame, California will open on May 9 to provide interactive demos for the company's hardware products, which include virtual reality headsets, video communications displays, and smart eyewear. The store, which will be on Meta's Burlingame site (the company's offices are in Menlo Park), will include a wall-to-wall curved LED screen that will show what users see when they wear Meta headsets.
"The Meta Store is going to help people make that connection to how our products can be the gateway to the Metaverse in the future," said Martin Gilliard, the store head. "We're not selling the Metaverse in our store, but hopefully people will come in and walk out knowing a little bit more about how our products will help connect them to it."
In October 2021, Facebook rebranded to Meta, stating that its emphasis was moving beyond social media at the moment and subsequently introducing its Metaverse ambition for linking online social interactions with the physical world. Despite the fact that software companies such as Apple have physical locations throughout the world, Facebook's 2.9 billion members have not been able to visit one since the business was founded in 2004.
Exclusive From SaTT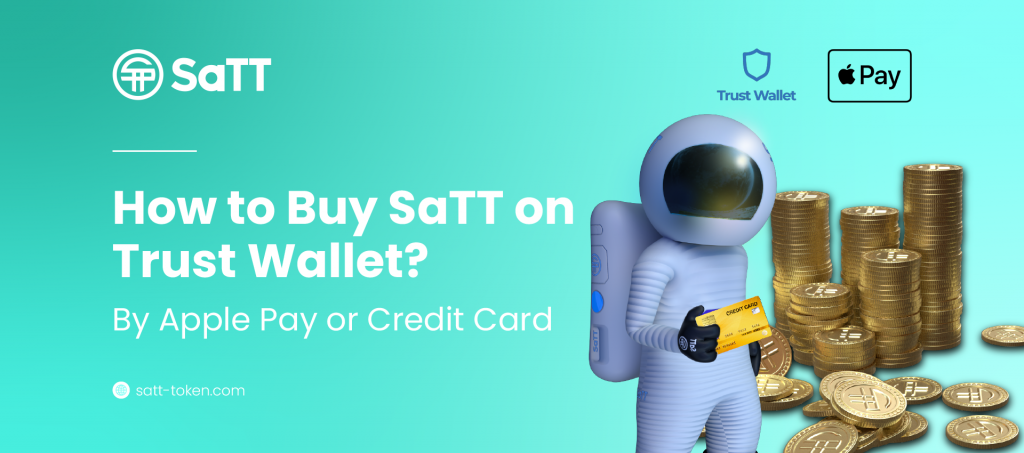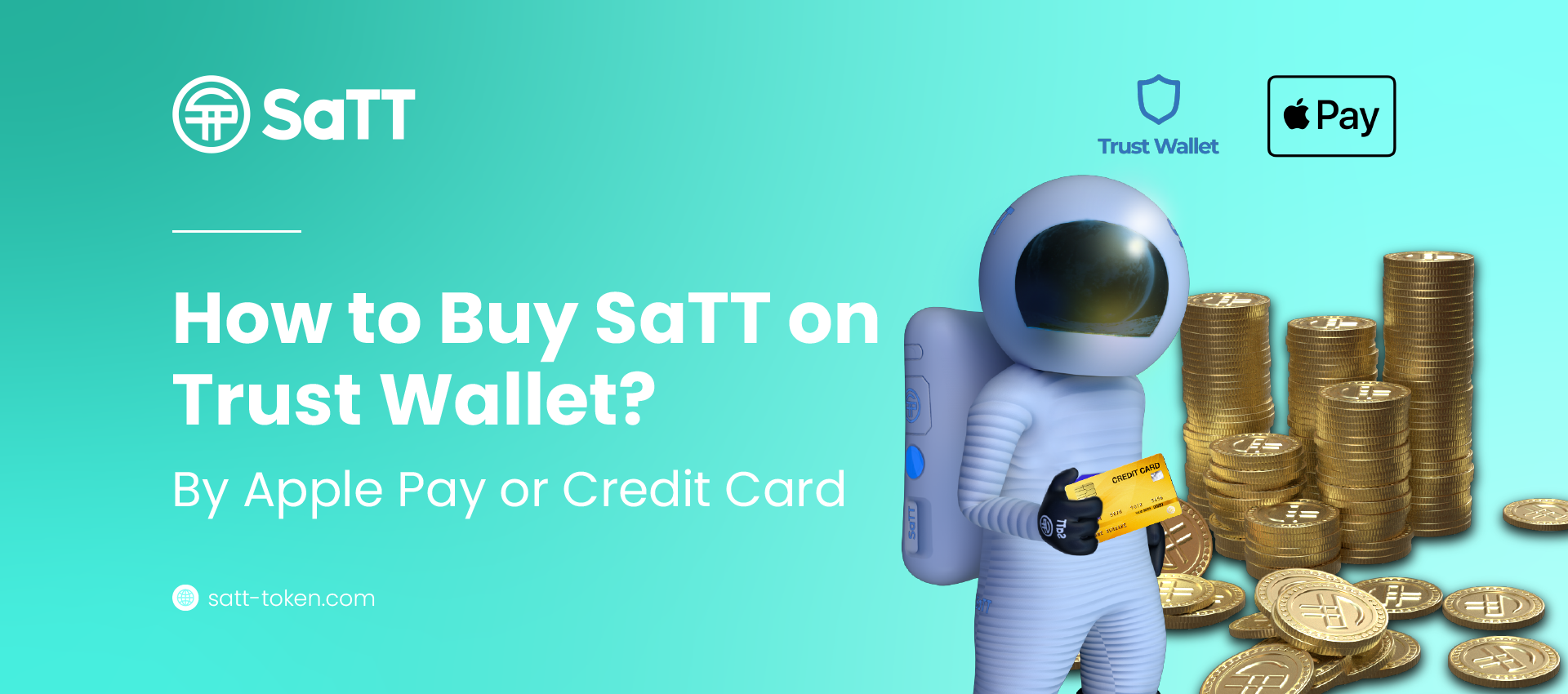 Chances are that you must have heard of SaTT, the influencer currency, and want to get involved, but you've never purchased a cryptocurrency before? No problem; we'll show you how to use Simplex to make a purchase from Trust Wallet.
First and foremost, in order to purchase SaTT on Trust Wallet, you must have a Trust Wallet. It's only a few steps, so don't be concerned. If you already have a Trust Wallet wallet, skip to step 7.
Few steps to take:
Create your Trust Wallet
Download the Trust Wallet application according to your platform: Android or iOS.
Create a new wallet
Accept the Terms and Conditions of Use
Trust Wallet will give you a series of 12 words. Please write these down in the order shown on a piece of paper and keep it! (Note: loss of these words will result in the loss of all your funds in case of problems)
Put the 12 words back in the correct order to continue.
Congratulations! Your wallet is now ready to receive SaTT.
Buy your SaTTs by blue card or Apple Pay
Click on "Buy" on the home page
Type "SaTT" in the search bar
Select "BEP20" to buy SaTT on the Binance blockchain.
Enter the dollar amount you want to buy (at least $50).
Click the "Next" button.
Enter your payment information.
Click the "Next" button.
Wait for your SaTT to arrive.
For a video demonstration of the above steps, kindly check this link
This Week's Crypto Meme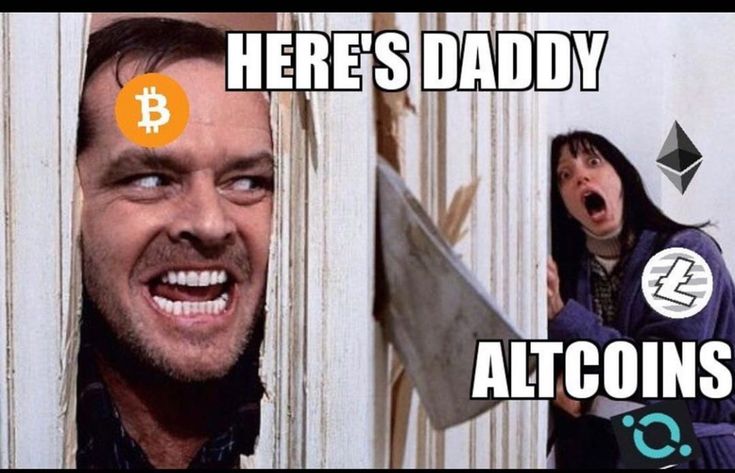 We hope you enjoyed this week's edition of crypto news. For a peek at our previous edition of crypto news & blockchain news, click here.