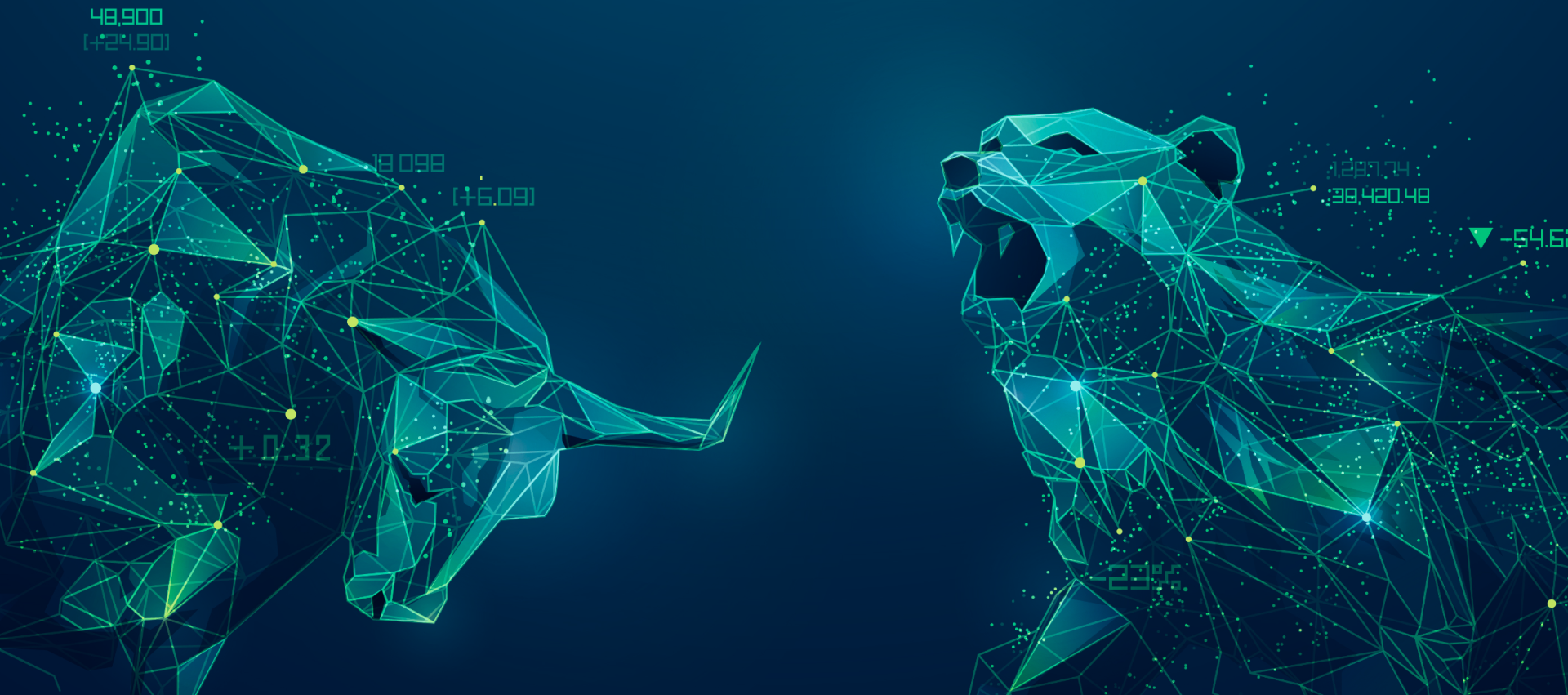 Crypto Highlights Week #9 – Bitcoin surges past $54,000 after for the first time in Two Weeks
Crypto Highlights: Bitcoin records its 2nd best week ever, First insured crypto fund launched in the South Asian region, Bitcoin surges past $54k for the first time in two weeks, SaTT hints at a new Airdrop for later this week: These and more in this week's Crypto Highlights.
Top Headlines for the Week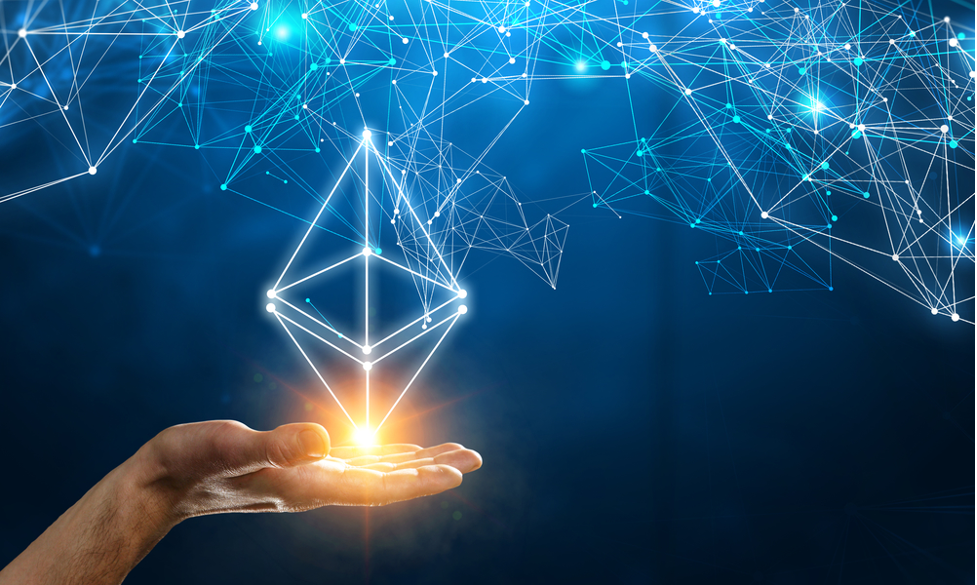 Will BTC have enough gas left in the current bull run to make an attempt at setting a new ATH ?
South Asia's first Bitcoin fund, BCMG Genesis Bitcoin Fund-I was launched by a Malaysian fintech company earlier this week
New SaTT Airdrop around the corner to celebrate the launch of BEP20 token.
Top Stories Of The Week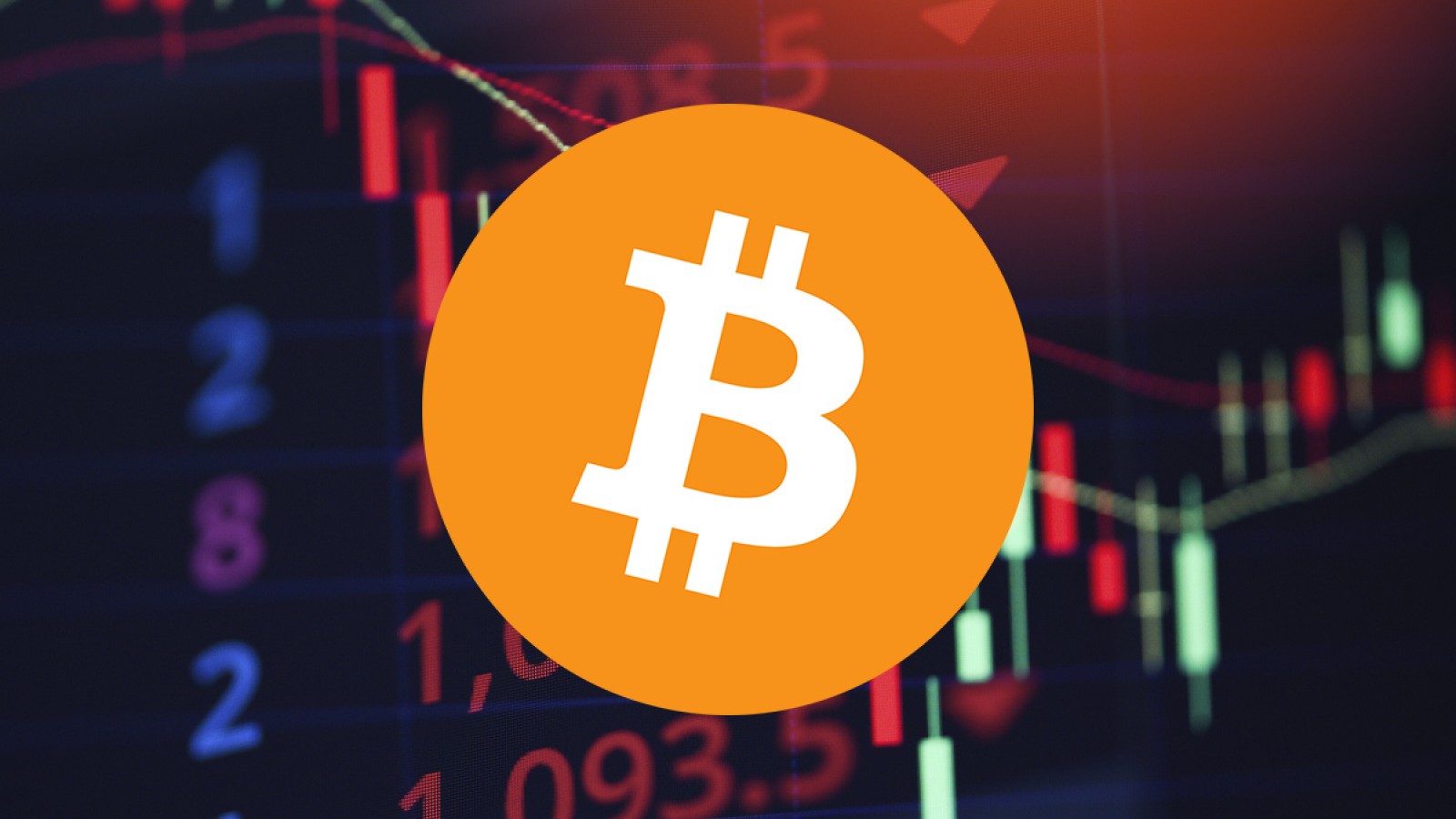 Who said the Bitcoin bull run was over ? Support remains strong for Bitcoin in the $50k range as Bitcoin closed its 2nd best week ever to record another milestone for the year 2021.
BTC started a new week yesterday on a strong bullish note as the tech stocks tumbled and bitcoin managed to close the week on a high above $50,000. Asian stocks shed over 1% on the open market on Monday including crypto friendly MicroStrategy, Tesla. Having witnessed a mixed market performance during the last week which saw bitcoin throw multiple attempts at regaining support over $46,000. Buyer side support has finally started entering now and the BTC/USD is currently at 15% of all-time highs.
"You will see a lot of volatility in markets," said Kim Stafford, Head of Asia Pacific at Pacific Investment Management to Bloomberg.
"We believe that confidence is improving, especially with vaccines coming online, so we will see an uptick in growth globally. There are a lot of reasons to be confident in the market but a lot of this is also priced in." he further added.
With all of these factors pointing towards a bullish week, where can we see BTC/USD heading? Will we see a new ATH for bitcoin?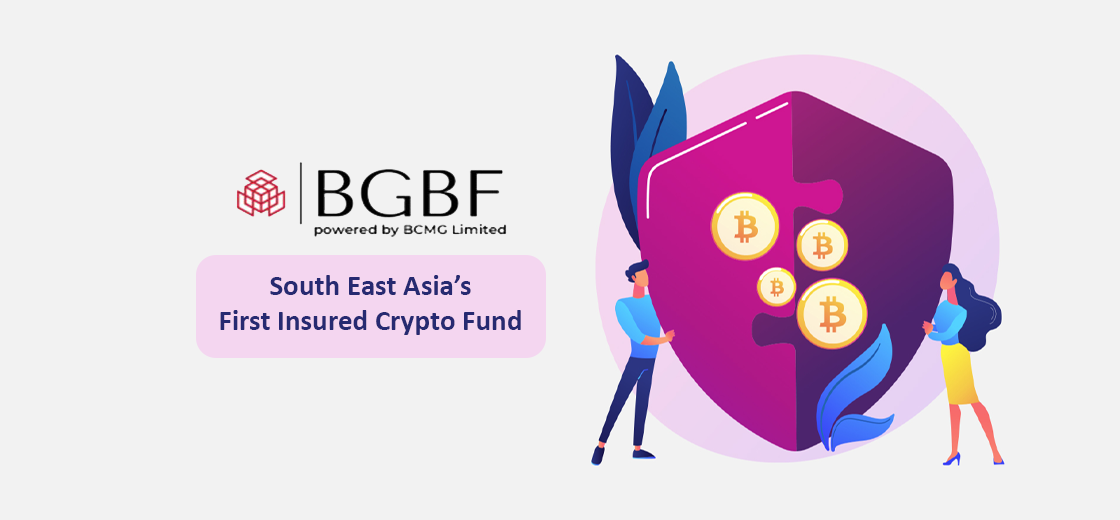 BCMG Genesis Bitcoin Fund-I or popularly known as BGBF-I has officially launched in the Asian market. The Malaysian based fintech company claims to be the first insured institutional crypto product available in the entire Southeast Asian region.
According to the press release, the Bitcoin fund was launched in response to an increasing demand for institutional crypto products in the Southeast Asia region. The uniqueness of this crypto fund can be narrowed down to the fact that it leverages an AI powered blockchain platform delivered by Calfin Global Crypto Exchange, which aims to offer increased security for its customer holdings.
"BGBF-I is a secure, insured and regulated platform where investors can get exposure to the Digital Assets industry. Investors get to benefit from our expertise in the financial, technical, and security aspects of Bitcoin investments, as well as enter this class with a peace of mind without any challenges or risk in directly handling the Digital Asset." says Fund Manager Subbu Vempati
According to its official website, the BGBF-I projects a minimum of 12% returns per year, in comparison to that of BTC which has gained 266.5% over the past 12 months.
This Week's Market Sentiment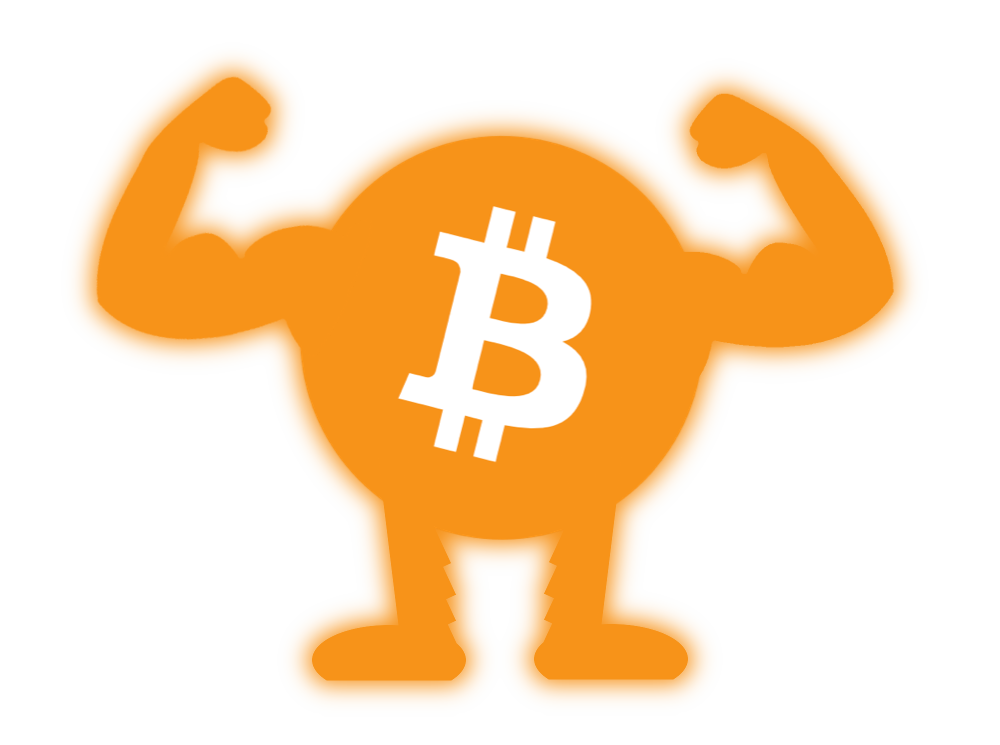 The Senate on Sunday passed the last stimulus check to pay eligible U.S citizens with $1400 payouts. However, President Joe Biden's massive cash payout in relief funds only piles new debt to the country's already huge mountain of debt. With these considered as recent events, it's expected for the US Dollar to continue to take a nosedive.
As this year's payout is greater than the last stimulus payout from the Trump administration of $1200, it is expected for some of this money to flow back into BTC given its exceedingly high return potentials in recent times.
According to the on-chain analysts, nearly 12,000 BTC left the professional trading platform Coinbase Pro as another wave of major BTC allocations at the current market prices. It was indeed a very nice coincidence as BTC took off past $54,000 soon after this event.
"That happened just before the recent surge in price. Nice coincidence," tweeted quant analyst Lex Moskovski on this incident.
It's definitely looking 'For Bulls' right now. Analysing the Binance orderbooks, shows that the next significant BTC/USDT resistances for the bulls stand at $58,000 — the current all-time high set few weeks back— and at $59,500.
Will we see another attempt at breaking the current ATH?
This Week's Mainstream Adoption
Bitcoin whales 'bought the dip' as orders for $100K or more hit an all-time high. There is certainly no shortage of demand for the world's most desired cryptocurrency. Even at $50,000 both big buyers, as well as smallholders, flock around BTC as it prepares for the latest stage of the bull run.
According to a social media update on the 9th of March, Material Indicators, the premier on-chain analytics firm stated that buy orders of $100,000 or more have reached an ATH on Binance, the biggest cryptocurrency exchange by volume worldwide.
Here's proof that whales bought the dip.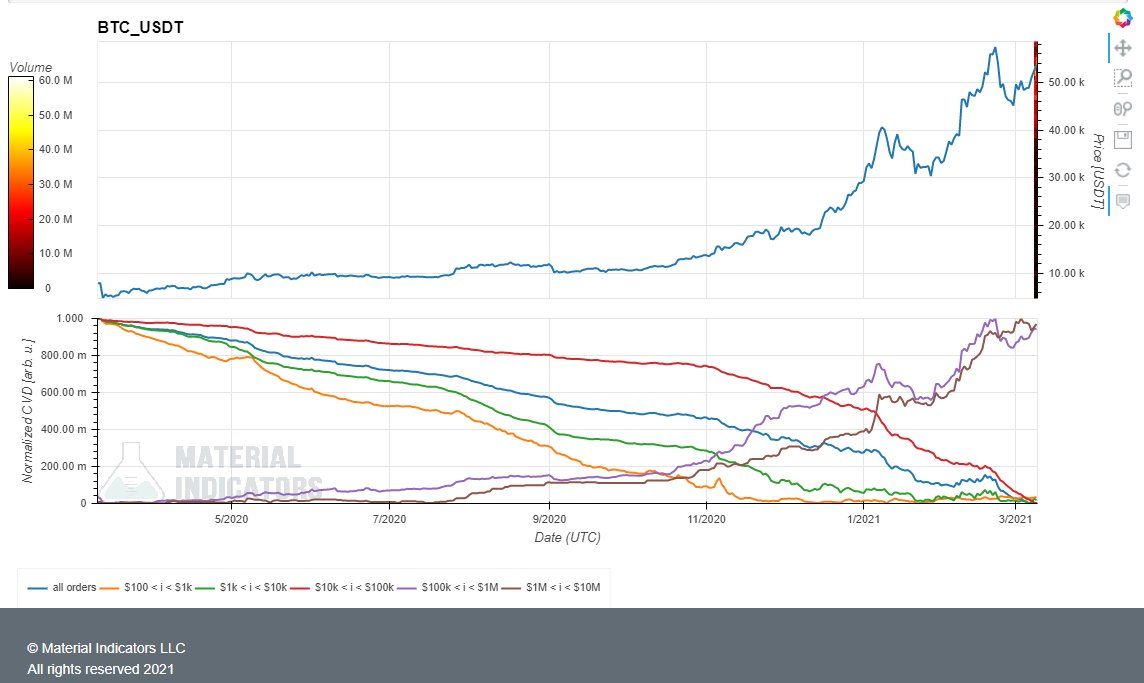 However, whale orders continued to decrease after the Senate passed the stimulus fund for $1.9 Trillion.
SaTT Update of The Week
SaTT Announces Plans to Launch a New Airdrop for SaTT ERC20 Token Holders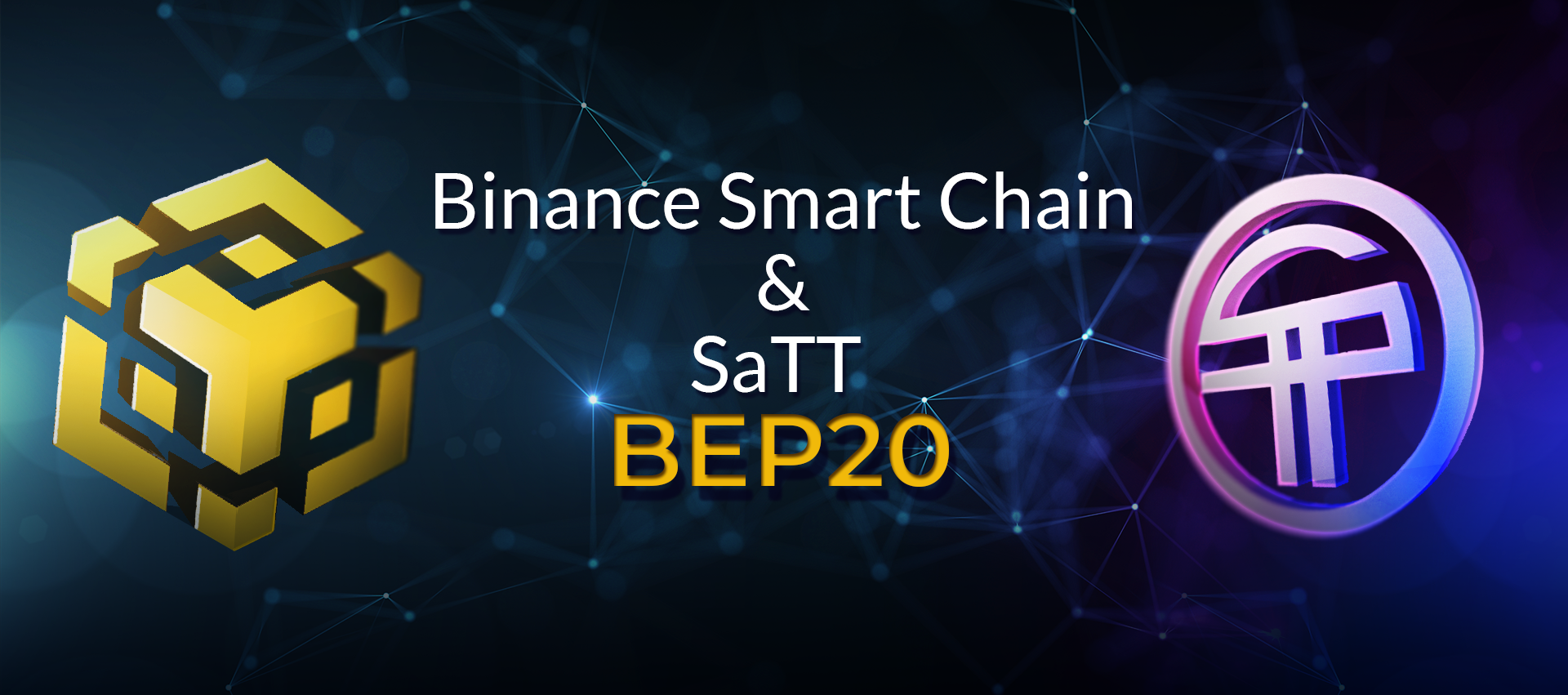 The SaTT BEP20 (BSC) is already available and exchangeable on Pancake swap, the integration of the SaTT BEP20 token on the SaTT platform for advertising campaigns is being completed.
To celebrate the creation of the BEP20 token, we are launching an exclusive airdrop campaign, the snapshot will be done on Friday and the distribution date will be announced soon. For more details on this airdrop, follow the latest SaTT updates on the official Telegram. Hence, this week's crypto highlights focus on SaTT's plan to announce a new airdrop.
SaTT also released few user guides on how users can contribute to increase liquidy on Pancake Swap . At the same time, SaTT users are now able to convert their BNB to SaTT BEP20 and vice versa. For more details on how to achieve that, please refer to this user guide.
The advantages associated with the BSC network make this a prime mover and well-articulated decision by the team. As a result, SaTT will be deployed as a BEP20 token, a token standard on the Binance Smart Chain that extends and improves on Ethereum's ERC-20 token standard.
This Week's Crypto Meme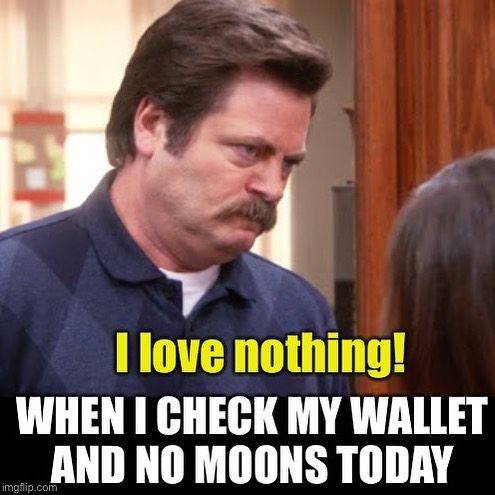 We hope you enjoyed this week's edition of crypto highlights. For a peek at our last edition of crypto highlights & blockchain news, click here.