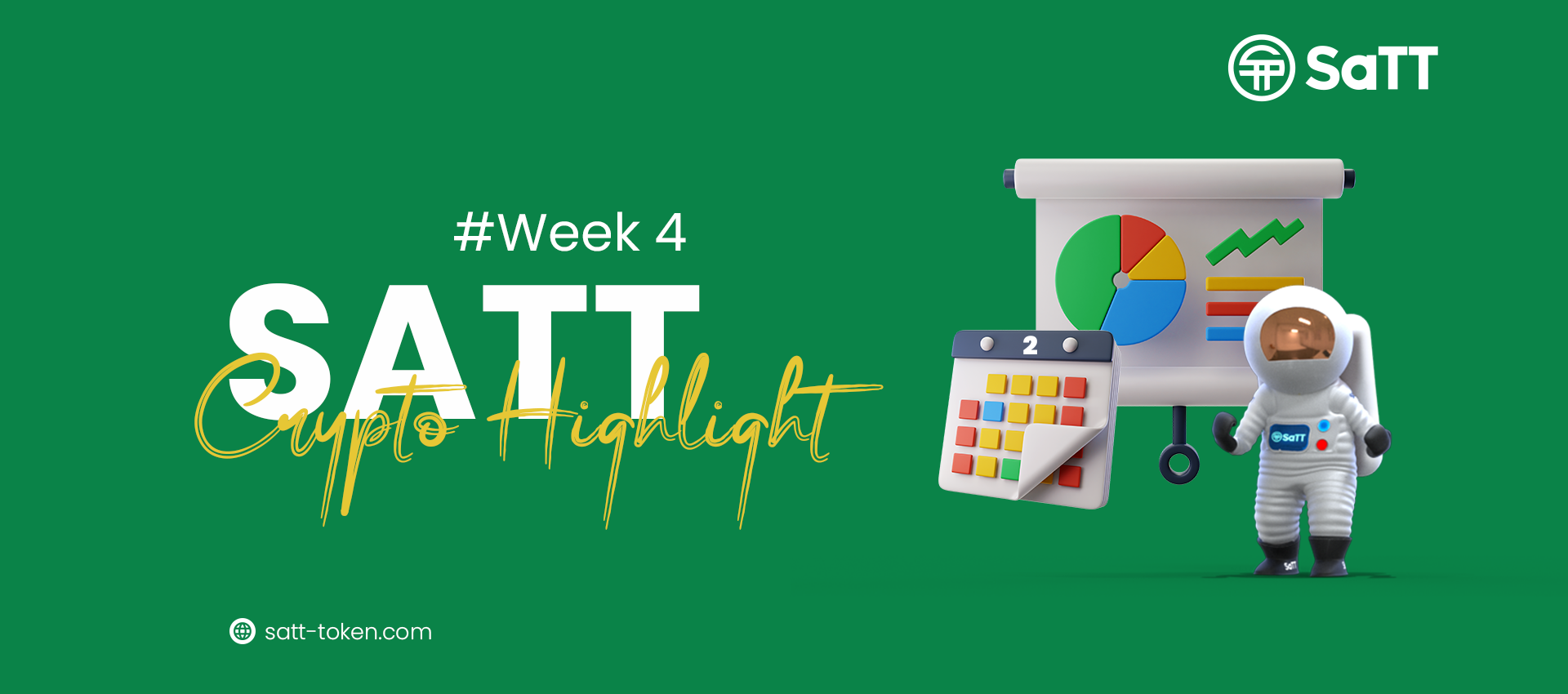 Crypto Highlights Week #4 – BTC price falls to $34K as Bitcoin RSI reaches most 'oversold'
Crypto Highlights: Adidas dives into NFT, Reactions trails Twitter NFT moves, Bitcoin RSI now oversold, SaTT integrates Simplex: These and more in this weeks' Crypto Highlights.
Top Headlines Of The Week
NFTs continue to go mainstream as Adidas Originals and Prada announce a user-generated NFT project.
Criticism surrounds Twitter's decision to roll out NFT profile pictures to offer insight into what users really want.
Bitcoin falls below $34k as RSI plunges below the most 'oversold' region since the March 2020 crash.
Top Stories Of The Week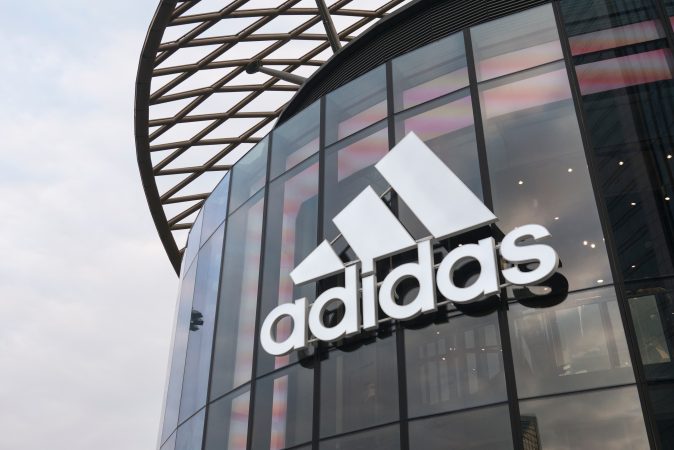 adidas Originals and Prada are collaborating on an NFT partnership that will include user-generated content and creator-owned art. According to a Thursday statement from the two firms, the initiative would bring together individuals from fashion, design, and cryptocurrency to create large-scale digital artwork inspired by the real Re-Nylon collection.
adidas Originals and Prada will ask their respective audiences to contribute anonymized images to the NFT initiative, which will run on the Polygon network, an Ethereum-compatible network.
Zach Lieberman, a digital artist, will merge 3000 community-sourced minted NFT artworks into a single mass-patchwork NFT design. Contributors will retain complete ownership rights to their individual NFT tiles, and participation in the Adidas for Prada re-source initiative is free. Contributors who appear in the final project will be able to sell it on the secondary market.
"Owners of each individual NFT will receive a percentage of the auction sale of Adidas for Prada re-source by Zach Lieberman each time it is sold, in perpetuity," the statement explained. "This new structure of shared ownership, made possible by Web3 technology, represents a cultural shift towards creator rights which is core to the crypto arts movement."
The final NFT will be auctioned off on SuperRare, a curated marketplace for NFT artwork. The majority of the auction earnings will benefit the non-profit group Slow Factory.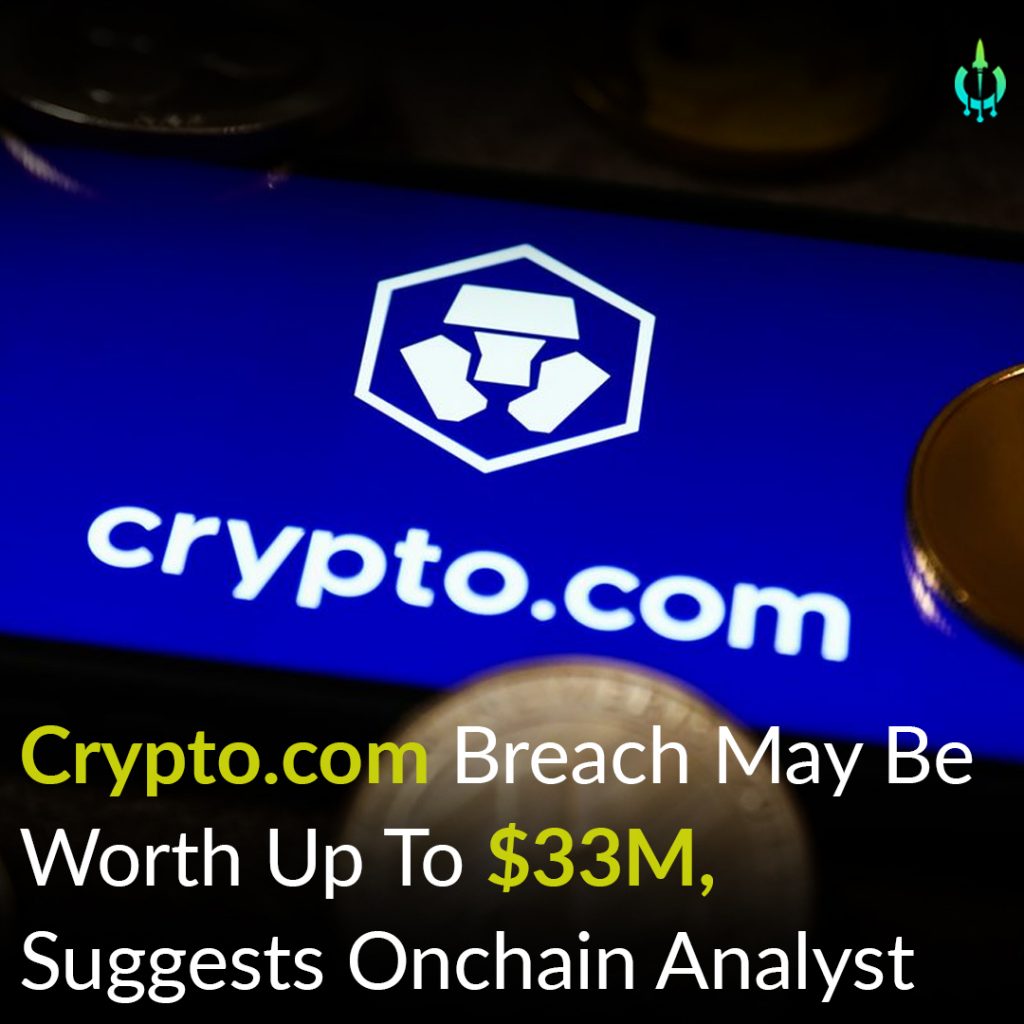 According to an Onchain analyst, Crypto.com's loss in the recent security breach might have been worth more than the estimated $15 million.
The Crypto.com security breach, which was believed to have resulted in the loss of 4.6K ETH ($15 million), according to Pseudonymous ErgoBTC, an on-chain analyst at Bitcoin (BTC) research firm OXT Research, might be valued at up to $33 million.
On Monday, it was reported that Crypto.com had suspended withdrawals "after a limited number of users" reported suspicious activities on their accounts. The cryptocurrency exchange has subsequently resumed withdrawals and stated that its users' money is "secure," but later rumors surfaced that it had lost 4.6K ETH ($15 million) and was laundering it using Tornado Cash.
On Tuesday, ErgoBTC reported that another 444 BTC ($18.5 million) had been stolen from Crypto.com's payment wallet. OXT Research found a suspicious transaction of 52.55 BTC ($2.18 million) from Crypto.com's custodial wallet, according to ErgoBTC.
According to ErgoBTC, "many hundred withdrawals" were made following the transaction, which was subsequently merged into four outputs valued at 67.75 BTC ($2.81 million) apiece. The four batches totaled 271 BTC ($11.25 million), and they were all laundered using Bitcoin tumbler, a tool that allows users to mix several transactions and make it more difficult for investigators to track Bitcoin payments.
This Week's Market Sentiment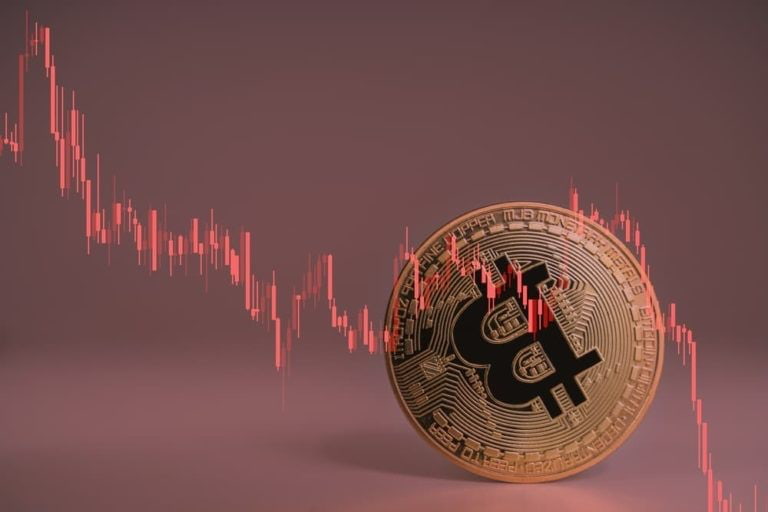 This week's crypto highlights feature the recent crash of the biggest cryptocurrency. Bitcoin (BTC) struggled to recoup recent losses on Jan. 22, as projections of a drop to $33,000 or below appeared increasingly realistic. TradingView data tracked Bitcoin (BTC)/USD as it plummeted below $35,000 in the first part of January 22.
With few silver linings for bulls, decreased weekend volume was set to produce some classic volatile oscillations after Bitcoin fell below $40,000 on Jan. 21. While some, particularly El Salvador, took advantage of the new lower levels, others expressed worry that, despite the decline, bulls were still under pressure.
"The crazy part is that open interest hasn't flushed," trader and analyst William Clemente said, one of several market participants noting that derivatives traders are still battling the trend.
"After all this carnage and absolute state of panic funding somehow isn't giga negative, futs aren't backwarded and OI barely went down. Interesting times. And with 'interesting' I mean poverty," popular Twitter account Byzantine General additionally quipped.
On the day, Bitcoin's relative strength index (RSI) dipped to its lowest levels since March 2020, providing some comfort. BTC/USD had fallen under $3,600 at the time before making a rebound that would extend well into the next year.
On January 22, the daily RSI was merely 20, significantly below even the typical "oversold" zone.
"A bit more reliable than Bitcoin alone -> total market capitalization is at next level of support, while the daily RSI hits the lowest level since March 2020," Cointelegraph contributor Michaël van de Poppe commented on the situation.
Mainstream Adoption Of The Week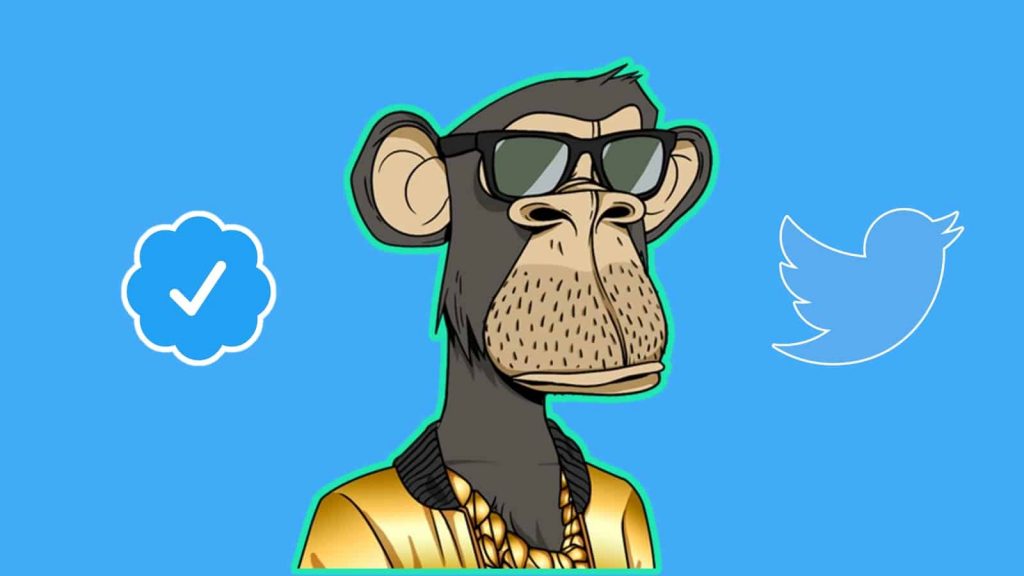 On Thursday, Twitter Blue, the company's premium membership service, introduced a new feature that allows customers to post non-fungible tokens (NFTs) as profile images.
In the drive to become the defining social media center of Web3, the firm is one of the first large traditional Web2 companies to include NFT capabilities. However, there was a considerable outcry from certain members of Twitter's NFT community and larger user base in the aftermath of the announcement regarding what this implies for the platform and NFT art owners in the future.
Elon Musk and other crypto fans and influencers have voiced worry that Twitter isn't doing enough to prevent frauds and restore stolen NFTs. Musk accused Twitter on Friday of devoting engineering efforts to integrating NFTs rather than addressing pre-existing issues like spam and bogus accounts.
Twitter Blue is an improved version of Twitter that provides subscribers with premium features such as the ability to undo tweets, eliminate advertisements, and create folders for saved Tweets for $2.99 USD per month.
According to a Twitter thread, on January 20, Twitter Blue decided to introduce another option for its users: the ability to link a crypto wallet and submit an NFT as a profile photo for mobile iOS users, which is added to fulfill overwhelming user demand.
Exclusive From SaTT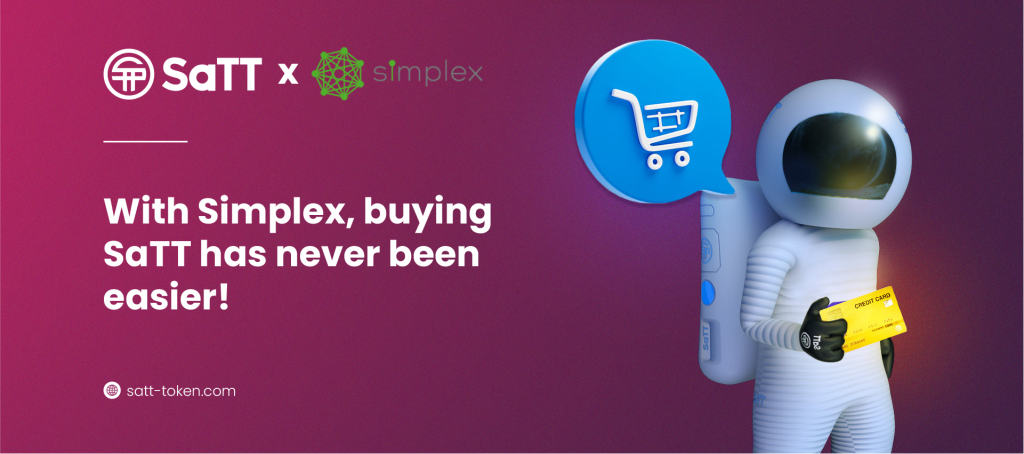 How can we make SaTT the advertising token if it is only freely available to crypto insiders? By making it easier to buy! We incorporated Simplex into our website with this goal in mind, and the results are clear: purchasing SaTT has never been easier!
Simplex is a payment solution that allows you to easily buy your favorite cryptocurrencies directly by credit card. Today, SaTT joins the long list of tokens supported by Simplex, allowing everyone to buy it via credit card directly from our website or Simplex website.
To ensure the best pricing, the liquidity utilized for the purchase is the SATT/USDT pair of the Bittrex exchange, where we have been listed since November 4th.
SaTT continues to determine the course of blockchain advertising with the integration of Simplex and the recent launch of its new smart contracts. As 2021 drew to a conclusion with a slew of achievements, 2022 is already shaping up to be jam-packed with fresh breakthroughs.
This Week's Crypto Meme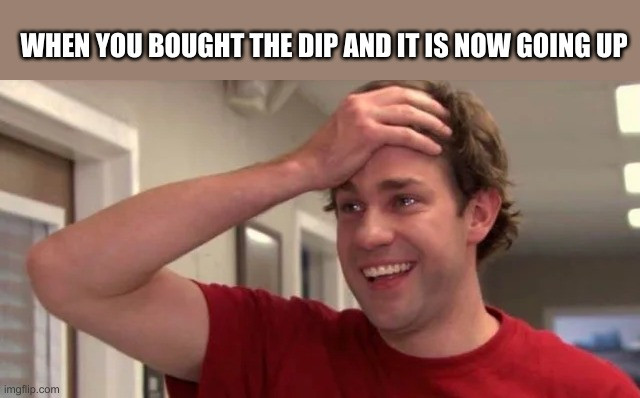 We hope you enjoyed this week's edition of crypto highlights. For a peek at our last edition of crypto highlights & blockchain news, click here.