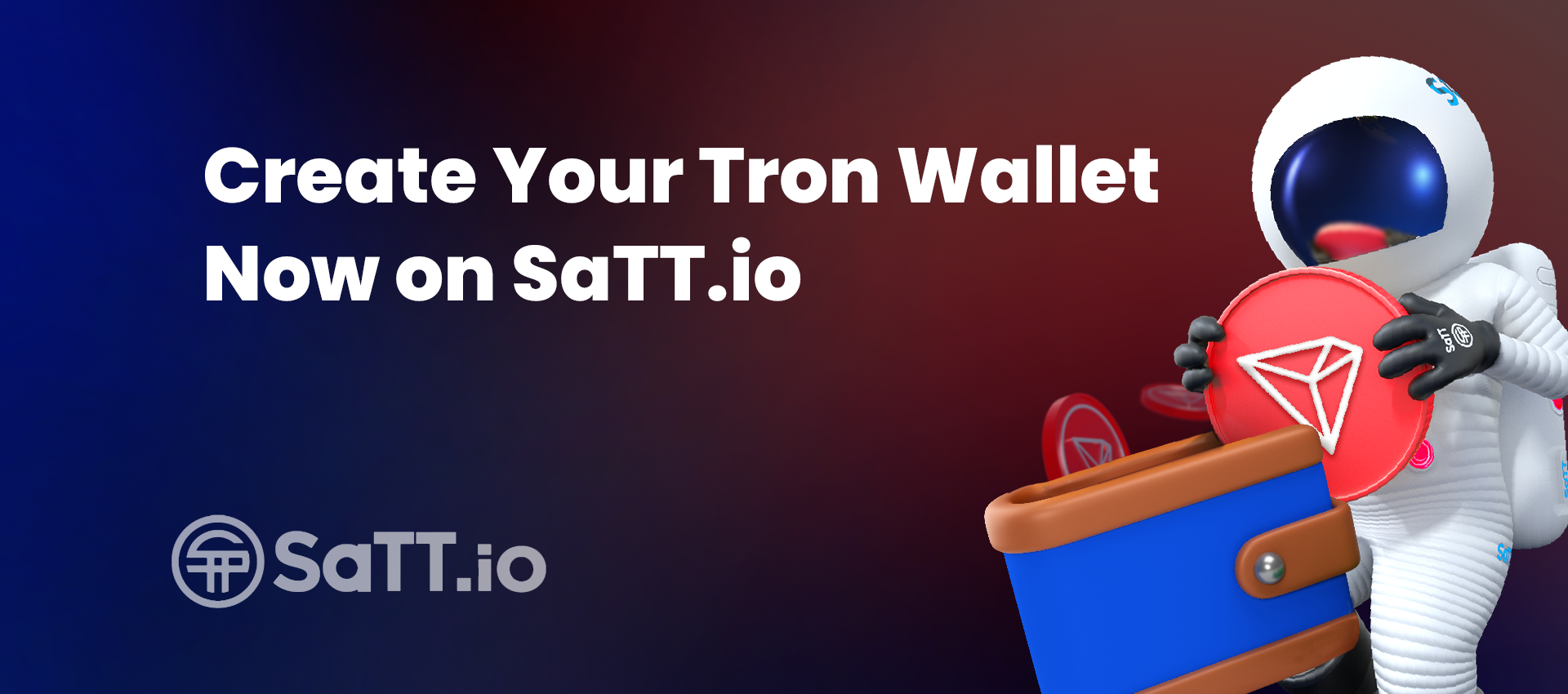 How to create your TRC20 Wallet on SaTT.io?
We have recently announced on our Twitter account our TRON (TRX) and BitTorrent (BTT) networks adoption.
From today on, you can create your tron TRC20 wallet on SaTT.io easily.
SaTT won the 1st Runner Up place on the TRON Grand Hackathon 2022 Season 2
Our participation to the TRON Grand Hackathon 2022 Season 2 was a huge success. The project pleased the whole Tron community and we had much more votes than expected. Our goal for this Hackathon was to introduce the TRC20 and BRC20 networks to the SaTT wallet, as well as the feature that enable advertisers to start their campaigns on these two networks.
The TRON ecosystem and its community are one of the most active and performing blockchain networks during this bear market. Its lower transaction fees compared to other networks make it outstanding.
Our team saw this as an opportunity to reduce cross-network costs for low income peers who are trying to make a side hustle.
Nano-influencers and micro-influencers will benefit from TRC20 and BRC20 networks implementation into the next web3 influencer advertising platform by cutting some network fees.
Now, it's easier for them to harvest their profits from the Adpools on multiple campaigns without affecting their revenues.
Create your first crypto advertising campaigns
We are now part of the TRON ecosystem, which gathers many ambitious projects. On this occasion, we decided to offer to all projects that participated in the hackathon, a free listing by participating in the sTRONgerTogertherChallenge that was launched by Laurent Perello on Twitter with an Airdrop of +$10K that spreads over 30 days and of which we decided to offer $2200 in $SaTT to promote the event and enhance at the Tron ecosystem.
How to create a TRC20 wallet?
Starting from today, you can now create your TRC20 wallet today.
You just need to enter your transactional password and click on the "Create" button.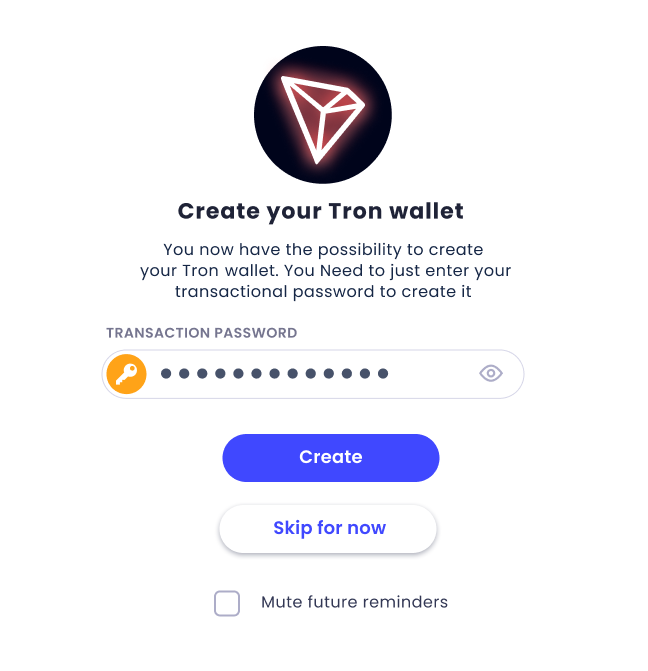 For those who are already registered and have accounts, simply log in and a dialog box will appear so you can enter your transaction password.
All you have to do is to enter your password and a TRC20 wallet will be created automatically, with the same password.
For new accounts, no action is required, just create an account and you will have access to all blockchain networks available on the platform.
How do I find my TRC20 wallet address?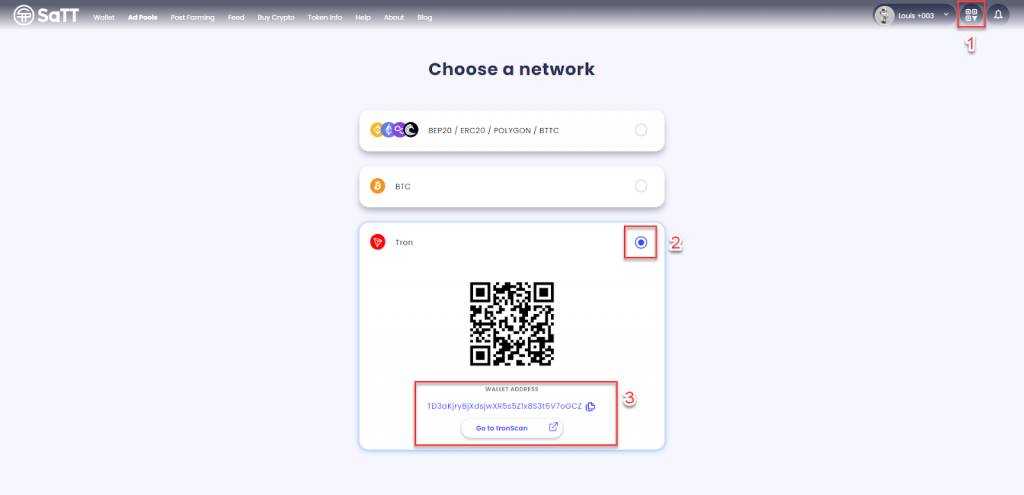 Step 1: To find your TRC20 wallet address, login to your SaTT.io account, and click on the QR Code button.
Step 2: Select Tron, and your TRC20 wallet address will appear directly.
Conclusion

The implementation of the TRC20 wallet in the platform will certainly create a new dynamic within the Tron community, but our project will not stop there.
We plan to expand our collaborations with other projects to make our Token cross-chain.
To help you get the full potential of the platform, our marketing team has prepared a series of tutorials for you.