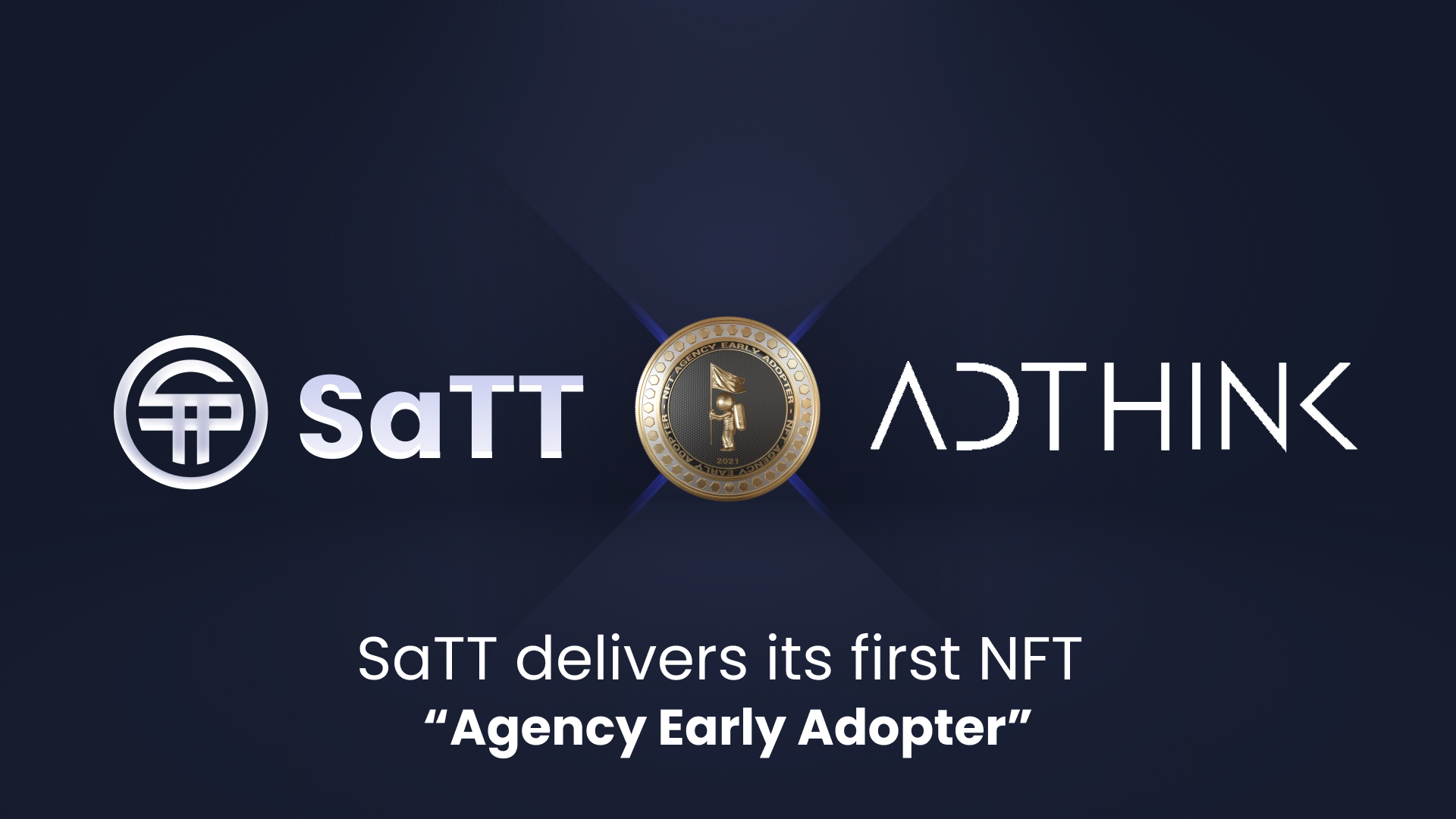 Atayen (SaTT), delivers its first NFT "Agency Early Adopter" to Adthink its new partner of choice
Democratization will be achieved through partnerships, and we understood this clearly at SaTT. That's why we have signed a partnership with Adthink, the French smart digital marketing specialist, which has become one of the first 5 companies to receive our NFT Agency Early Adopter, which rewards companies that trust the SaTT ecosystem for their products.
The line between centralized and decentralized economy is shrinking
To kick off this month of festivities, we are honored to announce a partnership with Adthink. Founded in 2001, the company has quickly established itself in the digital marketing market. Thanks to its trading desk and its affiliation platform used by more than 500 clients, Adthink achieved a turnover of 10.24 million euros in 2020. A success that is also visible in the studies of the famous audit and consulting firm PwC, which in 2018 included Adthink in the "Top 100 Digital", a top highlighting the best companies in the digital sector.
Finally, as if that wasn't enough, Adthink is also listed on the Euronext market, the main stock exchange in the Eurozone.
"Adthink and its performance-oriented approach to digital marketing fits perfectly with the spirit of SaTT. We are proud to deliver to Adthink our first NFT Agency Early Adopter and look forward to making Ad Pools available to their clients", Gauthier Bros, CEO of Atayen (SaTT)
While this partnership will undoubtedly bring us a new customer base, it also signals recognition of the seriousness of the solutions we are developing at Atayen for the SaTT ecosystem. This partnership is only the beginning of the new features we are announcing to conquer the ever-growing influence market, which will represent 20 billion dollars by 2022!