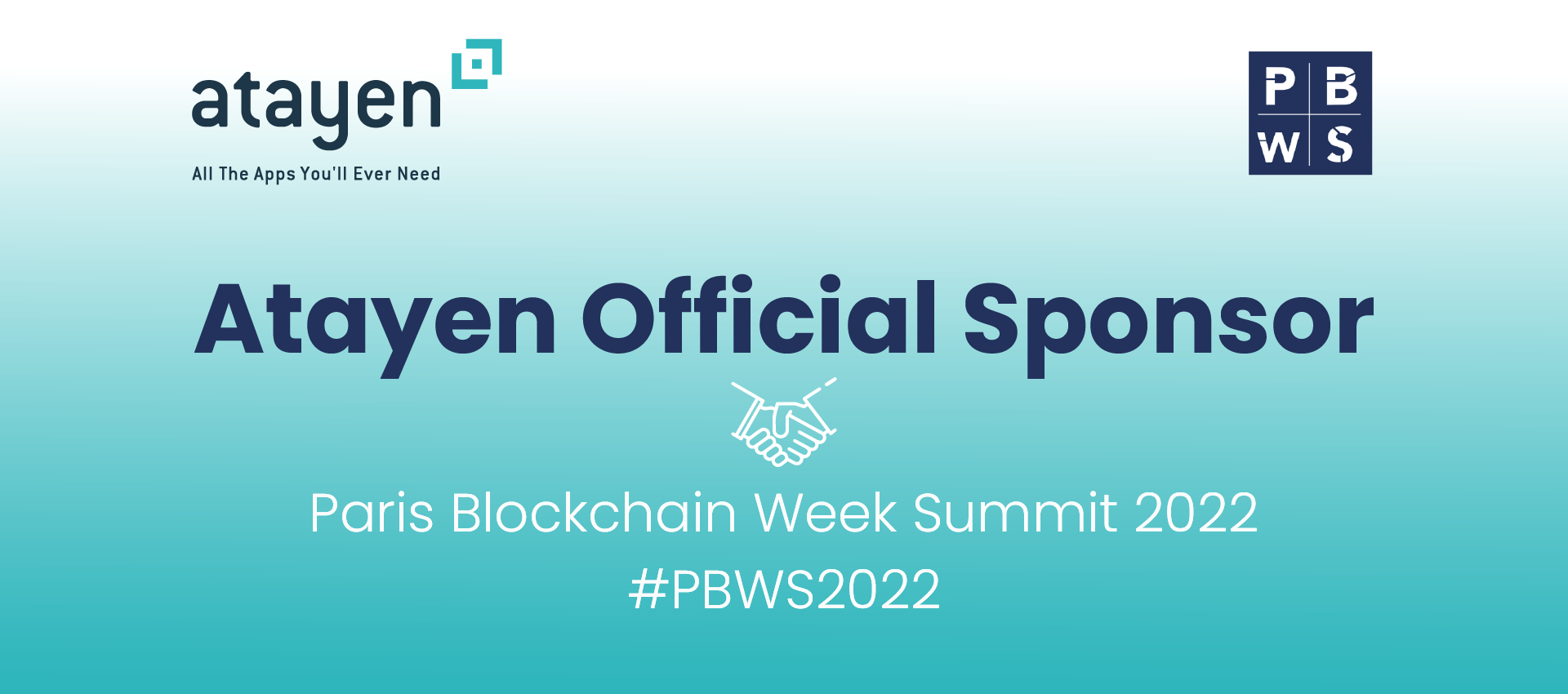 Atayen Official Sponsor of the Paris Blockchain Week Summit 2022 event
Did you see us on the Paris Blockchain Week Summit 2022 website? Yes, it's official. We have chosen to sponsor the event. You'll find us in a dedicated space, alongside Bittrex, Ocean, Neo… But not only! Heavyweights such as Ledger, Binance, or even FTX will also be present. Find the full list of sponsors. Indeed, it is long. This will be an opportunity for us to expand our network, and for you to meet us. 
French Article: https://satt-token.com/blog/fr/2022/04/01/atayen-sponsor-officiel-de-levenement-paris-blockchain-week-summit-2022
THE European blockchain conference
As you will have understood, this is THE Blockchain 2022 Event to don't miss. Between competitions, business dinners, conferences, presentations, and business meetings. This is an opportunity to share topics that we are all passionate about: NFT, Blockchain, Technology, Development, Programming, Open Source…
Contact us, Make an appointment with the Atayen team
If you want to meet us, email us at contact@satt-token.com, and we will send you our availability slots.
See you soon! 👋👋