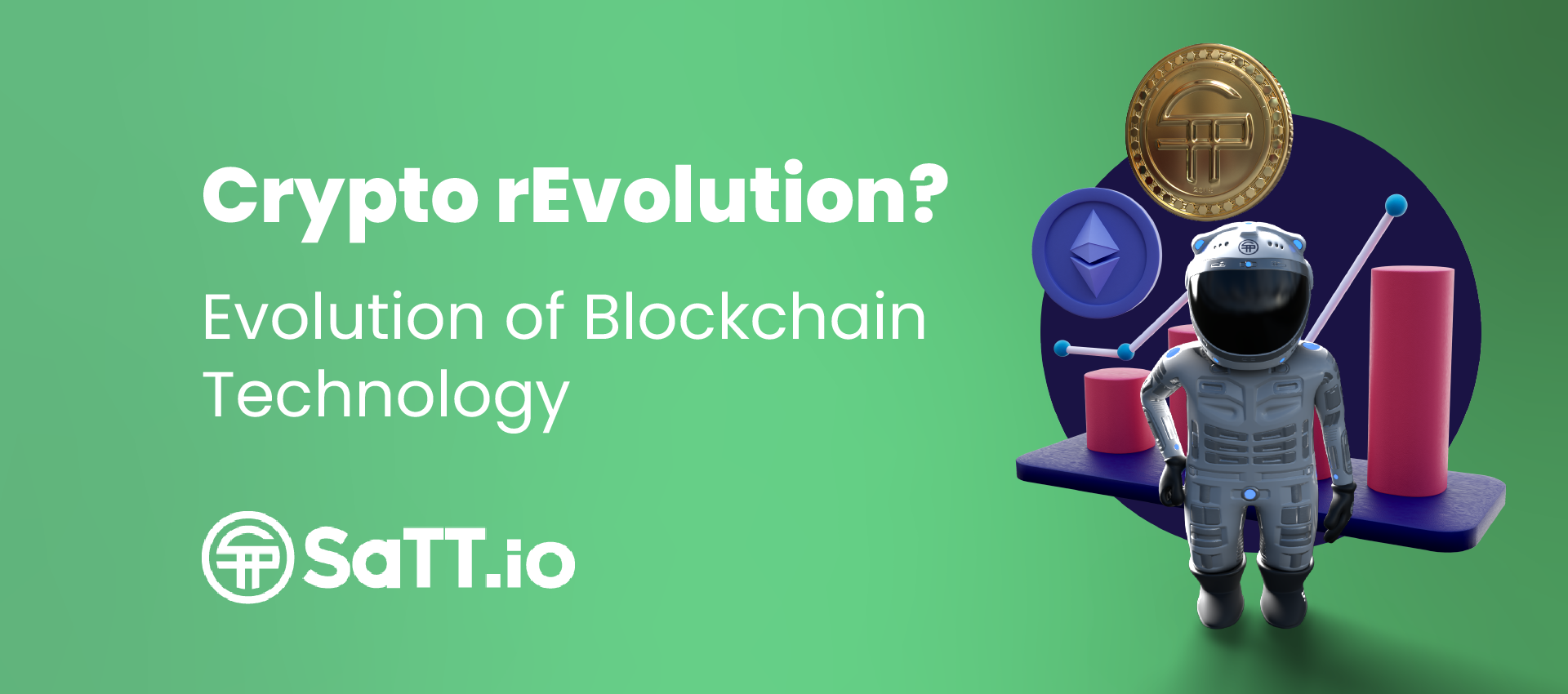 A Look Into Six Stages Of Evolution Of Blockchain Technology
As technology continues to progress and change, the blockchain is undergoing a similar revolution of its own. What once seemed like an exotic puzzle with little more than theoretical potential has now become a cornerstone of almost every industry imaginable — including our own. The unstoppable advance of the blockchain has led to an exponential increase in startups innovating on the technology and adapting it for their own needs.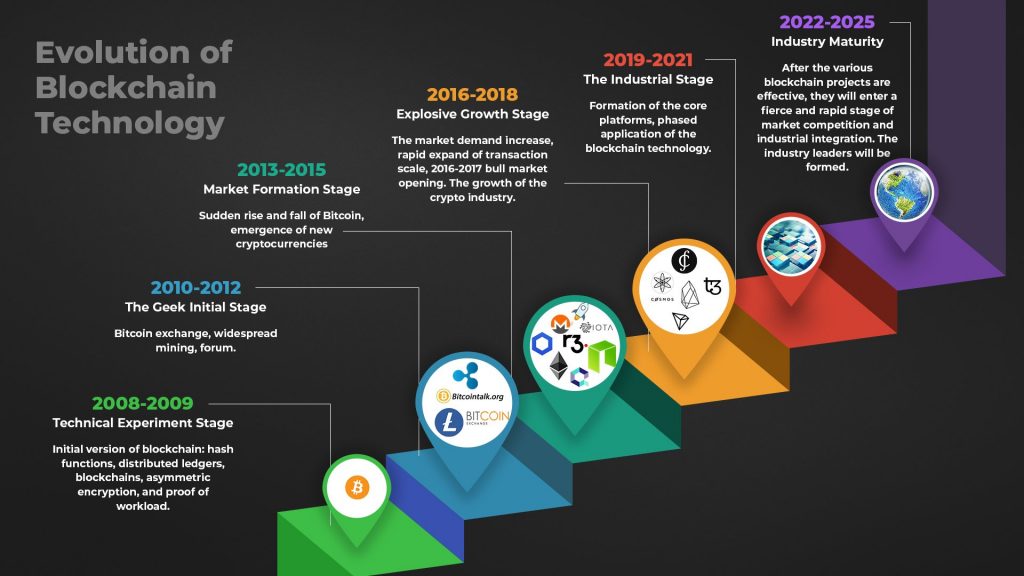 In this article, I'll be exploring the evolution of blockchain technology and its role in the future of our industry.
Technical Experiment Stage (2008-2009)
During the technical experiment stage of blockchain evolution, the first formal implementations of blockchain technology were discovered and demonstrated. The most prominent of these was the proof of work (POW) algorithm, which uses hash functions to distribute data across a network of nodes and verify their work product. Other notable technical achievements during this era include the first distributed ledger, the blockchain, and the first asymmetric encryption scheme.
The Geek Initial Stage (2010-2012)
The Bitcoin exchange was formed, widespread mining started, and the first forum dedicated to blockchain technology was created. Technical experimentation continued throughout this period, with many new algorithms being discovered, designed, and implemented. The first blockchain-based digital currency, Bitcoin, was introduced to the public in 2009. Over the next several years, widespread mining of Bitcoin began, and the first dedicated forums for blockchain technology were created.
Market Formation Stage (2013-2015)
During the market formation stage, a number of cryptocurrencies began to emerge and were increasingly popular, particularly Bitcoin and Ethereum. As they gained popularity, so did concerns about their volatility. For example, in 2013, the price of Bitcoin had reached US$1,150, only to fall back to US$800. The price then began to increase again, reaching a record high of almost US$1,400 in December 2014.
Explosive Growth Stage (2016-2018)
The market demand for cryptocurrencies began to increase dramatically during the explosive growth stage. This led to a rapid expansion of the transaction scale of cryptocurrencies, which occurred between 2016 and 2017. During this time, the cryptocurrency market experienced its first major bull market, which opened up a flood of new investors and participants. The growth of the crypto industry was exponential, and it quickly became one of the most exciting and emerging areas of technology.
The Industrial Stage (2019-2021)
During the industrial stage, the core platforms of the blockchain became more formally defined, allowing for the consistent definition of terms and rules across the industry. As the market strived towards growth, core platforms continued to become more formal, with the first formal set of core platform rules being stated in the EOS whitepaper on May 29, 2019. In the upcoming months, a number of formal upgrades to the core platform are expected, with the most notable being the removal of the block production cap.
Industry Maturity (2022-2025)
In the next three years or so, several blockchain platforms will emerge to become industry leaders. All of them fulfill the original promise of blockchain technology, which is to establish a decentralized system. They have used blockchain technology to provide a decentralized digital identity system that could be used to securely store and manage identities, credentials, and confidential data, without the need for a centralized third party. In this stage, we expect to see ongoing competition between the three most prominent core platforms: Bitcoin, Ethereum, and Tether, all of whom have their own blockchain and have run into similar challenges. All three are seeking to facilitate decentralized applications (dApps) and store data (located on their respective Blockchains). In other words, they are all trying to build, to varying extents, a platform for decentralized computing. The race is on.
Will Cryptocurrency Further Evolve?
The current stage of cryptocurrency evolution is the most interesting in terms of evolution. Blockchain technology has already introduced us to a number of new innovations, and a new phase is just beginning in which the industry will continue to advance. But will there be further revolutions? I believe that cryptocurrency can evolve even further into blockchain 3.0, with different Blockchains for various applications.
Bottom Line
Today, we see blockchain technology as not just an interesting theoretical exercise but rather a foundational technology with profound implications for the future of our industry. We have come to recognize it as the strongest and most secure mechanism to transfer data and information, which is exactly what we need to become self-reliant in our marketplace. The evolution of blockchain technology will continue to transform, whether it be through new technical breakthroughs or more formalized updates to the existing core platform while evolving with the technological needs and demands of the industry in general. But rest assured that our industry has a role to play.