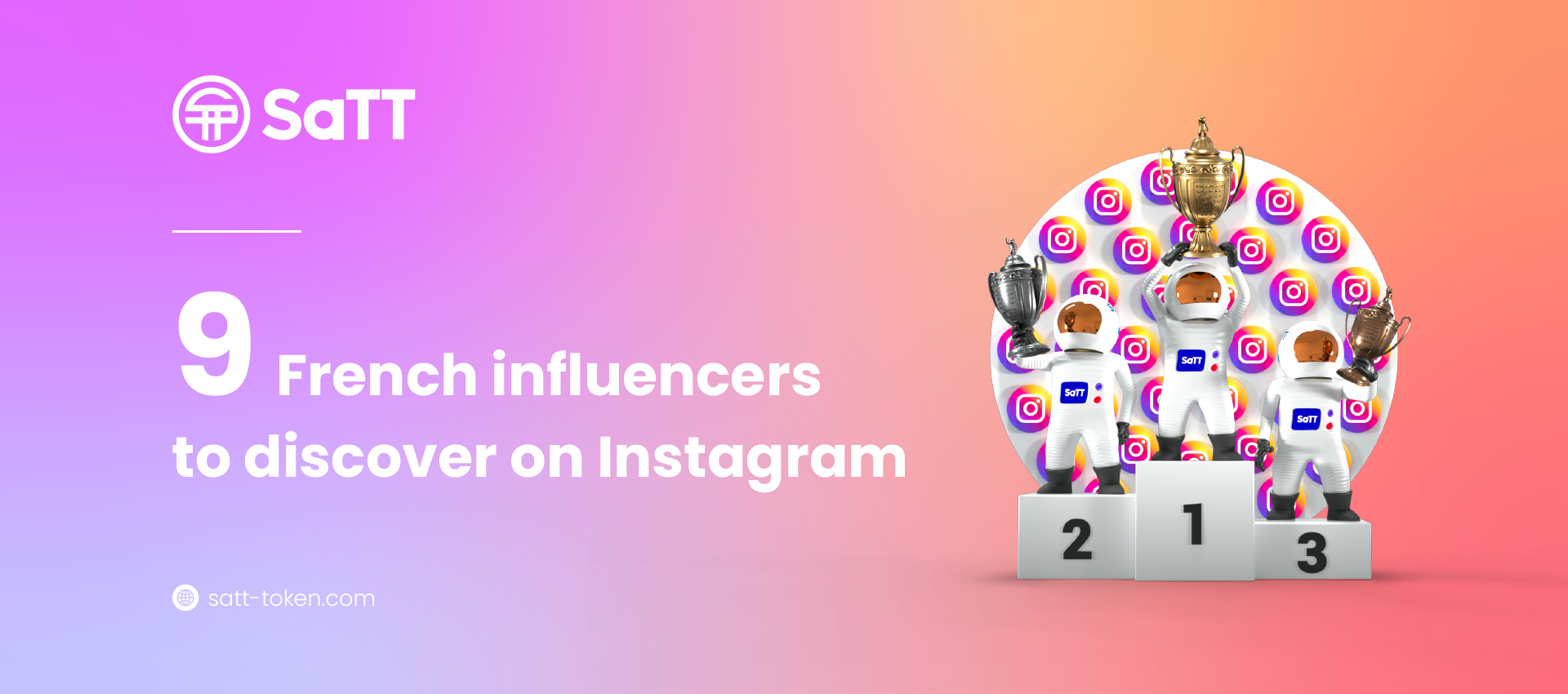 9 French influencers to discover on Instagram
Created in 2010, the Instagram social network now has more than 1.4 million active users worldwide. Some of them have become popular figures on the network by sharing their passion and their daily lives. These social media influencers have managed to bring people together and each create a community that follows them for their content and their personality. To stand out on Instagram, you usually need to be an expert in a field. In this article, we present 9 French Instagram influencers who each excel in their own field.
Hervé Cuisine, food influencer on Instagram

Hervé Palmieri, aka Hervé Cuisine en ligne, was one of the first food influencers & food blogging. He created his blog in 2007, where he shares recipes accessible to all, accompanied by videos. Today, he is very active on social networks, and in particular, on Instagram where he makes his 708,000 subscribers salivate.
His success allows him to make fruitful collaborations with famous brands in the kitchen world such as Danone or Vahiné. He draws his inspiration from his family's origins in Italy, Vietnam, and Provence. His travels abroad, in the United States and in Asia, complement his influence. His good humor and his always meticulous and appetizing content make him an influencer that we enjoy following.
Raphaël Spezzotto-Simacourbe, men's fashion influencer and lifestyle
It would be wrong to think that only women have been able to take over social networks to share their daily lives and their daily outfits. Raphaël Spezzoto-Simacourbe is one of the most popular male lifestyle Instagrammers with more than 235,000 followers.
After studying in business school and working at Google, the young man started on Instagram by improvising as a model. As luck would have it, modeling became one of his jobs. Passionate about fashion, he is the co-creator of a ready-to-wear brand called Insima. He stands out for his always very elegant photos, whether they take place in Paris or abroad.
Marine Leleu, the sports influencer who motivates

Multitasking athlete and sports coach, Marine Leleu is famous on Instagram for her content oriented around sports and bodybuilding. She shares her daily life with more than 465,000 subscribers, always with a smile on her face.
Marine exudes positivism and overcoming oneself. This 31-year-old young woman successfully completed the 2018 Enduroman challenge between London and Paris, becoming the first French woman to do so. We follow her to discover her training, her exploits, and her advice. She is also the creator of the Llive brand, which offers socks and underwear.
FMR Travelblog, the Insta account that makes you travel
Hugo and Victoria are passionate about travel and like to live unique experiences, discovering places of unsuspected beauty. They created their Instagram account in 2016 and now have more than 100,000 followers.
These travel influencers share photos of their travels and adventures around the world. The enthusiasm for their photos quickly allowed them to collaborate with well-known brands like Airbnb. They are regularly called upon by tourism professionals to promote destinations or hotels.
It's an Instagram travel account that makes you dream with its very immaculate photos and videos and that gives you great travel ideas.
Jojol, tech influencer, iPhone and Android
Johan Lelièvre is better known on the Internet under the name of Jojol. He is one of the most active and popular high-tech YouTubers and has more than a million subscribers on his channel. On Instagram, he shares his daily life but also additional information about his activity on YouTube with his 509,000 subscribers. You can discover video tests and reviews as well as competitions in partnership with famous companies such as Huawei or Fnac.
BabyChouFamily, the daily life of an French Instagram mom
The BabyChouFamily is Roxanne, Alex, Mila and Owen. This family is very followed on social networks, especially on Instagram, by more than 386,000 followers. But the 35-year-old mother does not stop at this platform and is also present on YouTube and on her blog.
Roxanne skillfully mixes family, child, lifestyle, fashion and beauty on her account. Her community is mainly made up of French mothers, aged 18 to 35. Very active on Instagram, she regularly shares her tips and favorites, but also life moments.
HugoDécrypte, the news and political influencer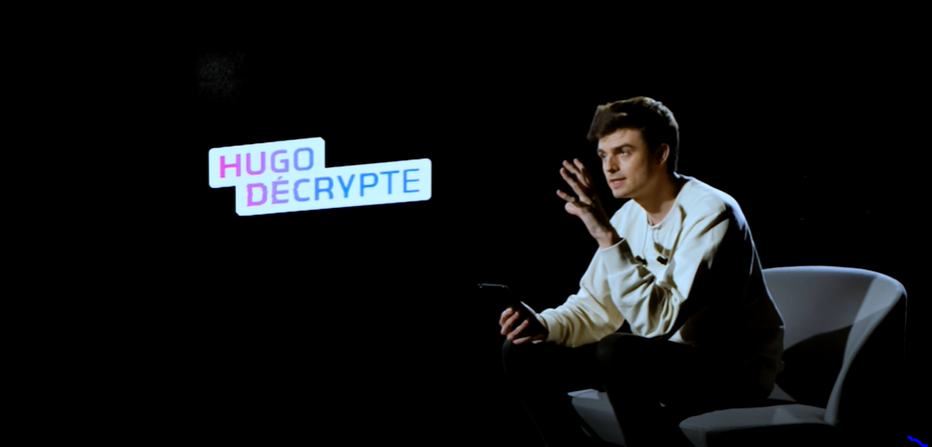 HugoDécrypte, whose real name is Hugo Travers, is a young French web videographer and journalist.
In 2015, he aimed to use a short format to alert young people of current events while in his first year at the University of Sciences Po. On his Instagram account, he shares daily news in posts that go right to the essentials. It is an undeniable success for HugoDécrypte who now has 1.9 million followers. Concise and attractive, his publications are reliable sources of information for the younger generation, allowing them to quickly learn about national and world news.
La Minute Culture, to cultivate yourself on Instagram
Every Monday, Camille Jouneaux shares a series of stories with her 146,000 subscribers to learn more about cultural topics. On authors, painters, paintings or recurring themes in art, the format is intended to be informative but also entertaining. There are many humorous and anachronistic notes through the addition of memes or emojis.
La Minute Culture offers its subscribers the pleasure of discovering historical and artistic subjects with accuracy and lightness. Professionals from the world of art and history have not missed this nugget. Camille Jouneaux has notably collaborated with Éditions Folio, the Center des Monuments Nationaux, and the city of Versailles.
Peau Neuve, media expert for natural self-care
The Peau Neuve Instagram account is a collection of good advice for taking care of yourself with natural products. It brings together 230,000 followers and shares many publications on various and varied topics relating to beauty, skincare, and hair. It is a real mine of information for green beauty enthusiasts. The founder has chosen not to reveal her identity, proof that an expert Instagram account in her field can be influential without a public figure being associated with it.
When it comes to influencer marketing, it is necessary to ensure the right choice of influencer. It is through this personality that the brand will express itself. The advantage with Instagram is that there is something for everyone!
Any brand or company can find an influencer based on their target audience. Fashion for men, high-tech, tourist destinations, products for children— collaborations are possible in all areas.