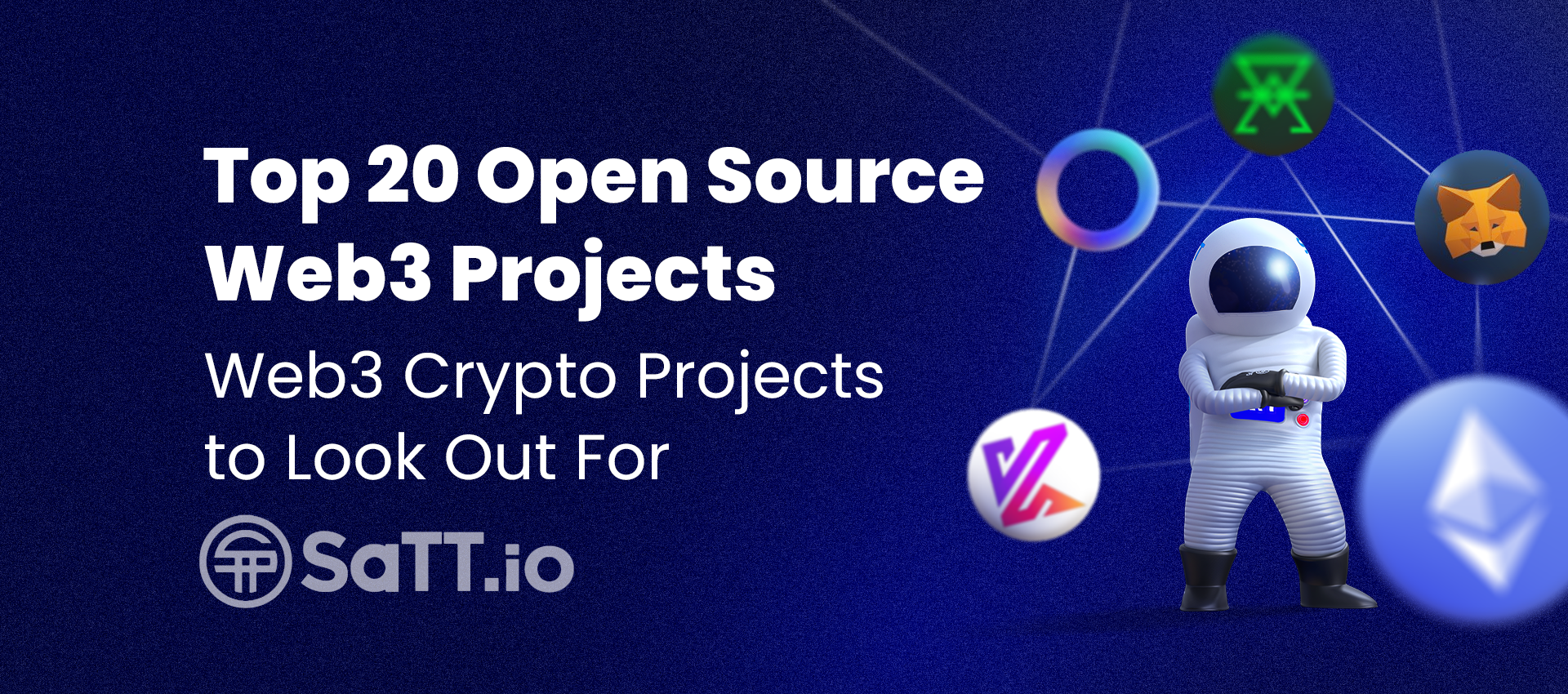 Top 20 Open Source Web3 Projects
Cryptocurrencies have taken over the world in the last decade. But things are now expanding further. Decentralized currencies have led to the creation of a decentralized web. This decentralized web is now known as Web3.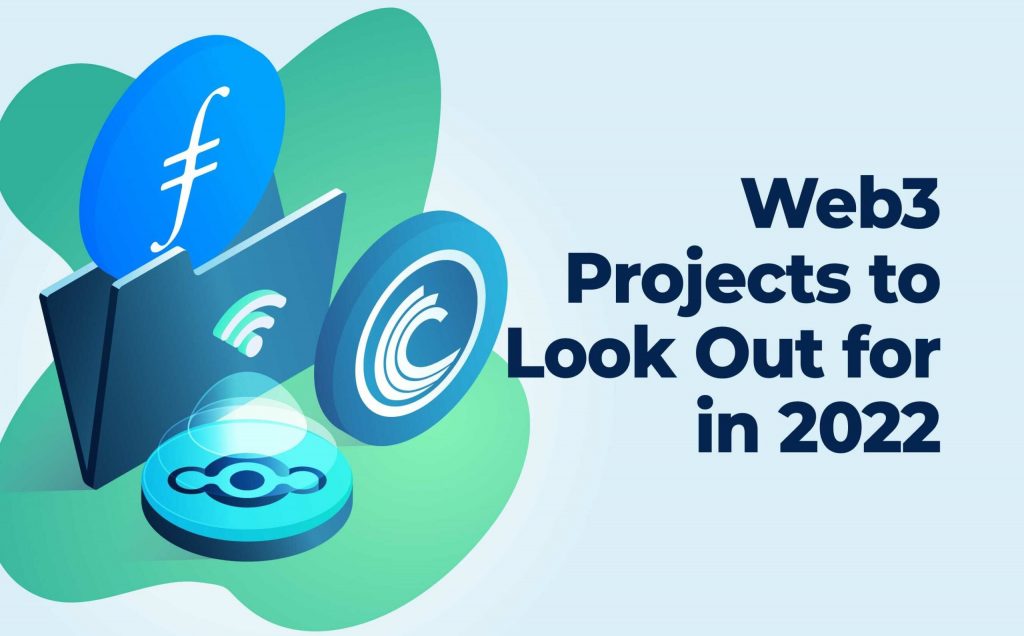 Web3 has given rise to a handful of Web3 crypto projects that show a lot of potential for the times ahead. In the article ahead, we've covered some of the best Web3 projects of this year.
The article ahead enlists the 20 most popular open-source projects in the Web3 space.
Top Web3 Crypto Projects to Keep an Eye Out For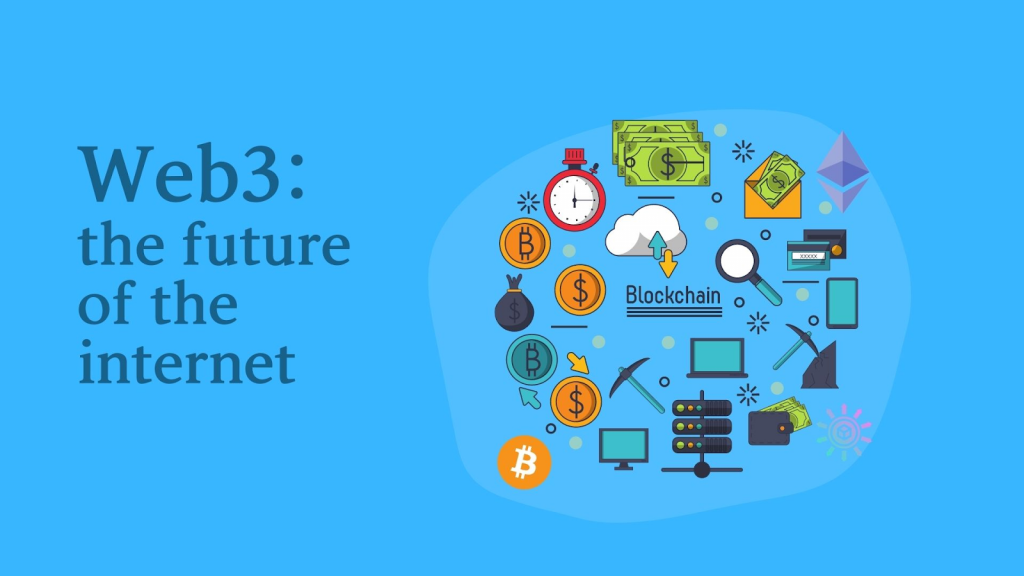 Ethereum
Ethereum exists for building and running smart contracts on its system. It is powered by the cryptocurrency Ether. Ethereum can be used to build and deploy decentralized applications.
The idea behind Ethereum is to create an alternative to traditional centralized systems. It overlooks institutions such as banks that are often controlled by a single entity. Ethereum also allows individuals to interact with each other without a third party.
Metamask
Metamask helps users interact through their Chrome or Firefox browser. Moreover, it allows interaction without running an Ethereum node or installing a software.
It is a bridge that allows users to interact with decentralized applications.
Crypto Coral Tribe
Crypto Coral Tribe is a social network for investors and cryptocurrency enthusiasts alike. It also allows traders to discuss the latest news and trends in the crypto world.
Crypto Coral Tribe offers an opportunity for newbies to learn about cryptocurrencies. It teaches about how traders can make their first investment. The website also offers tutorials for beginners. These include articles about the latest coins, exchanges, events, and projects.
SaTT (Smart Advertising Transaction Token)
A notable and growing Web3 project includes the likes of none other than SaTT. SaTT is a token that rewards users for posts, tweets, and stories. It makes monetary compensation much more accessible.
With SaTT, you can invest in a promising Web3 project. The project has an immense roadmap and a lot to offer. These tokens are available for purchase on the famous decentralized exchange platform, PancakeSwap.
Treejer
Treejer Protocol is a project that was created in Iran. It works to form a connection between rural planters and tree funders from all across the world. This protocol utilizes smart contracts and receives funding. These amounts are then redistributed among stakeholders, all while transparency is maintained.
Reverse
Reverse is an Ethereum-based token that allows for payments. It doesn't need an intermediary like PayPal or Stripe. The token uses proceeds from each transaction and supports different regenerative climate projects.
Blockchain for Climate Foundation
The Blockchain for Climate Foundation is a non-profit organization. It is focused on developing a platform to support climate initiatives. It's working to build a blockchain-based marketplace for carbon credits and sustainable products.
KlimaDAO
KlimaDAO is a project that aims to create a decentralized and blockchain-based platform. The platform focuses on climate change research, data collection, and policy analysis.
It is designed to reduce the risk of data manipulation by using an immutable ledger. This ledger is used for recording all the data collected by sensors. The platform will also allow researchers to share their findings with other researchers.
Plastiks
Plastiks acts as the bridge between plastic producers and recyclers. It is a Javascript library for Ethereum.
The motive behind this project is to help make the environment cleaner.
ConservatioNFT
ConservatioNFT is a new form of preservation for digital content. It is a "new way to preserve the past on the internet." The ConservatioNFT project was funded by the National Library of New Zealand. It was led by the University of Auckland's Dr. John Naughton.
The ConservatioNFT project aims to preserve digital content. It aims to preserve content that is in danger of disappearing. This may be due to changes in technology, software, or any other reason.
EcoLabs
EcoLabs is a project that specializes in the development of sustainable products. EcoLabs encourages a community that focuses on producing goods from recycled material. The project has also worked on a handful of creative projects. These projects are there to focus on environmental sustainability.
Blockchain and Climate Institute
The Blockchain and Climate Institute is an organization revolving around climate change. It aims to educate and inform people about the impact of climate change. It also hopes to teach people about the effects of climate change on the economy.
All for Climate DAO
The All for Climate DAO is a decentralized autonomous organization (DAO). It was founded by the World-Wide Fund for Nature (WWF), which aims to mitigate climate change.
The DAO has been created to gather funds. It also works to invest funds into projects that will have a positive effect on the environment.
SolTreez
SolTrees is a combined collection of around 4245 Tree NFTs. The project is aimed at using NFTs to support the planting of trees.
ReFi DAO
ReFi DAO is a decentralized autonomous organization (DAO) as well. It allows for the creation of smart contracts. It is designed to incentivize people to be a part of the ecosystem.
ReFi DAO is based on Ethereum and has a token called REFI. It is an ERC-20 token with a total supply of 100 million tokens.
EarthFund
EarthFund works as a DAO controlled by the 1Earth token. It works on a community that looks to tackle humanity's biggest problems. It focuses on crowdfunding these issues.
KRebels
KRebels is a compilation of more than 1009 different Koala inspired NFTs. It focuses on raising awareness for the preservation of the species of Koalas.
Crypto Climate Accord
The Crypto Climate Accord is a private initiative. It is currently focused on decarbonizing the blockchain industry. It plans on doing so along with the help of NGOs and more!
Toucan Protocol
Another notable Web3 project on our list is none other than Toucan Protocol. It focuses on the formation of tokenized carbon credits. It also works on bringing programmable carbon to Web3. It also unlocks the potential for a regenerative economy.
Regen Network
Last on our list we have the Regen Network. It offers blockchain-based fintech solutions. These solutions are to be used for ecological claims and data collection. Some of the offerings by the company include carbon credits.
Conclusion
To conclude, these projects are only expected to grow in number. Be sure to check them out if you're looking to invest in a handful of promising Web3 projects.
Some of these open source Web3 crypto projects have only now started off. But they're likely to start gaining more and more momentum soon!