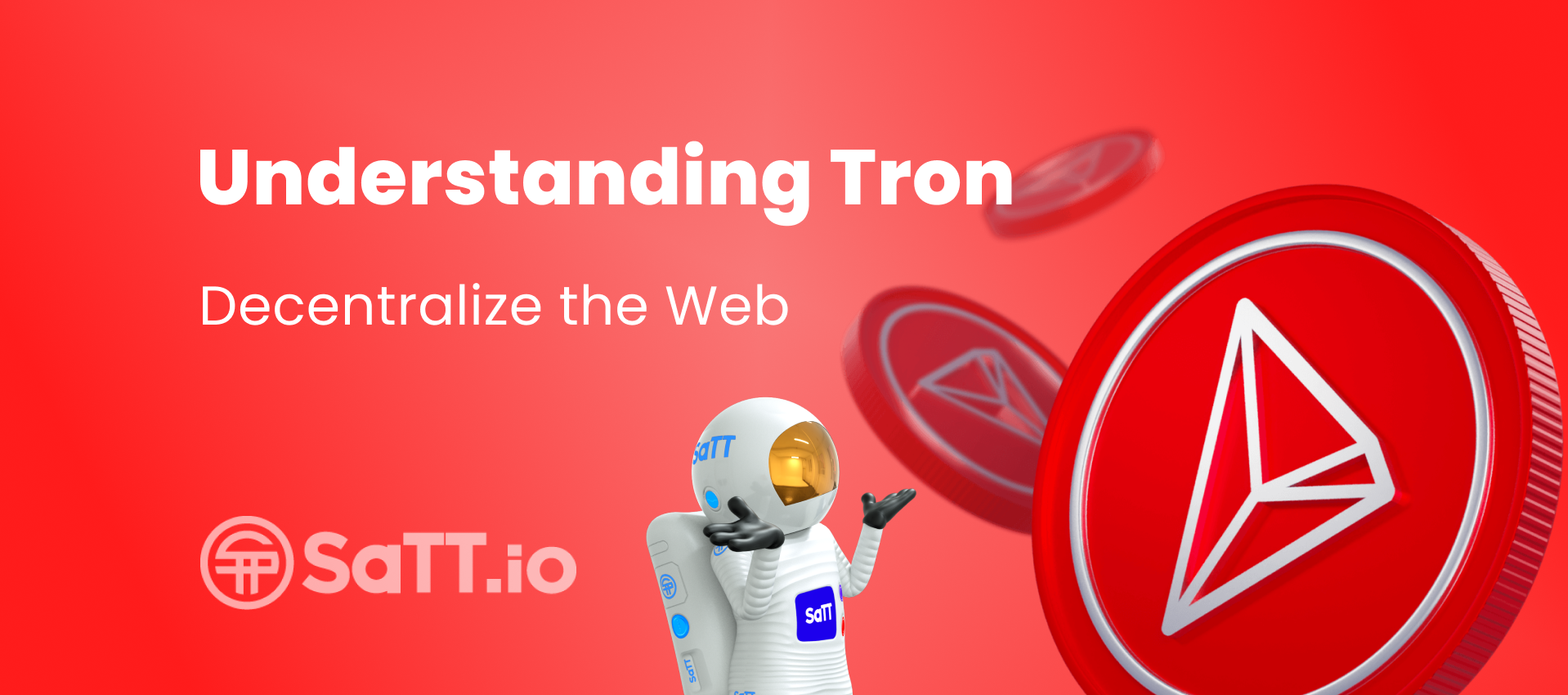 What is Tron?
The Tron Foundation created the Tron coin and blockchain platform. The TRX blockchain is not limited to only the Tron coin; its smart contract and decentralized app capabilities allow for the creation of other currencies and businesses. Tron is an open-source blockchain-based platform for developing and running distributed applications and exchanging digital media files. Access to certain functional software features is purchased using TRX tokens. The coin was designed primarily for usage on the Tron blockchain.
However, it is also a virtual currency since it can be exchanged on exchanges and acts as a store of value. Its 2017 inception may be traced back to its creator, Justin Sun. Prior to 2018, TRX tokens were ERC-20 tokens supported by Ethereum. As part of their mission to level the online media playing field, Tron bought BitTorrent, the biggest file-sharing site, in the same year.
In January of 2018, when TRX hit a high of $0.30, it had its largest day volume ever. When compared to the market capitalization of all cryptocurrencies, it came in at number 17. Furthermore, there is the distributed digital entertainment system. We have also covered the vast range of potential uses in this post. However, we have detailed the duties and purposes of TRON's native TRX coin so that you may have a firm grasp of how the TRON ecosystem works. The first of the network's guiding principles is that no one entity owns or controls access to the network's data. As a return for their work, content providers may earn digital assets like TRX tokens or tokens backed by TRX.
As was previously indicated, developers may issue their own tokens or currencies for usage inside their own Dapps. These newly produced coins are based on the original Tron token. Game streaming is one of the last features to be added to the network roadmap. These would be completely decentralized, allowing players to give back to the developers with virtual currency if they had a good time.
The original intention behind the creation of Tron was to improve the financial compensation for content producers. YouTube, Facebook, and Apple are just a handful of the major players in the media landscape, and they have an enormous influence on the types of content that are watched and distributed via their platforms. TRON not only controls what is seen but also receives the bulk of the profits made by the media industry as a whole. However, the creators get a negligible percentage of the earnings.
The intention of the platform is to rectify this. By eliminating the need for a centralized intermediary, the Tron network and the TRX tokens may be used by viewers to directly reward content providers. Consequently, the material belongs solely to the creator, rather than being shared between the artist and a corporate entity. Tron's delegated proof-of-stake method results in much lower energy consumption compared to similar digital currencies.
By design, the Tron network can process many more transactions simultaneously than proof-of-work systems like Bitcoin, which need a vast infrastructure of computer processors to validate transactions. The increased throughput is not a negligible change from earlier, more comprehensive bitcoin networks. According to Tron, its network can process 10,000 transactions per second with zero costs. When compared to Bitcoin's three and Ethereum's 15, Tron's delegated proof-of-work system was said in its 2018 white paper to enable 2,000 transactions per second.
Attractive for smart contracts and Dapps because of its higher throughput and reduced expenses. Numerous cryptocurrency experts recommend TRON as a solid investment since it runs on one of the most popular blockchains. The price of TRX has gone up and down throughout its history, but experts predict that in the long run, Tron's value will increase. In one year, the price of TRON may be anywhere from $0.8 to $0.18, according to FX Leaders. The credibility and support of TRON's ecosystem would lend credence to such price projections.
Because of stricter monetary policies, economic recovery, and the growth of the TRON network, the online financial site predicts that Tron TRX might trade for $0.18 to $0.2 in the next three years. TRON's rising popularity among professional crypto traders is just another incentive to consider buying the coin. Online commodity trade, loan disbursement, and payment processing are all made easier by such innovations. One of the world's leading manufacturers of electronics and smart home appliances, Samsung, has teamed up with Tron to bring you the Opera Browser.
In addition to this collaboration, Playza is another company that is helping to promote the TRON network and cryptocurrency. On April 1, 2021, it was revealed that Playza, a blockchain-based gaming platform, has debuted on the TRON ecosystem. Deposits may only be made using TRON and TRX tokens on the Playza platform. TRONLink, a cryptocurrency wallet, bridges the gap between the TRON network and the Playza platform. By providing the information often associated with centralized payment networks, removes the need for a third party.
When it comes to cryptocurrency, Tron is highly trusted. The money and effort put into security by the firm are indicative of this. Being a decentralized network, users of this cryptocurrency are solely responsible for the safety of their tokens, just as they would be with any other cryptocurrency. In terms of the whole network, no major security breach has occurred. Because of its success in addressing the fundamental problem with blockchain—exorbitant transaction fees—TRON has positioned itself as a leading environment for the development of scalable, distributed applications.
TRON's delegated proof-of-stake governance allows for faster transaction processing. More collaborations for TRON in the future will boost the cryptocurrency's activity and, in turn, the digital asset's value. The Coin Price Forecast for TRX suggests that if current partnership efforts are fruitful, the price of a single TRX coin might rise to $0.1793 by the end of 2027. This suggests that both short-term and long-term investments in TRON might provide handsome profits that would add luster to any portfolio. Bitcoin (BTC) is suitable for short-term investments such as day trading because of its volatile pricing. The massive trade volumes seen by BTC lend credence to this.
The value of Bitcoin has increased by $21 billion in the previous 24 hours. Several cryptocurrency traders might experience enormous returns on their investments in a short period of time, as this is 23 times the trading volume of TRON thanks to the use of the talent of short selling and buying. Additionally, long-term investments in TRON may provide enormous returns because of potential future collaborations and decentralized applications (DAPPs) operating on the TRON network.
BitTorrent, widely used for P2P file sharing, was acquired by the Tron development team in 2018. Several debates have arisen over the film Tron. After a rather public split with the firm, former CTO Lucien Chen wrote a critical blog post in which he said, "Tron is no longer decentralized," and he went on to demonstrate how a small group of people control 90% of the voting power in the Tron network. Some have claimed that Tron intentionally or unintentionally copied code from other cryptocurrency projects. However, a passionate group of developers and open-source volunteers keep Tron updated on a regular basis.
The current transaction pace on Tron is 10,000 per second, and the company hopes to increase it to "tens of thousands" in the near future. The road ahead for TRON is bright. The Bridge Oracle (BRG) token was added to the Klever Crypto Wallet's central exchange, KLEVER SWAP, in the early days of May 2021. The TRON network now has its first-ever public oracle system. Bridge Oracle's main goal is to integrate off-chain data sources into existing blockchain protocols.
Bridge Oracle enables the incorporation of real-world data into smart contracts, allowing the development of practical decentralized applications and decentralized autonomous organizations. Using Bridge Oracle, we were able to successfully create a token bridge system connecting the TRON network with the Binance Smart Chain.
Bottom Line
Overall, the TRON ecosystem has been thriving over the last several years. If Ethereum's problems with high gas prices are not rectified soon, it is widely believed that this alternative platform will emerge as the standard for blockchain development. How do you feel about TRX? Please share your thoughts below.