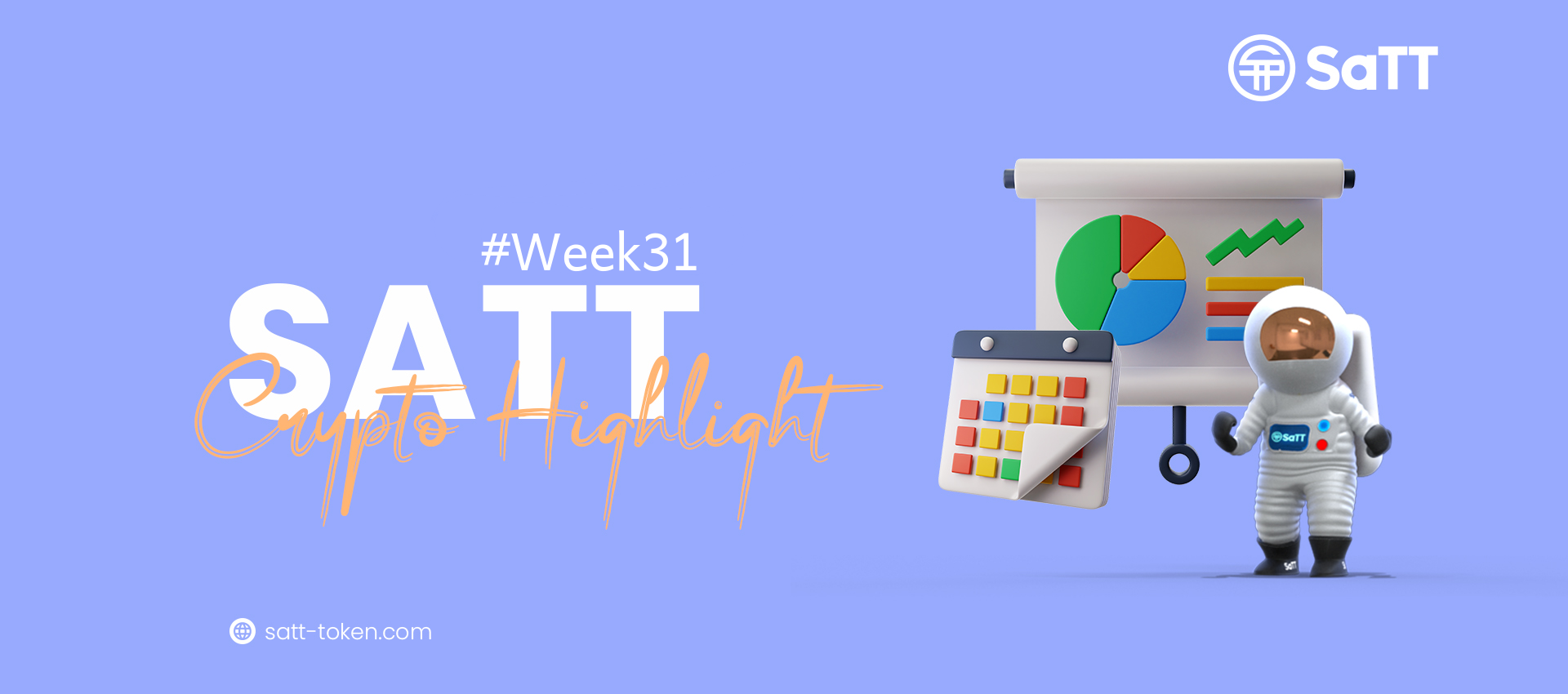 Crypto News Week #31 – Miami City to Launch New NFT Project
Ethereum's PoS migration is now confirmed, Babel Finance plunges users' $280m, Miami introduces NFT collection, Bitcoin set for a bullish August: These and more in this week's Crypto News.
Top Crypto News Headlines Of The Week
Ethereum is in the spotlight ahead of the most anticipated migration from Proof of Work (PoW) to Proof of Stake (PoS).

Miami embraces blockchain innovation in partnership with Time, Mastercard, and Salesforce to offer NFT collection. 

Following the footsteps of 3AC, Babel Finance is reported to have lost over $280 million in proprietary trading with customer funds.
Top Stories Of The Week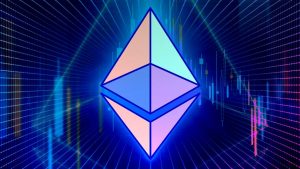 Just one more testnet merger is now needed for the Ethereum mainnet to switch over to a proof-of-stake (PoS) blockchain. The lengthy journey has reached its conclusion with the announcement of the last testnet merging to the Beacon chain after several shadow forks and testnet mergers.
Tim Beiko, the lead Ethereum developer, announced the switch to the Goerli testnet on Twitter. The Beacon Chain known as Prater and the Goreli testnet will merge, and the resulting network will continue to use the name Goerli.
Starting on August 4 with the Bellatrix update on the consensus layer, the testnet merger will be completed in two stages. The epoch height of 112260 will cause the Bellatrix upgrade to occur. Instead of using blocks to track progress, the PoS network on Ethereum uses epochs, with each epoch consisting of up to 32 blocks.
The execution layer will switch from proof-of-work (PoW) to proof-of-stake during the second phase of the upgrade, dubbed Paris. The completion of this phase is anticipated to occur between August 6 and 12. A certain Terminal Total Difficulty (TTD) of 10790000 will start the Paris upgrade. The following block will only be generated by a PoS validator when the execution layer passes the TTD threshold.
Ethereum network's switch to PoS is being hailed as the largest update to the blockchain's infrastructure since its creation. This upgrade's main goals are to introduce sharding to increase scalability and lower high transaction costs. The majority of the scalability capabilities, though, won't likely be implemented until the transition's final phase is over, which is anticipated to happen in the second half of 2023.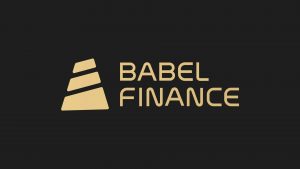 Gaining the spotlight on this week's crypto news is Babel Finance's massive loss of customer funds. According to a copy of Babel Finance's restructuring plan deck acquired by The Block, the distressed Asian cryptocurrency lender that unexpectedly stopped allowing client withdrawals last month sustained significant losses as a result of proprietary trading with client funds.
According to a deck from July 2022, Babel Finance's proprietary trading failure cost it more than $280 million in bitcoin (BTC) and ether (ETH). In fact, it suffered losses of almost 8,000 BTC and 56,000 ETH in June as a result of a severe market decline that forced the liquidation of its assets.
"In that volatile week of June when BTC fell precipitously from 30k to 20k, unhedged positions in [proprietary trading] accounts chalked up significant losses, directly leading to forced liquidation of multiple Trading Accounts and wiped out ~8,000 BTC and ~56,000 ETH," reads the deck.
The lending and trading divisions of Babel were unable to satisfy counterparties' margin requests as a result of these significant losses.
"Conclusion: Single point of failure – The Proprietary Trading team's failed operation falls outside of the company's normal business which has otherwise been running smoothly with proper management and control," according to the deck.
According to reports, this is not the first time Babel Finance has tampered with clients' money. Leaked audio recordings from October 2020 indicated that the company may have used some customer cash to leverage a bitcoin trade and may have faced default concerns during the Black Thursday market meltdown of that year.
This Week's Market Sentiment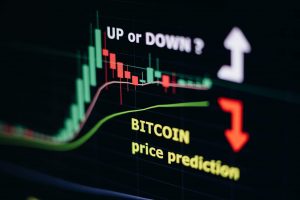 It's a happy week for crypto traders as markets have resurged once again. After defending key levels, Bitcoin (BTC) is moderately bullish as the new week and month begin. After a turbulent July marked by macro variables that generated substantial volatility, BTC price movement was able to produce a bullish weekly and monthly candle.
The path to any sort of recovery continues, although, in recent weeks, it appeared as though Bitcoin might experience further setbacks following June's 40 percent losses. Analysts are beginning to feel more optimistic now, but one thing is still clear: this "bear market rally" does not yet signal the end of the road.
Cointelegraph examines the probable market triggers at work for Bitcoin as it clings to its best levels since mid-June as Summer 2022 approaches its last month. According to statistics from analytics platform Coinglass, BTC/USD managed to end off last month with respectable gains of 16.8% after June witnessed losses of around 40%.
Although those gains briefly topped 20%, July's tally still stands as Bitcoin's strongest month since October 2021, just before the most recent all-time highs of $69,000. Analysts are wondering if and how long the party can last now that strong foundations have been established.
Although Bitcoin appears bullish, some people are more cautious. Crypto Tony, a fellow trader, and analyst pointed out that the recent local highs close around $24,000 were still functioning as unbroken resistance on the day.
"I am looking for a breakdown of this Bitcoin pattern and remain short while we are below the $24,000 supply zone we rejected off," he confirmed to Twitter followers.
Mainstream Adoption Of The Week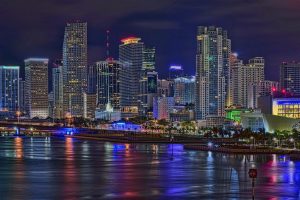 In order to launch a new non-fungible token (NFT) project, Miami Mayor Francis Suarez announced that the city will collaborate with Time, Mastercard, and Salesforce.
Today, the mayor of Miami revealed plans to sell 5,000 NFTs made by 56 local artists to reflect the city's 56 square miles. The Mastercard Priceless Miami project, which offers experiences, exclusive tours, and activities inside the city, will be accessible to those who have the tokens. The project will be introduced by the city in December on the Ethereum blockchain when the chain switches to proof-of-stake.
Time will serve as the program's strategist because the company has recently made advancements in the NFT market. The initiative, according to Time President Keith Grossman, is a brand-new endeavor for Time, which intends to involve other companies and brands in web3. Salesforce, a software provider, will take care of the creation and distribution of the NFTs through its recently released product, NFT Cloud, which is now in a closed pilot phase.
Suarez wants to establish Miami as a global leader in cryptocurrencies. He is looking at several methods to integrate the technology into municipal planning, such as recommending that some of the city's treasury reserves be converted to bitcoin or promoting the CityCoins protocol.
Since he first became interested in the technology, several companies have been affected by the onset of a crypto winter. This has resulted in driving down the price of various cryptocurrencies. Miami intends to take part in the switch to web3, according to Suarez, who did not address the shift in market conditions in his statement.
Exclusive From SaTT

SaTT has huge news this week to share with its prestigious community members as it marks yet another listing milestone. To celebrate this listing, SaTT has announced a brand new campaign to reward and thank users for their unwavering support.
Here's how you can take part in the JustMoney x SaTT Campaign:
Make a Tweet about SaTT's new listing on JustMoney
Mention @SaTT_Token & @JustMoneyIO
Include a picture of the campaign kit
Include #crypto #listing
See complete information here.
Last week, SaTT revealed that they have successfully launched a Tiktok oracle. This will enable more users to earn crypto With SaTT through Tiktok social networks.
Here's a step guide if you're interested in joining:
Explain what SaTT is during your TikTok & add a picture of the campaign kit
Say "Earn crypto with your social networks"
Write a positive sentence about SaTT in your description
Include #SaTT #crypto #influencer
Mention & Follow @satt.io on TikTok
Mention https://satt.io
For more information, kindly visit the campaign website.
This Week's Crypto Meme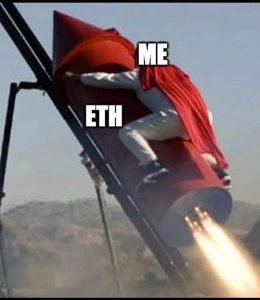 We hope you enjoyed this week's edition of crypto news. For a peek at our previous edition of crypto news & blockchain news, click here.