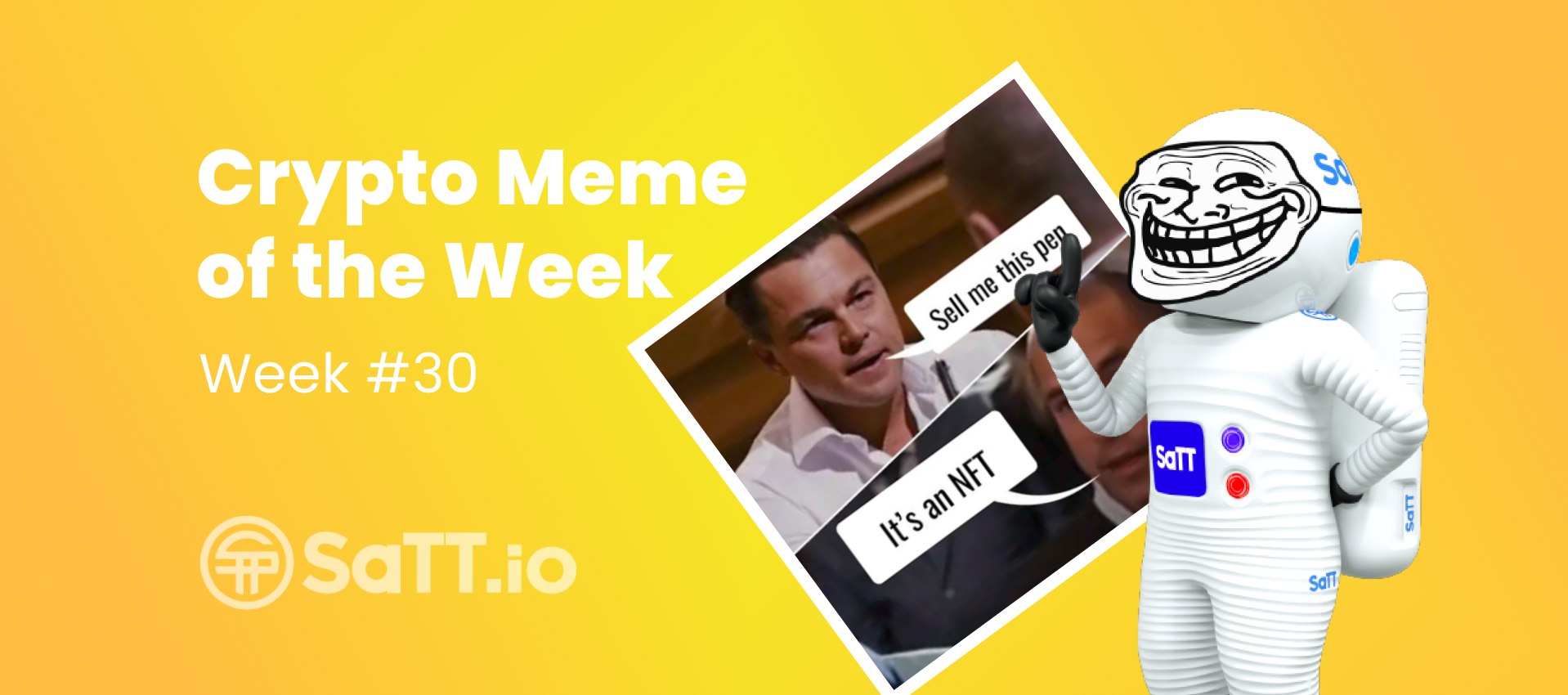 Crypto Meme Of The Week #30
Learn about this week's crypto meme that is sure to tickle your fancy. Get the inside scoop on what makes it so great, and tips for using it yourself.
The newest crypto meme making the rounds online is taken from "The Wolf of Wall Street".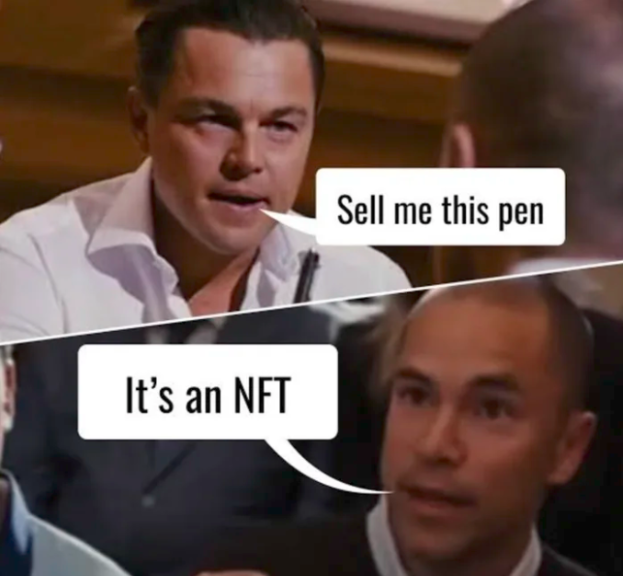 Well, we know that selling has never been easier. But when it comes to NFT, almost everything sells. Let's have a look at whether other people share the same thoughts with us or not.
Yammimanu on 9gag said: You should try to sell this Pen to persons that are either interested in money laundering or are just plain ignorant. When the NFT craze dies down (which it is right now like it is in free fall), all those foolish individuals are going to feel much more stupid than they already do.
Deez on Reddit shared: If you had tried to spread this meme, say, a year ago, you would have had a lot more success. To invest in NFT or cryptocurrency in the current market, you either need to be filthy rich or completely oblivious.
Muslim Said: Those guys are plain fools who still believe that NFTs are going to tear the market apart and that NFTs still stand a chance.
How To Sell NFTs?
"NFTs" or "non-fungible tokens" are just one of many ways to sell digital items online. There are a number of steps to selling NFTs, so if you're interested in giving it a go, here is your guide on how to start selling your own NFTs.
Firstly, you need to create your own NFT. An NFT can be something from a pet in a video game, like CryptoKitties, or it can be an item in a game that you've created yourself. You can also create an NFT for something else, such as a physical asset that you want to tokenize online. To do this, you need to create an ERC-721 token on the Ethereum blockchain. You can use a wallet to do this.
Once you've created your NFT and it is listed on one of the many crypto exchanges, users will be able to buy it with different tokens, such as Bitcoin (BTC). A user will then have to send the NFT to a specific address in order for you to receive the funds.
Once you've received the funds in your exchange account, you have to set up a smart contract and a wallet to store your NFT. This can be done by using some services on the blockchains, like Ethereum's wallet.
So that's how you sell NFTs!
But be warned; this is definitely not for someone who is new to the whole cryptocurrency arena. To be successful at selling NFTs, you need to have a good understanding of how the blockchain and crypto work, especially Ethereum. You also need to get used to set up smart contracts and wallets.
So are you ready to dive into the world of selling your own NFT? If so, then go out there and create yours! And remember to do your research first.