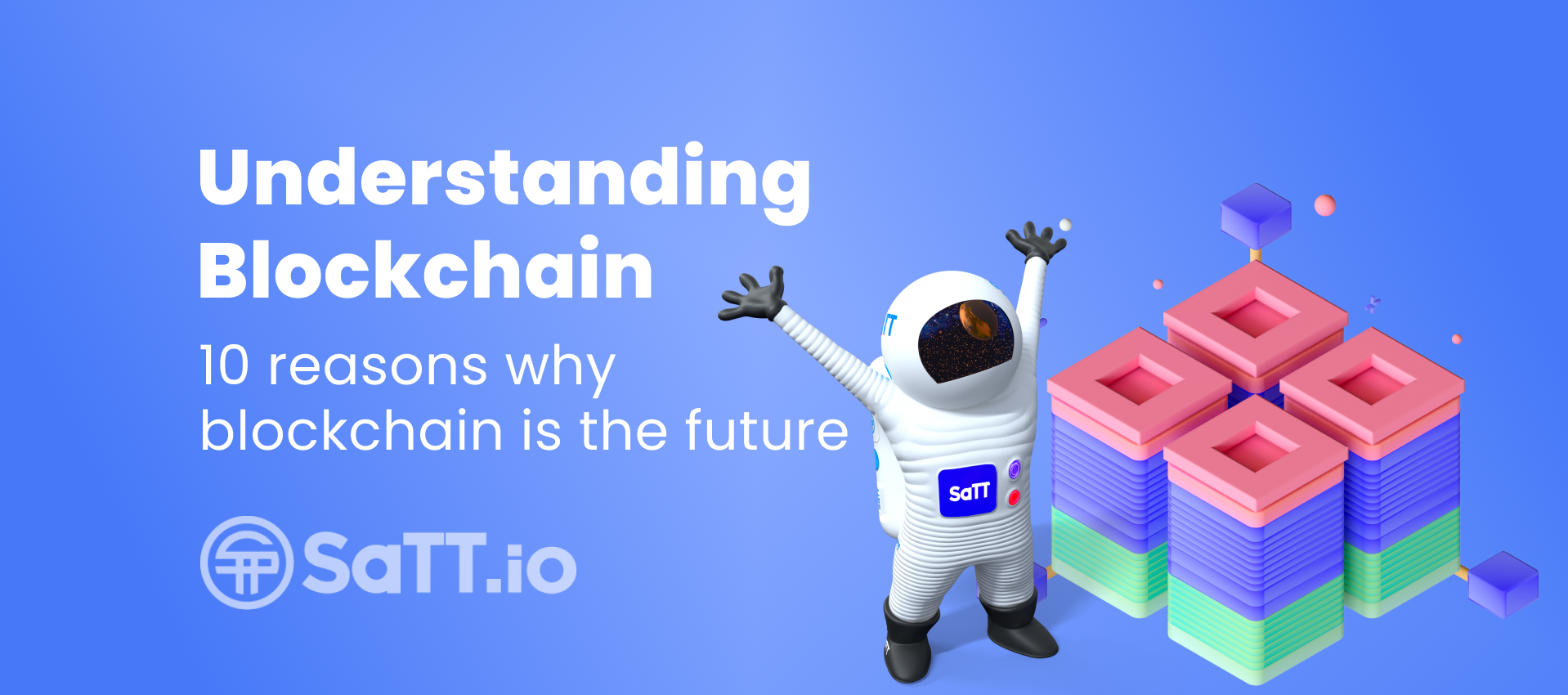 What Can Blockchain Do?
Blockchain is the technology that powers Bitcoin. In fact, the blockchain can be used to securely process all kinds of transactions, from purchasing a cup of coffee to international real estate investment. And for entrepreneurs who want to disrupt traditional industries and create new business models, blockchain offers opportunities where old methods weren't realistic. Let's have a look at where blockchain could be a source of massive advantage for all of us.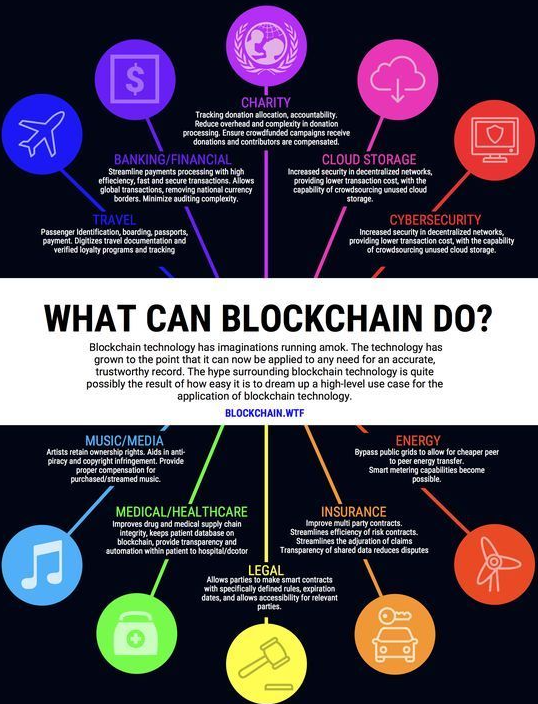 Cyber Security
Blockchain systems hold enormous promise for improving the state of cyber security. Today's threat landscape is becoming so complex that it's increasingly difficult for organizations to identify where they are vulnerable. And even when the vulnerabilities are pinpointed, they remain challenging to remedy because of the complexity of current security systems. Blockchain can help mitigate these challenges by offering a secure way to track, monitor, and manage all processes on a network—without slowing things down by introducing layers of bureaucracy.
Cloud Storage
With all the complexity in today's security landscape, it's no surprise that hackers continue to find new, innovative ways to attack. One way they've been able to get around security measures is by using cloud storage applications like Dropbox. But with encryption, there is always a trade-off of Speed (to the extent this can be quantified) for security (which is most often unquantifiable). Blockchains offer the best of both worlds. They're secure but also fast and easy to use—and can do it all from one platform.
Energy
Blockchains are already being used in a variety of energy applications, both to track energy production and consumption and also to provide a means for metering for those who generate their own power without the need for third-party oversight. With additional security features—like the ability to tokenize energy into digital assets that can be traded—the value proposition can become even more valuable.
Insurance
Blockchains can help simplify the management of insurance claims and reduce the potential for fraud by allowing multiple parties to access and update a shared database. For example, in an emergency like a natural disaster, different participants such as property owners, public agencies, insurance companies, contractors, and clean-up crews could work together to quickly access and update information in real-time.
Legal
As with most things, blockchain is accessible to everyone. This has implications in the legal sector. For example, if you're a lawyer looking to store your client data on a blockchain network, there should be no reason why you shouldn't be able to store your client documents on that same network. Furthermore, because of the inherently decentralized nature of blockchain, you can be assured that secured information stored on it can't be compromised by anyone else.
Medical/Healthcare
Medicine is an industry that is highly regulated, but as time goes on, our record-keeping methods are becoming outdated. The vast majority of medical records are already digitized—but in an age where the loss of a single patient's record at a hospital can result in thousands of patients being inappropriately treated or even killed, digitizing the entire process seems like a no-brainer. Blockchain solutions can make the entire process more efficient and effective at preventing fraud and providing the evidence needed when it comes to performing care faster.
Music/Media
The music industry was predicted to explode onto blockchain under the moniker "Blockchain For The Entertainment Industry" back in the early days of the Internet. And while that prediction has yet to come true, there are many areas of the entertainment industry where blockchain innovation is already having a huge impact. For example, on record-label ownership, artists can store and manage their work on a single platform whereas today they have to maintain individual websites and find their own means of sharing content.
Travel
The travel industry is one of the most vulnerable to attack, with a recent study suggesting that travelers lose more than $1.5 billion a year in stolen or fraudulently used credit cards. Blockchain can help keep that money in travelers' pockets by making it harder for hackers to steal credit card numbers and identities while also allowing travelers to maintain ownership of their personal information.
Banking/Financial
While many have predicted that blockchain will revolutionize the way we bank, a number of challenges remain. For example, blockchain solutions are complex and can be difficult to navigate, making them less accessible to those who don't already have an in-depth understanding of cryptocurrency. However, there are also many opportunities for blockchain innovation that could yield enormous benefits for the banking industry—especially in terms of security. For example, blockchain can provide a way to verify and protect account credentials while also reducing the potential for fraud.
Charity
One of the biggest industries that will benefit from blockchain is charity. Blockchain has already taken on a massive role with cryptocurrencies helping raise money for charitable causes. The transparency of blockchain and the ease with which people can donate to any cause they wish make blockchain a natural fit for the charity industry as it can help donors easily see exactly where their money is going and how their donations are being used.
Bottom Line
Blockchain technology is set to disrupt many industries. As the world slowly becomes a more connected place, the need for transparency and trust will increase. Blockchain is poised to fulfill that need, but it must overcome its challenges in order to be able to take on this important function. The best way to do this is by continuing to build a knowledge base and understanding from within the industry and from other related fields.