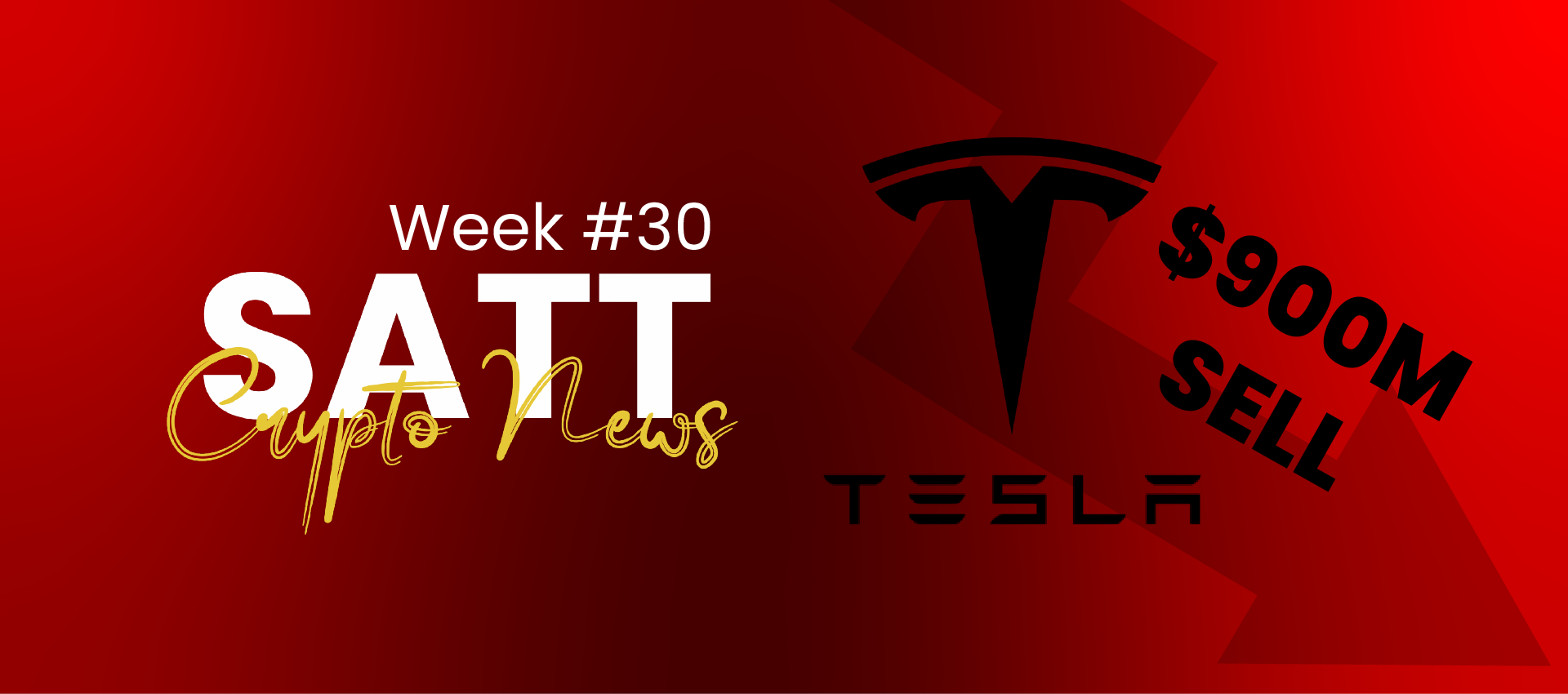 Crypto News Week #30 – Over $900M worth of Bitcoin Sold by Tesla
Ethereum in the spotlight, California makes u-turn on crypto donations, Tesla dumps 75% of its Bitcoin stack, Animoca & others form OMA3: These and more in this week's Crypto News.
Top Crypto News Headlines Of The Week
California has now joined a host of U.S states that allows crypto contributions to state and local political campaigns.

Animoca Brands, SandBox, Alien Worlds, Star Atlas, and a host of other metaverse platform forms Open Metaverse Alliance for web3 (OMA3).

Tesla has paper-handed bitcoin,

selling $936 million worth of its bitcoin stack in the second quarter.
Top Stories Of The Week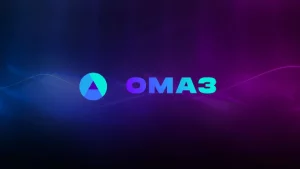 The Open Metaverse Alliance for web3 (OMA3), a coalition of metaverse platforms, said on Thursday that it had joined forces to introduce the metaverse interoperability DAO. Majority of its members are connected to the Hong Kong-based venture capital company Animoca Brands and its game software. Sandbox, one of Animoca Brands' subsidiaries, Alien Worlds, Dapper Labs, Splinterlands, Star Atlas, and Upland are among the brands the company has invested in. OMA3 is also made up of Animoca Brands itself.
Other members also include Decentraland, with which Animoca has collaborated on projects, Cryptovoxels, Meta Metaverse, SPACE, Superworld, and Wivity. "The standards we create are guided by true ownership and real-time interoperability goals. We will build infrastructure to ensure the metaverse operates as a unified system where digital assets (such as NFTs), identities, and data are permissionless and interoperable for all and controlled by users, not platforms. Users will immutably own these assets and transfer them to any OMA3 virtual worlds freely, without needing the platform's permission," said OMA3 in a statement.
All blockchain-based metaverse entities are welcome to join the DAO, according to OMA3. There have been no official announcements regarding governance or how voting power would be distributed.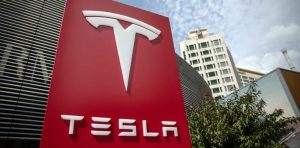 Tesla reduced its existing holdings to $218 million in the second quarter of 2022 by selling $936 million worth of bitcoin. Elon Musk, the CEO of Tesla, stated at a presentation on Wednesday that he would be open to growing his bitcoin holdings in the future. The move shouldn't be interpreted as a "verdict on bitcoin," he added, adding that the company had decided to sell 75% of its assets because it was worried about liquidity because of covid shutdowns in China.
The amount was included in the company's second-quarter earnings report, which was released on Wednesday, under the heading "proceeds from sales of digital assets." Tesla announced impairment costs totaling $106 million on its remaining bitcoin, in addition to other charges that negated the revenue from the sale of its crypto holdings.
According to a February 2020 filing with the US Securities and Exchange Commission, the electric car maker first invested $1.5 billion in bitcoin at the beginning of 2021. (SEC). The corporation subsequently sold $272 million of those holdings in the first quarter of 2021, leaving it with about $1.33 billion in Bitcoin, based on the exchange rates at the time of the deal.
This Week's Market Sentiment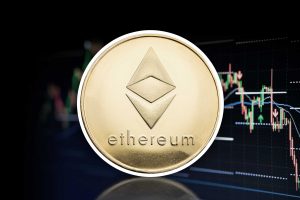 After hitting a local low of 0.049 on June 13, the native token of Ethereum, Ether (ETH), has recovered 40% against Bitcoin (BTC). The ETH/BTC pair is now trading at two-month highs and may continue to rise over the next few weeks.
On its lower-time frame charts, ETH/BTC has specifically been forming a cup and handle since July 18. A cup-shaped recovery that resembles a setup for a cup and handles often occurs when the price declines and then rises in a U-shaped pattern. While this is going on, the rebound triggers a pullback movement, during which the price drops downward inside of a descending channel known as the handle.
The transition of the Ethereum network from proof-of-work (PoW) to proof-of-stake (PoS), potentially through the Merge scheduled for mid-September, is another factor contributing to the bullish setting for ETH/BTC. According to market expert Michal van de Poppe, as the Merge buzz gains traction over the next few weeks, Ether may experience greater gains than Bitcoin.
Mainstream Adoption Of The Week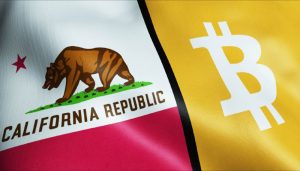 Following a decision by the state's Fair Political Practices Commission (FPPC) on Thursday, candidates for state and municipal offices in California can once again accept donations in cryptocurrencies. The restriction was enacted in 2018. Due to perceived transparency and Know Your Customer (KYC) concerns,
California was one of nine states that have outlawed political contributions made in cryptocurrency. When the commission released a statement regarding the sale of non-fungible tokens (NFTs) for campaign fundraising, the debate over contributions made in cryptocurrency was once again raised. The FPPC issued a paper in May that looked at three alternatives for its crypto policy.
These options were to keep the ban in place or to treat cryptocurrencies like currency with a $100 donation cap, which is the case in many jurisdictions. The third option was to treat cryptocurrency donations as in-kind contributions. This means that they should be treated as goods or services rather than financial contributions, with the conditions that they must pass through a processor that adheres to KYC protocols and that they are converted into fiat within two business days of receipt.
The value of the donation would be determined by the cryptocurrency's dollar exchange rate on the transfer day. The third choice was approved by the FPPC in its ruling on Thursday. California has joined the other 12 states that specifically permit political donations made in cryptocurrencies. In 60 days, the decision will become effective.
Exclusive From SaTT

SaTT has huge news this week to share with its prestigious community members as it marks yet another listing milestone. To celebrate this listing, SaTT has announced a brand new campaign to reward and thank users for their unwavering support.
Here's how you can take part in the JustMoney x SaTT Campaign:
Make a Tweet about SaTT's new listing on JustMoney
Mention @SaTT_Token & @JustMoneyIO
Include a picture of the campaign kit
Include #crypto #listing
See complete information here.
Last week, SaTT revealed that they have successfully launched a Tiktok oracle. This will enable more users to earn crypto With SaTT through Tiktok social networks.
Here's a step guide if you're interested in joining:
Explain what SaTT is during your TikTok & add a picture of the campaign kit
Say "Earn crypto with your social networks"
Write a positive sentence about SaTT in your description
Include #SaTT #crypto #influencer
Mention & Follow @satt.io on TikTok
Mention https://satt.io
For more information, kindly visit the campaign website.
This Week's Crypto Meme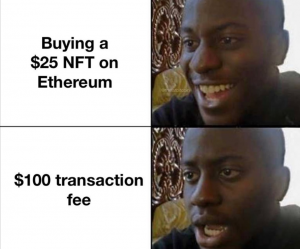 We hope you enjoyed this week's edition of crypto news. For a peek at our previous edition of crypto news & blockchain news, click here.