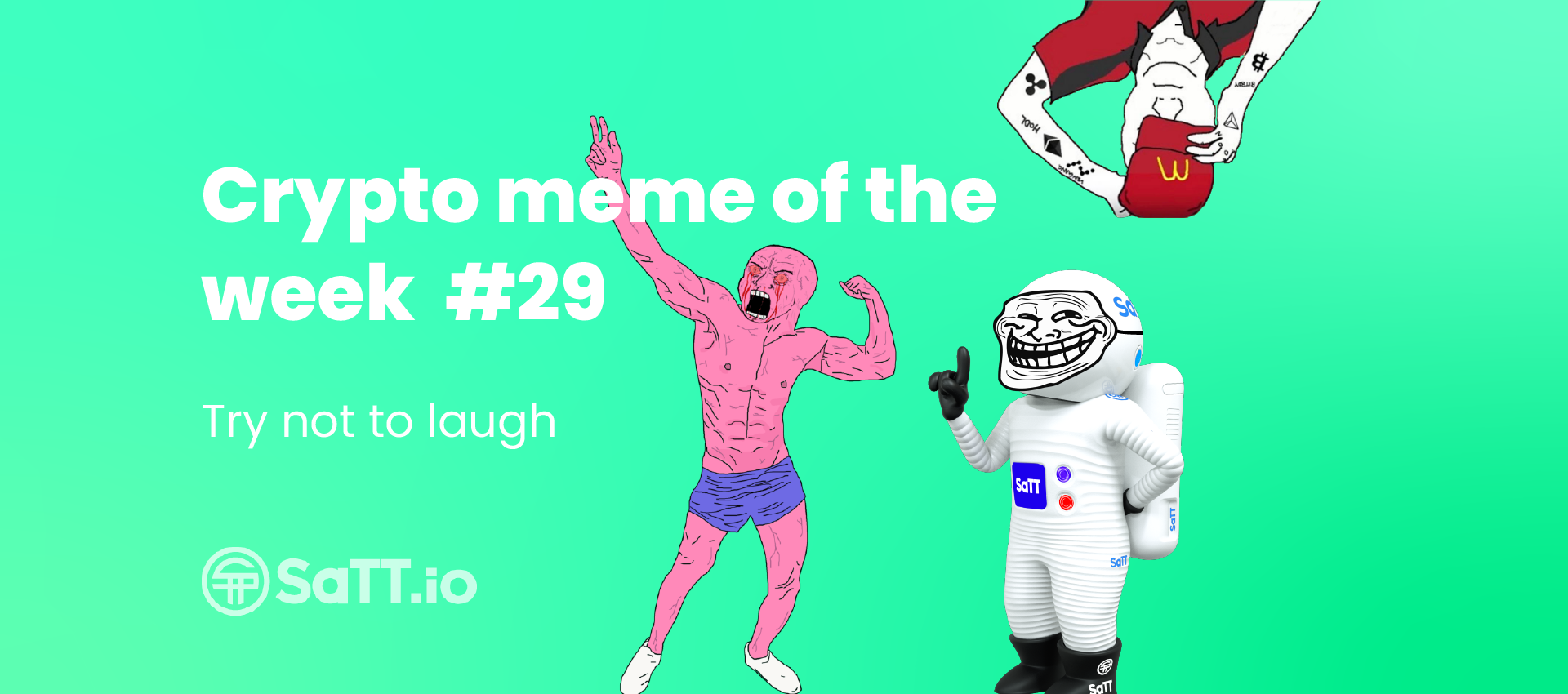 Crypto Meme Of The Week #29
Lately, we've been seeing a lot of cool crypto memes that depict the absurdity and futility of centralized fiat currencies. Today, let's have a look at the coolest trending meme that has taken the internet by storm.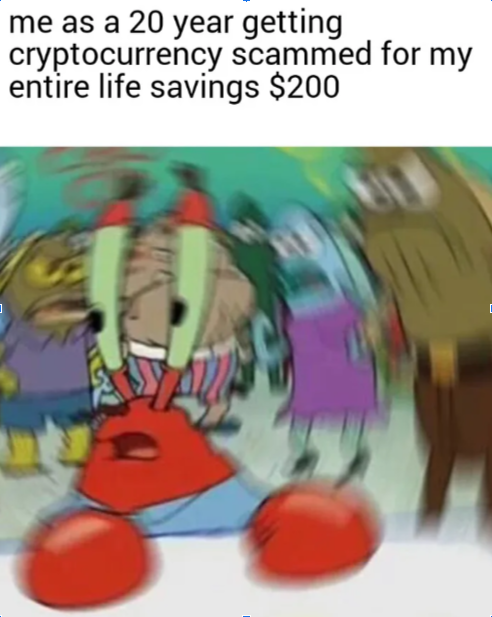 As we know that scams are quite prevalent when it comes to cryptocurrency, but people who are just in their early twenties have minimal to no experience with how businesses work, and that is why they become prone to such scams. Let's have a look at what people shared about the meme.
Joy Boy said: How on earth is it even possible to fall victim to fraud while trading or investing in cryptocurrencies? Let me guess. Buying high and selling low?
Now we know that most scams are done on fake websites and while there are security measures in place, still hackers get access to sensitive information that leads to financial frauds, but we agree with Joy Boy. Maybe that did happen.
Seeeyaa Said: Welcome to the real world. You're going to have your feelings hurt a lot more often in life.
Well, that one did hurt.
Isolator 86 said: The first error is putting all of your funds at risk in cryptocurrency. The second mistake is selling. The third mistake is failing to accept personal responsibility for the choice to put your money in danger.
How To Avoid Getting Scammed While Dealing With Cryptocurrencies?
Bitcoin, Ethereum, DodgeCoin, Litecoin – with so many digital currencies in the mix it can be hard to keep track of who's passing what along. But as cryptocurrency fever continues to spread and more people pile in to invest, fraudsters have begun targeting newbies with more advanced scams.
Recently, there have been several reports of new investors losing thousands of dollars to scammers impersonating crypto exchanges, ICOs, and crypto experts. While cryptocurrencies are designed to be anonymous, they aren't entirely safe – and if you're not careful, some people might try to take advantage of you.
Scammers know that the public is skittish about making big investments with little to no knowledge, and they're capitalizing on that fact with more sophisticated scams. The best way to avoid falling prey to these types of scams is by learning how to properly research a potential investment – especially if the website or app wants you to transfer money right away.
Here's how to steer clear of the latest scams and scam attempts.
Fake Crypto Exchanges: Websites posing as legitimate cryptocurrency exchanges have been receiving complaints from investors that they got their initial investment personally scammed and lost thousands of dollars. A case in point is someone who started investing in Bitcoin in 2012, only to lose out after a group calling themselves CoinDrop changed their name and started running scams.
They created fake accounts that pretended to be CoinDrop.com and CoinSeed.com, and also impersonated popular Bitcoin personalities like Roger Ver, who has endorsed the company in multiple YouTube videos. The fake account advertised "early investment opportunities in Bitcoin" and used images of famous Bitcoin personalities to drum up interest. The scammers told people that they could get early access to a new cryptocurrency called Ripple, which will be the "first successful digital asset on top of the Ripple Blockchain.
ICO Scams: Initial Coin Offerings have become a popular way for cryptocurrency companies to raise money, but some of them have turned out to be fraudulent. Several people have reported losing thousands of dollars after investing in an ICO only to read that the company had shut down and scam victims were left without recourse.
Earlier this year, the founders of two companies – Prodeum and Pincoin – disappeared with $6.2 million in investor funds after running a successful ICO.
Bottom Line
It's important to remember that not all cryptocurrency-related companies are legitimate, so it's important to perform your due diligence before investing. To avoid scams, do a background check on the company through sites like CryptoCheck.com and ICOAlert.com for identifying whether a project is real or fake