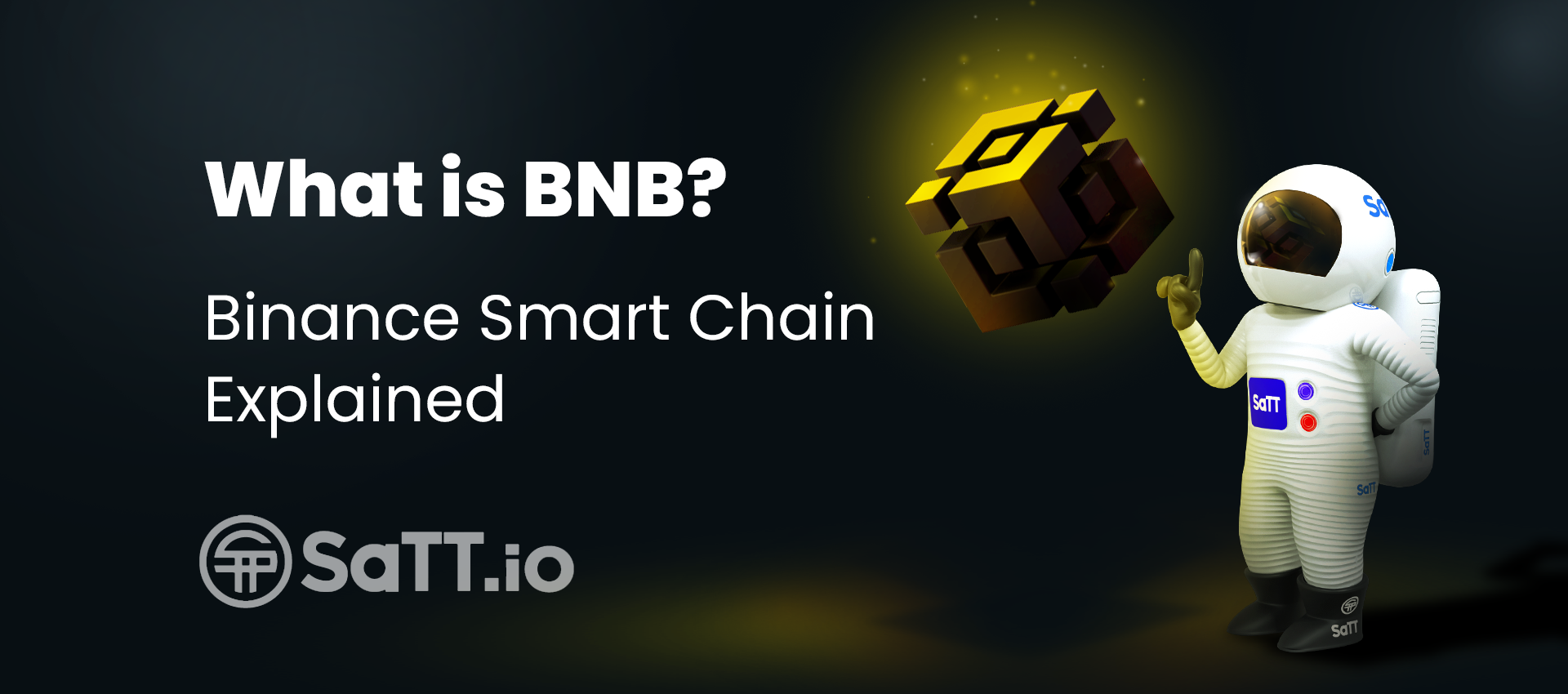 What is BNB? Binance Smart Chain Explained
When I first got involved with defy applications, I staked some BMB coins on the Binance smart chain in the hopes of making a profit. The next morning, when I checked my account, I saw that I had indeed made money. This was the beginning of my descent into the DeFi rabbit hole. About a month later, I put $1,000 into a BNB token and watched it increase in value to $10,000.
First, let me explain what Binance is, and then we'll get into the BNB coin that you can buy and sell. Binance is one of the largest cryptocurrency exchanges out there, competing with CoinBase, Gemini, and, more recently, FTX.
In this blog post, we'll explain what the BNB coin is, how it relates to Binance's smart chain, and what it means for you as an investor. Binance wanted a blockchain that could process large amounts of data quickly, so they built one. At first, the Binance chain blockchain was designed solely for the Binance exchange.
However, after seeing the success of Ethereum, the company realized it needed to implement smart contracts if it wanted other people to use its technology. Instead of starting from scratch and setting up new smart contracts, Binance just forked Ethereum's code so that they could have the same features. Still, with a few changes that made it faster and cheaper if you don't know in the developer, world fork is a term that means they copy and paste Ethereum's code and then made their own changes so to achieve faster speeds and cheaper transactions they had to give up some of their decentralization which we'll get to later.
Copying most of Ethereum's code also meant that developers could easily move their projects from the Ethereum network to the Binance Smart Chain network without rewriting much of their code.
Let's get into the BNB consensus model for the rest of this blog post. We will only be talking about the Binance smart chain, and the consensus model that this smart chain uses is delegated Evidence of Stake.
If you don't want to be one of the top 21 people holding millions of dollars worth of BNB, you can still earn staking rewards without owning that much BNB by delegating your coins to a top validator, and they'll share their rewards with you. This method is quite centralized, but it does allow for the cheaper fees that BNB is known for.
Now that you have a general idea of how the Binance smart chain works and what BNB is, let's dive into the particular Tokenomics of the BNB currency, which is similar to polygon but whose early adopters benefited from my lessons learned with Binance.
There were initially 200 million BNB coins minted. Half of them were sold through an icon in July 2017 for 15 cents each, raising around 15 million dollars. This means those early investors got a decent chunk of change, as the price is around four hundred dollars now; another forty percent of all the coins were given to the founding team, with around twenty percent vested each year.
This means they don't get all the coins at once; only so much per year, and the final ten percent of all the coins were given to angel investors. A fascinating aspect of the BNB coin is that every quarter, the Binance Company repurchases 20 percent of the coins in circulation by spending a portion of the company's quarterly profit on the purchase of the coins.
The company then destroys the tokens acquired, increasing the value of the remaining coins in circulation. Moving revenues from the corporation via the blockchain to their currency, and they'll continue to do this till the supply goes from 200 million to 100 million total coins; there are also many other uses of the BNB coin. The best one is probably that you can actually save on trading fees when you use the Binance exchange.
They also have other marketplaces where you can get discounts on monthly services and even electronics if you pay with BNB. Notably, one service that I have heard of is Canva which is a design mock-up website that I have personally used before, but I didn't know you could use BNB to pay for that.
There are even travel benefits to owning BMB, which I won't get into here, but I thought it was kind of interesting.
One last thing, Binance is incorporated in the Cayman Islands, and they also have a Binance.com and a Binance.us website which offers different services to us, users, and international users.
I am excited about the day when it really doesn't matter what your geolocation is, and everyone can use crypto fairly.