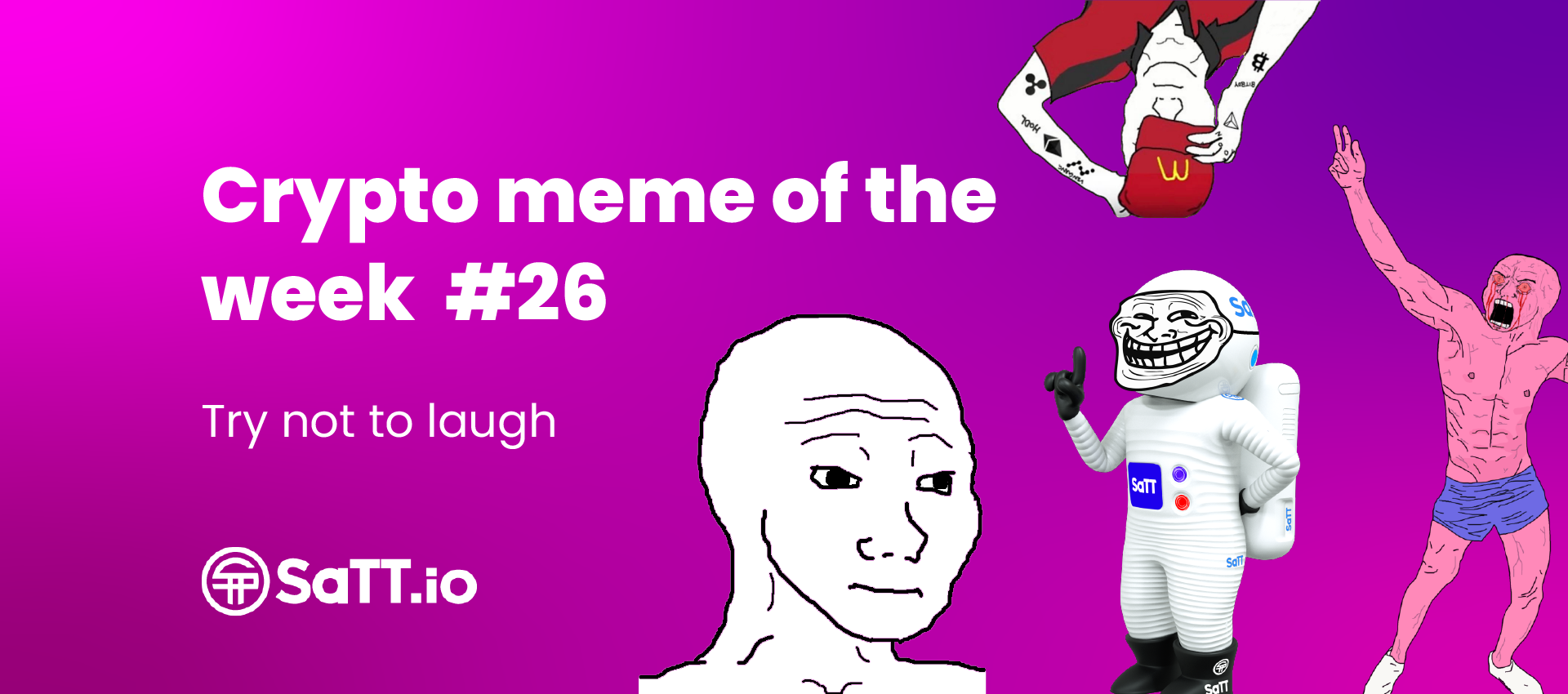 Crypto Meme Of The Week #26
We bring you the most hilarious, weird, and trolly memes about cryptocurrencies every week. There is the Crypto Meme Week 26. While memes might be good for a laugh, they can also be a great way to learn about cryptocurrencies and the growing crypto phenomenon. We've collected one of the best crypto memes, so you don't have to go hunting for it yourself. Whether you're an up-and-coming trader or just someone who wants to have fun with Bitcoin, this meme will be a good source of entertainment and education, and we promise that it'll make you smile.
Bitcoin Doomed Or Revival Possible?
Is Bitcoin crashing, or is it all just a storm in a teacup? The cryptocurrency markets have seen dizzying rises and falls recently. Whether you believe Bitcoin will be in sight or think it's nothing but digital trash, here is a meme that will shed light on what most investors think about it.
While it indeed made us laugh because most of the time, whenever the bitcoin graph goes down, so do the hopes of people too. Investors are now tired because Bitcoin is one minute up and the next minute down, but this doesn't mean that they are pulling their stakes out. It just hints that things are getting more streamlined because it so happens every once in a while that Bitcoin loses value only to come forward as a stronger currency.
Expert Reviews
Now, let's dive into what other crypto meme experts shared their views regarding the meme.
Panzerat101 Said: To the best of my knowledge, the only people who feel that Bitcoin is on its way out are those who conflate investing with betting.
Holdthemoon Shared: There's nothing exciting about this anymore. Once there was hype when Bitcoin lost traction; now, it's like an everyday routine.
Gracewillow Added: Those individuals who made purchases in 2018 and cashed out on latecomers are, without a doubt, in a fantastic mood. Those who paid attention to the commercials during the Super Bowl and made purchases at $65,000, thus providing exit liquidity to older investors, are now considered bag holders until the next cycle.
Hawke Insisted: Here's the difference, you jackass: individuals who invested in one Bitcoin a year ago have now lost more than forty thousand dollars. That's a lot more of a hit than it would have been 1 or 4 years ago. The greater the size of the bubble, the greater the harm.
Raoul9753 Said: Bitcoin holders are attempting to persuade others that the Bitcoin will still be relevant in the future with the goal of finding some fools to sell to.
ML1984 Added: These conversations are completely beyond my comprehension; if you want to invest, you should invest. If you have faith in your investment, you won't need to worry about the current value of your asset since it will eventually rise. Since I don't have faith in cryptocurrency, I don't invest any of my money into it. However, I can respect those who choose to do so. I put my money into actual stocks. I don't care a rat's ass whether they fail. I have faith in both their utility and their patience.
Last Week Crypto meme: https://satt-token.com/blog/2022/06/26/this-weeks-crypto-meme-is-sure-to-make-you-laugh/