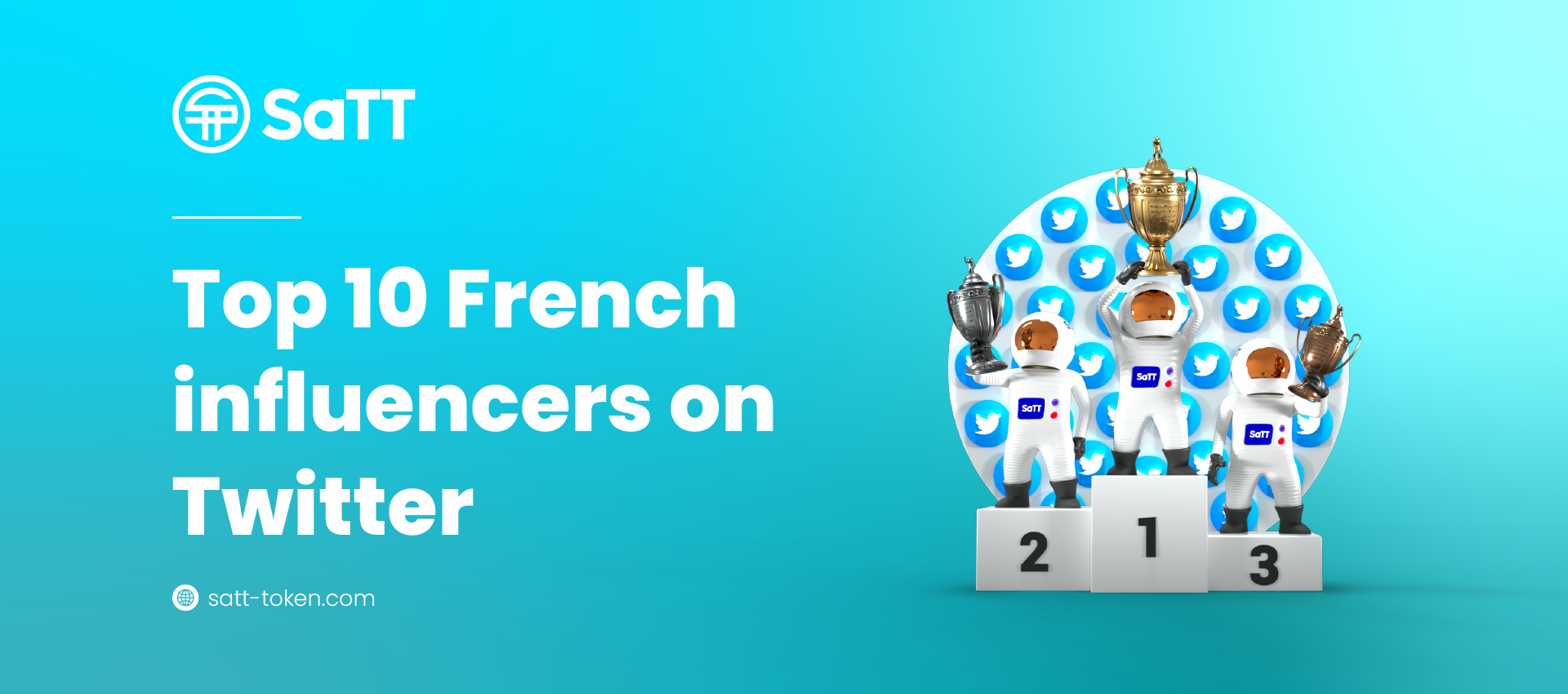 Top 10 French influencers on Twitter
Twitter is a digital platform that allows messages (tweets) of up to 280 characters to be broadcasted. Like any other social network, each niche is powered by people of more or less influence. Here are the top 10 most followed Twitter influencers in their field in 2022.
MonsieurDream, the most influential YouTuber on Twitter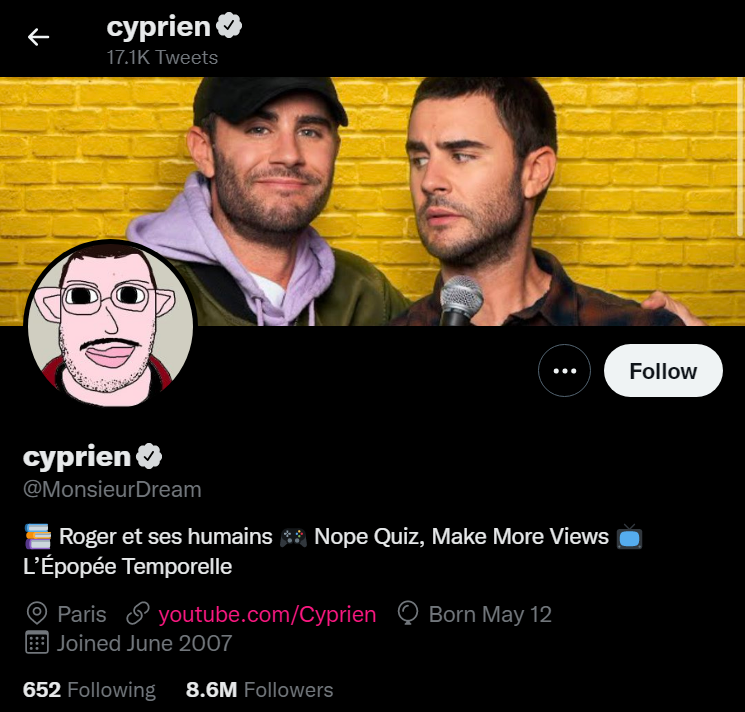 The first place in this ranking goes to MonsieurDream, also known as Cyprien. This French videographer, screenwriter, actor, blogger, and cartoonist became a pillar of the Web in the 2010s thanks to his humorous videos. Today, he makes short films of incredible quality and his work continues to be crowned with success. Both funny, ingenious, and passionate, he is seen as a perfect example of success and has more than 8 million subscribers.
Léna Situations, the queen of fashion on social networks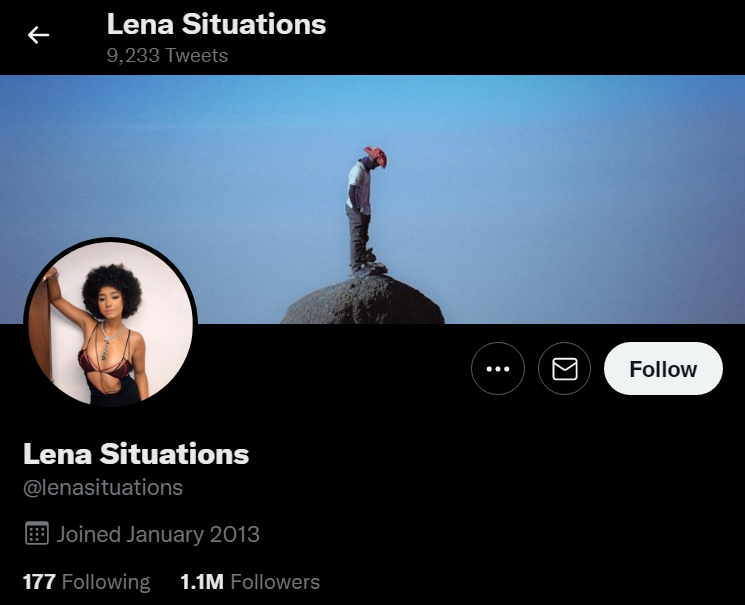 Appreciated for her authenticity, whose real name is Léna Mahfouf, is a French videographer and blogger who is only 24 years old. Followed by more than a million people on Twitter, she recently became the most powerful influencer in the field of fashion.
As a graduate of a fashion marketing school, Léna took her first steps on YouTube at just 20 years old and quickly gained significant popularity. Her recent collaboration with Dior has also brought in more than 3 million euros for the brand.
Gotaga, from video games to social networks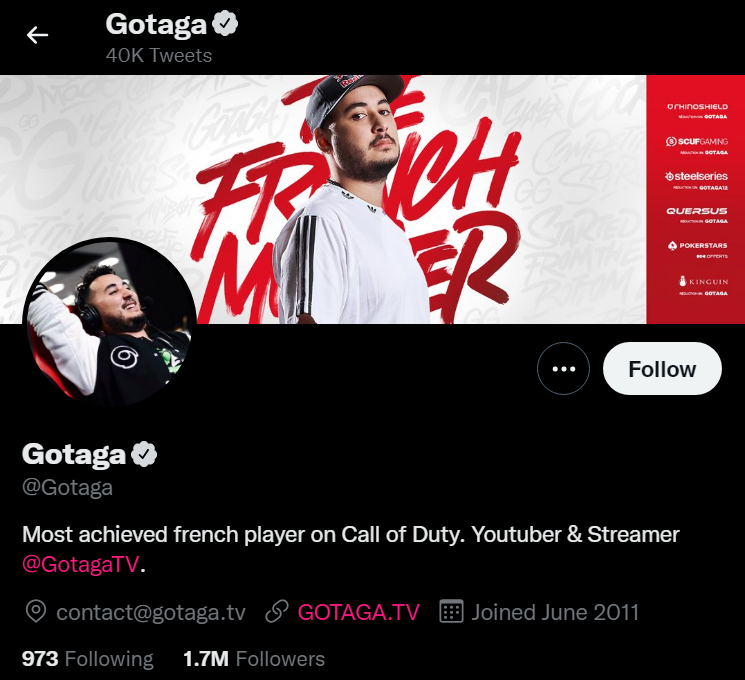 Corentin Houssein, better known as Gotaga, is a French streamer specializing in e-sport. He was a professional video game player for the French team Vitality before becoming its ambassador and manages to live from his passion.
Nicknamed 'The French Monster' following an incredible performance in the gaming world, he is now followed by more than 1.6 million followers on Twitter. Gotaga hosts a Twitch channel and owns a clothing brand and a gaming house. In 2019, he became the first European streamer to win the global influencer tournament organized by ESPN Inc. on Twitter.
Tibo InShape, the most muscular influencer on Twitter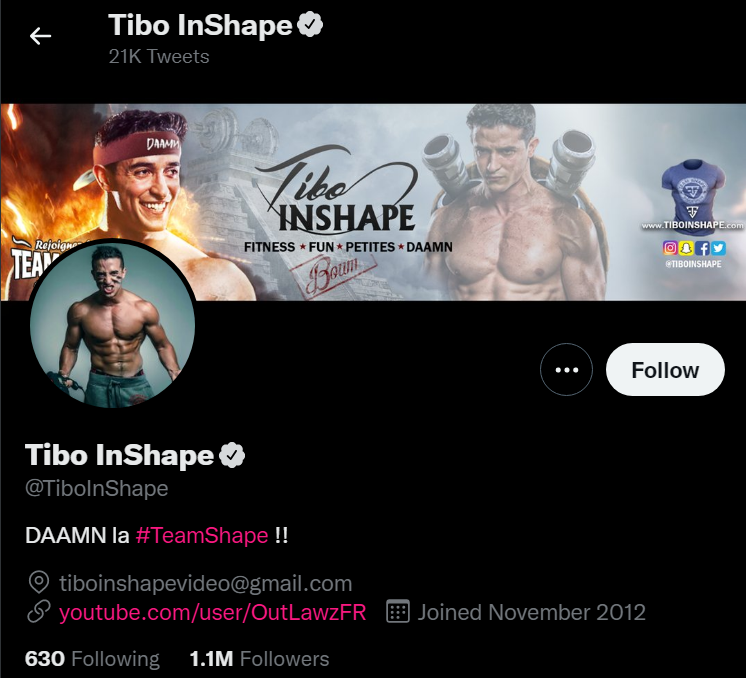 Thibaud is a French influencer passionate about sports and bodybuilding. Thanks to his perseverance, he built a real Internet empire that he knew how to develop outside of social networks.
Becoming famous for his fitness and motivational videos, he is now at the head of the TeamShape brand which offers sports programs, nutrition plans, clothing, and many accessories. Tibo InShape has also created a gym in the Albi region. The 30-year-old young man seduces no less than a million subscribers on Twitter, where he shares all his news.
Hugo Clément, the green influencer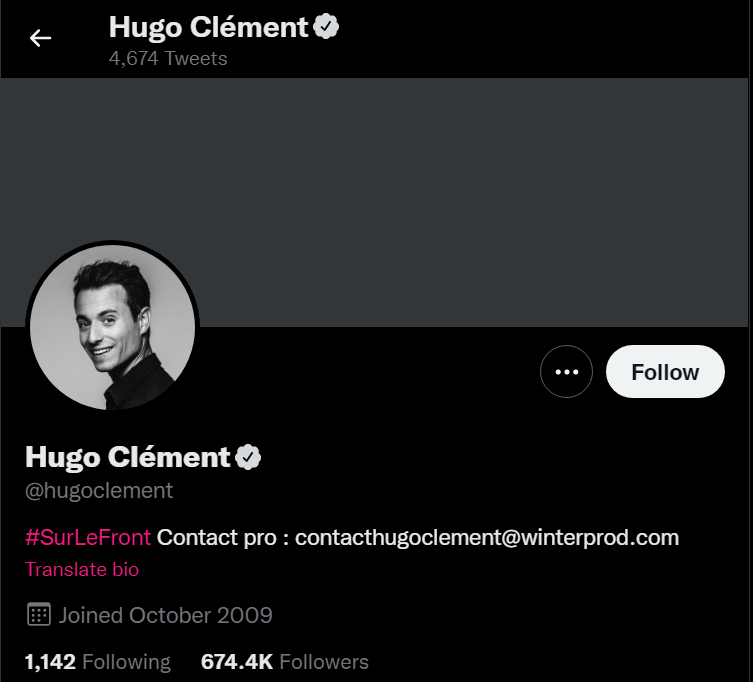 Hugo Clément is a French journalist who does not hesitate to get involved through social networks. Thanks to this kind of media, he manages to reach a more reactive public, in search of information and news.
Followed by nearly 668,000 subscribers, he raises many issues related—directly or indirectly—to the environment.
Particularly affected by the animal cause, the 32-year-old defines himself as a committed vegetarian and regularly raises awareness among his audience on subjects such as intensive farming and animal suffering. He currently presents the program Sur le front (France 5) in which he addresses the climate crisis.
Presse-citron (Lemon squeezer), for a zest of news and innovation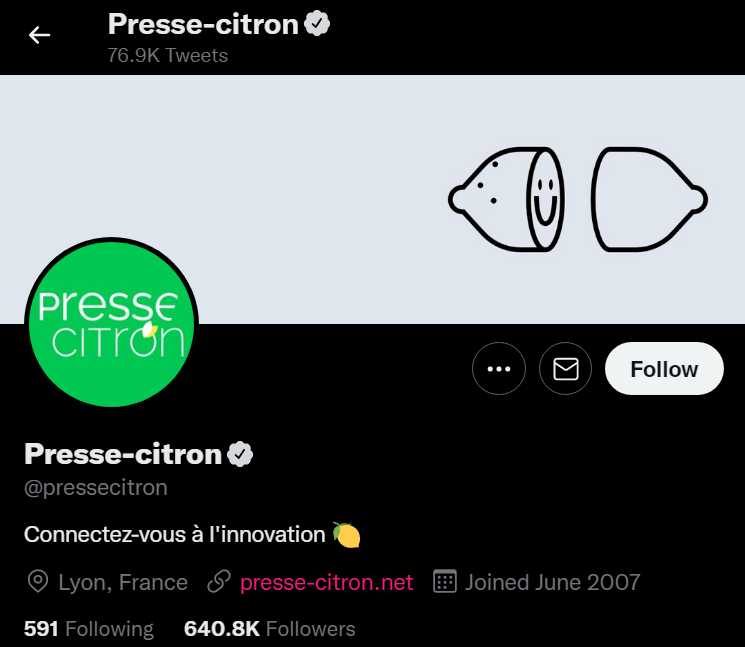 Presse-citron is a high-tech news website focused on innovative practices. The content published by its team has become essential for enthusiasts of the digital world.
On Twitter, the brand has an informative profile whose statistics show surprising growth. The company distributes a large amount of information associated with very general topics in order to reach a large community of Internet users—a practice generally not recommended, but which seems to be bearing fruit since the Presse-citron page is now followed by more than 640,000 people.
Jean-Luc Raymond, the marketing pioneer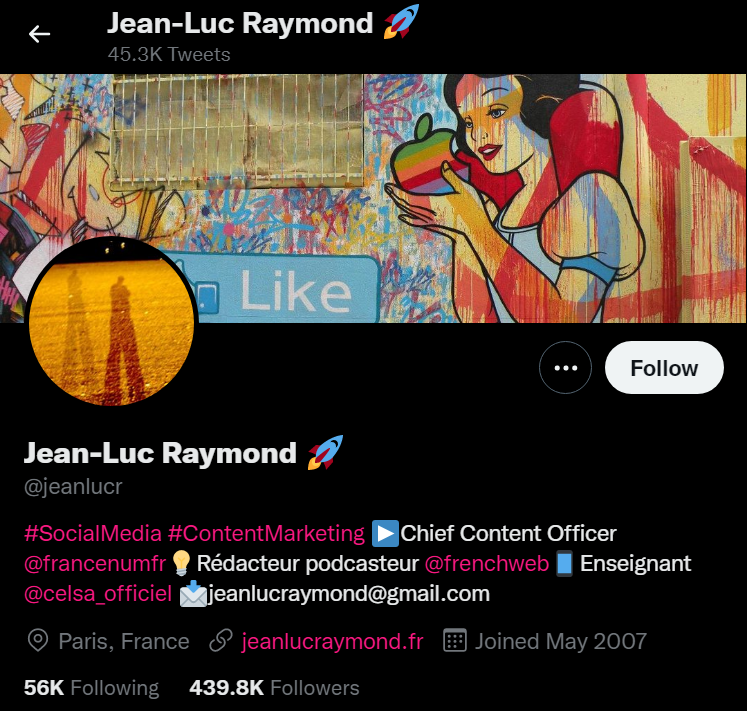 Jean-Luc Raymond is a consultant in digital strategies. He is also a professor in Sociology of computerized media as well as in Digital Communication and Digital Marketing at CELSA, the renowned school of communication.
In Europe, he is one of the pioneers in the use of blogs and social networks for professional purposes. For more than 15 years, he has been developing a visibility consulting activity on the social Web with companies, and his experience is highly appreciated. Nearly half a million people follow him as an influencer on Twitter and his popularity continues to grow despite the years.
Since 2015, Jean-Luc has also been regularly ranked at the top of the most influential personalities on the Web.
Cyril Lignac, the gourmet and compelling influencer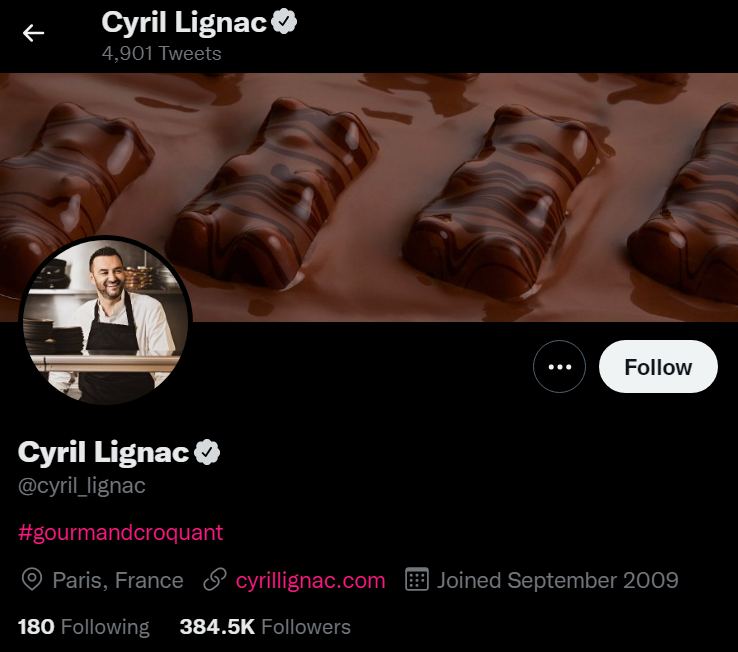 Cyril Lignac is a chef, pastry chef, and TV host all at the same time. He owns many restaurants in France and abroad, as well as has pastries and a chocolate factory in his name.
Appreciated for his outspokenness, his humor, and his unmistakable Southwestern accent, Cyril has earned a special place in the hearts of the French.
On Twitter, not a day goes by without him sharing a dish, a starter, or a dessert, thus making his 384,000 subscribers salivate. His loyal community is very attentive to his wise advice and he does not fail to embellish his most beautiful publications with the famous hashtag #gourmandcroquant.
Hasheur, the French cryptocurrency ambassador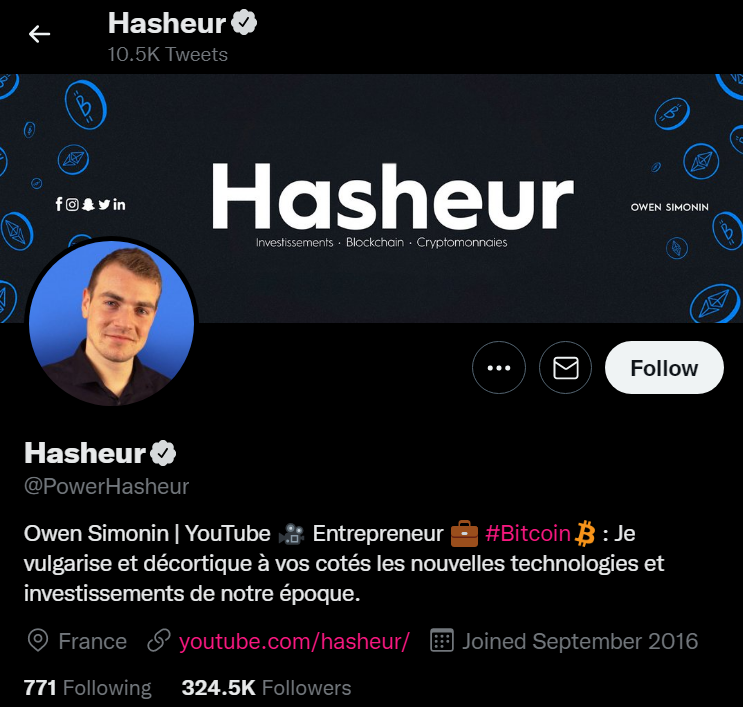 On social networks, Owen Simonin calls himself Hasheur. He is a French entrepreneur and lecturer specializing in blockchain and cryptocurrency technologies. His ability to popularize is highly appreciated by his 280,000 followers who are often fond of new technologies and information relating to modern investment methods.
As this ecosystem is in the midst of development, there are still very few influencers with such expertise on Twitter to address and share these topics. He was also voted European Influencer of the Year in 2020 by Binance, the world's leading cryptocurrency exchange.
Mélissa Bounoua, creator of influential podcasts
Mélissa Bounoua has been tweeting under the Miss Press pseudonym for over 10 years. Starting out as a journalist, Mélissa joined forces with Charlotte Pudlowski in 2017 to found the podcast studio Louie Media, whose creations attract several hundred thousand listeners per month.
After having met with real success in the United States, the podcast format is increasingly appreciated by the French. On her Twitter account, Mélissa publishes a lot of information about her work and media in general. Her publications are read by nearly 250,000 subscribers.
In France, it is not always the profiles with millions of subscribers that are the most influential. For the ranking of Twitter influencers, as elsewhere (Instagram accounts, YouTube channels, etc.), interactions and shares about publications are also to be taken into account. Like many social networks, it would seem that the commitment generated by micro-influence is more and more important than the millions of followers.