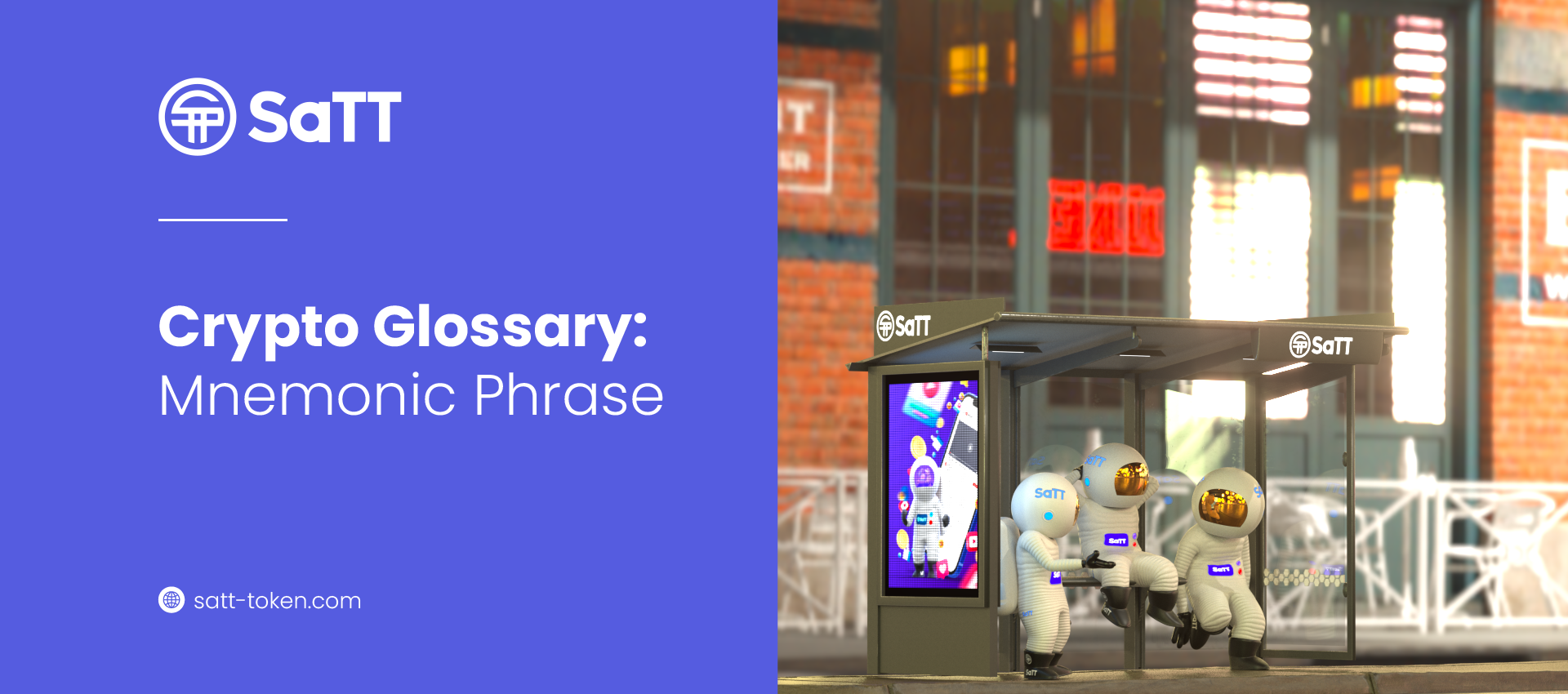 Crypto Glossary: Mnemonic Phrase
"Mnemonic phrase", "seed phrase" or "pass phrase" are words you might have read if you have ever opened a wallet to manage your cryptocurrencies. If not, you may want to inquire about this topic.
It was first introduced by Bitcoin in 2013 during BIP 39 (Bitcoin Improvment Proposal 39).
A mnemonic phrase is one of the main ways of securing your wallet. As a matter of fact, it will allow you to restore your wallet if you lose it. This is why you should write it down and keep it safe, away from prying eyes. Should your mnemonic phrase be lost or stolen, it becomes impossible to recover your funds.
How is a mnemonic phrase generated? How to create my mnemonic phrase?
Let's take the example of MetaMask, Trust Wallet, or SaTT: when your wallet is created, a phrase of 12 or 24 words is randomly and automatically generated. The words composing it are taken from a list of 2048 words which have no relation with each other.
This method allows a great number of possible phrases. If the algorithm uses 24 words, then the number of different possibilities is close to the number of atoms in the universe.
Mnemonic Phrase Example :
Civil south cradle unknown husband short theme other title panic elegant select ramp rib need wine document dial simple midnight shaft priority omit jeans
SaTT's Mnemonic Phrase
This step is a part of the SaTT wallet creation process. You should carefully keep your mnemonic phrase, even if you cannot back up your wallet with it yet, the feature is planned and will soon be available.