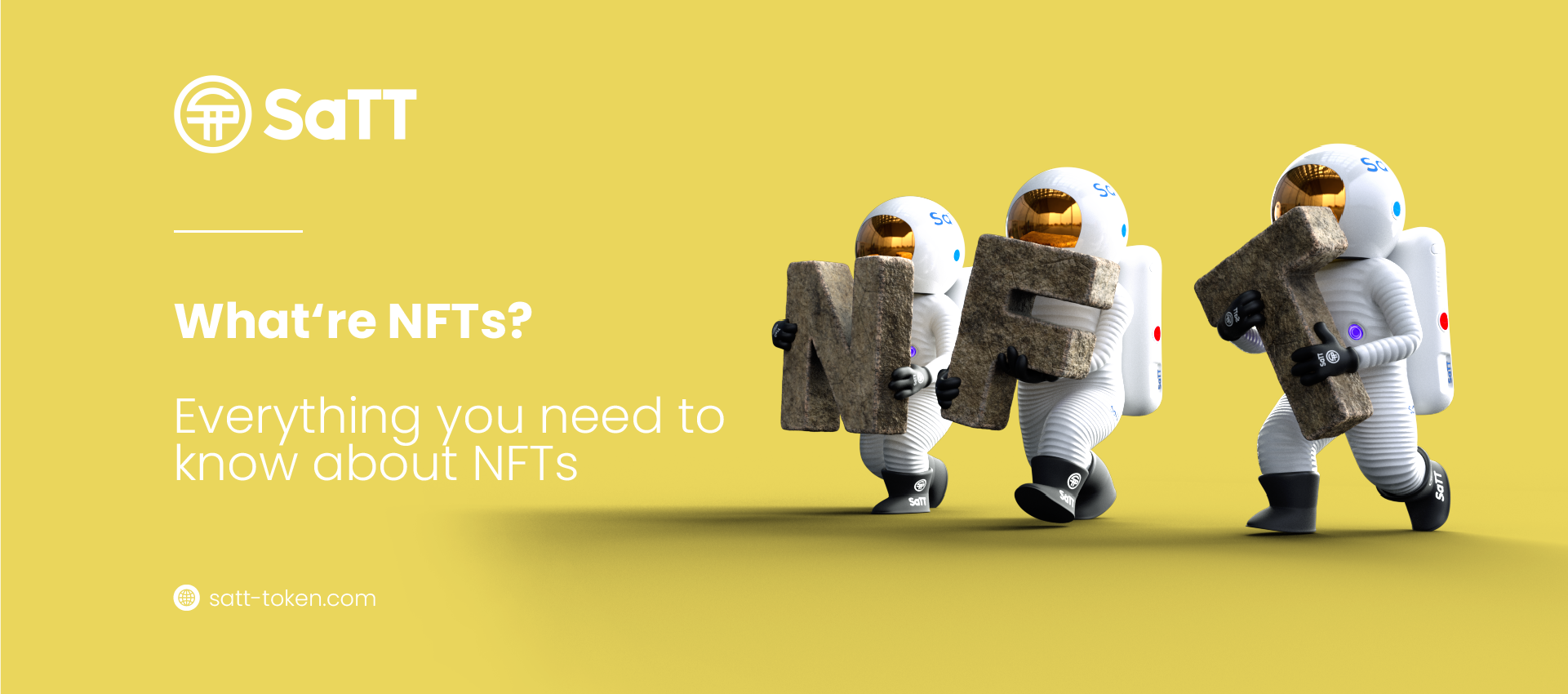 What're NFTs? Everything you need to know about NFTs
An NFT (Non Fungible Token) is a token that allows the sale of works disseminated on the Internet thanks to an unfalsifiable and unique digital property, not interchangeable. In other words, these marks can justify the possession of a good and its authenticity, that is to say, that it is indeed an original and not a copy. As a result, more and more digital works of art are now sold in the form of NFT.
These tokens can be purchased for many reasons: financial investment, collectibles, or emotional value. People who buy virtual goods through NFTs may also see it as a way to connect more with the creators or brands involved.
You should also know that the NFT appeared for the first time in 2017, with the virtual card phenomenon called Crypto Kitties.
What is the difference between an NFT and a Bitcoin?
These NFTs, also called nifties, are non-fungible tokens, that is, they cannot be replicated, and they are unique, different from Bitcoin, essentially fungible. NFTs are virtual tokens based on the blockchain, for example, Ethereum.
What can you do with an NFT?
Any digital asset that creators want to uniquely create can become an NFT. Once that person owns the token due to a work of art or other achievements, they will become the exclusive owner, and only they can resell it. In the popular forms of NFTs, there are Digital Works, JPEG image, GIF, video, tweets…
How to buy NFTs?
The procedure for buying these digital tokens is simple and can be summed up in a few steps:
Buying Ethereum: Since irreplaceable tokens are mostly associated with the Ethereum blockchain, payment is made in ETH.
Transfer your funds to an Ethereum wallet.
Visit an NFTs sales platform, such as OpenSea, select the assets that interest you, and buy them.