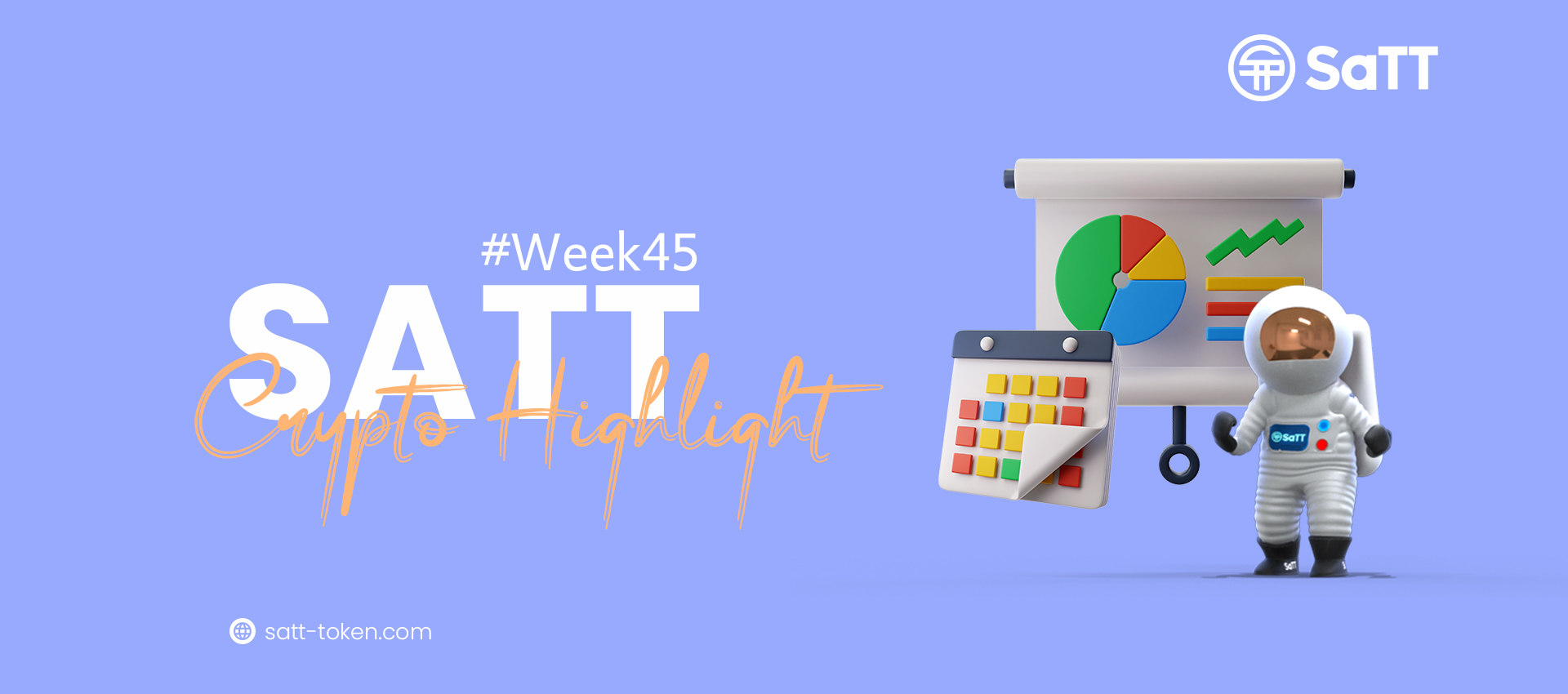 Crypto Highlights Week #45 – Square reports $42 million in bitcoin profits for the third quarter of 2021
Crypto Highlights: BTC price update, SEC chair on crypto regulation, Square rakes $42m in profit, Reddit to tokenize karma: These and more in this week's Crypto Highlights.
Top Headlines Of The Week
Tokenization takes a bigger turn as Reddit looks to tokenize karma points and onboard 500M, new users
As the new week matures, the focus is on Bitcoin as it consolidates right below the Fib level that triggered the 2013 all-time highs.
Adoption comes with regulations: SEC chair Gensler hints at enforcement actions against crypto firms.
Top Stories Of The Week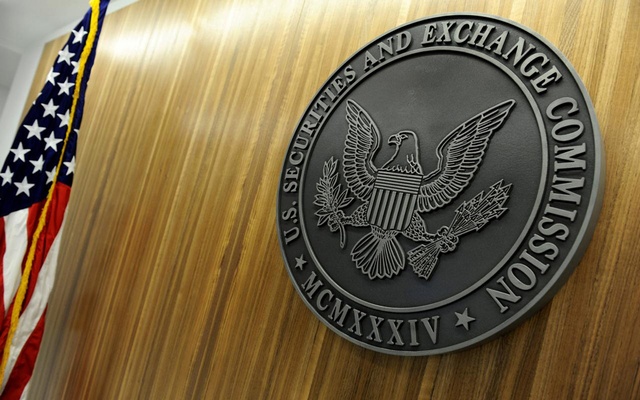 Gary Gensler, speaking at the Securities Enforcement Forum on November 4, denied that new technical labels change the reality of securities definitions, using decentralized finance and crypto products as examples.
The Securities and Exchange Commission's chairman, Gensler, said:
"Sometimes, people focus on labels. For example, we hear terms like 'decentralized finance' (DeFi), 'currency,' or 'peer-to-peer lending.' It can seem easy to take these words at face value. Make no mistake: regardless of the label or purported mission, we will be looking at the economic realities of a given product or arrangement to determine whether it complies with the securities laws."
Many cryptocurrency-based products, according to Gensler, come under current definitions of securities, emphasizing the need to assess based on facts and circumstances rather than new taxonomy. This is despite the fact that many in the crypto industry have asked for specific guidance on topics such as which tokens are securities and which are not.
"Some market players may call this regulation by enforcement.' I just call it 'enforcement," Gensler added later, referring to a charge that many have thrown against the SEC, such as in the ongoing action against Ripple over XRP issuance.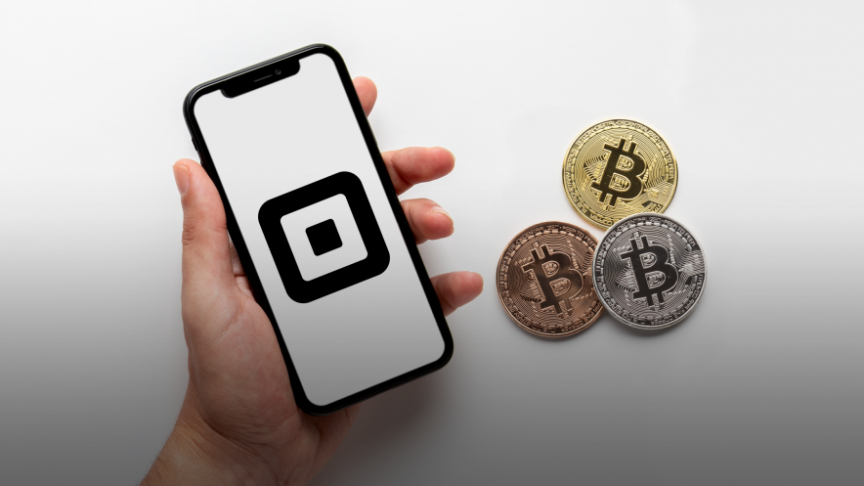 Square, a payments startup, announced on Thursday that its Cash App generated $1.82 billion in bitcoin sales in the third quarter of 2021, resulting in a gross profit of $42 million.
The figures were included in the company's third-quarter earnings report, which was released on Thursday. Square reported $3.84 billion in overall sales and $1.13 billion in gross profit for the quarter.
"Bitcoin revenue and gross profit declined on a quarter-over-quarter basis compared to the second quarter of 2021, driven mostly by relative stability in the price of bitcoin, which reduced trading activity compared to past quarters," Square wrote in a letter to investors.
"Cash App produced tremendous growth in the third quarter of 2021, delivering $2.39 billion in sales and $512 million in gross profit, which climbed 16 percent and 33 percent year over year, respectively," Square stated of the whole Cash App.
Square also stated in its statement that as of September 30, the fair value of its previous bitcoin investments was $352 million. In October 2020, Square purchased $50 million in bitcoin, followed by $170 million in February of this year.
Mainstream Adoption Of The Week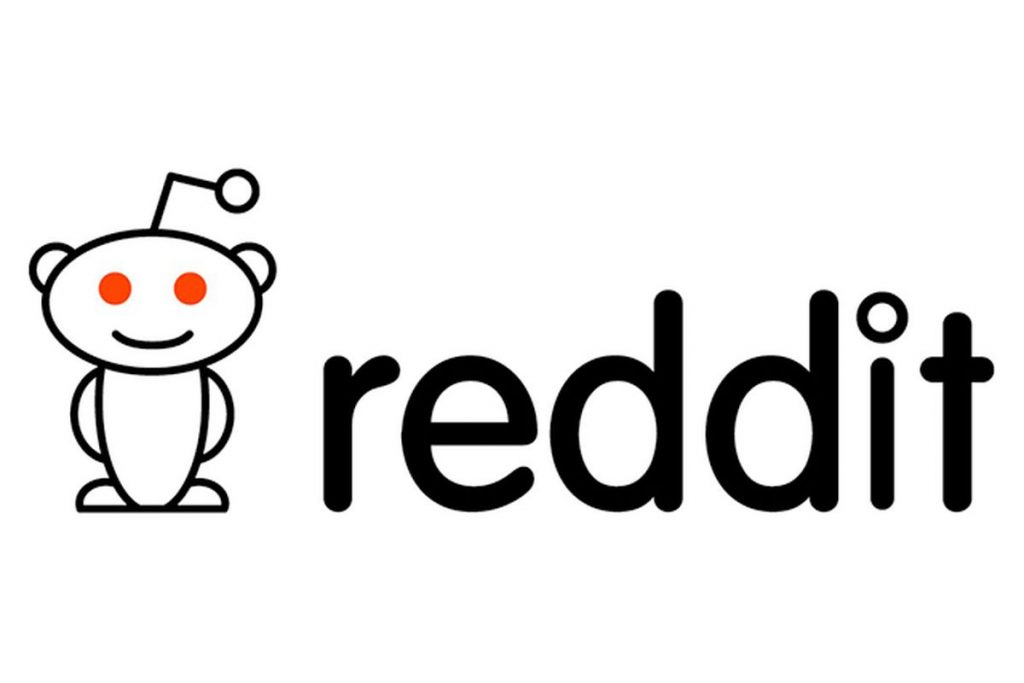 According to a newly hired Reddit programmer, the American social media behemoth Reddit may soon turn users' karma points into Ethereum-based (ERC-20) tokens, onboarding 500 million new crypto users in the process.
Rahul, a Reddit programmer, highlighted Reddit's attempts to boost user interaction through different cryptocurrency projects in a series of tweets. In July 2021, Cointelegraph announced that the site has released Community Points, a layer-two rollup based on Arbitrum technology for its rewards points. As stated on the website:
"Your Community Points exist on the blockchain, independently of Reddit, where they can only be controlled by you (just like Bitcoin (BTC) !)."
Because of Reddit's relationship with Off-chain Labs' Arbitrum network, a second blockchain instance will be created to store users' tokenized community points.
Currently, 80,000 community points from two subreddits — r/cryptocurrency and r/FortNiteBR — have been transferred to the Rinkeby Testnet on the Arbitrum network, which will be scaled for gasless transactions, according to Rahul:
Furthermore, Reddit communities will be able to fork blockchains based on community decisions, enabling the exploration of new revenue models with Web 3.0.
"When we all pull this off, we would onboard 500M web2 users into web3 and then there is no going back. Let me say that again – 500 million new crypto users."
This Week's Market Sentiment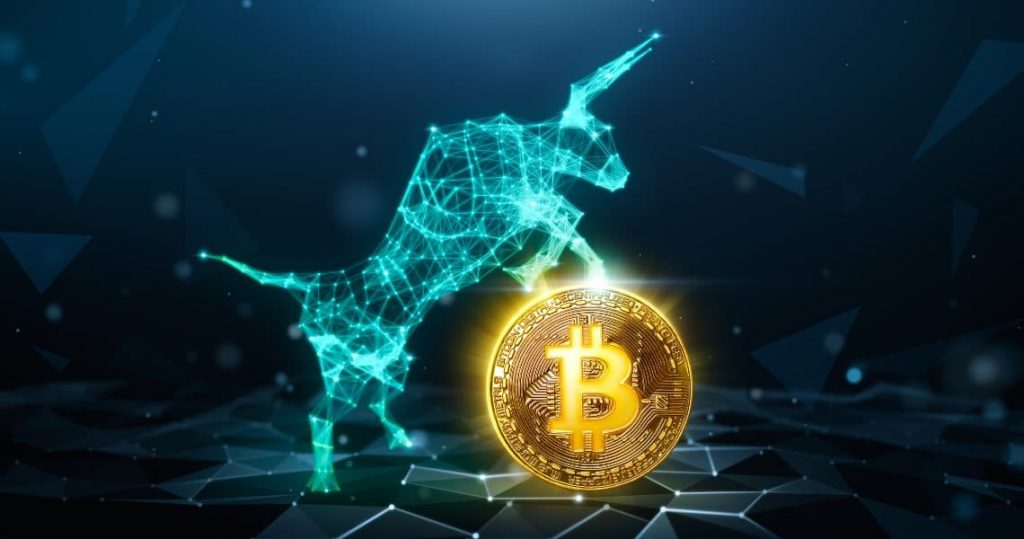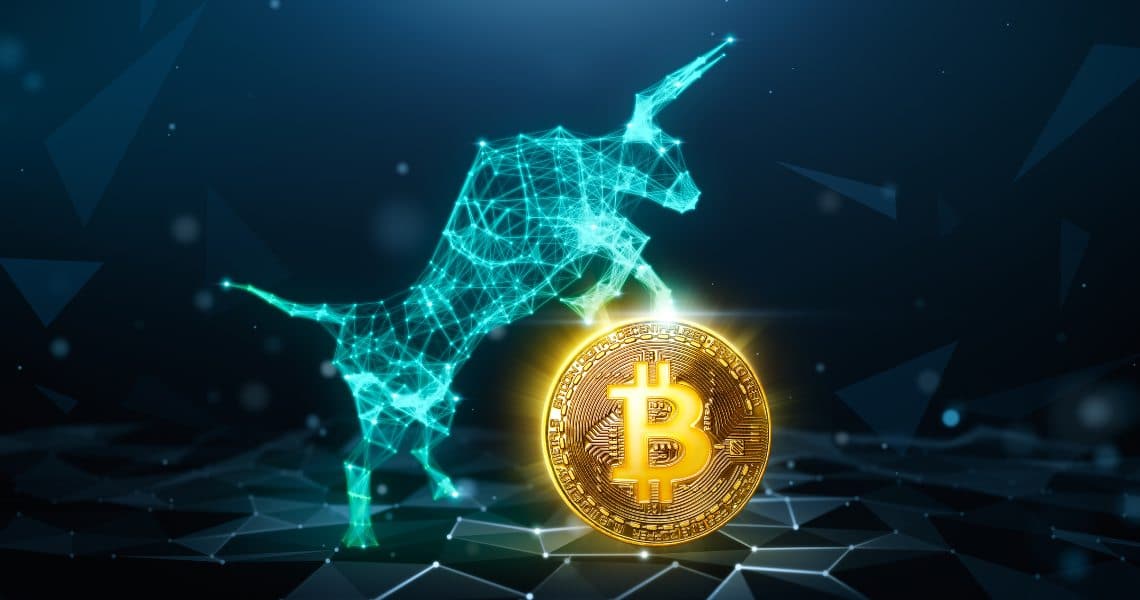 BTC/USD hovered at $62,000 on Sunday, according to TradingView data. Over the weekend, the pair remained flat as market players awaited signs of upward or downward volatility.
While there was a tangible sense of frustration as the week came to a conclusion, experts looking at longer periods and historical pricing trends cautioned.
"What happens when BTC is in a sideways trend like it is right now? Coins are being exchanged between buyers and sellers. Buyers purchase a little amount. Sellers make a little profit "To Twitter followers, Rekt Capital stated.
"But if you think about where $BTC will go over the next months: You realize now is not the time to be selling."
Others looked for signals of bullishness in the weekly closing. A two-week closure above a key Fibonacci level for another prominent Twitter account TechDev would suggest BTC/USD was replicating its progress over the previous two weeks.
"What completely sent 2013 was the closing of a 2-week candle above the 1.618. Right now, we're consolidating below, "Saturday, he mentioned.
At the same time, as Cointelegraph observed, the price-performance between 2017 and 2021 is uncannily comparable, firmly placing this year within historical norms.
Exclusive From SaTT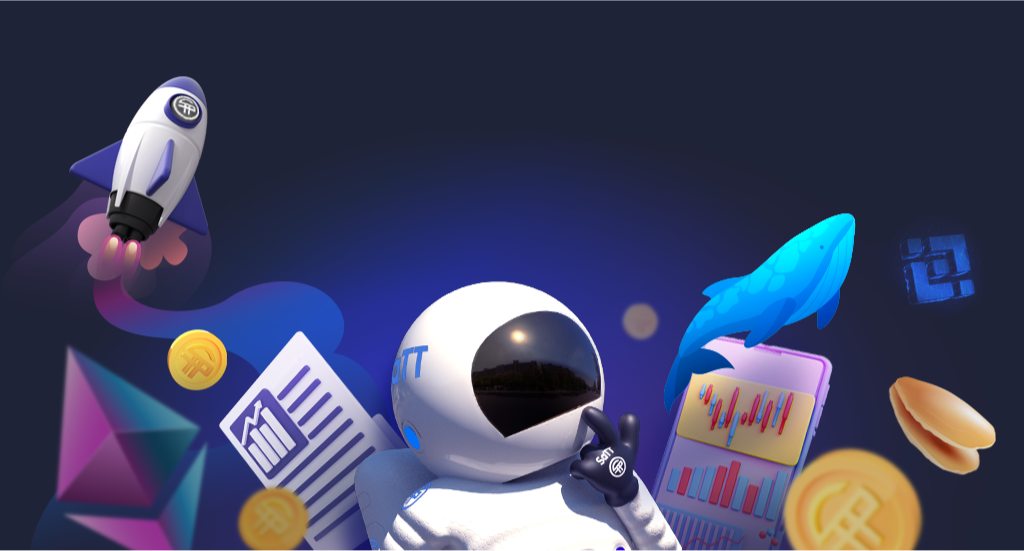 In the sphere of advertising and social media, a fresh wind is blowing! The connection between advertisers and content creators has never been easier thanks to DeFi and smart contracts. Learn how the SaTT platform works and enter to win cryptocurrency by taking part in the YouTube Challenge!
SaTT is a decentralized application that connects advertisers and content creators. The principle is simple:
An advertiser has an advertising need. He creates an "Ad Pool" on SaTT, where he deposits his advertising budget, which is sequestered on the blockchain.
A content creator wants to participate in this advertising campaign. He publishes his promotion on social networks (Facebook, YouTube, Instagram, or Twitter). This is what SaTT calls "Post Farming".
SaTT uses smart contracts to communicate with third-party APIs. The application can then know the exact performance of the publication: number of views, likes, retweets, etc.
The creator is automatically paid in SaTT tokens from the Ad Pool budget. His remuneration is calculated via smart contracts according to the performance of his publication.
To make the launch of this new advertising system official, SaTT is launching a campaign called "Proof of Concept: YouTube Challenge". The objective is to generate 5 million views on YouTube to promote SaTT through at least 50 YouTubers worldwide.
An Ad Pool has been created and credited with 100 million SaTT tokens. All content creators are invited to participate in promoting SaTT and monetizing their audience!How to participate in SaTT's YouTube Challenge? Please head over to the blog post to find more.
This Week's Crypto Meme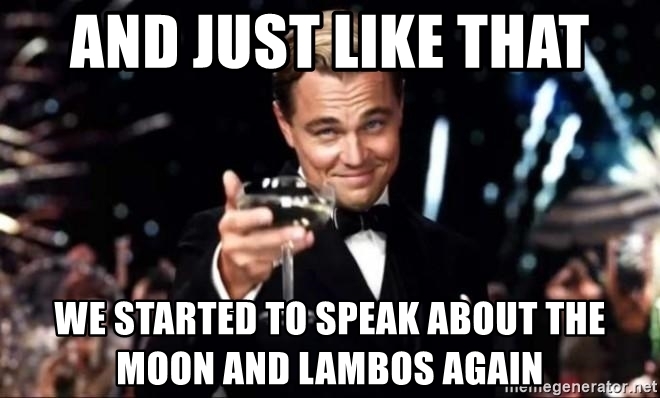 We hope you enjoyed this week's edition of crypto highlights. For a peek at our last edition of crypto highlights & blockchain news, click here.