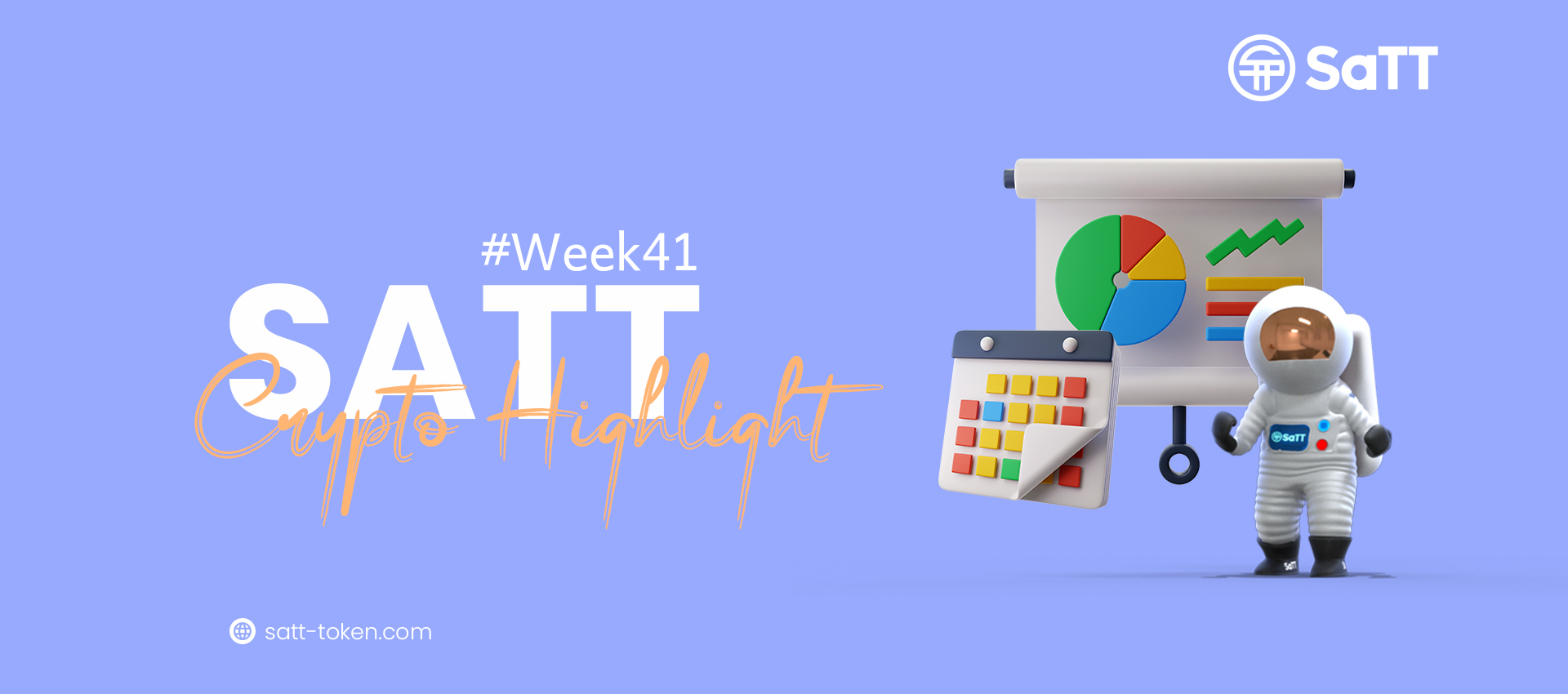 Crypto Highlights Week #41 – Everything from Last Week you don't want to miss
Crypto Highlights: BTC eyes $58k, Stellar and MoneyGram teams up, U.S. Bank partners with NYDIG, SaTT Ad Pool records massive success: These and more in this week's Crypto Highlights.
Top Headlines Of The Week
Following Ripple's footsteps, Stellar has teamed up with MoneyGram and USDC to enable local currency payouts.
In this week's mainstream adoption, the U.S. Bank has partnered with NYDIG to offer bitcoin custody services
Bitcoin started October with a massive rally and is now looking to challenge the $58k resistance area.
Top Stories Of The Week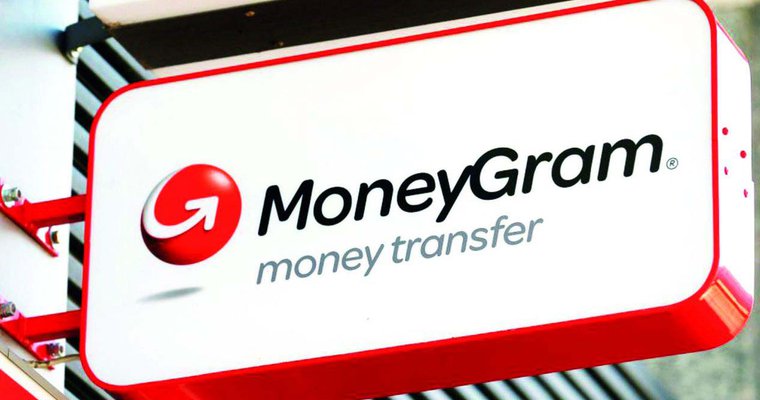 According to a Wednesday announcement, MoneyGram is cooperating with the Stellar Development Foundation to facilitate crypto payouts in local currencies for users.
MoneyGram will use Circle's USDC to settle payments and convert payouts to a user's local currency as part of the agreement. To settle USDC transactions, MoneyGram's network will be connected with the Stellar blockchain, and United Texas Bank will serve as the settlement bank between Circle and MoneyGram.
MoneyGram Chairman and CEO Alex Holmes said the company is particularly enthusiastic about stablecoins as a means of facilitating cross-border payment and settlement.
"We're especially bullish about the potential of stablecoins as a tool to speed cross-border payments as crypto and digital currencies gain traction," he added in today's statement.
MoneyGram previously had a collaboration with Ripple, a distributed ledger business. However, the relationship came to an end in March of this year as Ripple battled the Securities and Exchange Commission (SEC) over whether the XRP coin was an unregistered security.
Despite the promise of stablecoins in cross-border payments, US officials are looking at dollar-pegged tokens again. The SEC's Division of Enforcement is still looking into Circle, and SEC Chair Gary Gensler recently compared stablecoins to "poker chips" in crypto's Wild West "poker chip" Meanwhile, Acting Comptroller Michael Hsu has stated that he is considering stablecoin issuers through the prism of the wildcat banking era in the United States.
MoneyGram's research of crypto services continues with the introduction of stablecoins. Following cooperation with cryptocurrency exchange Coinme, the company began accepting bitcoin at its stores in May of this year.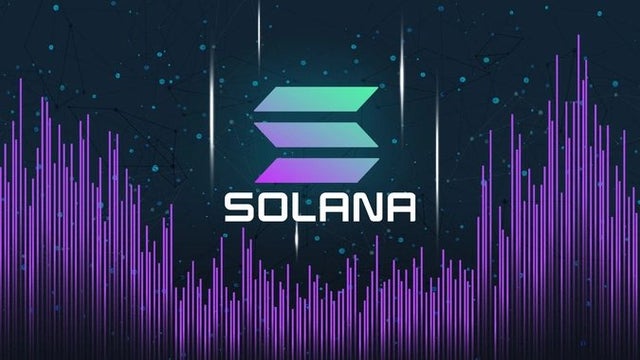 Chingari, an Indian short-video sharing company, is working on its own blockchain network and social coin. Chingari revealed on Friday that it has raised $19 million in funding to build its mainnet and hold a token sale for its Solana-based GARI token in November.
The token sale is set for Nov. 2, according to Chingari co-founder and CEO Sumit Ghosh, with the mainnet launch and application integration due by the end of the month.
Over 30 venture funds and individual investors, including Sam Bankman-Alameda Fried's Research, Solana Capital, and Kraken crypto exchange, participated in the latest round, which was co-led by significant blockchain investors such as Republic Crypto and Mike Novogratz's investment firm, Galaxy Digital.
The $19 million was raised using a GARI token raised in one seed round and one private round, according to Ghosh. Chingari previously raised $1.3 million in 2020 and $13 million in April 2021 in two separate stock deals.
Chingari's blockchain technology, according to Ghosh, will allow users to earn tokens for generating or watching content. "We aim to achieve for social media what Axie Infinity has done for gaming," says the founder.
"The idea that a lot of people can make a small amount of money and uplift themselves by participating in a social platform is very powerful and Chingari wants to make this vision possible," the executive added.
Mainstream Adoption Of The Week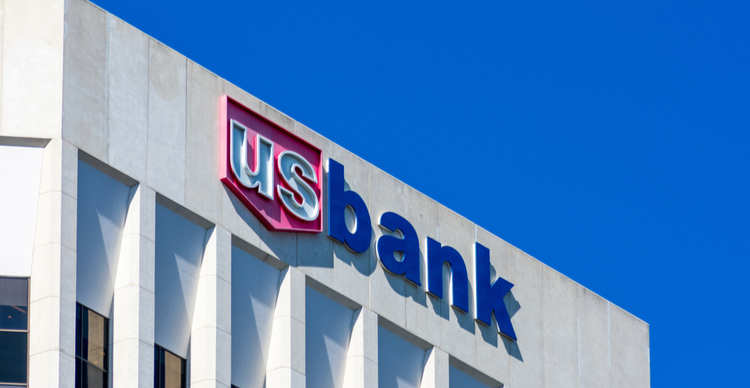 Crypto custody services are now available to U.S. Bank's institutional clients in the United States and the Cayman Islands. According to today's news, private funds can now maintain their bitcoin with the bank. In the future, support for more coins will be added.
Though the bank is creating a network of providers, NYDIG is the first sub-custodian arrangement it has announced. According to the statement, NYDIG topped the list because of its experience managing compliance and regulatory norms in the field.
Investor interest for crypto offers has surged in recent years, according to Gunjan Kedia, vice-chair of U.S. Bank Wealth Management and Investment Services.
"In response to our fund and institutional custody clients' ambitions to provide cryptocurrencies, we made it a priority to speed our capacity to offer custody services," she stated in today's release.
According to CNBC, the bank would provide private key storage for bitcoin, bitcoin cash, and Litecoin as part of its custody products.
Following in the footsteps of a number of other banks, U.S. Bank has decided to take up crypto custody. State Street is launching a new crypto unit, and Bank of New York Mellon will begin offering custody services later this year.
In April of this year, U.S. Bank announced that it would begin offering bitcoin custody services. At the time, the bank cited then-Comptroller Brian Brooks' clarification, which authorized national banks to hold crypto.
This Week's Market Sentiment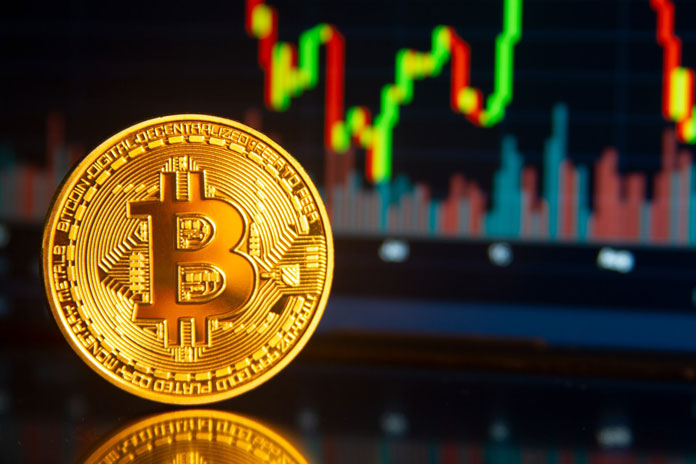 Bitcoin steals the spotlight yet again on the market sentiment segment of this week's crypto highlights. As BTC/USD fell from four-month highs of $56,150, data from TradingView was used to track its performance. Analysts were not surprised when the $58,000 level, which had been a stumbling block for bulls earlier in the year, reappeared on the day.
"It's not surprising to see this $56–$58K level offering some resistance given a large number of overhead supplies from earlier this year," William Clemente said.
"~$53K would be a logical area to buy a dip."
That level marks the $1-trillion market capitalization limit for Bitcoin, as well as the position of what was formerly a big resistance zone that has been serving as support since Wednesday.
Bitcoin is approaching $60,000, yet investors are adding to their stakes rather than selling. According to data from on-chain analytics startup Glassnode, the proportion of BTC supply that is either hodled or lost for good has reached a nine-month high.
"Hodled or Lost Coins," which currently total 7,203,450.731 BTC, is the clearest indication of how Bitcoin in Q4 this year differs from the first phase of its bull run.
Nine months ago, in January, the quantity of available stock was fast expanding as price discovery allowed an increasing number of long-term investors to profit. Now, the inverse scenario is in effect: since August, BTC has been returning to hodlers' hands.
The metric's previous high was in Q4 2020, just before the main phase of the bull run began when BTC/USD passed prior all-time highs of $20,000, just before the main phase of the bull run began. The findings are consistent with past reporting on long-term hodler behavior, which Cointelegraph recently claimed had reached new highs.
Exclusive From SaTT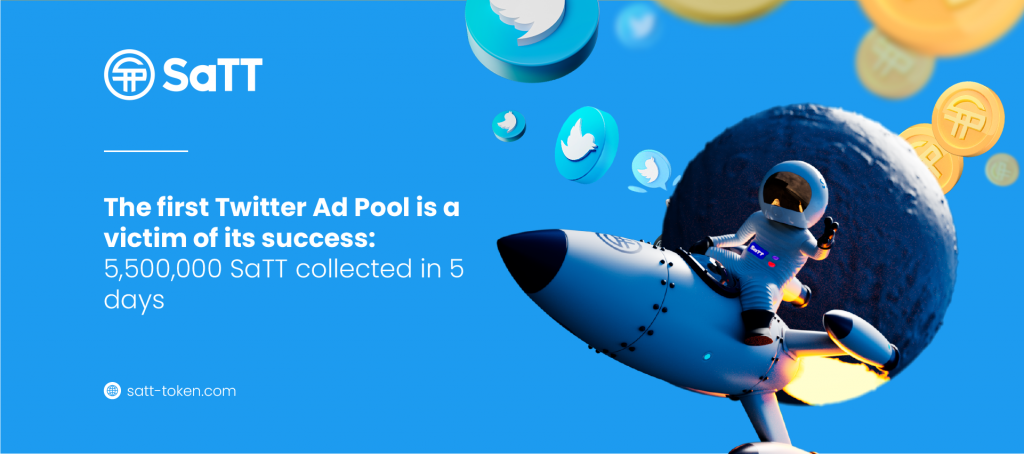 We ran our first Ad Pool test to test the statistics recovery oracle and the smart contract granting rewards for publishing on Twitter. We thought to share our success with our readers in this week's edition of the crypto highlights.
As a reminder, here are the conditions of the Ad Pool:
Budget: 5 500 000 SaTT
Blockchain: BEP20
Network: Twitter
Method of payment: per publication
Duration: 3 weeks
Rewards:
From 50 to 200 followers: 2,000 SaTT
201 to 1 000 followers: 10 000 SaTT 
1 001 to 5 000 subscribers: 40 000 SaTT
5,001 to 10,000,000 subscribers: 150,000 SaTT
Only 5 days were needed to distribute the 5.5 million SaTTs. Anyone with a minimum of 50 followers is eligible to participate. With +507,5% of mentions for @SaTT Token and +163 percent of visits for our account, the Ad Pool was a victim of its own success from the start.
Result of the Ad pool campaign
Total rewards collected: 5,500,000 SaTT
Number of entries: 314 tweets
Number of accepted entries: 164 tweets
Total views: 212,034
Overall likes: 675
Total number of retweets: 208
The tests were conclusive, allowing various areas of improvement to be identified for the coming weeks of work. Special attention was paid to testing the various functionality, which resulted in numerous optimization solutions. We'll continue to give you different Ad Pools based on performance, including the two new Twitter Ad Pools that will be deployed tonight.
This Week's Crypto Meme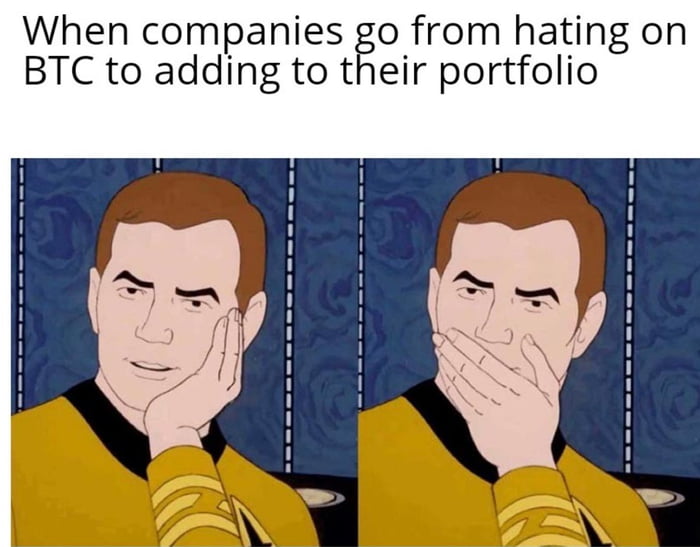 We hope you enjoyed this week's edition of crypto highlights. For a peek at our last edition of crypto highlights & blockchain news, click here.