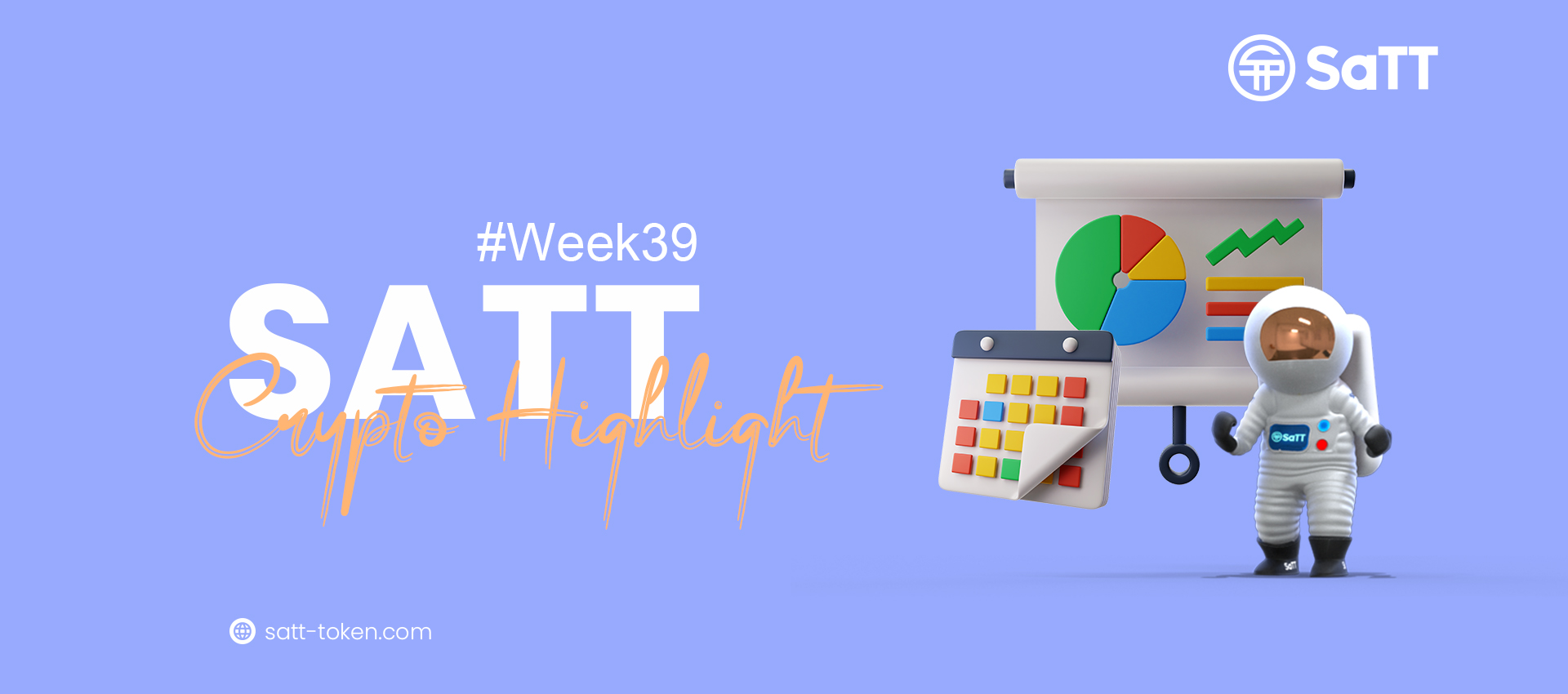 Crypto Highlights Week #39 – Everything from Last Week you don't want to miss
Crypto Highlights: Twitter launches Bitcoin tipping, FTX partners Mercedes_AMG, USDC now on TRON, SaTT upcoming platform release: There is more in this week's Crypto Highlights.
Top Headlines Of The Week
Continuing in its streak of sponsorships, Crypto exchange FTX signs a sponsorship deal with F1 team Mercedes-AMG Petronas.
Twitter has continued to dive deep into the cryptocurrency space after the company announced that Twitter will launch crypto tipping for all users.
The current China crypto ban is mirroring September 2017 China Bitcoin 'ban' which sparked a $20K all-time high in 3 months.
Top Stories Of The Week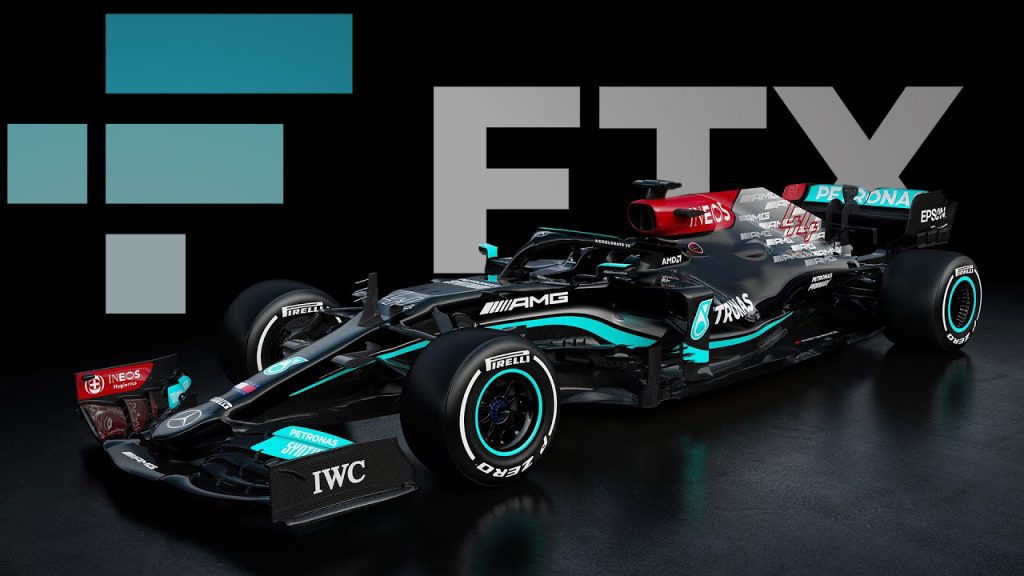 Exchange of cryptocurrencies FTX announced on Thursday that it has inked a long-term sponsorship agreement with Mercedes-AMG Petronas, a Formula One (F1) racing team.
The deal's length hasn't been revealed, but FTX has stated that it would span several race seasons, with the FTX brand prominently displayed on both the vehicles and the drivers. According to the exchange, a portion of the FTX logo would be revealed during the next Russian Grand Prix on September 26.
Mercedes-Benz trucks, the garage, and hospitality and communications facilities will all bear the FTX brand. FTX also stated that it will have access to members of the Formula One team, including drivers Lewis Hamilton and Valtteri Bottas, in order to further increase its brand's reach among F1's worldwide fan base.
FTX and Mercedes F1 will also work together on projects including FTX Pay integration, NFT collection, and corporate social responsibility activities.
The Miami Heat basketball team ($135 million) and TSM ($210 million) are among the sports groups with whom FTX has spent more than $300 million. According to FTX CEO Sam Bankman-Fried, the crypto exchange is looking to lure non-crypto natives to its platform through similar agreements.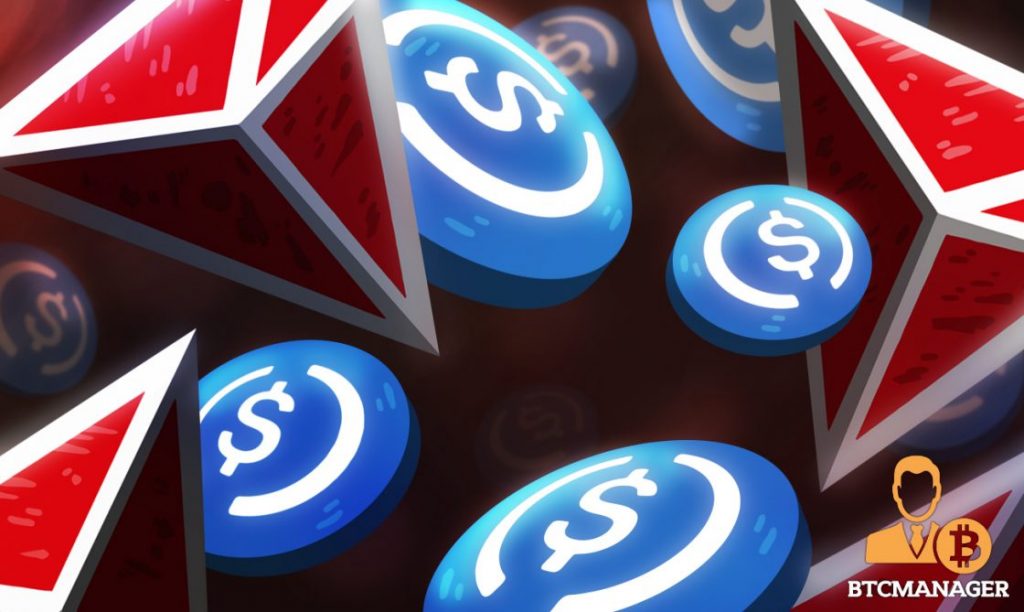 Circle and TRON have teamed together to make USD Coin (USDC) available on the TRON blockchain, which has grown to over 56 million accounts and almost 2.5 billion transactions since its inception four years ago.
TRON is home to a diverse ecosystem for digital assets in Asia and throughout the world, and TRON users may now take advantage of simple access to the world's fastest-growing, regulated dollar digital currency.
Since its launch earlier this year, USDC activity on TRON has exploded. Businesses and individuals may use USDC on TRON to profit from the fast-growing NFT markets, join and leave crypto trading positions rapidly, and use dynamic DeFi protocols, among other things.
TRON joins a growing list of 3rd-generation blockchains that natively support USDC, including Algorand, Solana, and Stellar, all of which have reaped significant benefits for their respective user bases in the last 15 months by leveraging USDC's transparency, stability, regulatory relationships, and strong governance framework under the Centre Consortium.
Businesses may establish a free Circle Account to convert, mint, and redeem USDC on TRON, as well as settle incoming and outgoing payments between buyers and sellers on the marketplace. Circle Account members may also exchange USDC for TRON across all blockchains that allow the digital currency, as well as access a comprehensive set of APIs that enable USDC for TRON.
Mainstream Adoption Of The Week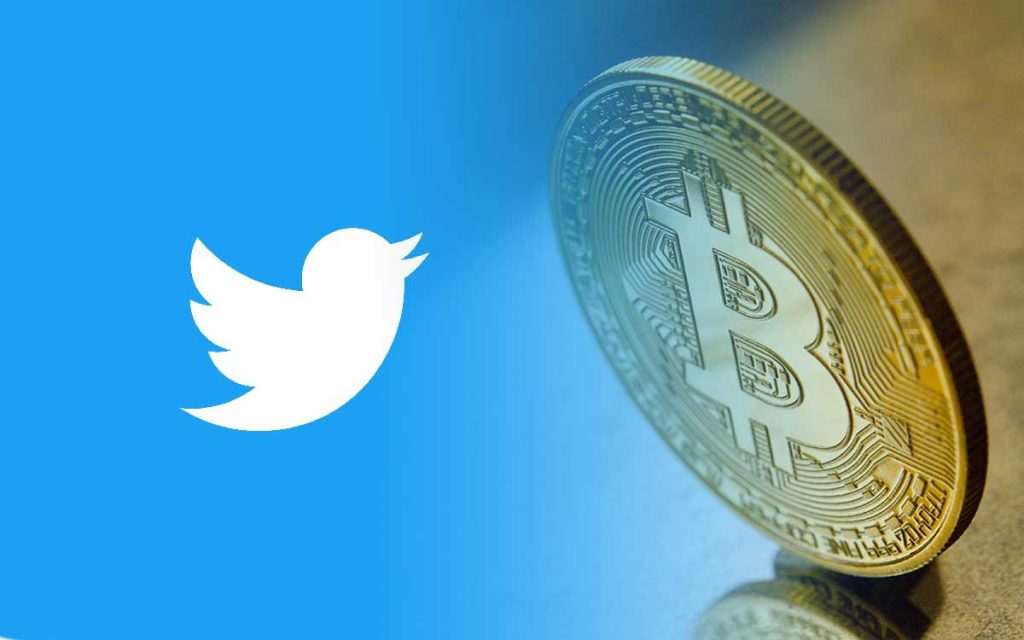 Twitter grabs the spotlight of this week's crypto highlights. The premier social platform will add bitcoin payment options to its tipping jar, allowing any user to pay through the site. Twitter staff product manager Esther Crawford said in a blog post on Thursday that the crypto tips function will be accessible to all iOS users worldwide, with Android choices coming in the coming weeks.
Users will be able to accept cash by linking third-party applications like Cash App, Patreon, Venmo, Chipper, Bandcamp, Razorpay, GoFundMe, PicPay, and Wealthsimple Cash to their Twitter profiles and individual Tweets, depending on their area.
"We want everyone on Twitter to have access to pathways to get paid," said Crawford. "Digital currencies that encourage more people to participate in the economy and help people send each other money across borders and with as little friction as possible — help us get there."
In addition to the above services, Twitter tips can be sent via the Bitcoin (BTC) Lightning Network, which uses the Strike app to transfer payment, or by simply adding a BTC address to one's profile. According to Crawford, Twitter does not take a cut.
When the social media company introduced its "Tip Jar" idea, meant to allow platform users to reward content producers with the push of a button, Twitter CEO Jack Dorsey suggested that a BTC tipping option was in the works. He has also addressed Square's ambitions to establish a decentralized exchange for Bitcoin.
This Week's Market Sentiment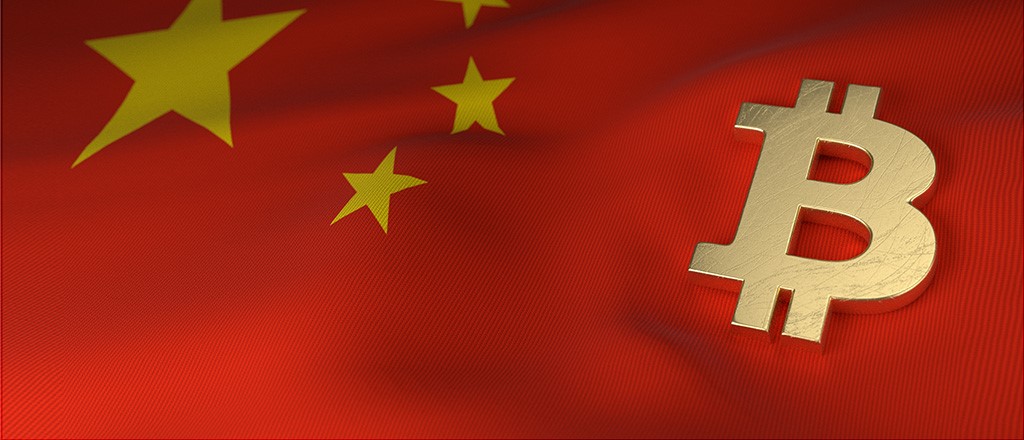 BTC/USD on Bitstamp hit fresh multi-day lows of $40,690, down 8% on the day, according to TradingView data.
Hodlers were shaken, but undeterred, by reports that China had increased its cryptocurrency "ban," which was actually just a reiteration of the People's Bank of China's existing limitations, which had been in place for four years.
The events have a familiar ring to them: in September 2017, the first "ban" statement sent Bitcoin soaring, only to recover within weeks and hit a new all-time high of $20,000 less than three months later.
Meanwhile, the sell-off underscored the inexperience of newcomers to the market for trader and analyst Rekt Capital.
"BTC investors who have been in the market for a while have heard many different iterations of FUD from China. But newer investors, unarmed with this experience, are the ones who are affected most," he tweeted on the day.
"Their panic selling is what is fuelling this recent downside."Nonetheless, the move wiped off many days of BTC price gains, including those arising from Twitter's Lightning Network tipping debut. However, looking at the spot market composition, it was obvious that the selling had had no influence on support, which was still hovering around $40,000.
Exclusive From SaTT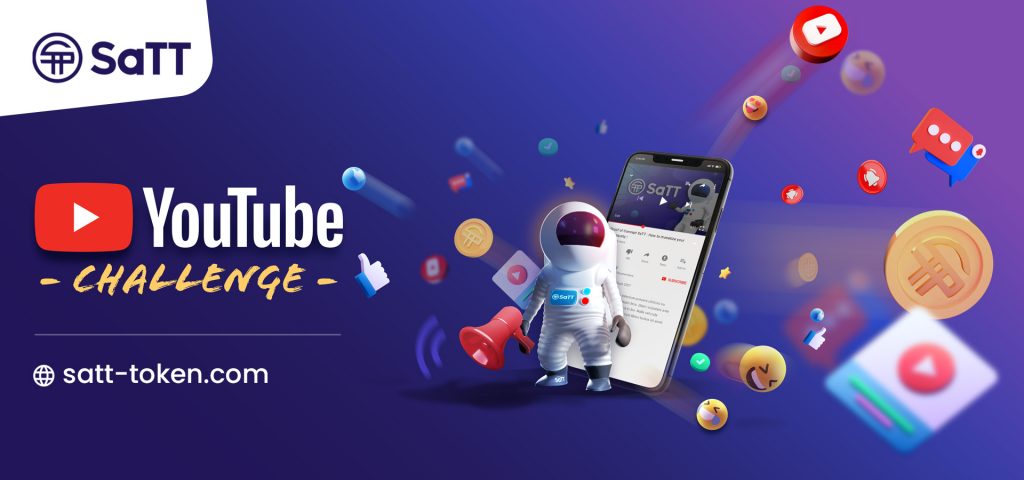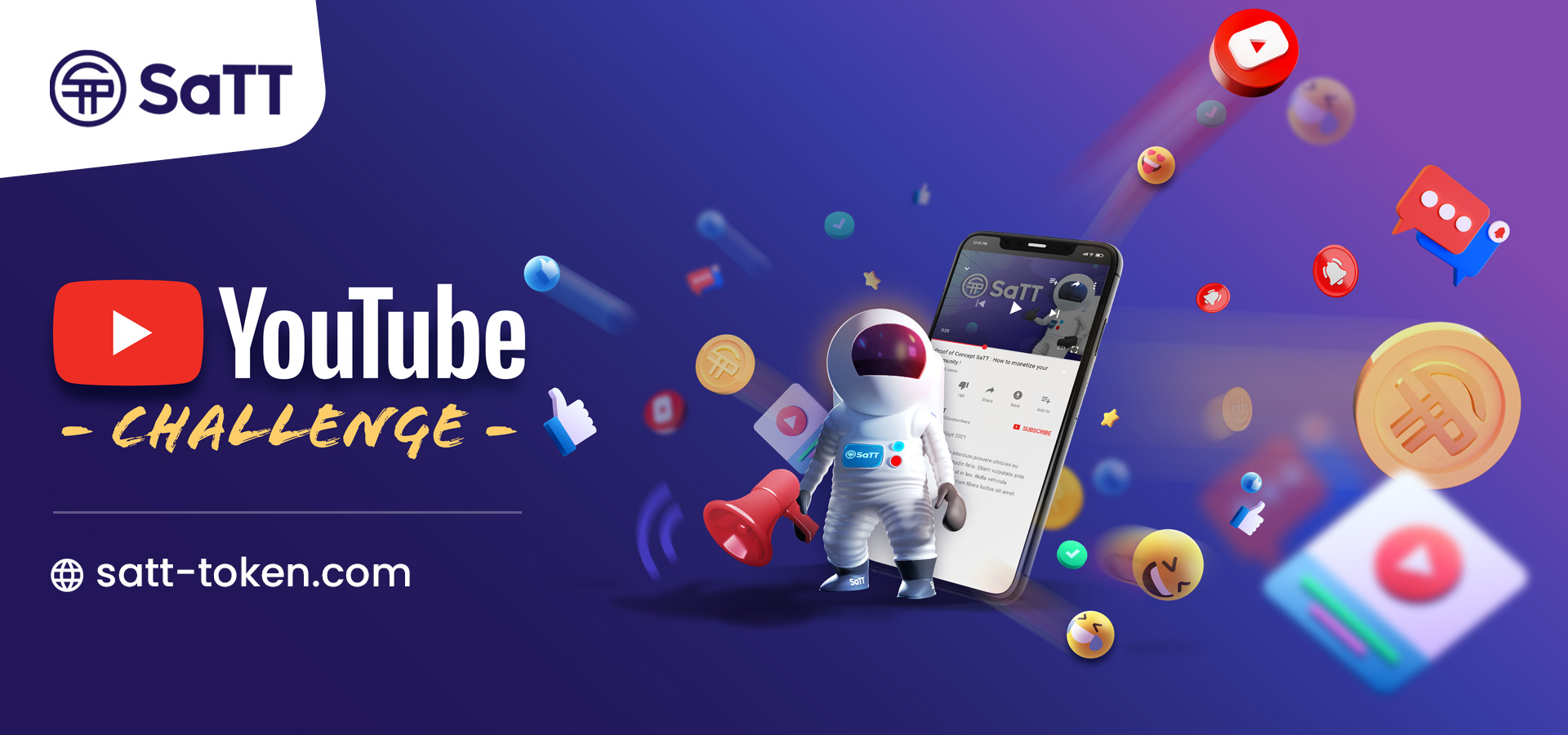 SaTT has been making news in the cryptocurrency world since its record-breaking $7.1 million ICO in 2020, as it garners enormous support towards realizing its long-term aim. Atayen, Inc. created SaTT, which stands for Smart Advertising Transaction Token, with the goal of changing the advertising environment.
The initiative is about to introduce the concept of Advertising Pools, or Ad Pools, which will launch alongside social network farming, allowing corporations and organizations to reward creators more openly in the future. Atayen made a remark when asked about the significance of the impending launch:
"To showcase proof-of-concept for the technology, Atayen is offering the first Ad Pool on YouTube for interested early adopters, entitled Proof Of Concept: YouTube Challenge. Throughout the process, Crypto YouTubers can discover the advantages of SaTT firsthand and earn the SaTT cryptocurrency with their YouTube channels."
The Ad Pool will begin with a total of 100 million SaTT tokens, with the goal of obtaining a total of 5 million views. In order to attain this milestone, creators will have to fulfill some specified performance-based standards provided by the company.
Ad Pool, according to Atayen, would allow content producers to automatically earn SaTT through Post Farming, which requires them to reach a specific amount of views, likes, or retweets. Once the requirements are met, creators will receive the SaTT token and the balance will be transferred.
All transactions will be entirely automated without the existence of a "middleman" on a blockchain-based advertising platform driven by smart contract technology, removing the problem of lack of transparency that has bewildered the existing advertising environment.
This Week's Crypto Meme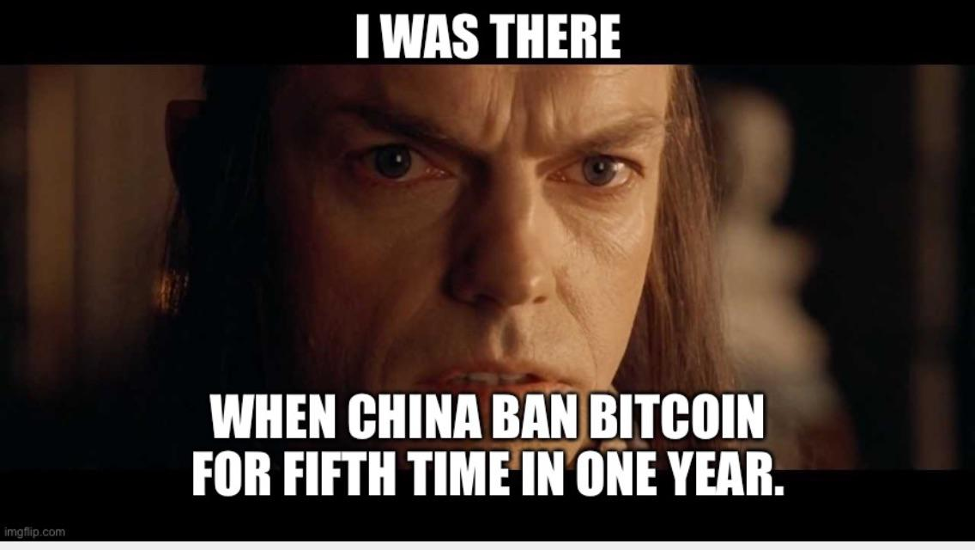 We hope you enjoyed this week's edition of crypto highlights. For a peek at our last edition of crypto highlights & blockchain news, click here.