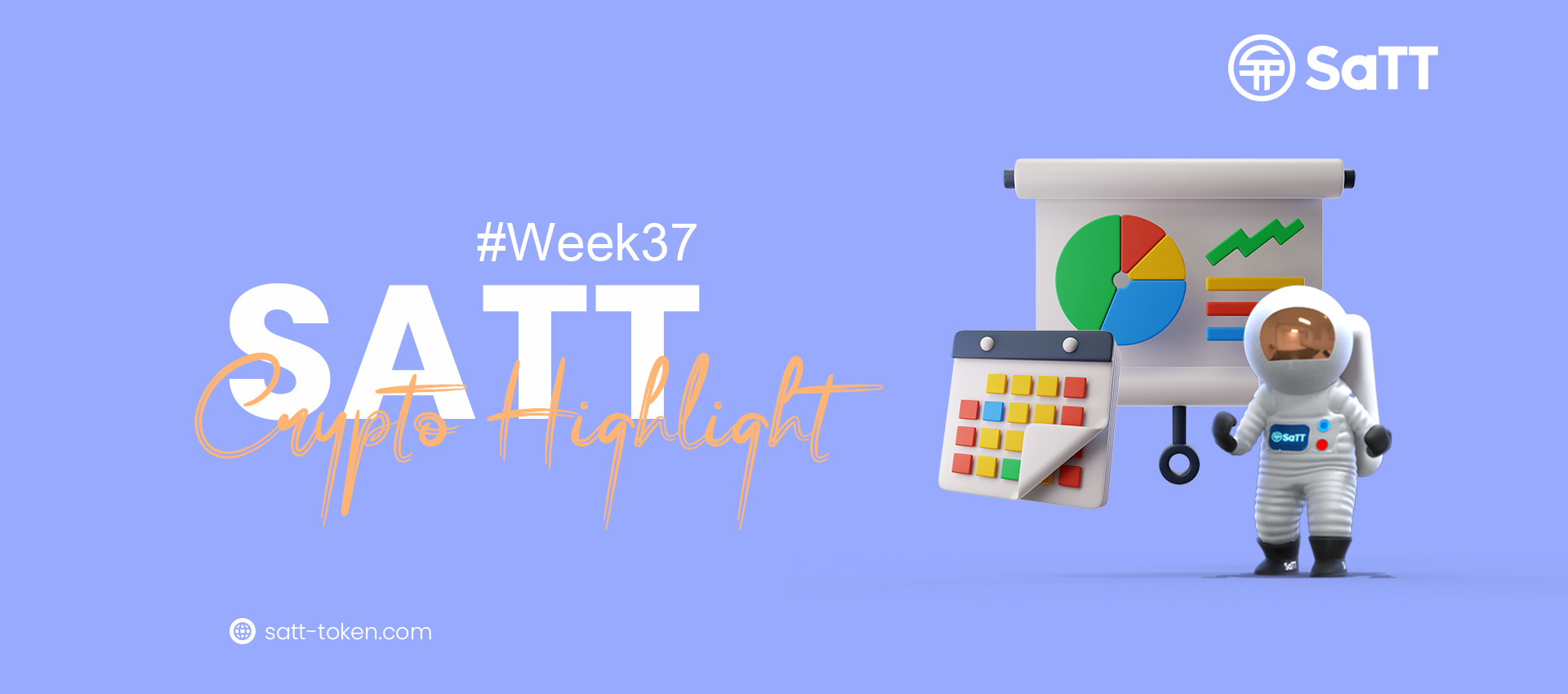 Crypto Highlights Week #37 – Everything from Last Week you don't want to miss
Crypto Highlights: Bitcoin on the watch, Ukraine passes Bitcoin legislation, El Salvador accepts Bitcoin, NFT sales hype cools down. There is so much to look out for in this week's Crypto Highlights.
Top Headlines Of The Week
Following the ongoing crypto adoption, Ukraine has passed legislation to recognize and regulate crypto.
After making Bitcoin a legal tender, El Salvador's biggest bank is now accepting bitcoin payments.
As Bitcoin hovers around $45k, here are the BTC price levels to watch as $38K emerges as bulls' line in the sand.
Top Stories Of The Week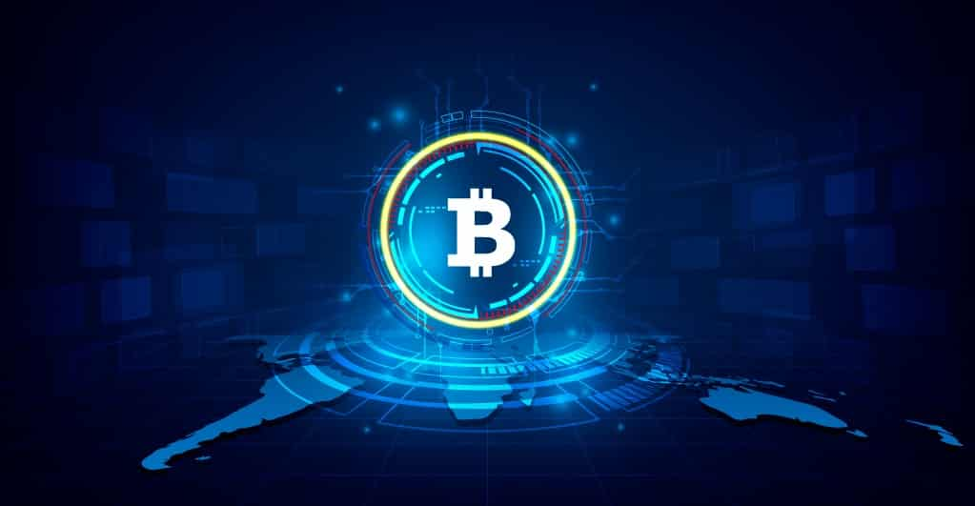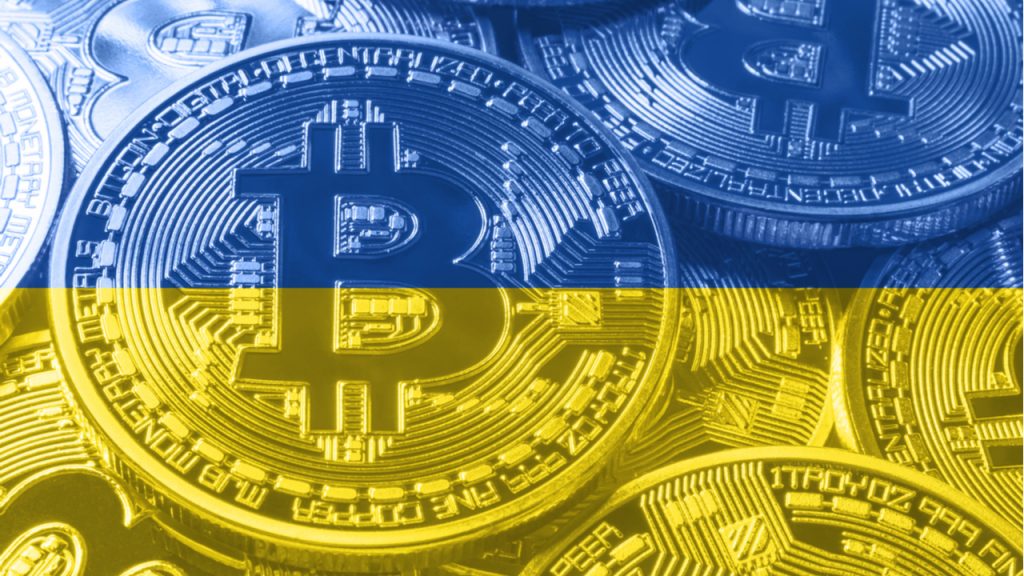 The Ukrainian Parliament has passed legislation governing the operation of both foreign and domestic cryptocurrency exchanges from within the country.
The Ukrainian Parliament passed the draft law "On Virtual Assets" on Wednesday, making cryptocurrencies legal for the first time in the country. Their legislation is based on existing guidelines issued by the Financial Action Task Force on Money Laundering, an intergovernmental policy-making group (FATF).
Ukraine's Ministry of Digital Transformation will be in charge of overseeing the new digital asset regulation implementation and directing the industry's growth in line with international norms. Anastasia Bratko of the Ministry of Digital Transformation said the law allows companies to launch digital asset markets in Ukraine and enables banks to "open accounts for crypto companies."
"Ukrainians will also be able to declare their income in virtual assets," she said, adding that the law "guarantees judicial protection of the rights to virtual asset owners."
An announcement from the ministry emphasized that "the country will receive additional tax revenues to the budget, which will be paid by crypto companies," adding:
"The adopted norms establish rules for service providers related to the circulation of virtual assets and contribute to the market's de-shadowing."
Virtual asset service providers (VASPs) will be obliged to disclose their ownership structure in order to identify their ultimate beneficial owners, and they will be expected to maintain an "impeccable corporate reputation." VASPs must also maintain internal anti-money laundering measures.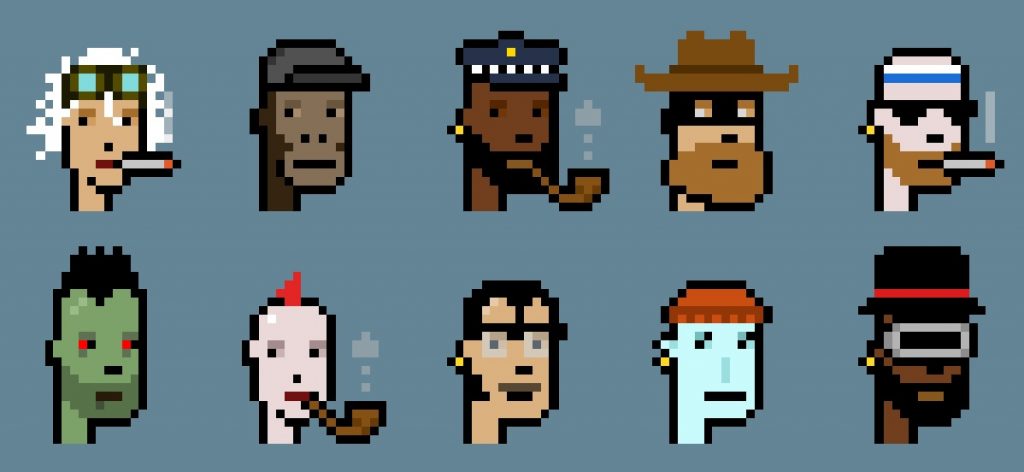 Over the last week, sales volume for the bulk of top NFT collectibles has decreased significantly. According to CryptoSlam data, four of the top five NFT collectibles by trading volume — Loot, CryptoPunks, Bored Ape Yacht Club, and Art Blocks — had drops ranging from 44% to 82 percent. With a 7 percent increase in trade volume, Axie Infinity, a project that leverages NFTs for gaming, has bucked the trend.
Each of these projects — with the exception of Loot, which exploded at the start of this month — appears to have peaked around the end of August, with high trade volumes maxima on August 28 for both CryptoPunks and Bored Ape Yacht Club. That day, $55.7 million was spent on Bored Ape Yach Club, whereas $143 million was spent on CryptoPunks.
Weekly sales for top NFT collectibles have plummeted from highs of $882 million to $129 million, according to The Block's Data Dashboard.
Since the beginning of the month, average sales have been declining. NFTs from the Bored Ape Yacht Club, which used to sell for roughly $200,000 on average, are now selling for around $133,000 on average. CryptoPunks, which formerly sold at around $400,000 on average, are now selling for around $330,000.
Mutant Ape Yacht Club, Pudgy Penguins, Creature World NFT, Cool Cats, and Meebits are among the top projects with declining sales volume. Some projects, such as Monkey Bet DAO, are defying the trend, with a 225 percent increase in trade volume in the last week.
Mainstream Adoption Of The Week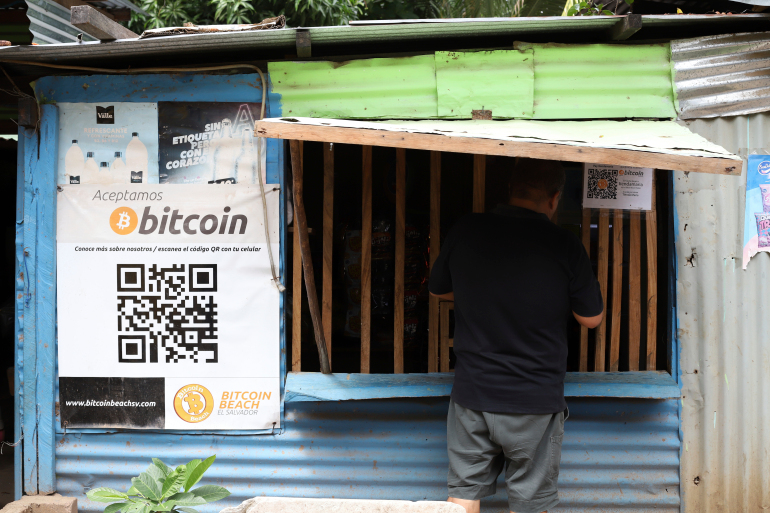 Bancoagrcola, El Salvador's largest bank, will now accept bitcoin as payment for loans and credit card bills. They can now use cryptocurrency to buy products and services from merchants who accept payments through the bank's payment gateway.
Bancoagrcola, which was formed in 1955 and is currently controlled by Grupo Bancolombia, has partnered with Flexa, a New York-based payment network, to accept bitcoin payments using its mobile app.
Customers of Flexa will be able to pay their U.S. dollar-denominated loans and credit card balances in bitcoin at "the precise fair market rate, without any additional fee or spread," according to an announcement from the bank. The feature is available with any Lightning Network-compatible wallet, including El Salvador's official wallet, Chivo.
Merchants in El Salvador who use the Bancolombia Group's Wompi gateway to take payments can now accept bitcoin using Flexa. Flexa CEO and co-founder Tyler Spalding told The Block that those payments are mostly made online right now.
According to Spalding, the company is also going to announce interoperability with other payment gateways. Flexa is also seeking to use its technology to make collecting bitcoin-based payments at physical locations easier.
"The whole concept with Flexa is we want to make it just as easy, if not easier, than any other payments you're already used to," Spalding said.
This Week's Market Sentiment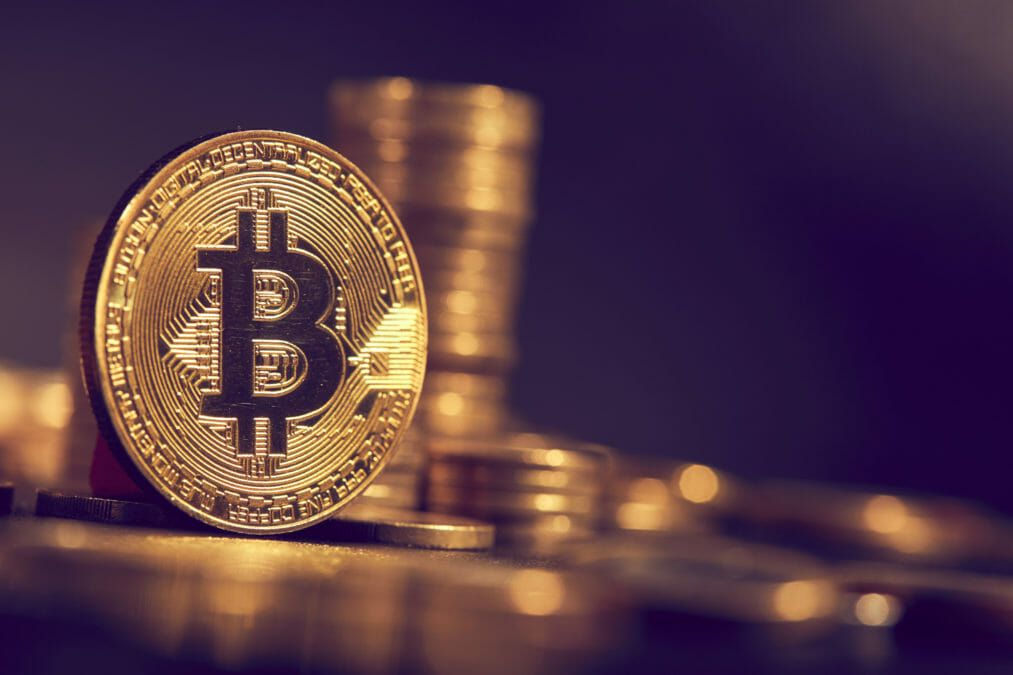 This week's crypto highlights focus on the BTC price prediction. Bitcoin (BTC) has to hold two crucial moving averages to continue bullish, but it is failing, according to new research. Decentrader, in its most recent market analysis on Sept. 10, warned that bulls do not have the upper hand far above present price levels.
Bitcoin has slipped further into the weekend, trading about $45,500 at the time of writing. This is below the 200-day MA and just above the 50-day MA, both of which are important. These would need to be regained in order to keep the bull run going, commented Decentrader's Filbfilb in
"For Bitcoin to remain bullish, these two moving averages will need to be maintained, with any price action lower being intra-week — a weekly close below the 50 DMA would not be attractive, particularly if the 20 Week moving average is also lost (yellow line currently around $42k)," he summarized.
The 50 and 200 DMAs were on the verge of printing a "golden cross," a bullish indicator, but this week's sharp sell-off could derail the process. "The selloff occurred as a result of an approaching 'Golden Cross,' in which the 50 DMA crosses over the 200 DMA," Filbfilb added.
"This is often seen as being a very bullish sign for the market and typically for Bitcoin, we see dumps into 'Golden Crosses' and pumps into 'Death Crosses', So on this basis alone, the pullback wasn't too much of a surprise."
Should bulls require additional motivation to enter, $38,000 — the 61.8 percent Fibonacci retracement level from all-time highs of $64,500 — might be the final line in the sand in the event of a more severe BTC price decline.
Exclusive From SaTT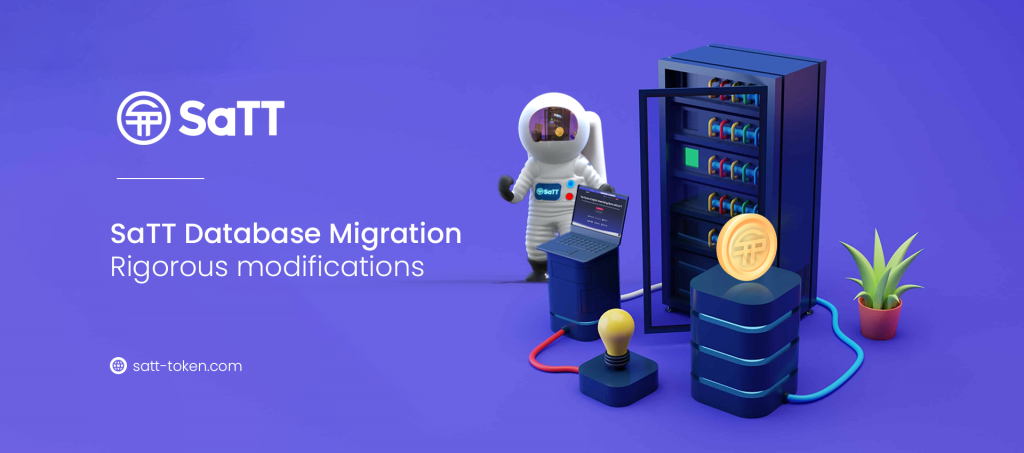 ATAYEN created the SaTT project to apply its digital marketing expertise to the fast-growing cryptocurrency market. ATAYEN will convert its current clients, train them on how to utilize this cutting-edge tool, and recruit new customers. With over 4,000,000 clients, the ATAYEN projects Iframe Apps, Automatic Newsletter, and Facebook Store have already conquered the online marketing sector.
The team used the model from their prior database to test the SaTT and the first test version of the DApp. MySQL's relational database. This system was working for the initial tests, but it is incompatible with the DApp SaTT's available diagram and the move toward Open Source. As a result, a new NoSQL database has been implemented, which improves the SaTT database's interoperability and harmonization.
So far, the migration has been effective; a few members have experienced unique manipulations to log into their accounts, but they account for less than 1% of our users. However, if you detect a problem, SaTT technical support remains present on our Facebook page and email at contact@satt-token.com.
This Week's Crypto Meme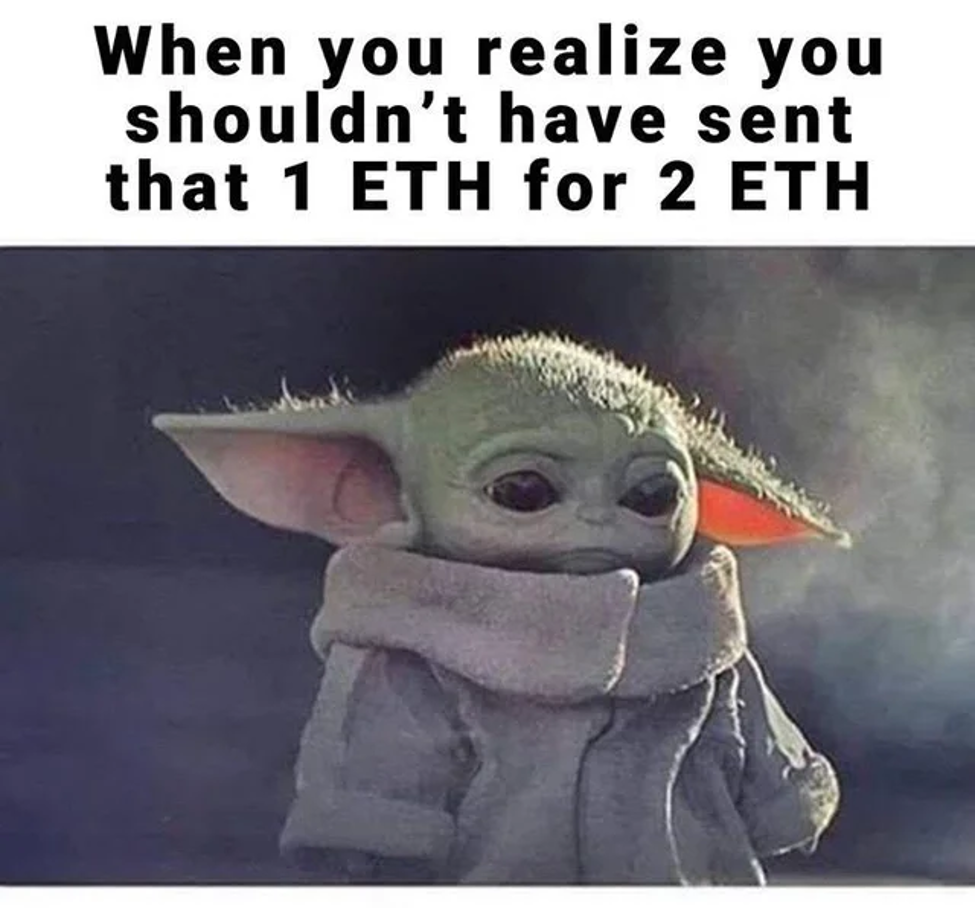 We hope you enjoyed this week's edition of crypto highlights. For a peek at our last edition of crypto highlights & blockchain news, click here.