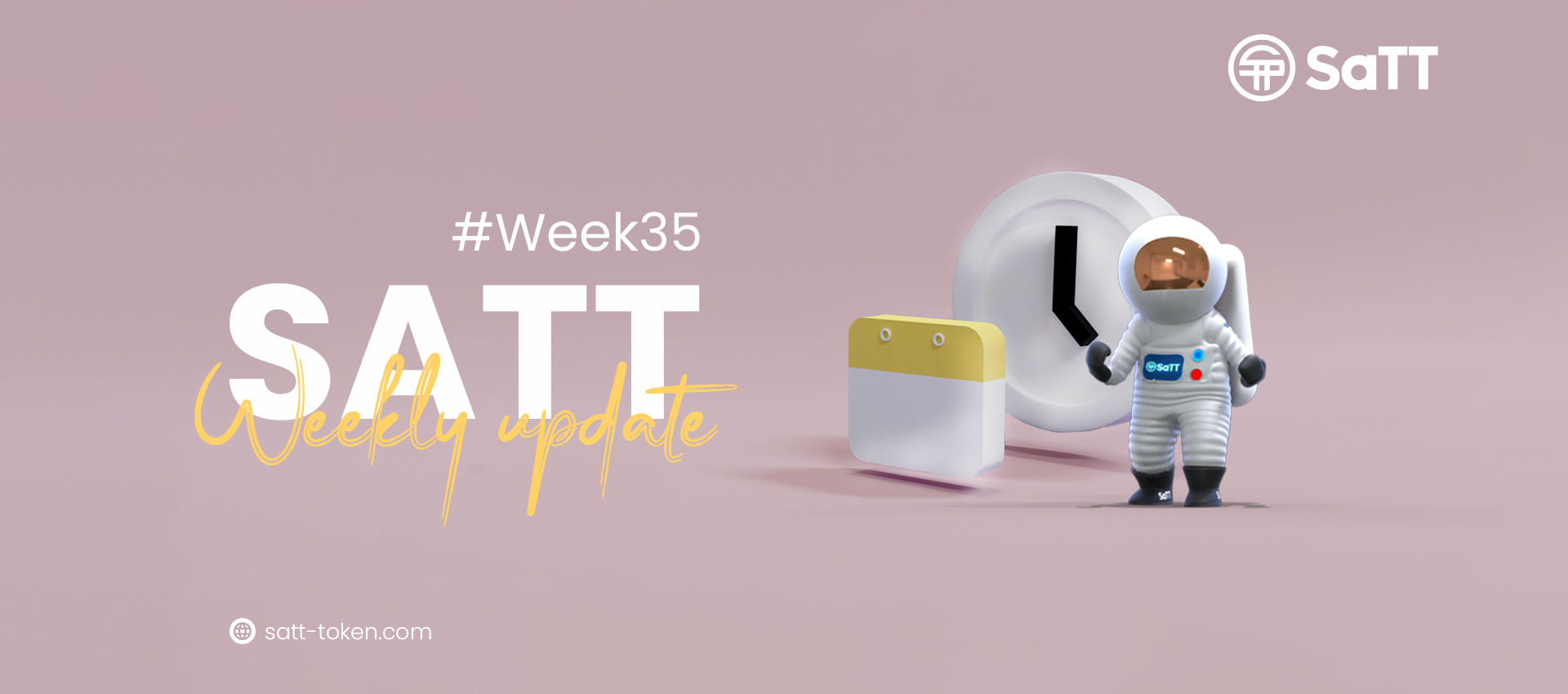 SaTT Weekly Update: Week #35
After noticing the difficulties of understanding between the Advertiser Space and Creator Space, the two interfaces were redesigned. 
French Version: https://satt-token.com/blog/fr/2021/08/31/satt-weekly-update-week-35/
There will now be the interface AdPools presenting the advertising campaigns like the liquidity pools of DEXs. In this interface, you will find the possibility of creating your Advertising Pool and the other pools where you can participate as a content creator. 
The second interface is called Farm Posts. You will find here your postulations in all their forms (pending, validated…). The sorting filter systems have therefore been revised to suit this new arrangement.
As a reminder, you can follow the previous stages of the development of the platform in this series of articles: https://satt-token.com/blog/2021/07/13/satt-update-2021-2/
Like every week, here are the main changes that have been (or will be) implemented on our platform:
Design
– Creator space and Advertiser space interfaces redesign ✅
– New interfaces optimization and redesign ✅
– Sorting filters optimization and redesign ✅
– Blog redesign in preparation ✅
– Modifications of the user profile management interfaces ✅
Integration & Development
– Redesign of the Creator Space and Advertiser Space parts in AdPools and Farm Posts (front-end & back-end) ✅
– Redesign of sorting filters according to new spaces ✅
– Addition of a new functionality allowing the change of the email address securely ✅
– Firebase integration allowing a secure verification of the email address ✅
– Refactoring of Send, Receive, Convert modules ✅
– Securing the authentication module against bruteforce attacks ✅
– Adding a Captcha during connection ✅
We will soon give you some overviews on our Telegram: https://t.me/satttoken
Our last article: https://satt-token.com/blog/2021/08/31/crypto-highlights-week-35-everything-from-last-week-you-dont-want-to-miss-2/ 
Previous Weekly Update: https://satt-token.com/blog/2021/08/25/satt-weekly-update-week-34/