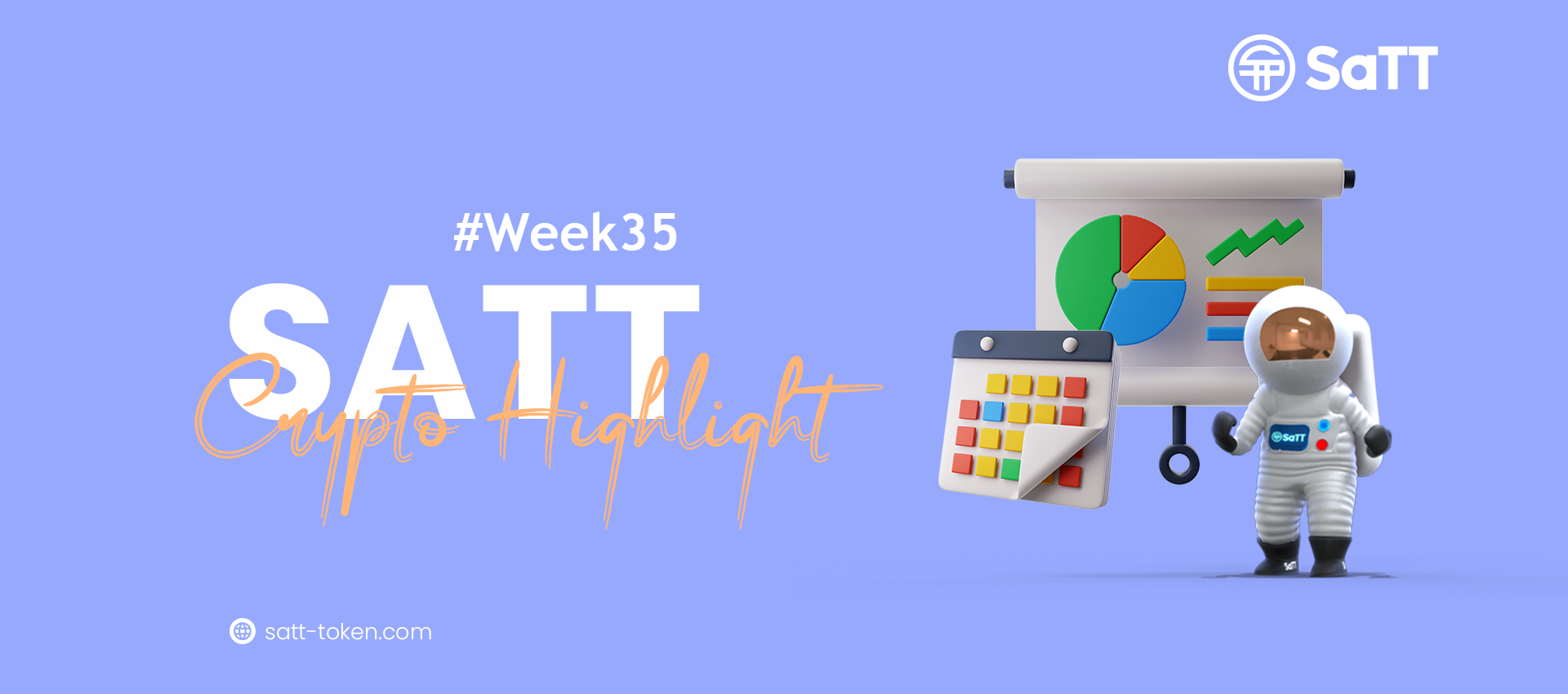 Crypto Highlights Week #35 – Everything from Last Week you don't want to miss
Crypto Highlights: Analysts weigh Bitcoin price, Jack to launch BTC DEX, Ethereum bug vulnerability, Microsoft blockchain patent: These and more in this week's Crypto Highlights.
Top Headlines Of The Week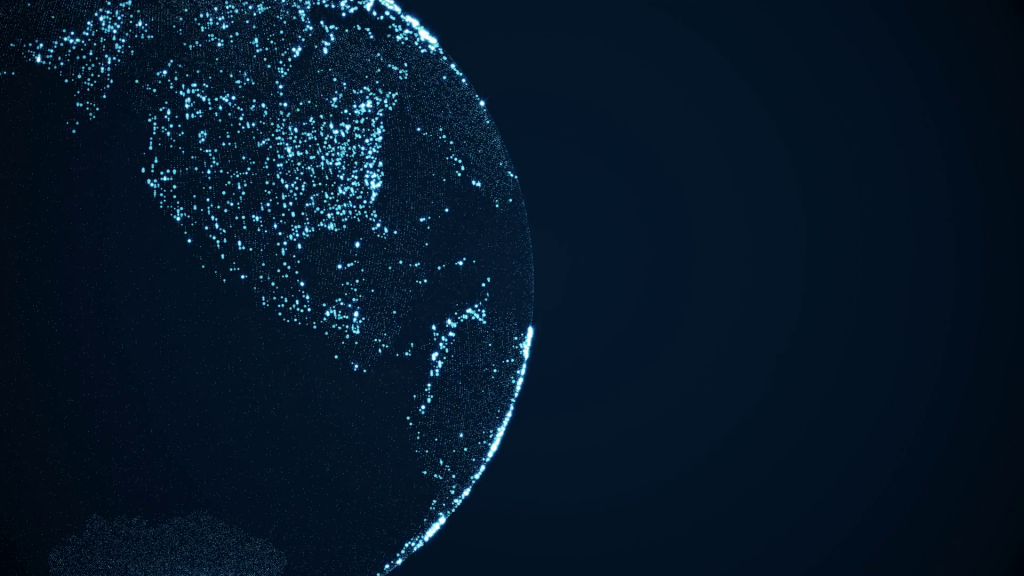 Jack Dorsey's Square takes a step further into the blockchain and crypto terrain as they plan on building a Bitcoin decentralized exchange.
A bug impacting the Ethereum Network has reportedly led to a fork.
As Bitcoin continues to range below $50k, analysts say Bitcoin price pullback and profit-taking at $50K 'was expected'
Top Stories Of The Week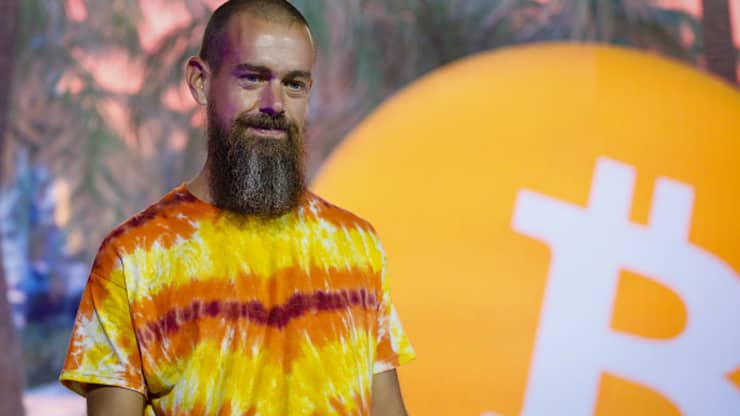 TBD, Square's new company focused on establishing an open developer platform, is going to build a decentralized bitcoin exchange, according to Square and Twitter CEO Jack Dorsey. "Help us build an open platform to create a decentralized exchange for #Bitcoin," Dorsey tweeted.
Mike Brock, who was named to lead the initiative, tweeted separately that "this is the problem we're going to solve: make it easy to fund a non-custodial wallet anywhere in the world through a platform to build on- and off-ramps into Bitcoin. You can think about this as a decentralized exchange for fiat."
"We'd love for this to be Bitcoin-native, top to bottom," Brock wrote. He also noted that the platform would "be entirely developed in public, open-source, open-protocol," and that any wallet would be able to use it.
Brock noted "gaps around cost and scalability," and that TBD needed "a solution for exchange infrastructure between digital assets, like stablecoins."
Dorsey announced the new firm in a series of tweets in July, saying it will make it easier to offer non-custodial, decentralized financial services.
Nodes using older versions of the Ethereum network client Geth have split from the main network due to a problem in those versions. Geth clients older than v1.10.7, notably v1.10.7 and prior, are affected by the problem. These nodes account for roughly 75% of all Ethereum nodes, and 73% of Geth clients are still on previous versions.
This suggests that about 54% of Ethereum nodes are affected by a serious infrastructure flaw. The fear is that this would lead to double-spending attacks, in which cryptocurrency is spent but then overwritten by the other chain.
This address was recognized as the one that exploited the problem by Block Research, and it was financed by a Tornado Cash client. This address has also exploited the problem on Binance Smart Chain and Huobi ECO Chain (H/t Peckshield), which has the potential to affect additional EVM-compatible chains. On Polygon, it does not appear to have been exploited.
While a section of the network has split off, it does not appear to be causing major consequences just yet. The majority of miners appear to be running updated versions of Ethereum, indicating that the longest chain is supported by the hash rate.
Nodes that are running older versions of Geth are effectively unable to connect to the main network. As a result, while there are potential exploits, the network looks to be stable for the time being.
This Week's Market Sentiment
The exuberance that has swept the cryptocurrency industry in recent weeks was tempered on Thursday when bulls' early morning attempt to push Bitcoin (BTC) to $50,000 was obviously rejected. Following its rejection, the price of Bitcoin fell to a low of $46,457, according to data from TradingView, before bulls managed to regroup and bring the slide to a halt.
Here's what analysts are saying about Bitcoin's price activity on Thursday, as well as a few items they're keeping an eye on as the digital asset is stuck in the middle of a bull-bear battle. Market analyst and Cointelegraph contributor Michal van de Poppe highlighted the $50,000 price level as an important area for Bitcoin and wrote the following tweet describing the significant support and resistance areas.
Following this latest drop, according to van de Poppe, Bitcoin is expected to spend some time in a negative trend, but there is major support at the $44,000 mark that could safeguard it from further decline.
Van de Poppe identified $51,000 as a critical price to breakthrough in order to invalidate the present bearish trend.
The analyst said:
"It's obviously not a bear market, but the overall consensus is that emotions can take over. Especially if Bitcoin corrects some more towards $44,000 or potentially $42,000, the topic of 'long bear cycle' will start to take over."
As of the time of writing, Bitcoin has managed to rebound towards the 48k region, giving some hope of a possible bullish continuation. A breakthrough in the $49k local resistant area will reinforce a move towards retesting the $51k resistance area.
Mainstream Adoption Of The Week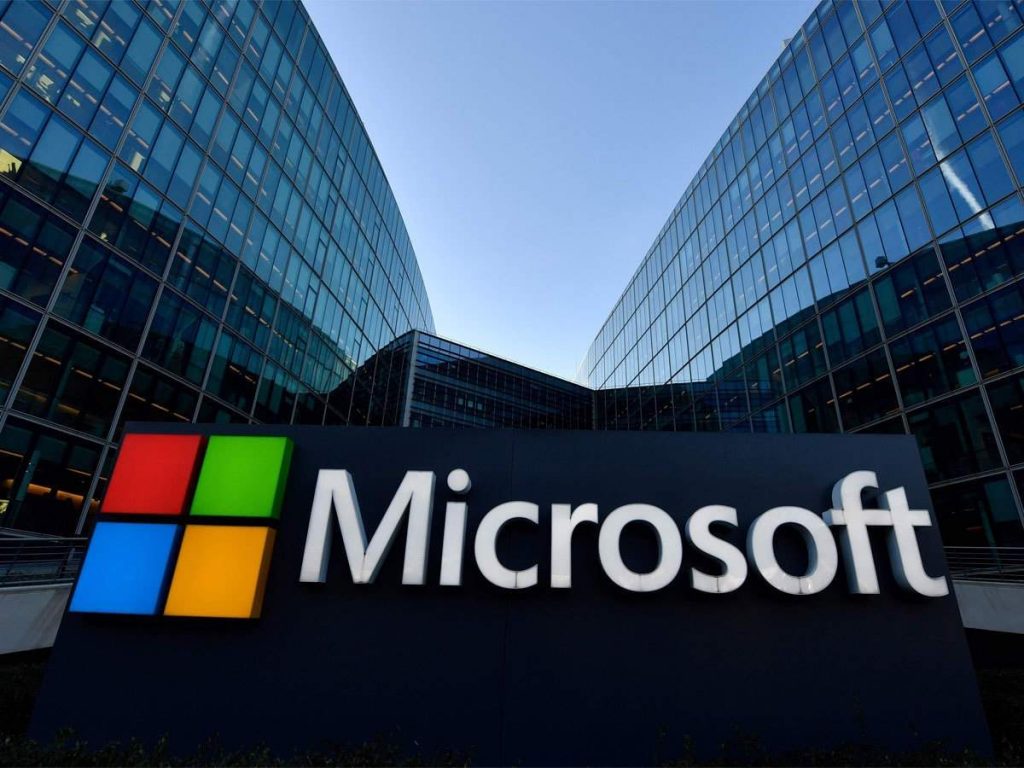 Microsoft has been awarded a patent for techniques for developing a cross-chain token management system in the blockchain space. On Tuesday, the United States Patent and Trademark Office (USPTO) granted the patent to Microsoft Technology Licensing, a subsidiary of Microsoft.
The patent, which was filed in February 2019, is for a "ledger-independent token service," which is a software program that allows individuals and businesses to create and manage tokens across numerous distributed ledger networks and platforms.
Patent filing listed prominent blockchain systems Ethereum, IBM-backed Hyperledger Fabric, JPMorgan's enterprise blockchain platform Quorum, R3 Corda, and Chain Core as examples of such platforms.
The described computer system aims to provide the user with one or more "token templates," with each of those corresponding to a type of physical or digital asset. Its ledger-independent token service is designed to act as a single interface for managing the lifecycle of tokens across multiple blockchains, allowing developers to write code for transacting and managing tokens "in a manner that is agnostic of the underlying distributed ledger networks." 
According to the patent's authors, the described system "makes development more efficient for emerging business use-cases that involve crossing ledger boundaries."
Exclusive From SaTT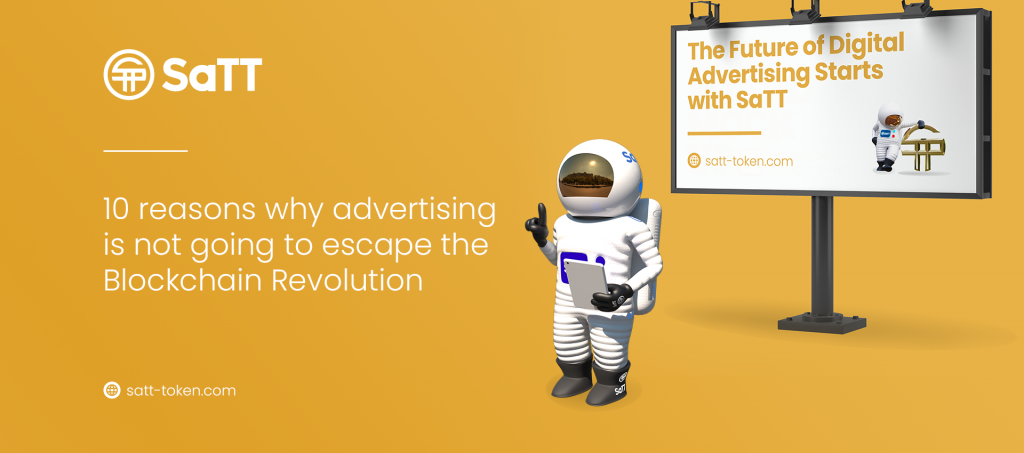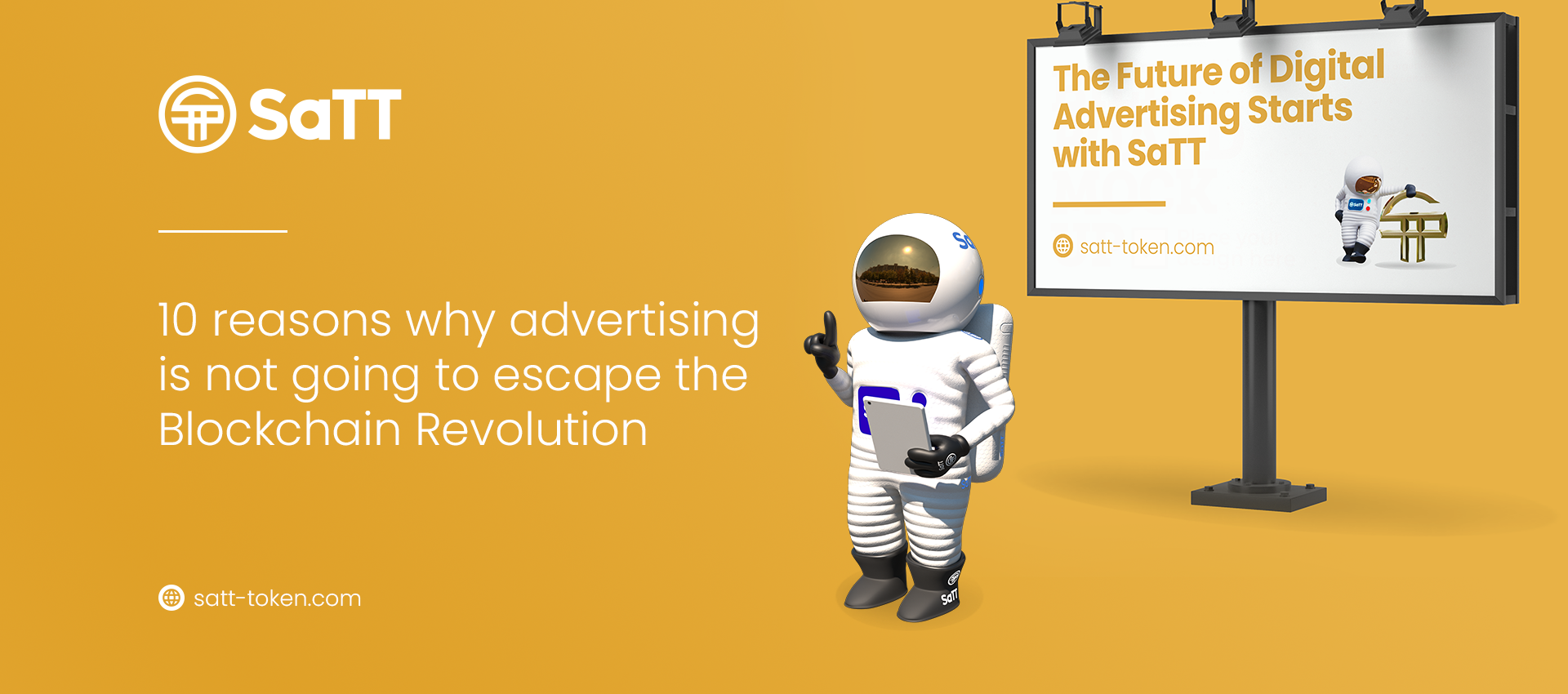 Our goal at SaTT is to transform the digital marketing industry. This is why the advertising cryptocurrency was formed. The blockchain is democratizing an endless number of industries, including advertising. Advertising will carve out a niche in the blockchain ecosystem with determination. You will learn about the considerable advantages of using it in this article.
1 – Decentralization 
In the process of validating a contract, decentralization eliminates loopholes and potential flaws. Each contract is checked by a number of validators. To verify the legitimacy of transactions circulating on the Ethereum network, more than 5,000 nodes are used around the world.
2 – Security
The majority of blockchain networks are free of faults. They are difficult to achieve (51 percent attack) or rapidly repaired if any errors occur. In the long run, this enables completely decentralized trust management. When a system component is attacked, decentralization ensures that the remainder of the network continues to function. This ensures that the entire network is safe.
3 – Anti-fraud, anti-cheating
The acquired statistics are provided directly to the smart contracts, ensuring that no one may tamper with the data sent to the network. Compensation for content authors is sent automatically by the advertiser. Neither party can take advantage of the terms of smart contracts.
4 – Transparency
The blockchain allows for a complete and accurate history of all transactions on the network. Examples include Etherscan, Bscscan, and Blockchain Explorer. These visualization tools can be used with APIs. The internal data of any DApp (decentralized application) can then be combined with these networks to get relevant results.
Continue reading on the SaTT official website
Meme Of The Week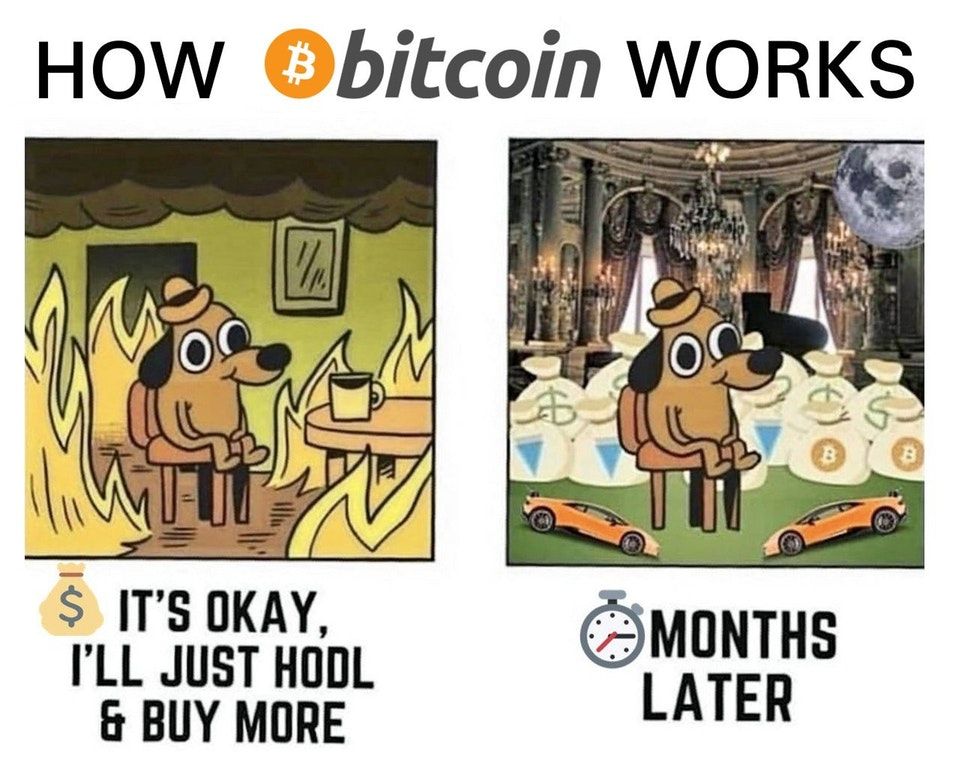 We hope you enjoyed this week's edition of crypto highlights. For a peek at our last edition of crypto highlights & blockchain news, click here.